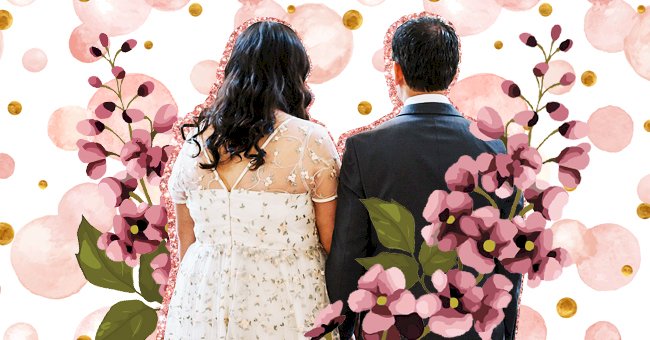 8 Things To Avoid When Planning Your Wedding According To The Pros
Many things go right in a wedding, but much more can go wrong. Planning for your big day should be a source of joy, not stress yet many experts in the industry see just that happen to many couples. How can you avoid this?
Listen to what the pros have to say. Even if you have micromanaged your planning to the point where you are up to date on your officiant's bathroom breaks - you might be blindsided. Mistakes happen no matter the budget.
You may be tempted to go D.I.Y, bloat your budget, add more decor here and there - stop. According to the experts, these decisions must be informed. Here are eight things you should avoid when planning your wedding.
Making Plans Before a Budget
Pintrest is a great resource, but it could also be your biggest detractor. You may spend many hours scrolling but planning a fantasy wedding without actually having a money conversation could spell trouble in the long run.
First, sit down with your significant other or the contributors to your wedding, set a budget, and then you can make that vision board. This way, you will be able to plan realistically and end up disappointed in the future.
Having a Large Guest List
According to the pros, an extensive guest list will ruin your time with guests. It will be impossible to talk to all of them and will take away some of your fun. Additionally, you might find yourself not interacting with those you really want.
Groups of about 30 - 50 people have the most fun. Not only will it help your budget immensely, but it will also create some breathing room for you to share special moments with your favorite, especially when you do not want to regret it.
Skipping a Videographer
While it's tempting to cut out a videographer to save on costs, a video of your wedding day will end up being the best investment you and your partner will make. According to the pros, couples who miss out on the video end up in regret
Wedding days go by in a flash. It will be a struggle to remember all the details later on. However, a video you can watch even in a year. It will live on. Every time you press play, you will be able to see all the things you may have missed.
Trying to Please Everyone
This is a big one. Once the congratulatory messages on your engagement are done, the advice comes in. Everyone from your great aunt to your niece will have opinions on how you should plan your big day. Don't listen to them all.
Pleasing everyone will leave you planning a wedding that isn't entirely yours. Besides, your wedding should match your personality. Without a doubt, stick to your original plan. It is your day, and you deserve to enjoy it guilt-free.
Not Hiring a Planner or Coordinator
Wedding planners are a dime a dozen. They can negotiate rates with vendors, review contracts, and so much more. However, if they are out of your budget, you may want to consider hiring a wedding coordinator to help you out.
Wedding coordinators will run your day for you. Vendors will have someone to ask all their questions to. Thus, you will be left with enough time to focus on enjoying your day.
Pressure on Finding the Dress
Finding the perfect dress is overrated. You may find a dress that does not move you to tears and have you hugging everyone in the bridal salon. The moment does not happen for everyone. Find a dress that makes you happy.
Furthermore, bridal salon owners ask brides to consider not purchasing a dress a size too small if you want to lose weight. A dress can be sized down, never up. Also, reduce distractions by visiting only 1- 2 wedding stores.
Skimping on Food
Hold on spending more on the decor and spend more on the food. According to pros, skimping on food and offering appetizers is not enough to feed all your guests and will leave you with no backup to make up for the missing food.
Instead of an insane dessert cart no one will eat, or a super expensive massive cake that will go to waste, sign a detailed catering contract to ensure you have enough food to cater to the vendors in attendance. They need to eat too.
Mistiming your Vows
Vows, it's the reason you are there. If you are writing your own vows, make sure you schedule the moment you exchange vows with your photographer. Informing your photographer will help them capture the best light.
Do not forget to give your officiant your vows. Please do not keep them secret. You do not want to botch them. You might feel terrible if you forget them somewhere or have to remove a sweaty paper from your cleavage or shoe.