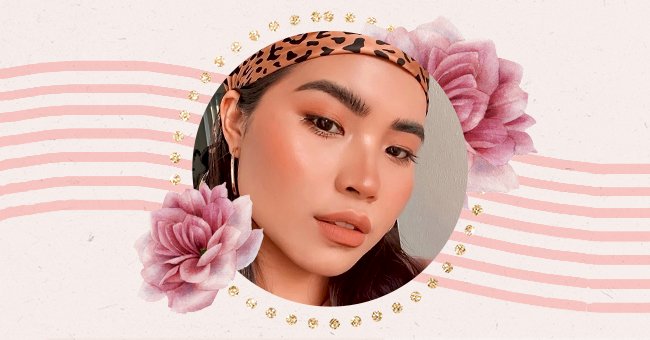 A Glimpse At Some Of The Best Brow Products Worth Trying
Whether you have thick, bushy brows, or thin and sparse ones, keeping them well-defined is essential. And the best way to achieve precise definition, shape and perfect arches is by using the right brow tools.
Surprisingly, there was once a time when people didn't care much for their brows. While makeup techniques focused on enhancing facial contours, our eyebrows were hardly ever in focus.
Later on came a time when people with thick brows were frowned upon (myself included). On the other hand, things weren't quite working out for thin brow folks either. But now, we have a myriad of carefully designed formulas, so you can achieve the brows of your dreams. Take a look at the ones worth trying.
Benefit Gimme Brow+ Volumizing Eyebrow Gel
Benefit Gimme Brow+ Volumizing Eyebrow Gel is designed to add fullness and definition to your brows. Moreover, it contains tiny microfibers which help fill in gaps by mimicking the natural hairs.
This brow-enhancing gel comes in ten different shades, so you can choose the one that best matches your skin tone. Also, it is long-lasting and water-proof and provides a mess-free application.
Hard Candy Brows Now! Precision Tip Brow Ink
You can fake the fuller brow look with Hard Candy Brows Now Precision Tip Brow Ink. This brow ink detailer pen is highly pigmented and allows you to create the most natural-looking brow hairs.
Maybelline New York Brow Fast Sculpt Brow Mascara
If you want to achieve perfectly sculpted brows, try Maybelline New York's Brow Fast Sculpt Brow Mascara. This brow styling tool is a pigmented gel with a mini sculpting brush to help tame your eyebrows.
Lastly, you can choose from seven different brow shades, from light blonde and clear to black.
RevitaLash Cosmetics Revitabrow Advanced Eyebrow Conditioner
If you can afford to spend a few extra bucks, then try the Revitabrow Advanced Eyebrow Conditioner. This natural formula enhances and defines brows, shielding them from environmental aggressors and boosting their healthy shine.
Anastasia Beverly Hills Brow Wiz
Anastasia Beverly Hills is considered the ultimate eyebrow maestro, and her products mimic the same philosophy. Brow Wiz features an ultra-slim tip on one end and a spoolie brush on the other.
This nourishing formula contains wax and pigment, which allow for effortless blending and definition. Moreover, you can use the ultra-fine tip to create hair-like strokes, while the spoolie can aid in blending the formula.
Maybelline New York Brow Tattoo Long Lasting Tint
If you've never tried a brow tint before, look no further than this drugstore option by Maybelline New York. This brow tattoo tint comes with a brush tip applicator that allows you to add the right amount of color to your brows.
Whether you prefer medium, bushy or thin brows, you can achieve the desired shade by playing around. And lastly, you can choose from six different shades for the perfectly tinted brows ever!