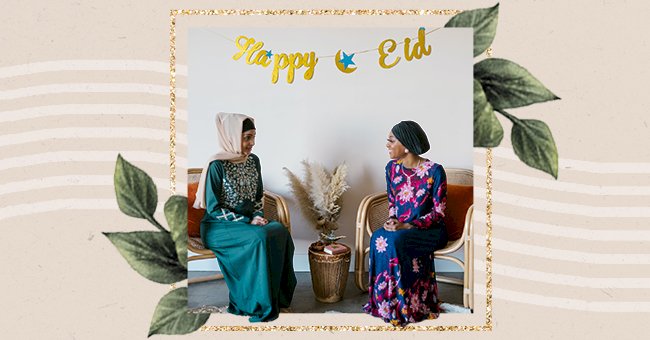 A Glimpse Into Eid Preparations Of Our Muslim Team Members
Eid is a memorable time for the Muslim community worldwide. It is an opportunity to cherish precious family moments, feast upon delicious treats, and help the less fortunate members of the society.
With Ramadan coming to an end, Muslims all around the world are excited to welcome Eid-Al-Fitr. Also known as Sugar Feast or Sweet Eid, this festivity lasts for three days and is marked by a myriad of rich traditions and customs varying across regions.
At WomanlyLive, we celebrate all religious festivals with utmost zeal. Our Muslim team members have an exciting Eid prep list to welcome the auspicious occasion, and we can't wait to share it with you. Happy Eid-Al-Fitr from us to you!
Family Time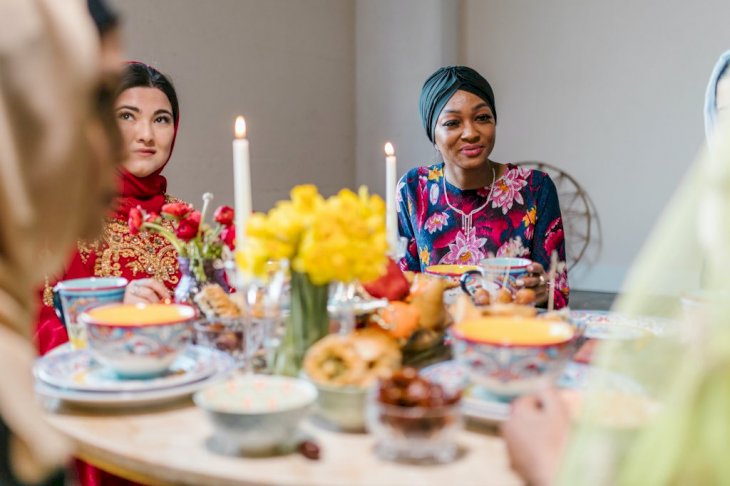 Photo By RODNAE Productions On Pexels
"For Eid-Al-Fitr, my preparation will depend on where we are spending it. If we are spending it with my husband's side, usually his granny will host Eid, and we each bring something we enjoy making. I usually make marshmallows or a potato dish my aunt taught me. If we are spending it with my parents, we have to pack suitcases and prepare to stay in the country they are in for a few days. For both Eids, we will plan out outfits and get my henna done and make ourselves look as pretty as possible. Then the day is solely for spending time with family."

-Ra'eesah Manack, WomanlyLive Team Lead.
Celebrations Amid Pandemic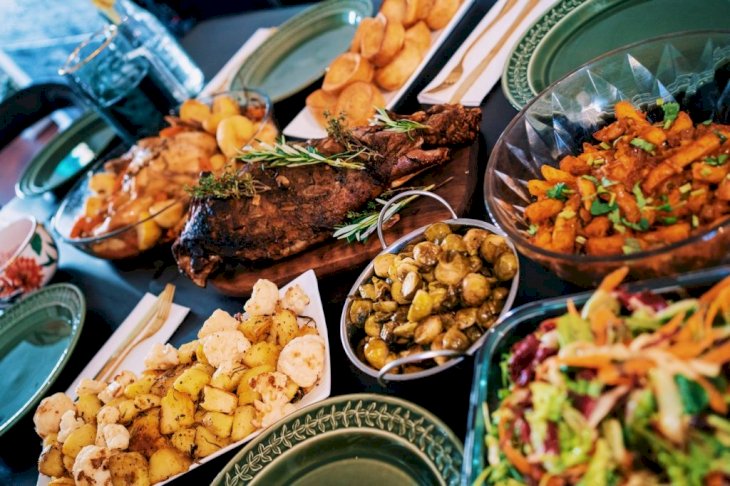 Photo By Rumman Amin On Unsplash
"Eid-Al-Fitr, also known as the "festival of breaking the fast," is one of the most celebrated occasions amongst Muslims. After fasting for a month, Muslim families and friends get together to celebrate this wonderful occasion. This year will be different as the pandemic is still alive and strong. To be extra cautious, we have decided to just have Eid in a very small gathering. But make no mistake, the food will still be on the grander side as my aunt is one of the best cooks in the family. We all get together the week before and start prepping. From baking biscuits to making sweetmeats, anything you can think of is made. Getting dressed up for such a special occasion is something exciting to look forward to, despite the pandemic."

-Faaiza Dada, WomanlyLive Proofreader.
The Night Before Preparations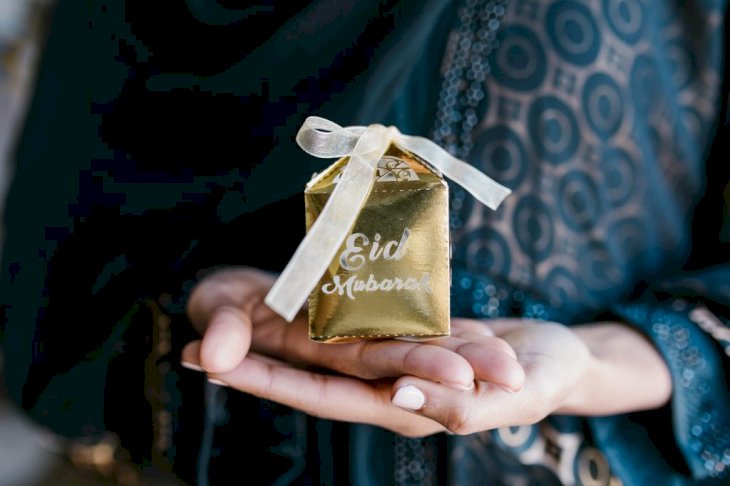 Photo By RODNAE Productions On Pexels
"Seeing as it's my first Eid back home, I'm really excited for the Eid prep. I've been away for 5/6 Eids, and the traditions differ, but this is what I've gathered so far: we'll spend the 28th night preparing all the biscuits and the burfee and other sweet stuff while we sit and wait for the news of the moon sighting. My family usually makes a unique parcel for Eid and shares it with each house, so that is going to be prepared on the 28th as well. We'll spend breakfast together with my mom's brother and his family and just spend the entire day eating. On the day we give the kids money aka Eidi (like how Chinese people do a red envelope but not as much money because it's for kids, so it's like candy money and whatnot)."

-Saadiqah Hajat, WomanlyLive Writer.
Beauty Preparations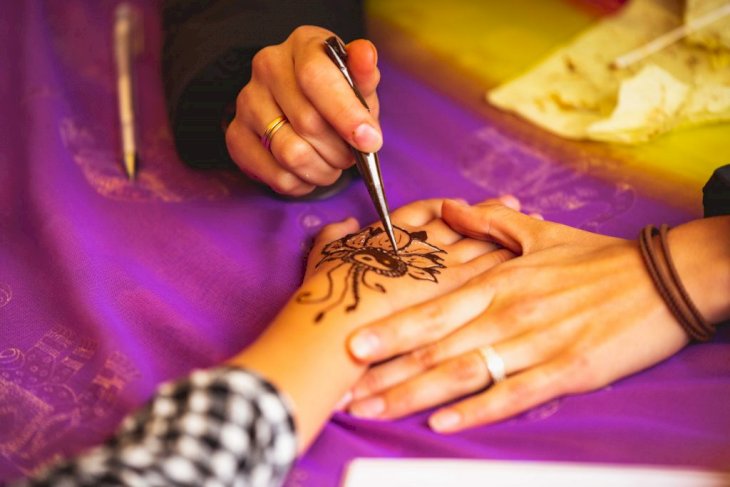 Photo By RODNAE Productions On Pexels
"Since COVID is around, Eid is a little different for us. When we were younger, Eid was usually hosted at my grandmother's house. The kitchen was abuzz for days before, with cutting, peeling, mixing, and cooking tons of food to feed our family. No one was spared from helping out; even as kids, we would laugh and play as we washed the floors outside with our stringy mops and soapy water. As we grow older, these days, we prepare for Eid by making the most of the blessed days before Eid by praying more. Apart from that, there's still loads of cooking and cleaning, in between appointments at the beautician, dressmaker, and henna artist. Even on Eid, we wake up early, indulge in too many sweet treats and samosas, and spend the day surrounded by family and community. It's my favorite time of the year, and how lucky we are to have it twice!"

-Homarya Shaik, WomanlyLive Designer.
Giving Alms & Demanding Eidi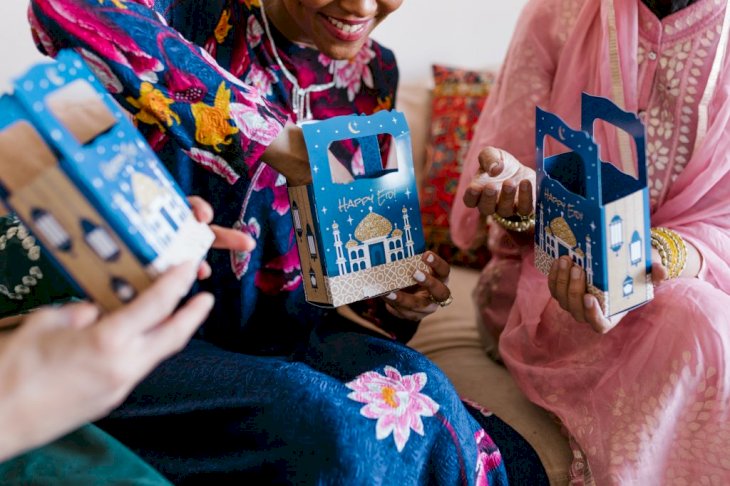 Photo By RODNAE Productions On Unsplash
"Eid is a memorable time and a precious gift we're bestowed with after fasting for a month. While I'm a little too emotional to part ways with Ramadan every year, Eid-Al-Fitr presents me with a golden opportunity to spend some quality time with my loved ones. Starting with the excitement of sighting the Eid moon, I send out heartfelt wishes to friends and family members. The Eid morning is spent praying, after which we prepare special desserts and other delicacies to feast upon, from traditional recipes like biryani and chicken karahi to sweet treats like vermicelli, sheer khurma, and barfi. We put aside money (Zakat-Ul-Fitr) to help the less fortunate members. And finally, my most favorite part is dressing up and demanding Eidi (Eid money) from the elders to upgrade my money bank."

-Ayesha Muhammad, WomanlyLive Writer.