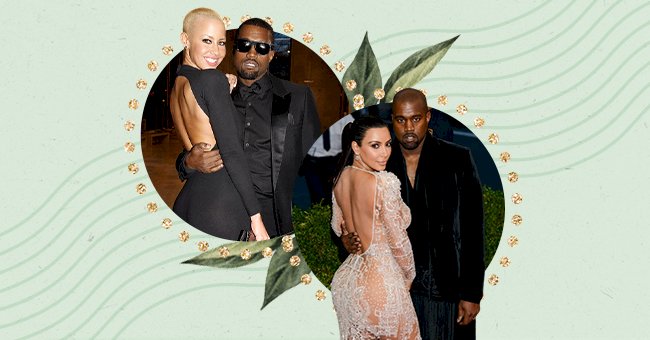 A Glimpse Into Kanye West's Dating History
Kanye West and Kim Kardashian have been apart for a while now, and things don't seem to be leaning toward a reunion. And after the breakup, he might even rekindle an old flame, but who has he dated in the past?
Kimye have unfortunately decided to get a divorce after six years of marriage. But that's okay; we're just curious who Kanye West might date next!
He's had a few flames in the past, but will he go back? Well, we can only speculate who he's with now, but here's a look into his dating history.
Sumeke Rainey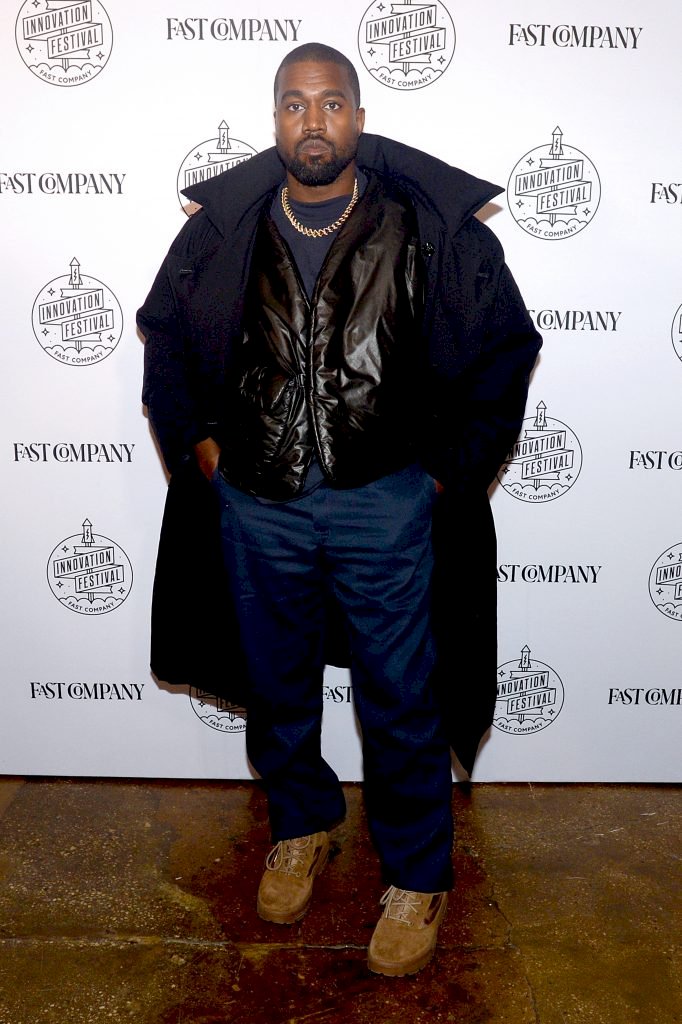 NEW YORK, NEW YORK - NOVEMBER 07: Kanye West attends the Fast Company Innovation Festival - Day 3 Arrivals on November 07, 2019 in New York City. (Photo by Brad Barket/Getty Images for Fast Company)
Sumeke Rainey dated Kanye before he made it big in music! The high school romance didn't survive Hollywood, but it all seemed like good intentions because she was referenced in The College Dropout album!
Alexis Phifer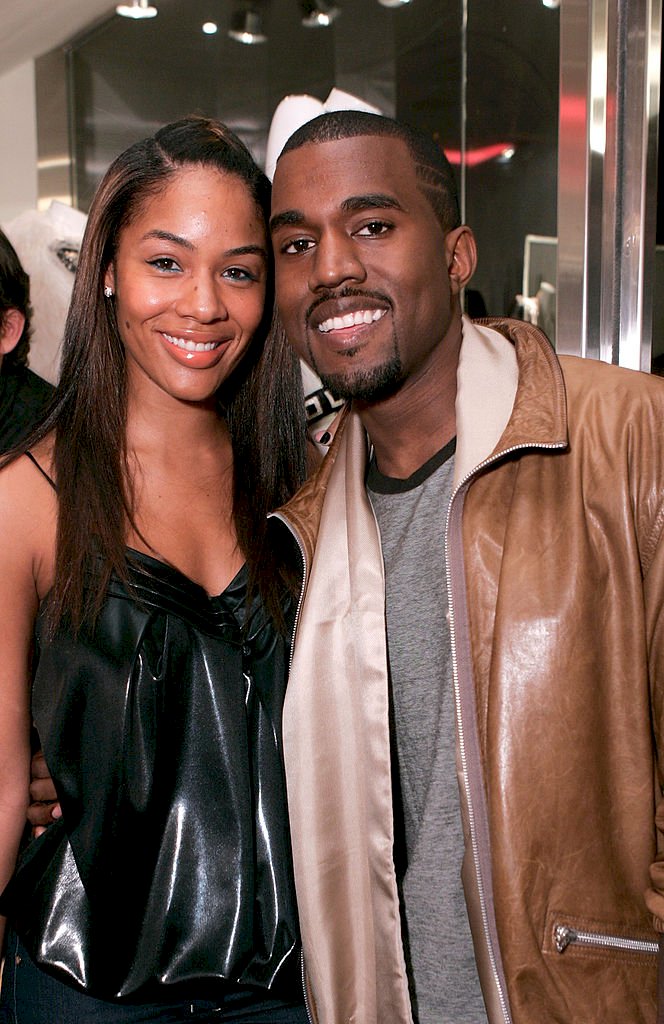 LOS ANGELES - SEPTEMBER 25: Alexis Pheiffer, left, and music recording artist Kanye West attend the grand opening of Intermix on September 25, 2007 in Los Angeles, California. (Photo by Chris Weeks/WireImage)
From 2002 Kanye and designer Alexis Phifer were dating on and off. He decided to put a ring on it, but the engagement broke off in 2008 because he was out touring.
They got back together, but after his mom, Donda West passed away, they split for a second time. This time it was for good!
Brooke Crittendon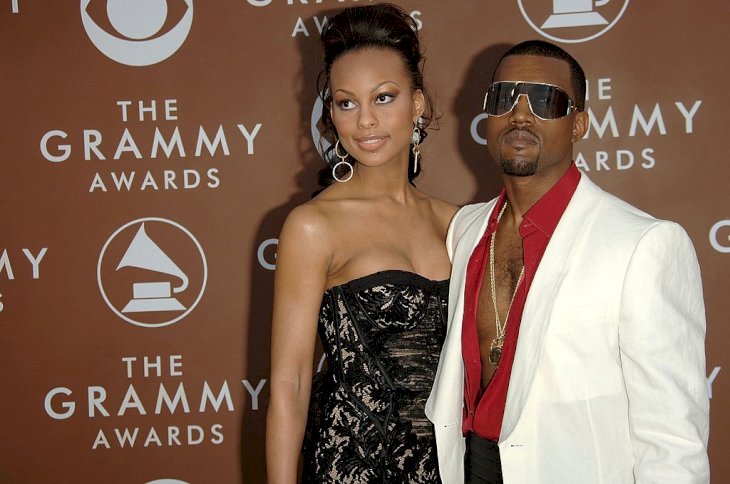 LOS ANGELES, CA - FEBRUARY 08: Musician Kanye West and girlfriend Brooke Crittendon arrive at the 48th Annual Grammy Awards at the Staples Center on February 8, 2006 in Los Angeles, California. (Photo by Stephen Shugerman/Getty Images)
For a short while Kanye West and Brooke Crittendon were lovers. The relationship started after his first split with Alexis Phifer and didn't last long.
Amber Rose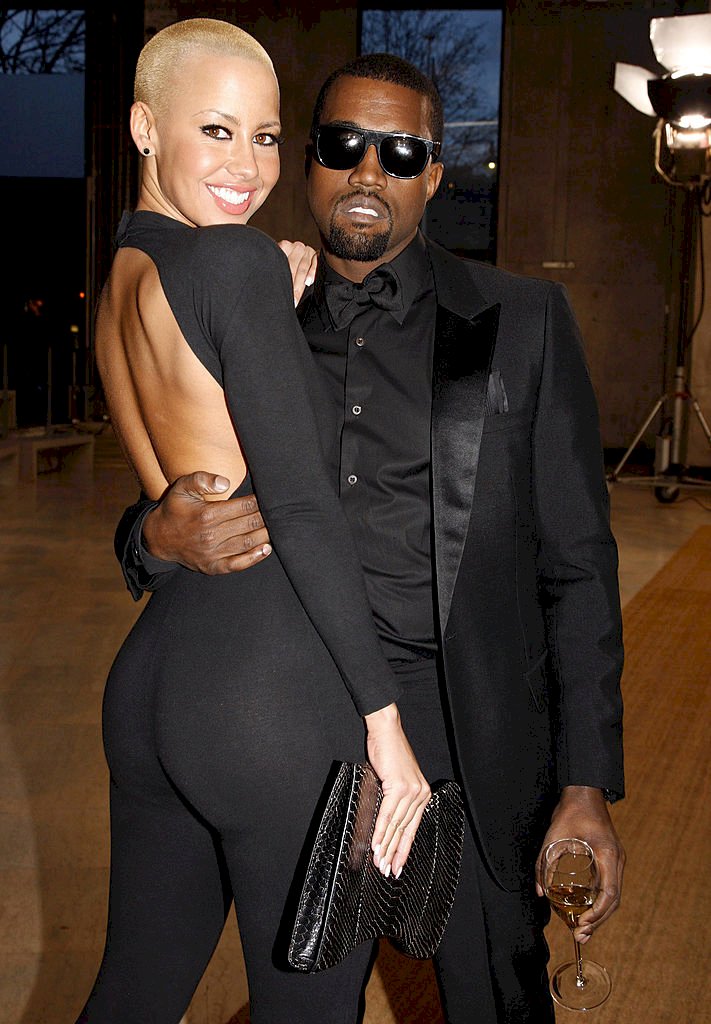 PARIS - MARCH 09: Amber Rose and Kanye West attend the Yves Saint Laurent Ready-to-Wear A/W 2009 fashion show during Paris Fashion Week at Palais de Tokyo on March 9, 2009 in Paris, France. (Photo by Michel Dufour/WireImage)
His next relationship was with Amber Rose between 2008 and 2010. Their relationship and split was covered by the press and their breakup was very public especially on Amber Rose's end!
Selita Ebanks
He dated the model Selita Ebanks for a bit after his split with Amber Rose. Selita also featured in Kanye's Runway music video.
Kim Kardashian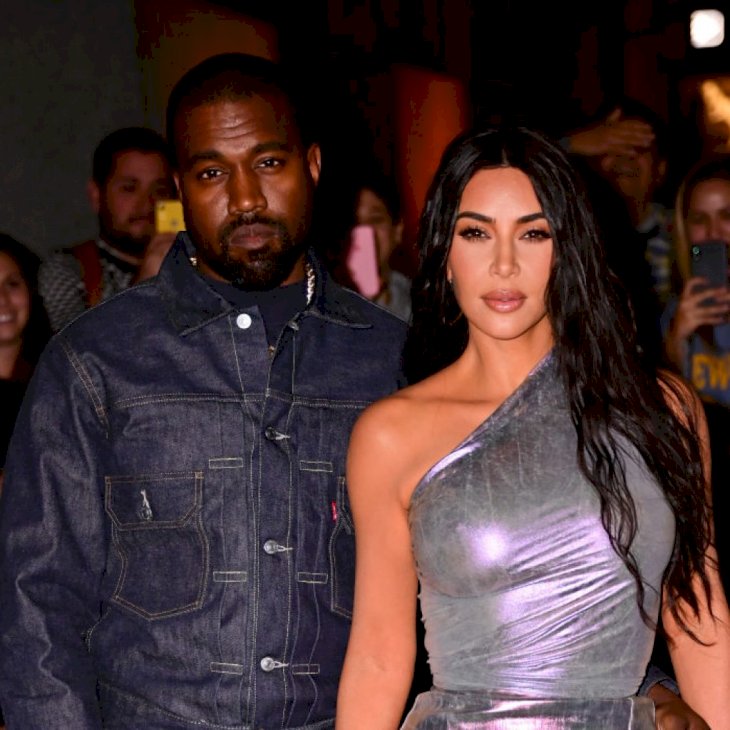 NEW YORK, NY - OCTOBER 24: (L-R) Kanye West and Kim Kardashian West arrive to Fashion Group International's 2019 Night of Stars at Cipriani Wall Street on October 24, 2019 in New York City. (Photo by James Devaney/GC Images)
He met Kim in 2003, but after splitting from Amber Rose they started dating. At first the relationship was secret but the pair went public with their relationship in 2012.
They were then blessed with daughter North West in 2013, after which Kanye then proposed. The couple had three more children during their marriage but in 2021 they filed for divorce!
Irina Shayk
Model Irina Shayk and Kanye West are rumored to be dating because they've been spotted out on vacation together in France for Kanye's 44 birthday.
The budding romance doesn't seem to be bothering Kim much, as long as he's there for his kids! And that's all there is to know about Kanye's brief dating history.