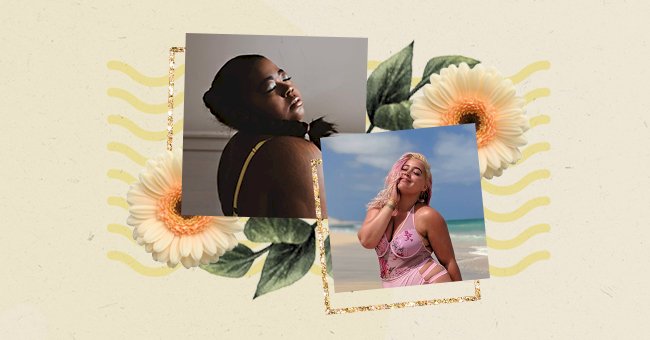 A Guide To Taking The Sexiest Thirst Trap Photos
Thirst traps are works of art that we have all thought about creating at one point or another. Unfortunately, we can feel a bit incompetent in comparison to every other thirst trapping Instagram model.
The art of the thirst trap has been perfected by many over the past few years. These sexy bikinis, underwear, or completely nude shots send people streaming in on your social media pages with praises.
As a result, thirst traps are one of the best ways to get an ego boost, and all they need is patience and experimentation. Read more to explore a few tips that will help you take the perfect thirst trap photo for your feed.
Learn Your Angles
Finding the perfect angle is critical for any picture, but it is even more critical for a thirst trap. Unfortunately, many people lean towards what they think will look sexy and end up looking silly.
Learning the angles that make you feel comfortable, confident, and sexy is the best place to start. Play with your phone and take the time to try every single angle you can think of to find your favorites.
This step will also help you find your ideal poses, which are vital to the outcome of your thirst trap. Figure out which elements of your body you want to show off and play around with poses that work best for that.
Take Advantage Of Lighting And Props
The main intention of a thirst trap is to share an image of yourself looking hot. While being sexy is the intention, you don't have to compromise artistry to achieve it. Making use of shadows and light is vital.
Different lighting can help you accentuate different features of your body. In addition to making your body look amazing, the lighting will also make your picture look more visually enticing for your followers.
"Sometimes props can give us the confidence we need to be ridiculous."

Says Greta Titelman
Props are also a great way to add something unique to your thirst trap, and they make things more comfortable. Taking a thirst trap can feel ridiculous and awkward, but a good prop can add some confidence.
Learn The Tricks
A genuine thirst trap veteran can tell you that there are a few tricks that can help you feel and look your best. Instagram enthusiasts shared their tricks for getting the perfect thirst trap photo up on their feed with Cosmopolitan.
One of the influencers advised that you find the perfect framing before you take your picture. This practice means you will avoid award cropping and quality decreases once you upload the picture to social media.
Another suggests that you stand on your tiptoes with one leg in front of the other to elongate your legs in images. This move also gives you a slight hip tilt that accentuates every curve of your body too.
Speaking about curves, arching your back in pictures also makes for a good variety of sexy poses. And lastly, always take a thirst trap is something that you feel comfortable in for the best experience all around.