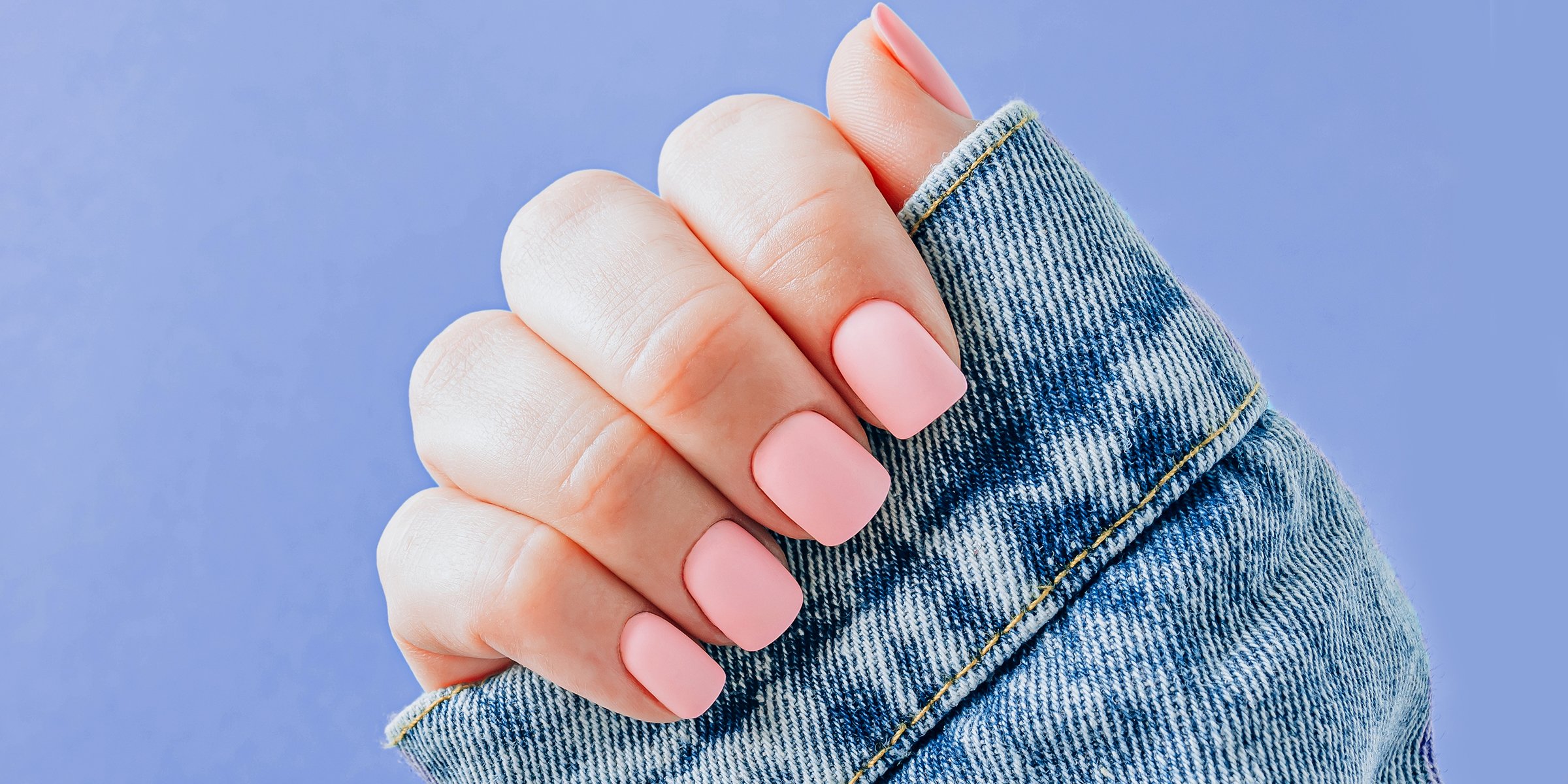 Wide nails with pink polish | Source: Shutterstock
Best Shapes for Wide Nails and the Shapes to Avoid

The perfect manicure begins with the proper shaping of the nails, and if you have wide nails, there are some nail shapes you will want to avoid as they could make your nail bed look wider.
Every woman wants her manicure to look chic and beautiful. However, the shape of her nails will determine the kind of manicure she settles for in the end.
Choosing the nail shape for her final manicure look depends on her nail beds, which is different for all women. Some women have slender nails, while others have wide nails.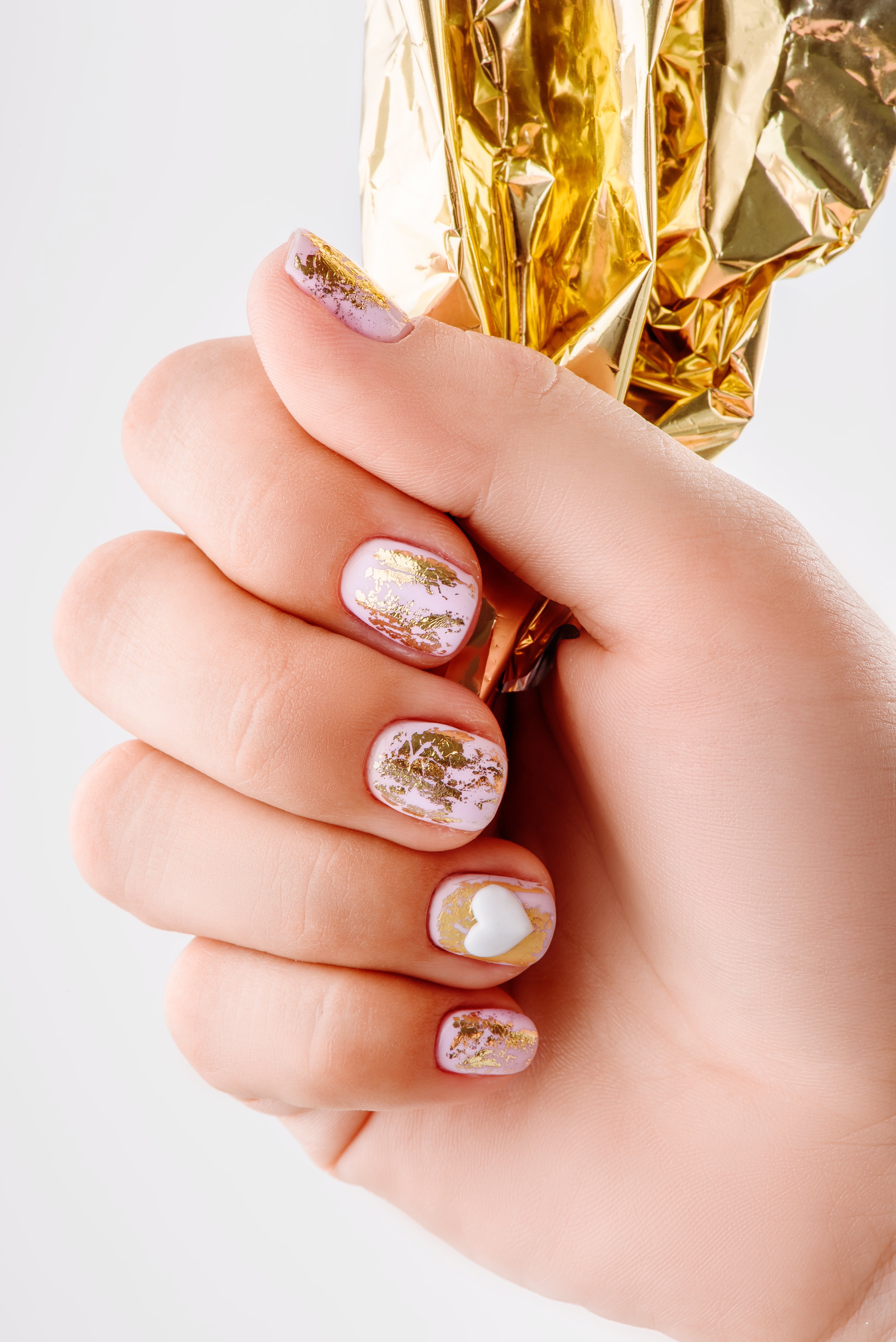 Manicured wide nails with gold nail art | Source: Shutterstock
However, if you have wide nails, do not fret, as it also says a lot about your personality. People with wide fingernails are said to be easygoing and open-minded.
Despite having an open mind, you are a more rational being. This trait may make you disagree with people frequently, and some might even call you an argumentative person or say you have a short temper.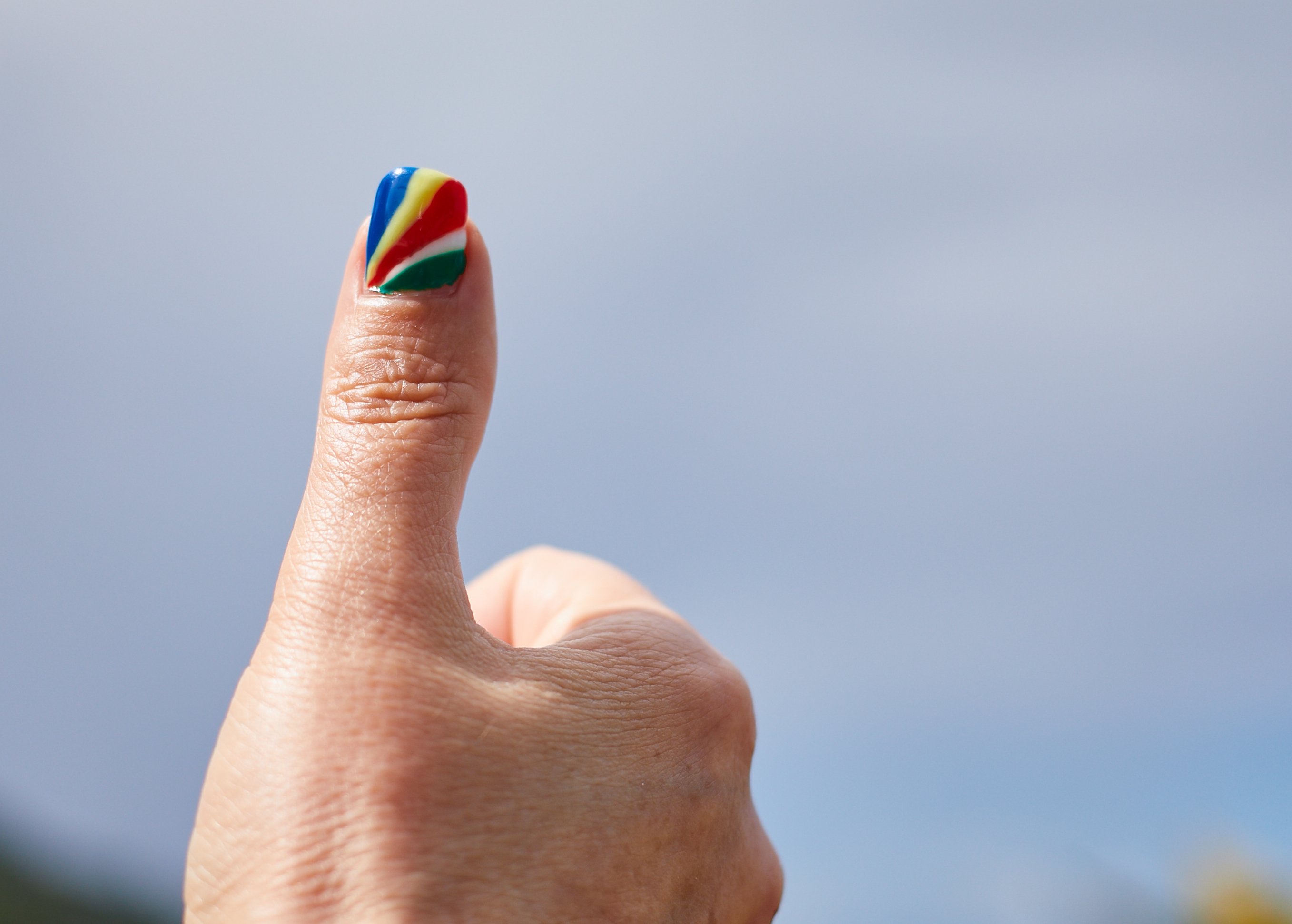 Wide nails with colorful nail art | Source: Getty Images
Best Shapes for Wide Nails
When you want to do your manicure, it is best to choose oval nails as there is an opinion that it is one of the best shapes for wide nails. This is because it makes your nails look longer.
To achieve the oval nail shape, start by filing each side of your nail using a slight curve to direct the form toward the middle of your fingernails.
Another nail shape that will benefit your fingers is the round shape. This is especially perfect for those who have wide nails and short fingers. The shape also makes your fingers look longer and slimmer.
In addition, they make your nail beds look like they are thinner. To achieve round nails, file your fingernail along the natural curve of your fingertip. Be sure to check that all the edges are equally rounded.
If you are conscious of the wideness of your nails and want to make your fingers look longer and slimmer, then the almond nail shape is your best bet.
You can settle for any nail color and art if you choose medium-length nails.
You can achieve the almond nail shape by following the steps of the oval nail shape because they look similar. However, the almond nail shape stands out because it has a sharper peak than oval nails.
If you are still determining the best nail shape that will be perfect for you, you can try the squoval nails. They are considered a universal shape that suits every nail type and looks great on long and short fingers.
The squoval nail shape is a combination of square and oval shapes. To get the look, start filing your nails in the form of a square by filing them straight across. Then gently file down the corners to obtain a subtle oval shape.
Shapes to Avoid If You Have Wide Nails
Just as some nail shapes are perfect for your wide nails, there are also shapes you should avoid at all costs. One of these is the stiletto nails.
This nail shape makes your nails look wider as it has a characteristic long and thin body with a pointed tip, just like the stiletto shoes.
It would be best if you also avoided the ballerina or coffin-shaped nails. It is a nail shape that is perfect for those with long nails and slim fingers.
This nail shape, a combination of pointed and square, will draw attention to the wideness of your nails, which you don't want to do. It is also a nail shape that will make you frequent your manicurist for maintenance.
Best Designs for Wide Nails
After deciding on the perfect nail shape for your wide nails, choosing the color and design that goes with it is the next step to elevating your manicure game. You can settle for any nail color and art if you choose medium-length nails. It is also recommended that the color be symmetrical.