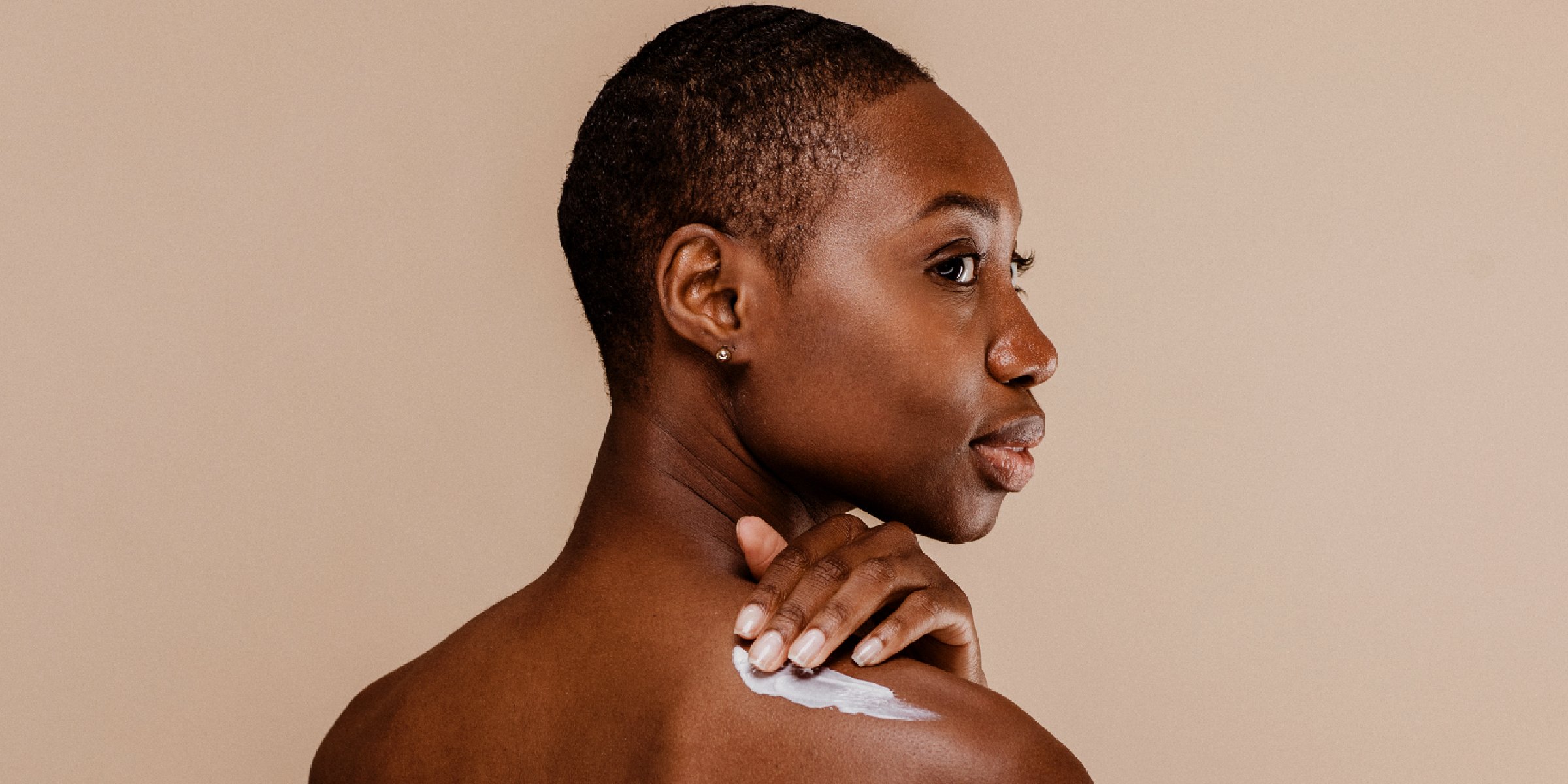 Woman applying body cream | Source: Shutterstock
Body Lotion vs Body Cream: Which One to Choose?

If you are new to moisturizers and skin care, you may need help with the debate centered around body lotion vs. body cream. However, knowing your skin and the benefits and differences between these two will help you make the right decision.
Moisturizing your skin should be essential to your skincare routine if you want a healthy glow. The skin is the body's largest organ, so you must pay more attention to it to keep it supple and hydrated.
Whatever the nature of your skin, it needs care, especially if it is often exposed to temperature variations, pollution, wind, and more. A well-moisturized skin will be able to withstand the weather elements.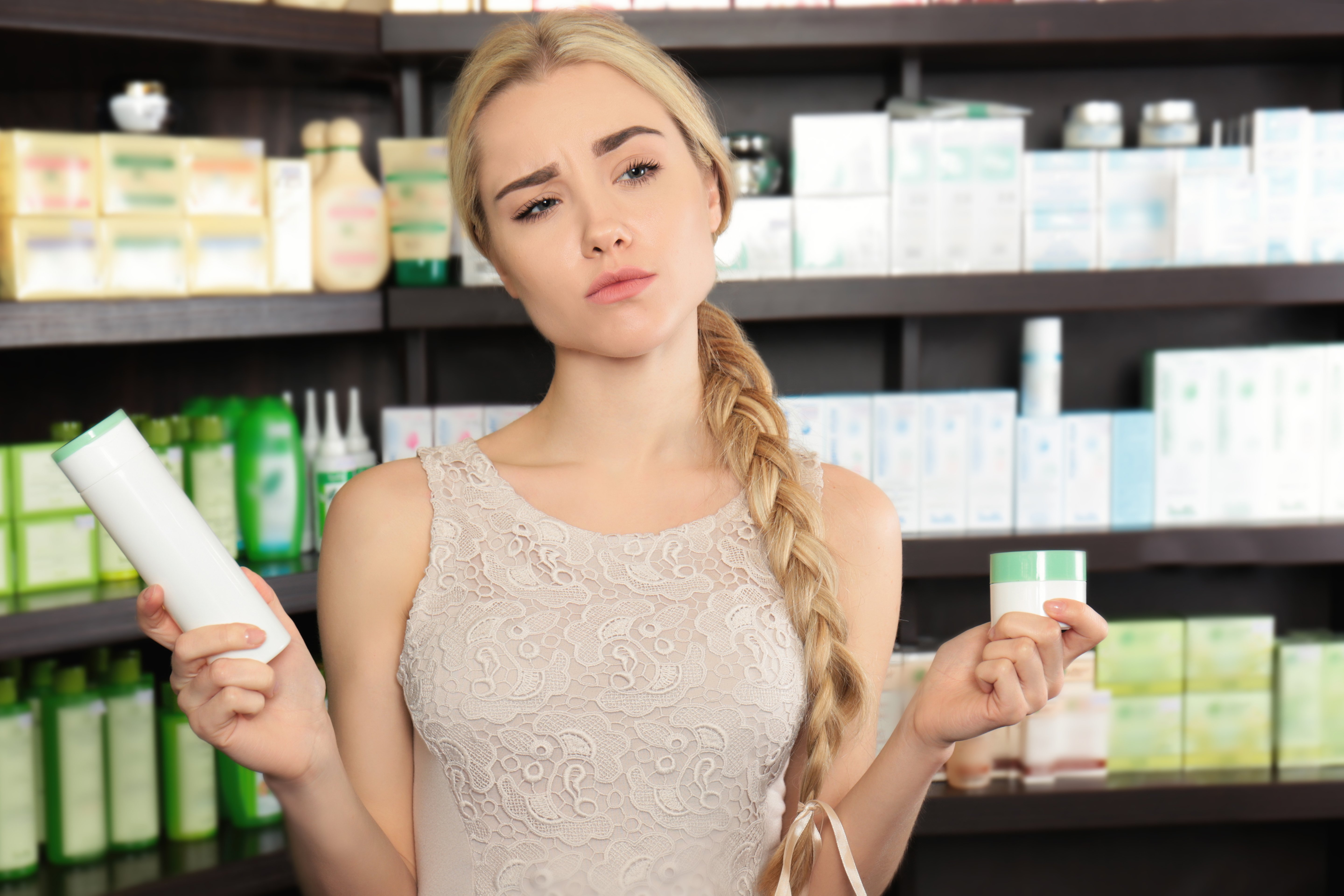 Photo of a woman not sure about choosing a body lotion vs. body cream | Source: Shutterstock
To achieve perfectly moisturized skin, you must choose a cosmetic that considers your skin type and will care for your skin's barrier. The right moisturizer will keep your skin hydrated all day.
On that note, moisturizing creams and lotions will come in handy. While they are both great at combating dryness, they have some differences.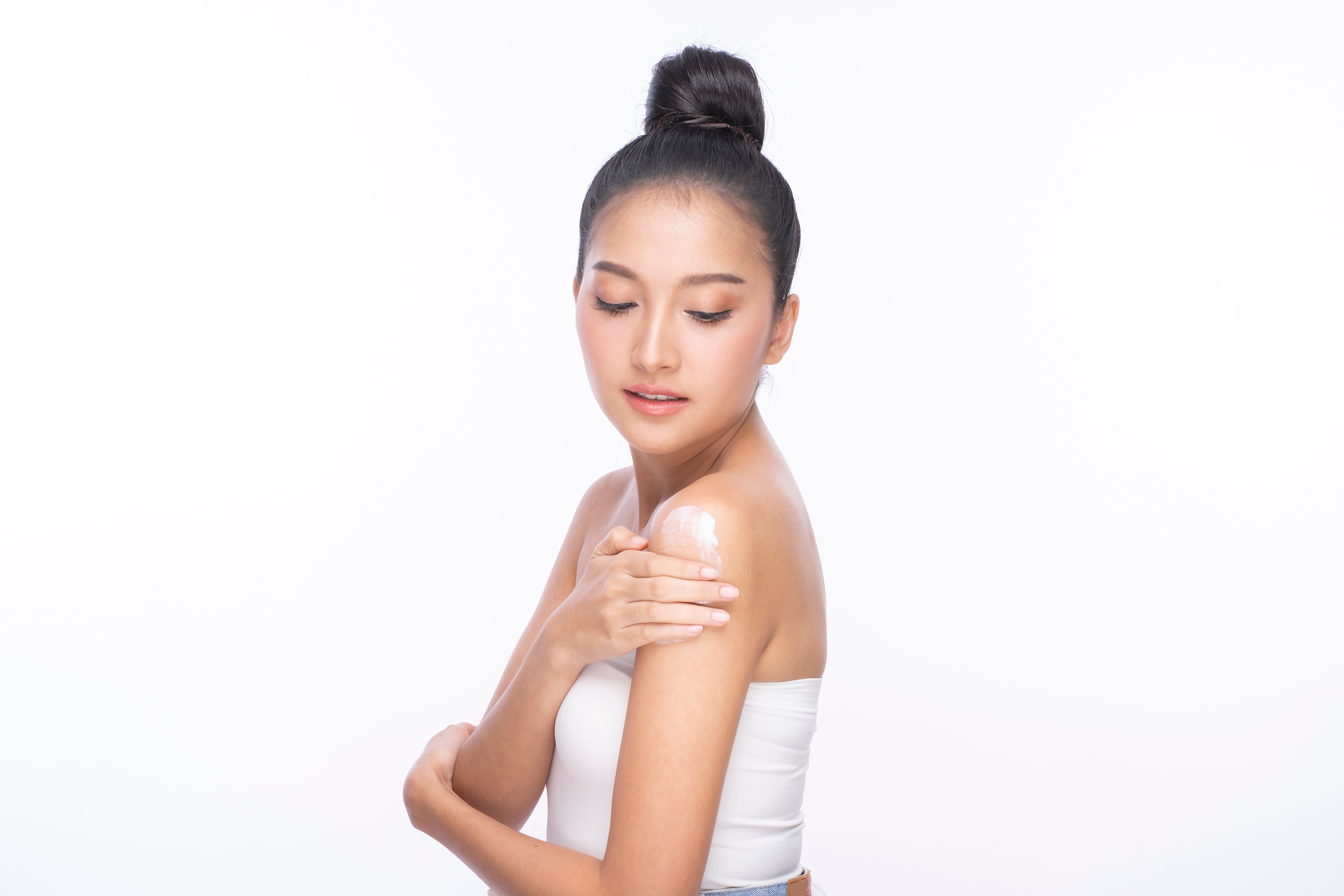 Photo of a woman moisturizing her skin | Source: Shutterstock
What Is Body Lotion?
This cosmetic product has a low viscosity and is used on the skin's surface to aid hydration and smoothness and soften the skin. Lotions are usually light because of their high water content.
They also have less oil content and usually contain stabilizers and emulsifiers because these help the fats in them mix well with the water during preparation.
In addition, because lotions have a light composition, the skin absorbs them faster, and they do not leave a greasy look on the skin after use.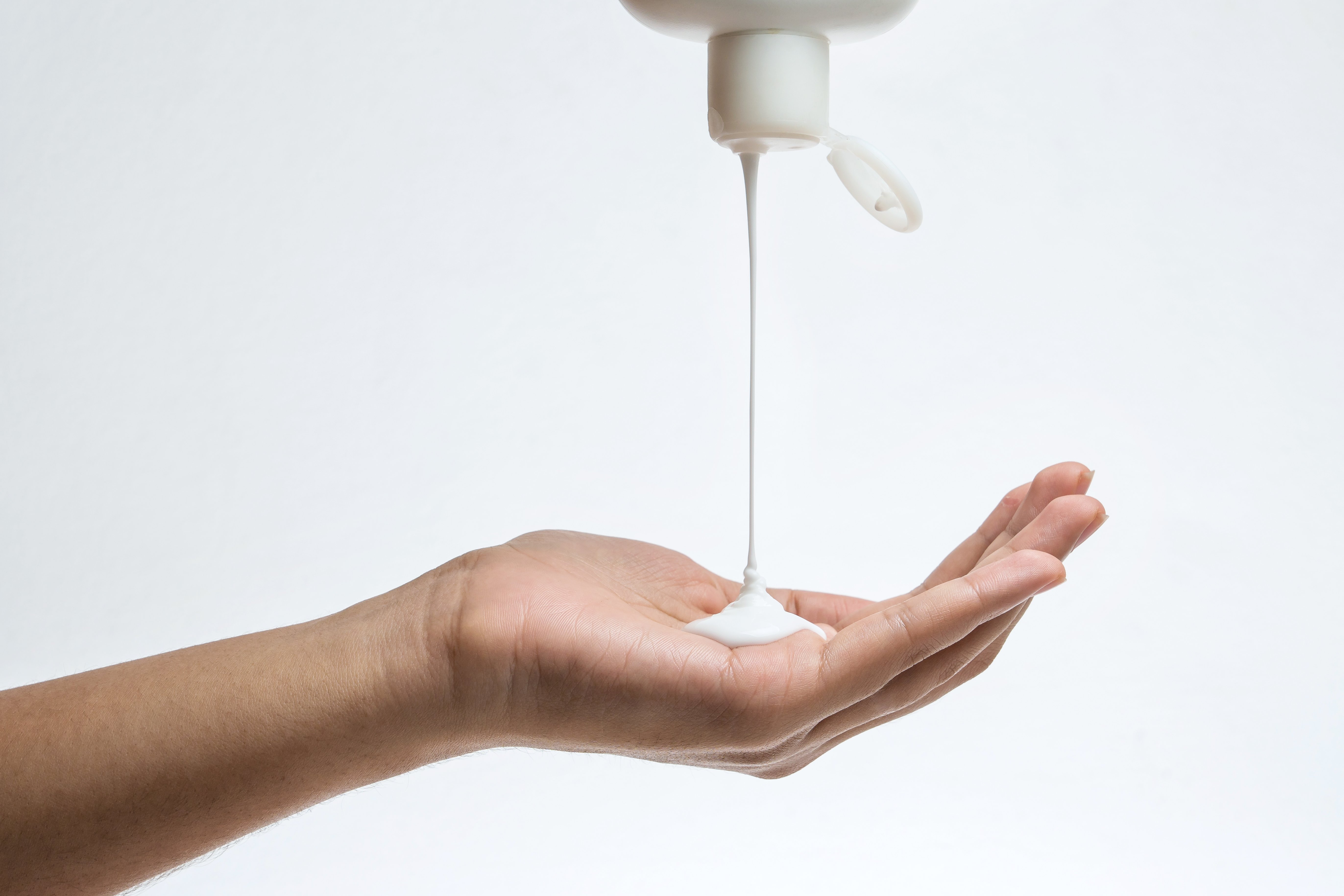 A photo of a hand pouring out body lotion | Source: Shutterstock
What Is Body Cream?
A cream is an emulsion containing an aqueous part, an emulsifier, an oily part, and a preservative. These fundamental elements constitute a cream before considering the dyes, perfumes, active ingredients, and more added to some formulations.
Unlike lotions, creams are heavier cosmetic products. They also contain a mixture of oil and water, but it has a lower water content than lotion. In addition, they contain heavier oils and ingredients to aid their moisturizing effect.
Due to their thicker consistency, creams are greasier than lotion, which takes longer for the skin to absorb. However, it also lasts longer and helps with better hydration than lotions.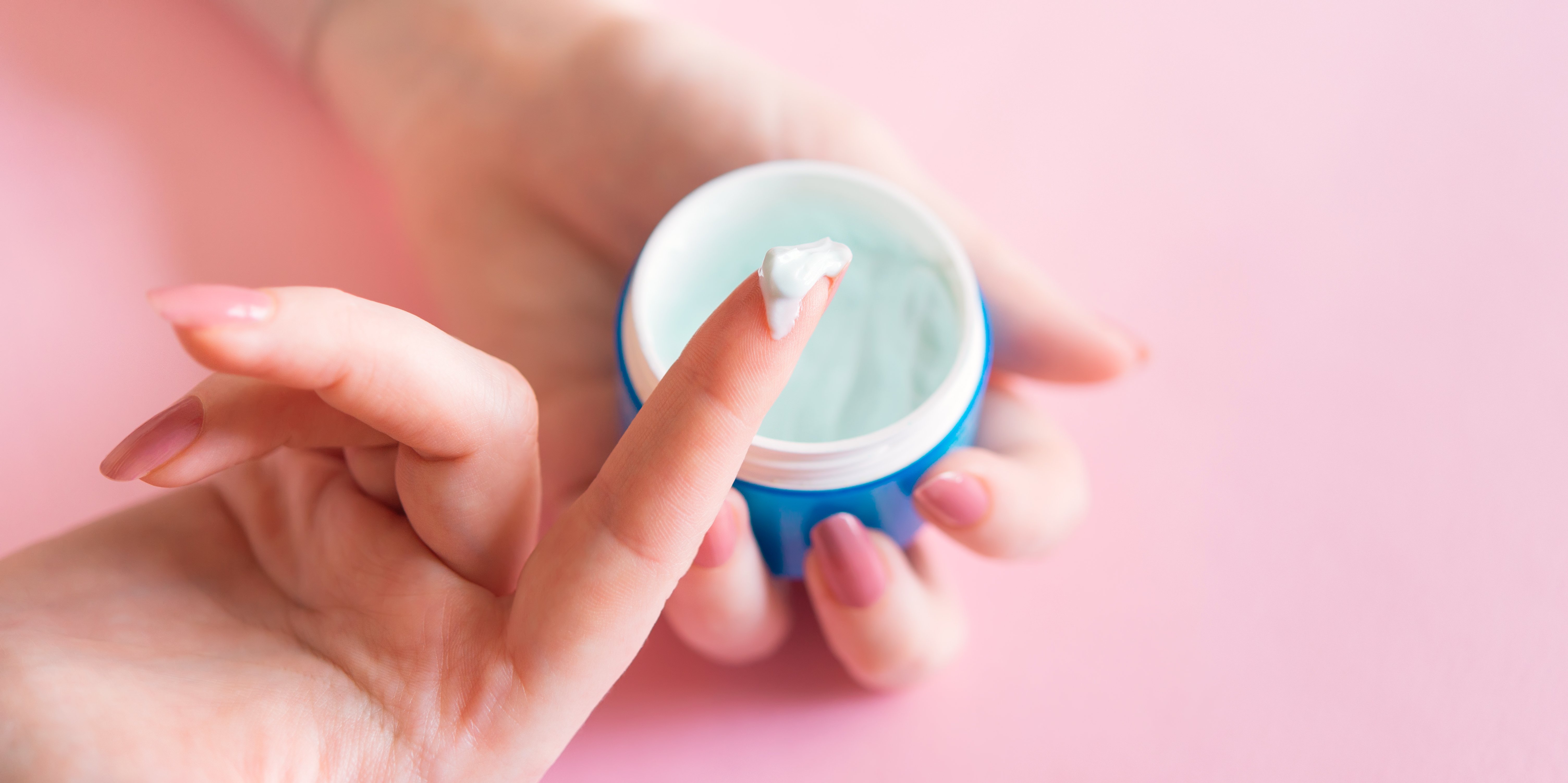 A photo showing the thickness of a cream | Source: Shutterstock
What's the Difference?
Lotion differs from cream as it is more liquid due to its higher water content, less oil content, and how it feels on the skin. These two moisturizers will also work differently on different skin types.
Lotions have the particularity of providing deep hydration without being too rich. It is popular with oily, normal, and slightly dry skin types.
If your skin is acne-prone, it is already oily, so it is better to choose the lotion since it is light, not very greasy, absorbs quickly, and will not further clog your pores. However, when using it for the face with acne, be sure it is low-greasy and alcohol-free.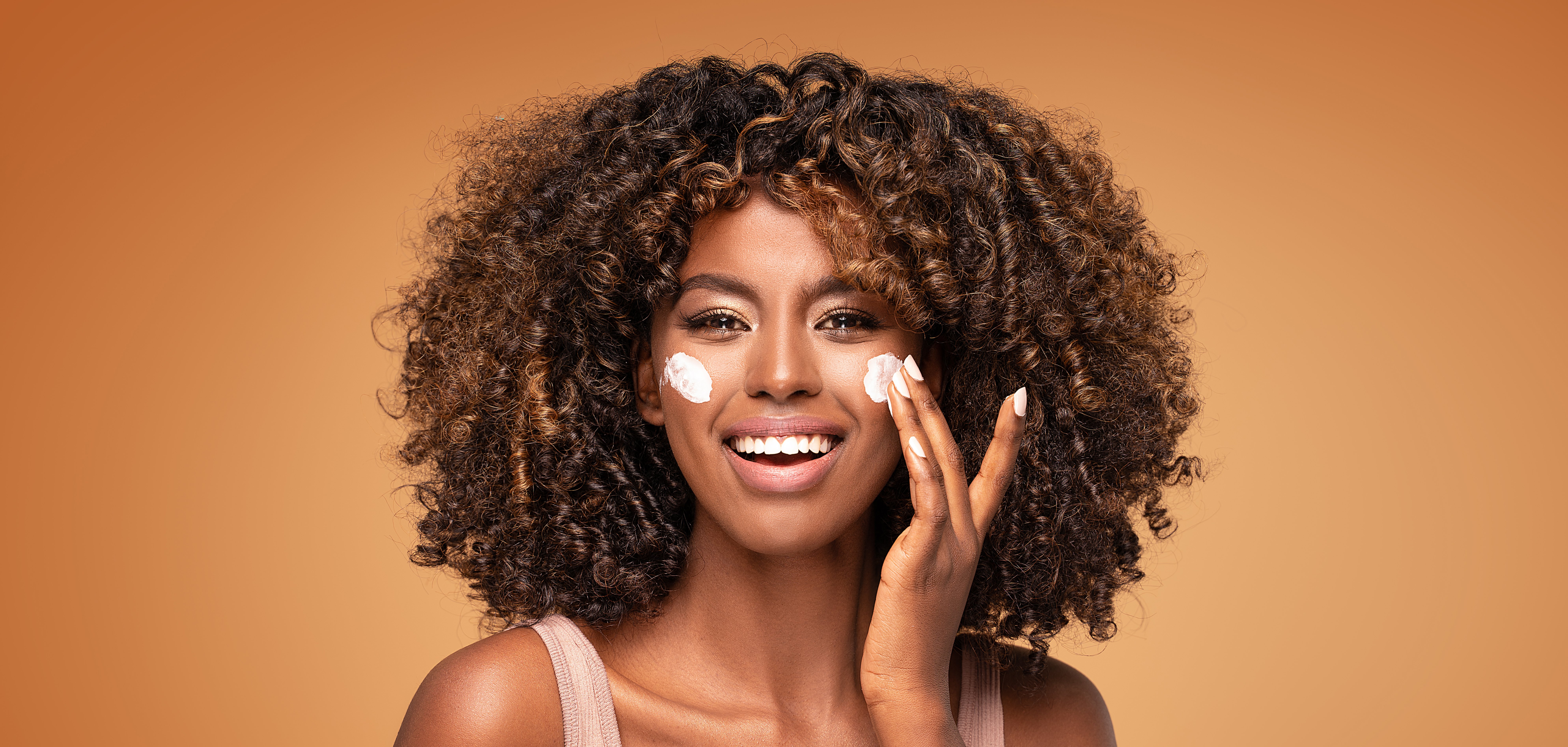 Woman applying moisturizer on her face | Source: Shutterstock
If you have medium dry skin, it is best to use a cream as it will protect your body by creating moisture for as long as possible since it is thick and greasy.
Creams also come in handy during winter because of their thickness. They provide a barrier for ultra-hydration, hence locking in moisture better during the dry months.
Irrespective of the cosmetic product you choose, be sure they contain ingredients that will be gentle on your skin. Also, it is best to visit a dermatologist if you are unsure about your skin type.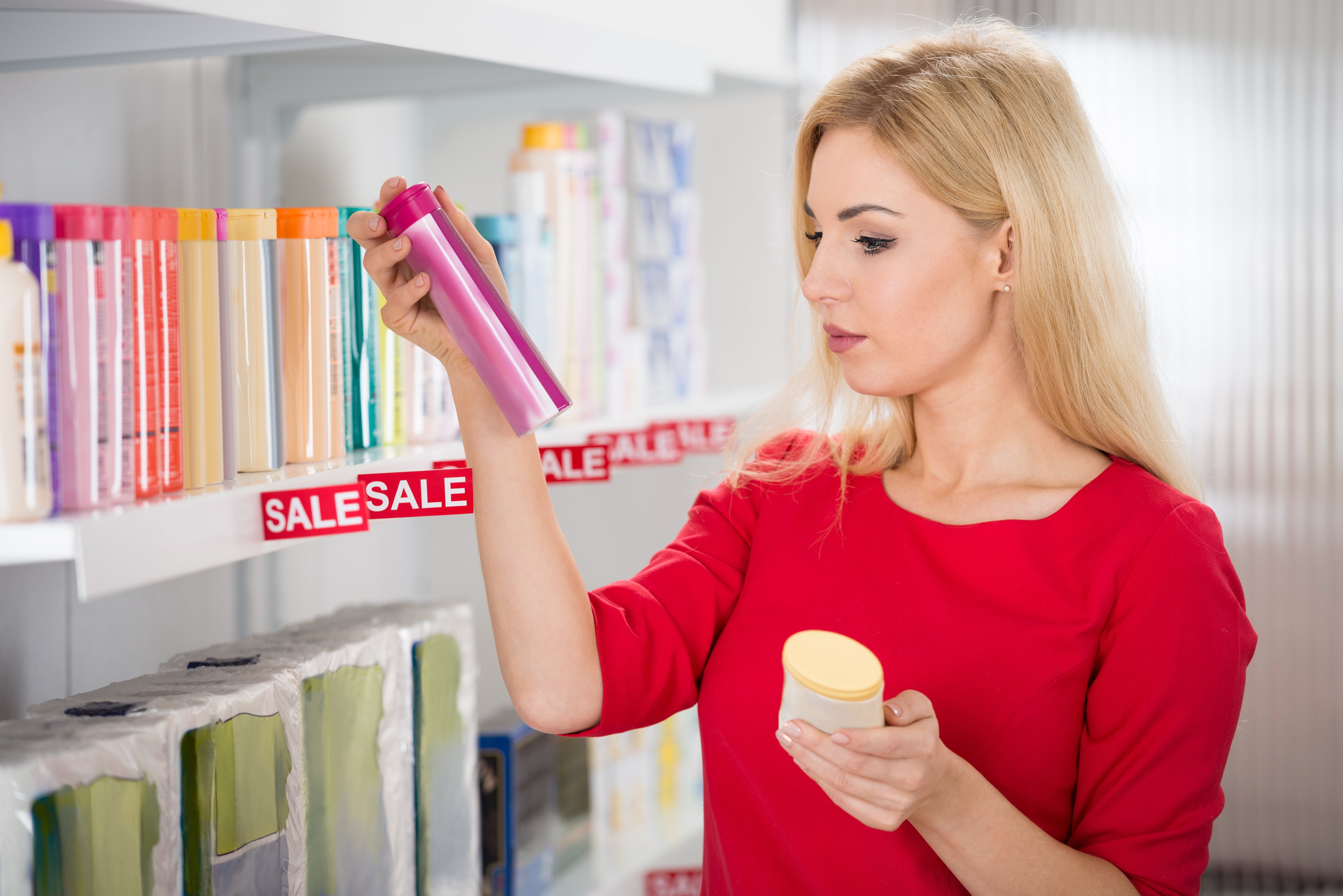 Photo of a woman reading the label before buying her cosmetic product | Source: Shutterstock
Lotion and cream are two products that each have their own particularities despite their typical roles of hydration. However, it is possible to buy both products for different purposes.
As you take care of your skin, you also need to think of building 'skinmunity.' This means strengthening your skin's barrier by eating and treating your skin right.
The information in this article is not intended or implied to be a substitute for professional medical advice, diagnosis or treatment. All content, including text, and images contained on WomanlyLive.com, or available through WomanlyLive.com is for general information purposes only. WomanlyLive.com does not take responsibility for any action taken as a result of reading this article. Before undertaking any course of treatment please consult with your healthcare provider.