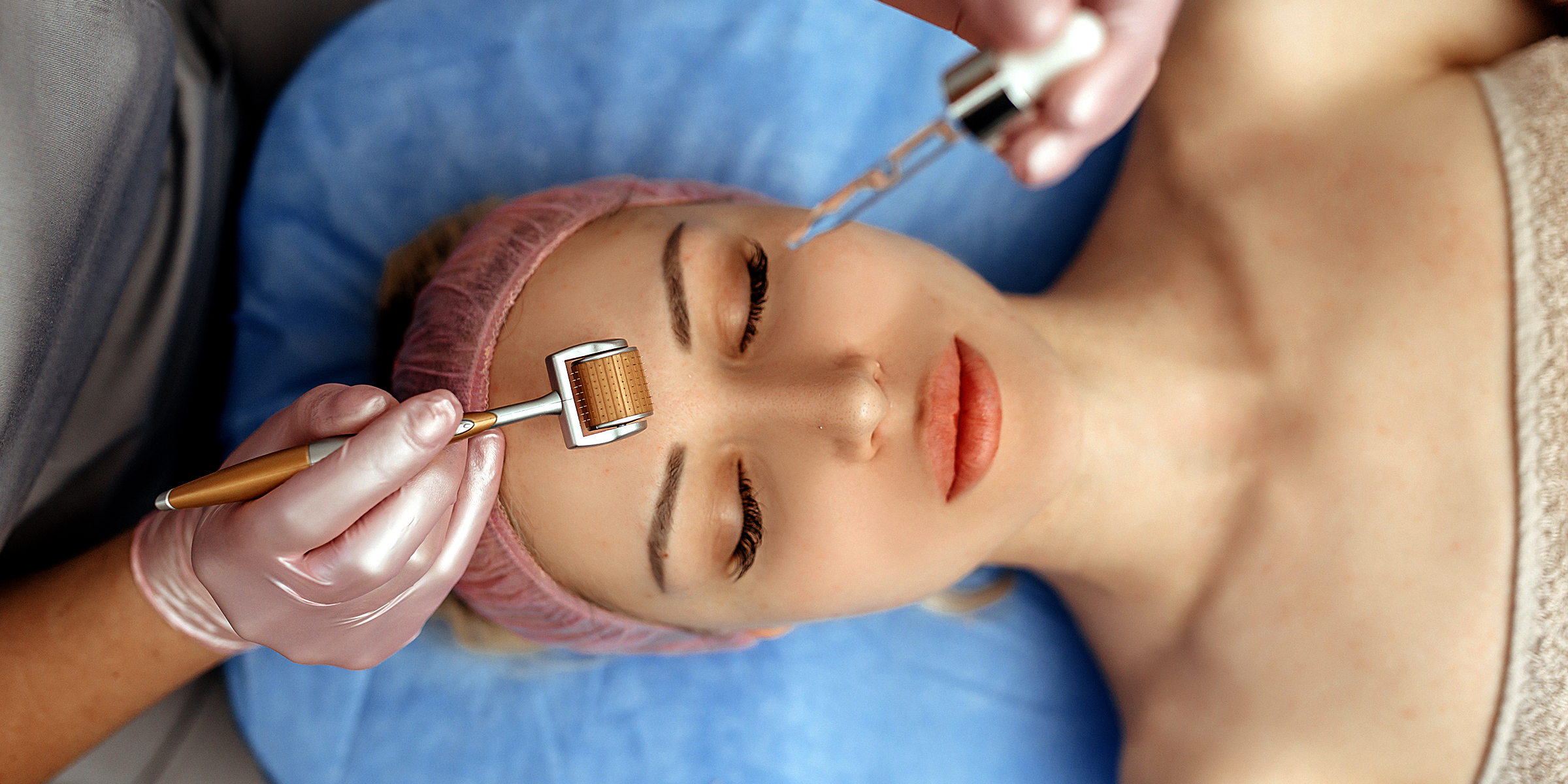 A woman at the spa with dermarollers for her eyebrows | Source: Getty Images
Dermaroller for Eyebrows – What Are Its Benefits & How Do You Use It?

Using a dermaroller for eyebrows can be an effective way to promote hair growth and improve the appearance of your brows. However, using the tool properly and following all safety precautions to avoid adverse effects is essential.
If you want to enhance your brows' appearance, consider using a dermaroller. This tool, which consists of a small roller covered in tiny needles, can help stimulate hair growth and improve the texture of the skin around the eyebrows.
Regularly using a dermaroller may achieve fuller, thicker eyebrows and a more defined brow line. But how exactly do you use a dermaroller for eyebrows because it requires a specific procedure, and what benefits can you expect?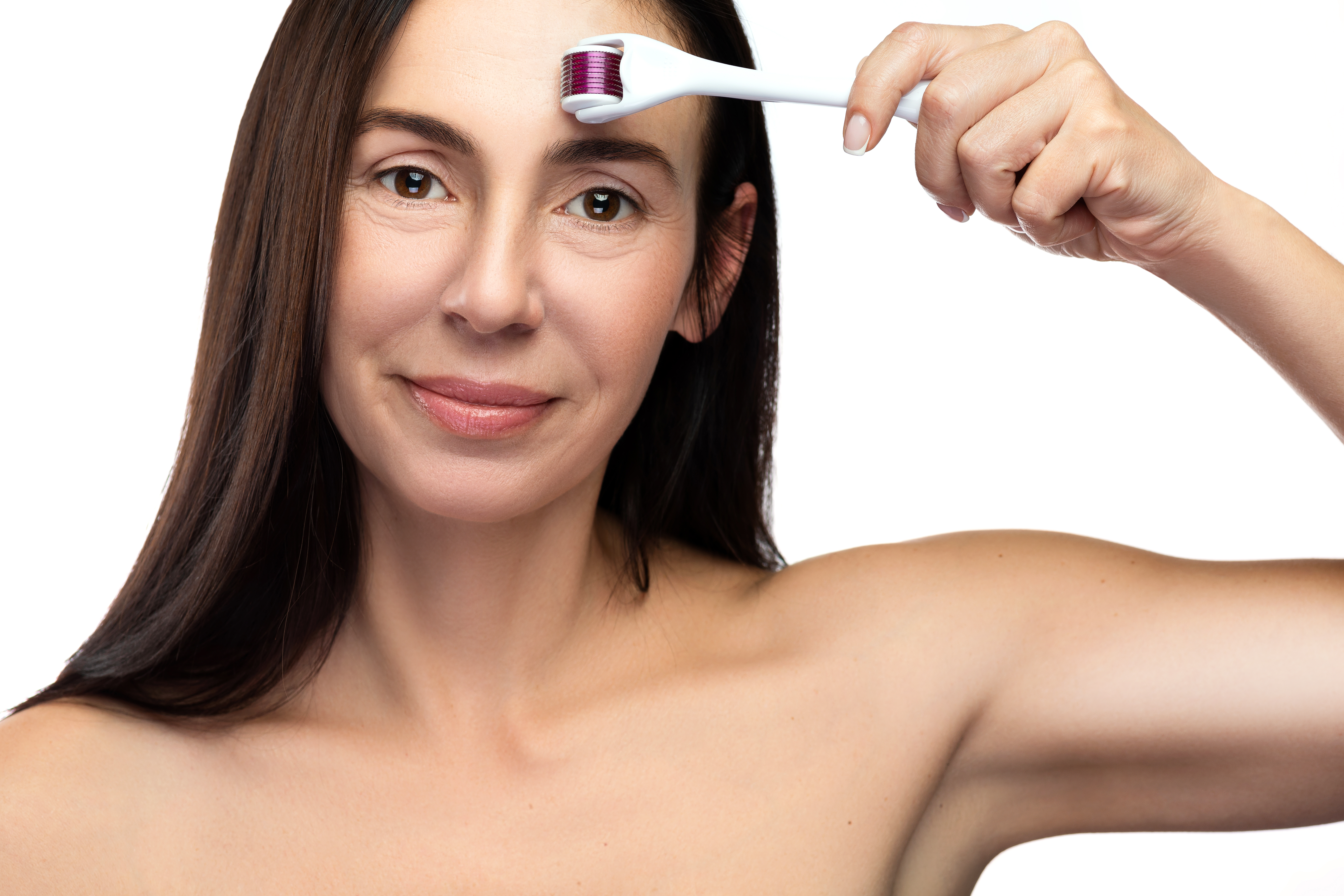 A woman dermarolling the areas around her eyebrows | Source: Getty Images
How Does Microneedling for Eyebrows Work?
Microneedling is a safe and effective cosmetic procedure that can help improve the appearance of the skin by promoting collagen and elastin production and enhancing the absorption of topical treatments.
It is also known as dermarolling or collagen induction therapy. It involves using a small roller or pen covered in tiny needles to create micro-punctures on the eyebrows and the skin around them.
During the procedure, the dermaroller is rolled or stamped over the skin around the eyebrows, creating tiny punctures. These punctures serve as micro-channels that help stimulate blood flow and increase the delivery of oxygen and nutrients to the hair follicles, promoting new hair growth.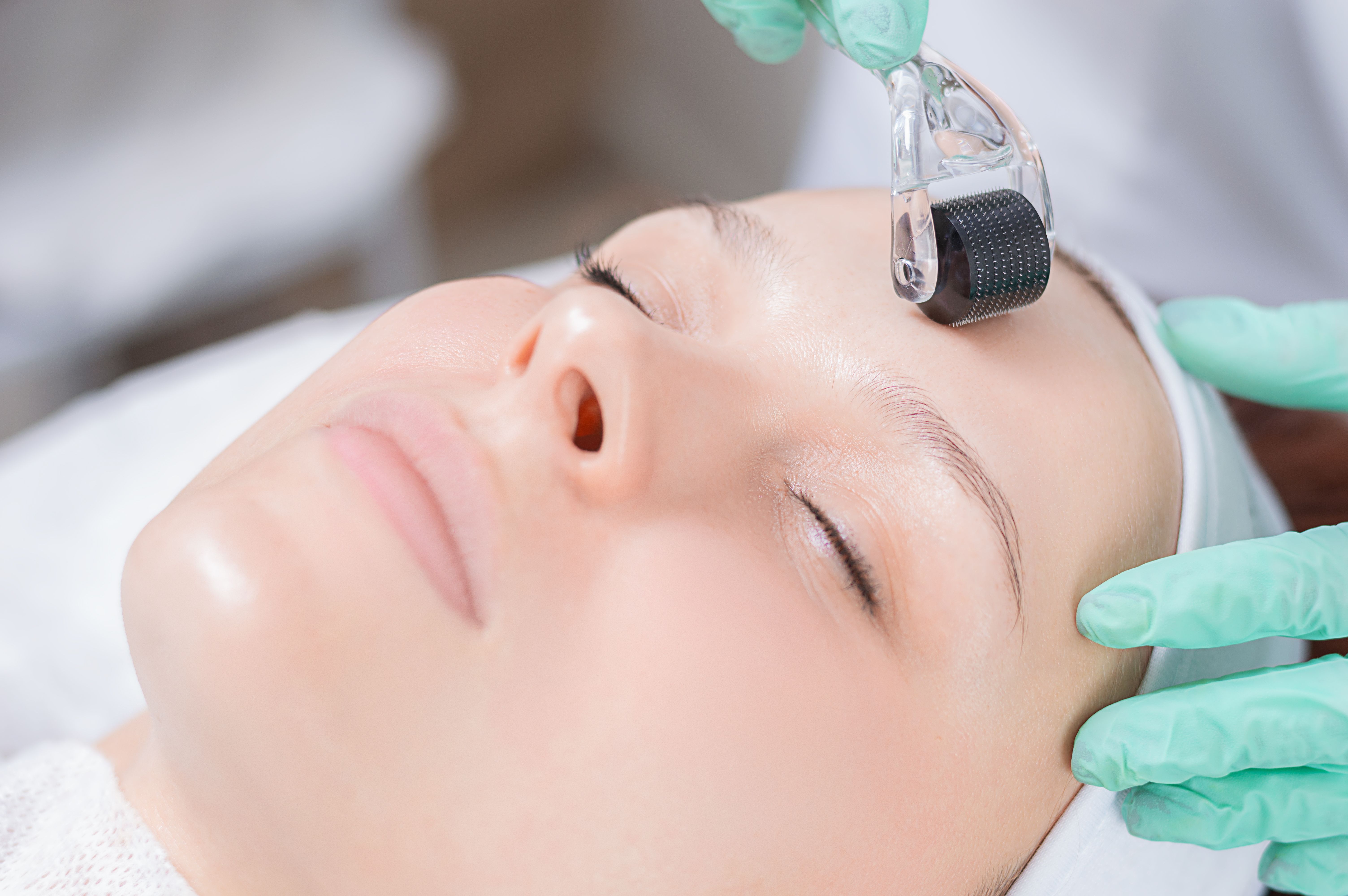 A woman receiving dermarolling treatment | Source: Getty Images
The Benefits of Dermaroller for Eyebrows
The goal of microneedling for eyebrows is to stimulate the hair follicles and promote hair growth, leading to thicker, fuller eyebrows in addition to collagen and elastin production. These two proteins help keep the skin around the brows firm, smooth, and youthful-looking.
Using dermarollers on the eyebrows also enhances the absorption of topical treatments, such as eyebrow growth serums or oils, which can nourish and strengthen the hair follicles.
However, it is worth noting that not everyone would experience the new growth on their eyebrows. Genetics and hair growth patterns can also significantly affect the results, in addition to a history of previous eyebrow care patterns.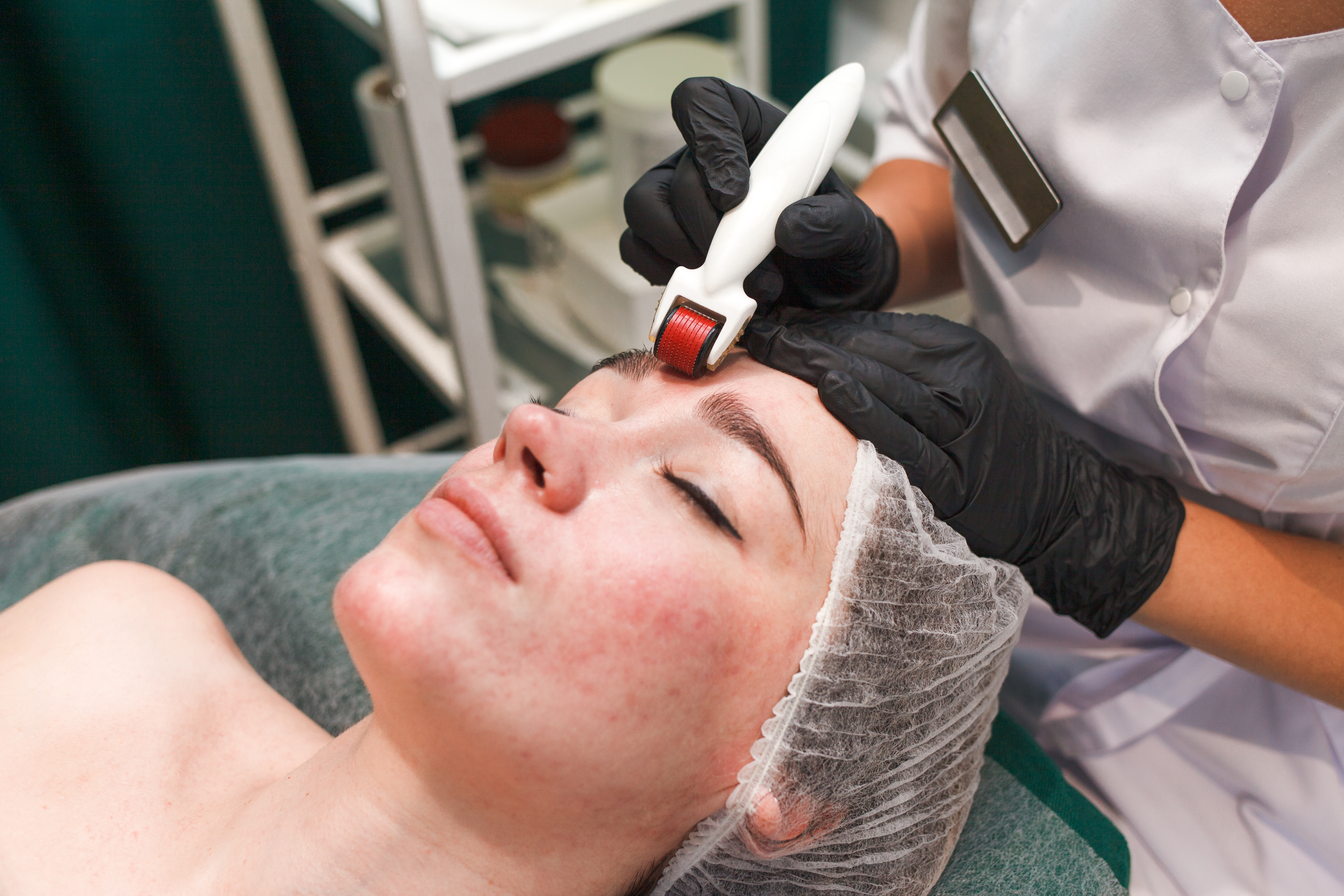 A dermatologist dermarolling the areas around the eyebrows | Source: Getty Images
Stages of Microneedling for Eyebrows
Before starting the microneedling procedure, it's essential to cleanse your skin around the eyebrows to remove any dirt, oil, or makeup. You can use a gentle facial cleanser or micellar water to do this.
It's also important to disinfect the dermaroller with no longer than 0.5 millimeters needles before using it to avoid any risk of infection. You can soak the dermaroller in 70% isopropyl alcohol for at least five minutes.
An optional step is to apply numbing cream to the skin around your eyebrows if you're concerned about any pain or discomfort during the procedure. Make sure to follow the instructions on the cream and allow enough time for it to take effect.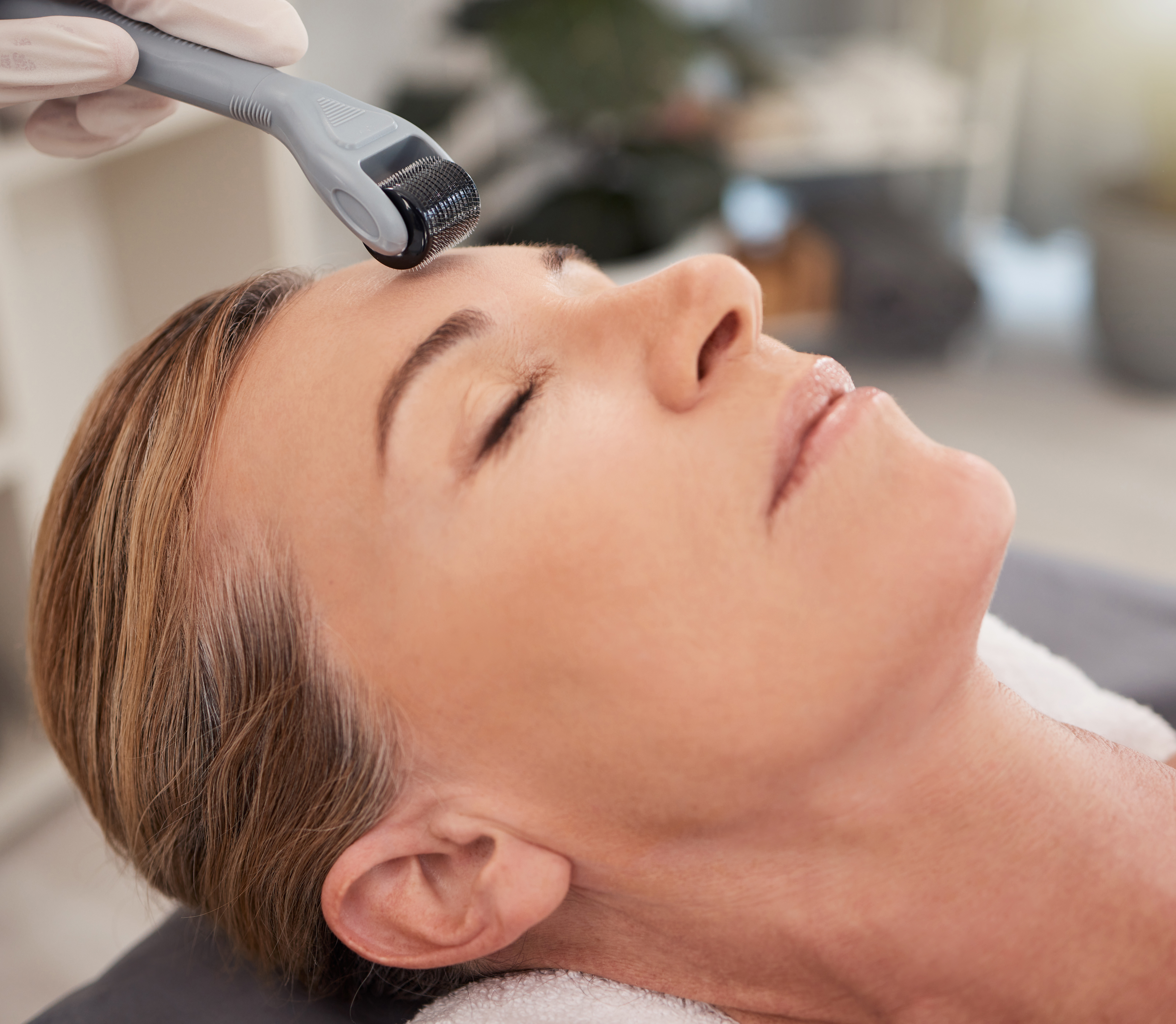 A woman enjoying a microneedling treatment at the spa | Source: Getty Images
Take the dermaroller and gently roll it over the skin around your eyebrows. You can do this step using your favorite serum or oil formulated for eyebrow growth and nourishment, or it can be done dry.
Make sure to apply light pressure and roll in different directions, including horizontally, vertically, and diagonally. Avoid rolling too close to your eyes to prevent injury, and don't spend more than five minutes working on each brow.
Once done, you can also apply more eyebrow growth serum to help with moisturizing and strengthening. You can also opt for natural oils like coconut and castor; some people use petroleum jelly or aloe vera.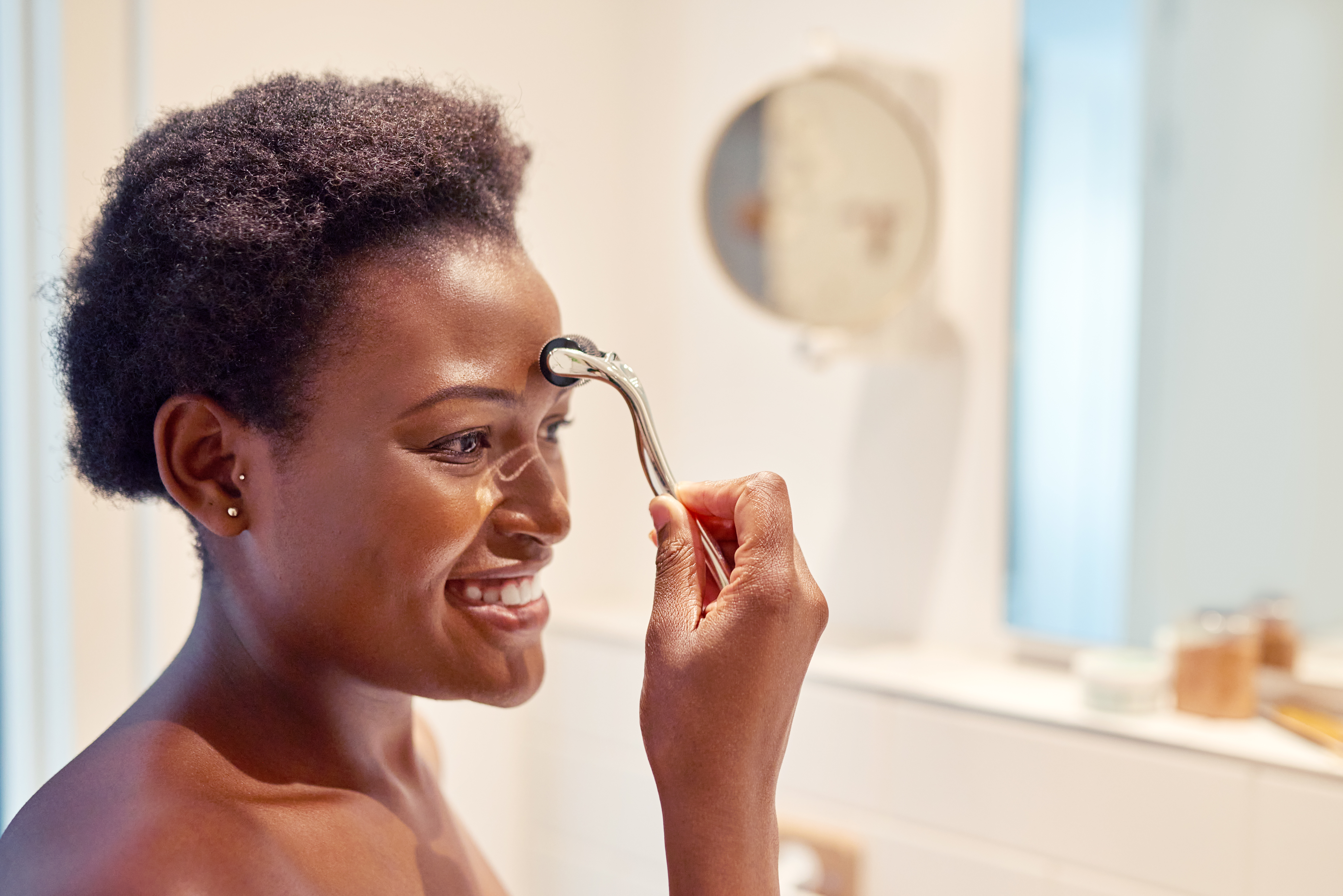 A woman using dermarollers in between her eyebrows | Source: Getty Images
Using a Dermaroller Can Have Side Effects
While microneedling for eyebrows with a dermaroller is generally considered safe, there are some potential side effects that you should know. You may experience some redness around the eyebrows, mild swelling or puffiness, and skin irritation or itching if you have sensitive skin.
In some cases, microneedling can lead to hyperpigmentation or darkening of the skin around the eyebrows. This result is more common in people with darker skin tones, and some look forward to seeing this. If you still need more work on your eyebrows, these popular brow styling techniques could be helpful.
The information in this article is not intended or implied to be a substitute for professional medical advice, diagnosis or treatment. All content, including text, and images contained on WomanlyLive.com, or available through WomanlyLive.com is for general information purposes only. WomanlyLive.com does not take responsibility for any action taken as a result of reading this article. Before undertaking any course of treatment please consult with your healthcare provider.