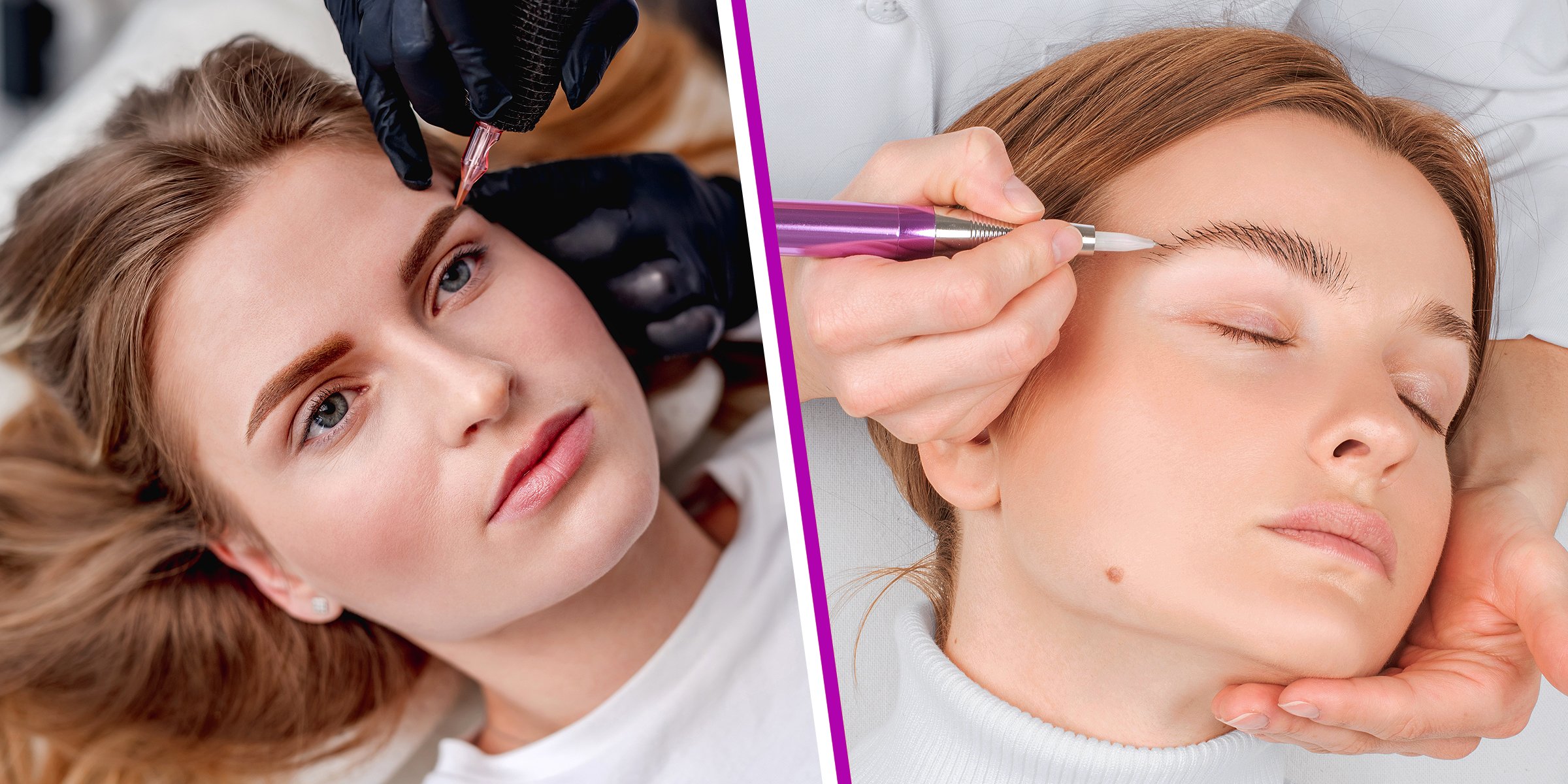 Woman getting ombré shading | Woman getting microblading | Source: Shutterstock
Microblading vs. Ombré Shading: A Short Guide on the Popular Eyebrow Styling Techniques

Microblading vs. ombré shading is a question many people ask when they don't know which to choose. These two popular semi-permanent eyebrow styling methods have dominated the beauty industry. Although they are entirely different techniques, many people confuse them.
The fashion for full and thick eyebrows has allowed semi-permanent makeup to become one of the biggest beauty trends of our generation. It's no secret that well-done eyebrows help beautify the face, and only some women have the time, patience, or skill to develop the perfect eyebrows.
Hence, several women have adopted the need for semi-permanent solutions, including celebrities like Serena Williams, Mila Kunis, Becca Tilley, Madonna, and more. If you wish to join the trend, you should know the difference between microblading and ombré shading before making your decision.
What Is Microblading?
Microblading is a pigmentation technique that involves imitating eyebrow hair using pigments placed under the skin's surface. It is a form of cosmetic tattooing that uses a sloped blade to create hair-like strokes on the brows.
The strokes created help fill in sparse eyebrows utilizing a medical-grade pigment specifically dedicated to this technique. It differs from a tattoo because it does not permeate as deeply as a tattoo.
Because the pigments are only on the surface, microblading does not last forever. They begin to fade over time and could last as long as 18 months. Like a fading tattoo, you also need a touch-up to revitalize your brow look.
Before your microblading is done, you and your brow artist will decide on the shape of eyebrows you want. The artist will go ahead to clean up the brow site and draw your desired shape.
Once you are satisfied, they will numb the area with an ointment before they begin. The numbing cream will help you feel less pain, as some have likened the pain to that of tweezing your brows. However, the amount of pain you feel depends on your pain threshold.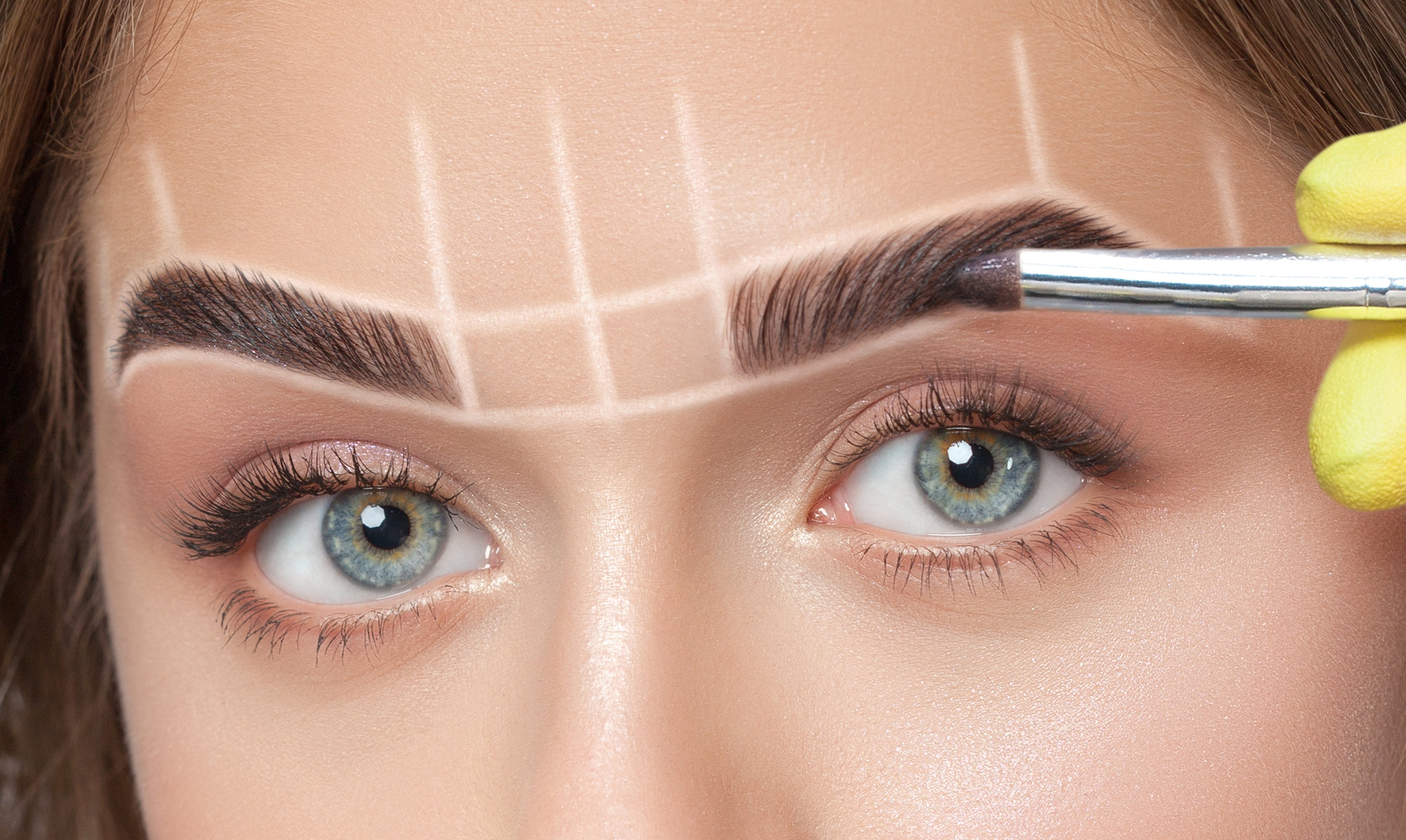 Mapping out the desired eyebrow shape before microblading or ombré shading | Source: Getty Images
What Is Ombré Shading?
Ombré shading is another semi-permanent brow technique that increases the intensity of the brows by placing fine dots of pigment into the skin. The final result is usually a softly shaded eyebrow pencil look.
It follows the same process before microblading, but unlike microblading, the result makes your brows look fuller and more defined. It also lasts longer as ombré shading could stay for as long as three years.
In addition, you don't need to visit your brow artist to touch up your brows all the time, and it is ideal for all skin types. You can also choose how light or dark you want your brows to be before the brow artist begins.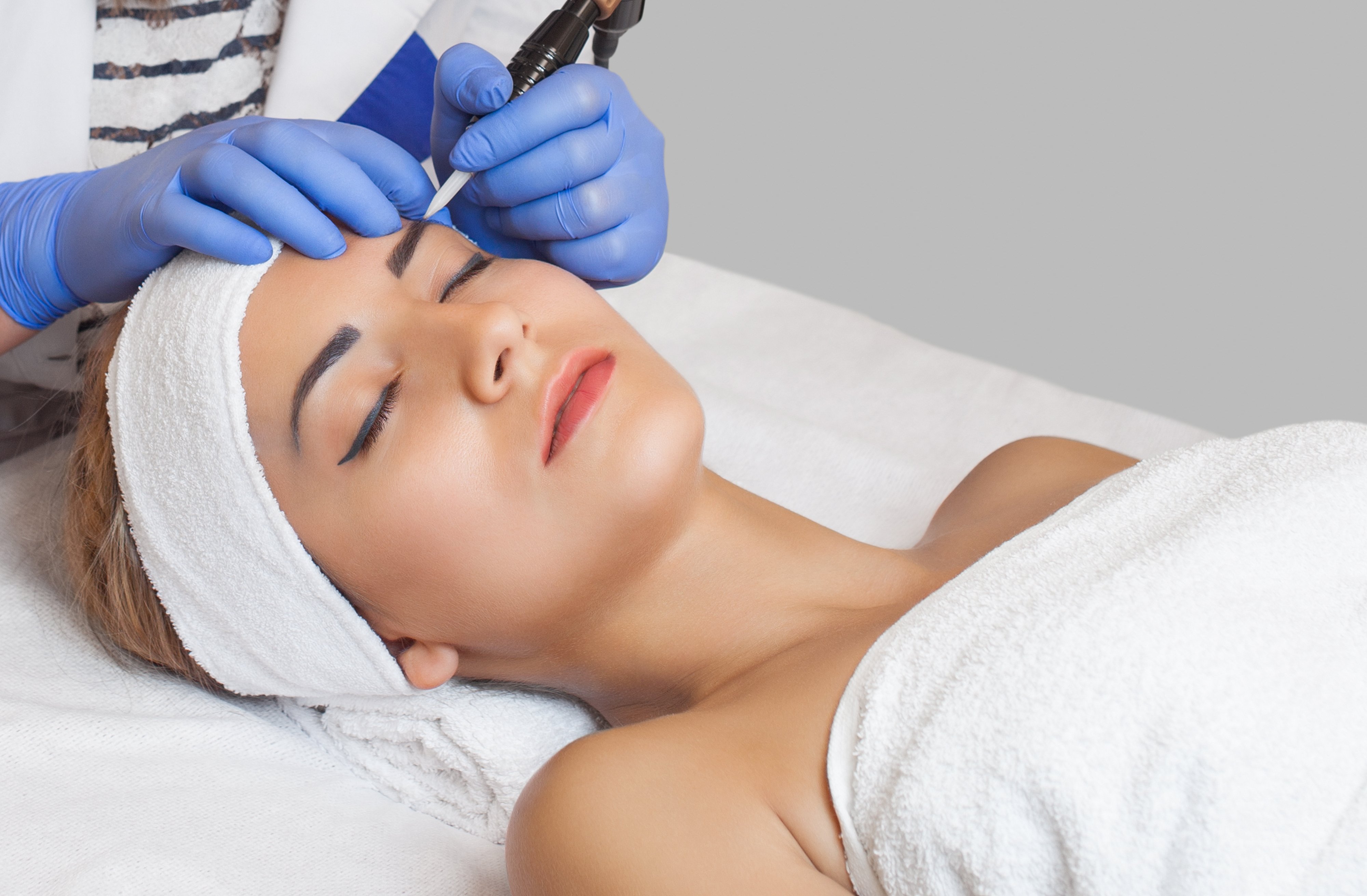 A woman in the process of ombré shading | Source: Getty Images
Microblading vs. Ombré Shading: Which One to Choose?
Before deciding to pick one, it is essential to note that despite microblading giving realistic-looking eyebrows, it is not ideal for all skin types.
For people with oily skin, the pigment does not leave as much color as they would love, and sometimes, the result looks blurry. In addition, the skin's natural oils make the healing process difficult.
On the other hand, ombré shading works for everyone and is a less invasive technique as it penetrates less deeply into the skin's dermis. Hence, its result is more aerial than microblading.
In addition, even though ombré shading is a newer technique than microblading, no side effects have been documented. If both methods suit you and you still find it challenging to make a choice, that's not a problem.
The best part is that you can perfectly combine both methods by starting your brows with microblading and ending it with ombré shading to guarantee the rendering of a drawn and natural eyebrow.
Another semi-permanent makeup technique you can look into is the permanent concealer trend which helps combat the effects of the dreaded dark under-eye.