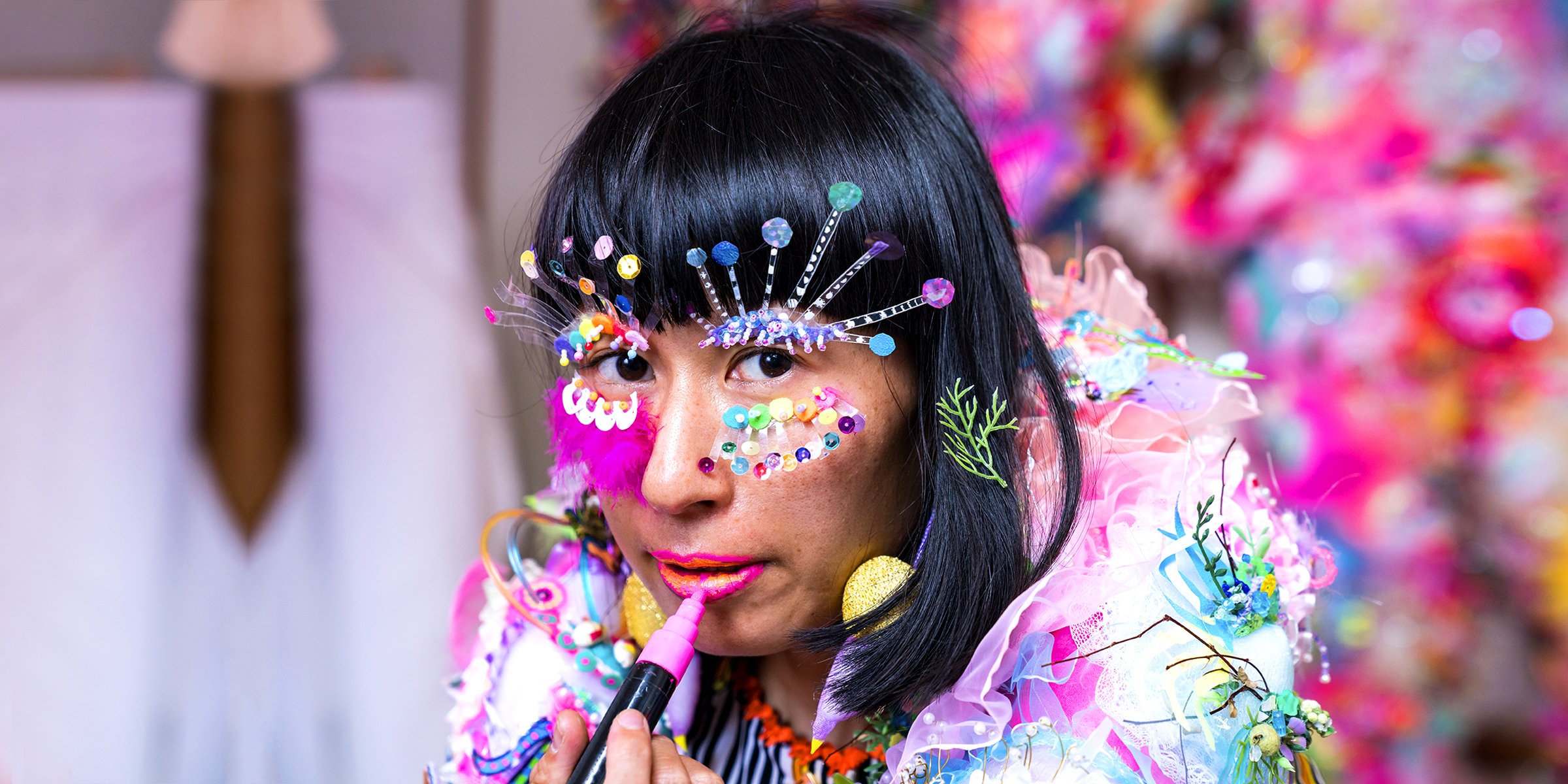 Woman with the kidcore makeup look | Source: Getty Images
How to Create the Kidcore Makeup Look & Integrate It into Your Style

Thanks to social media, kidcore makeup is one of the trends that took the beauty industry by storm. This beauty trend aimed to revive the trends of the 1990s and 2000s.
Kidcore makeup has been described in different ways. It is a bright appearance seen as the rebellious counterpart to a minimalistic beauty style or the vibrant image of goth makeup.
It is a loud and quirky beauty aesthetic that has taken content creators down memory lane as they reconnect with their younger and more colorful wild sides.
The trend rose in popularity, especially at the end of 2021, as content creators became nostalgic and decided to keep in touch with their inner child. Makeup artist Serena Adelaide said:
"For many, kidcore means bright highly saturated colors and tacky styles from the '90s, but to me it is really just whatever that makes you feel happy with a slight sense of nostalgia."
Some other creators want the ability to express their femininity in a colorful, bold, and fun way without taking makeup too seriously.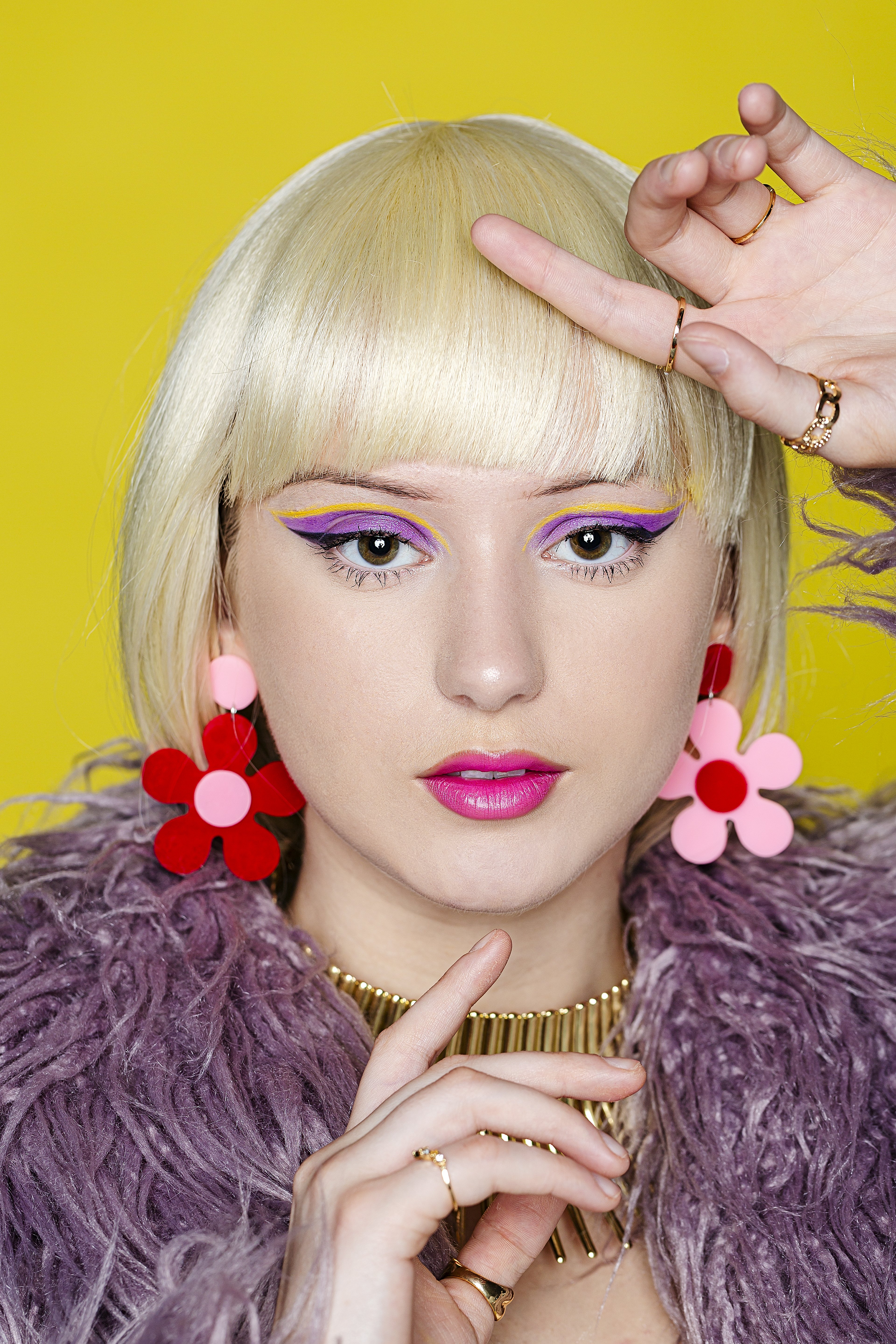 Woman with colorful makeup | Source: Getty Images
Kidcore Makeup Variations
The kidcore makeup trend presents various options, as there is no one way to get it right. Every option allows you to recreate your authentic colorful self.
Going bold and graphic is the key to staying on top of the trend. You could opt for a floral look using pastel colors, use tons of face stickers, sparkles, smileys, favorite cartoon characters, and more.
How to Create Kidcore Makeup?
To recreate the look, you need a stash of colorful eyeshadows, lipstick, blush, glitters, beads, and more. The next step is to choose which variation you want to try and how bright you want your look to be.
Once you decide, you can gradually work your way to your desired look. If unsure, you can start by going all out with your blush, adding bold lips, and if you feel adventurous, go bold and creative with your eyeshadow choices.
Some beauty creators have suggested liquid face paints because these are easy to work with and can be mixed to create new colors without purchasing many products.
When integrating a kidcore look into your everyday style, the principal idea is to have fun.
If you buy liquid face paints, investing in primary colors like red, blue, and yellow is advisable. In addition, add white and black, as these can help you lighten or darken the shades you create.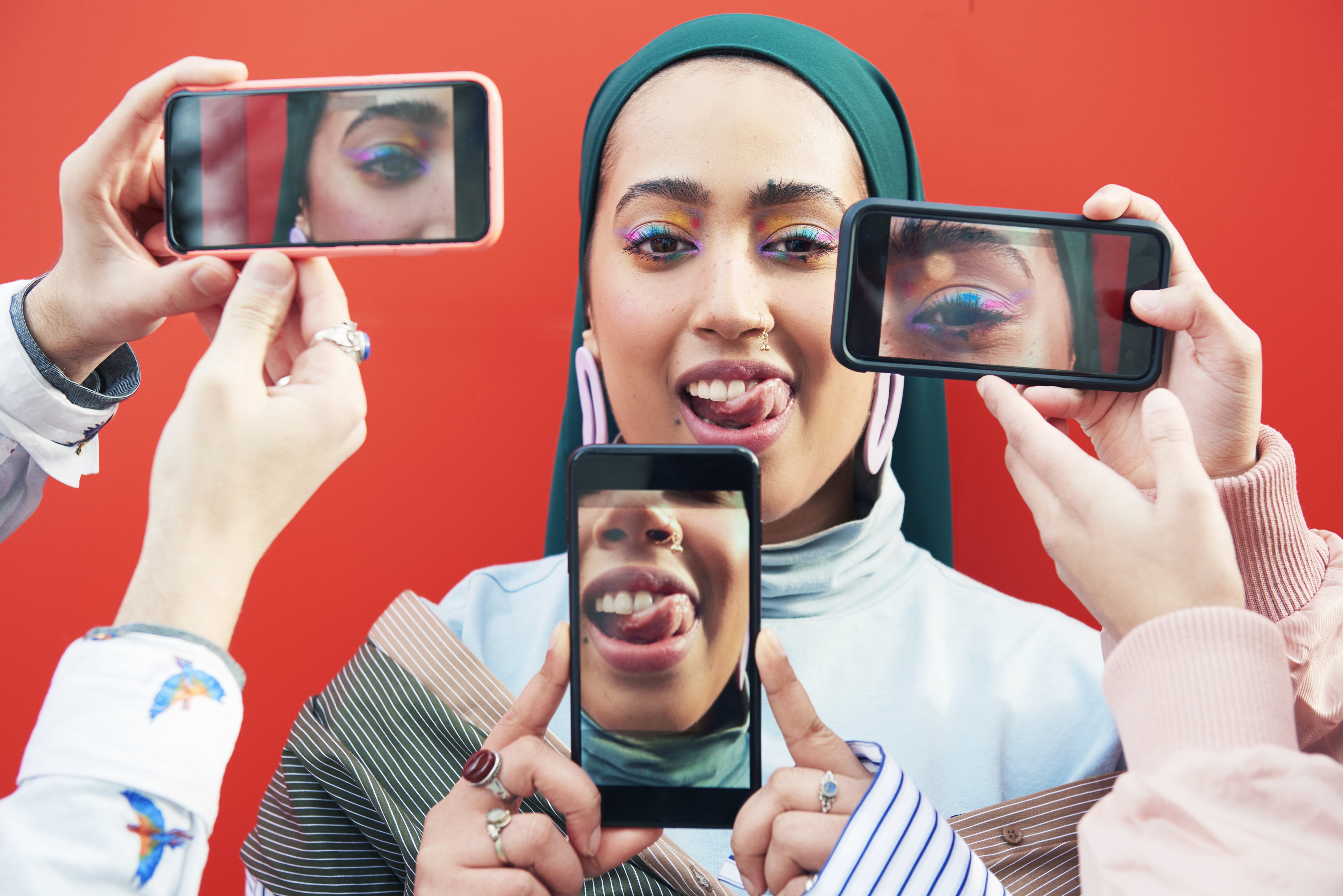 Woman showing off her kidcore look. | Source: Getty Images
How Do You Integrate Kidcore Makeup into Your Everyday Style?
Due to the colorful nature of this trend, some people might worry about making it a part of their everyday style. However, there is nothing to worry about as this is relatively easy to accomplish.
You can use colorful acne patches when you step out or opt for unusual colors for your regular makeup. Remember to use your blush in excess to finish up your look.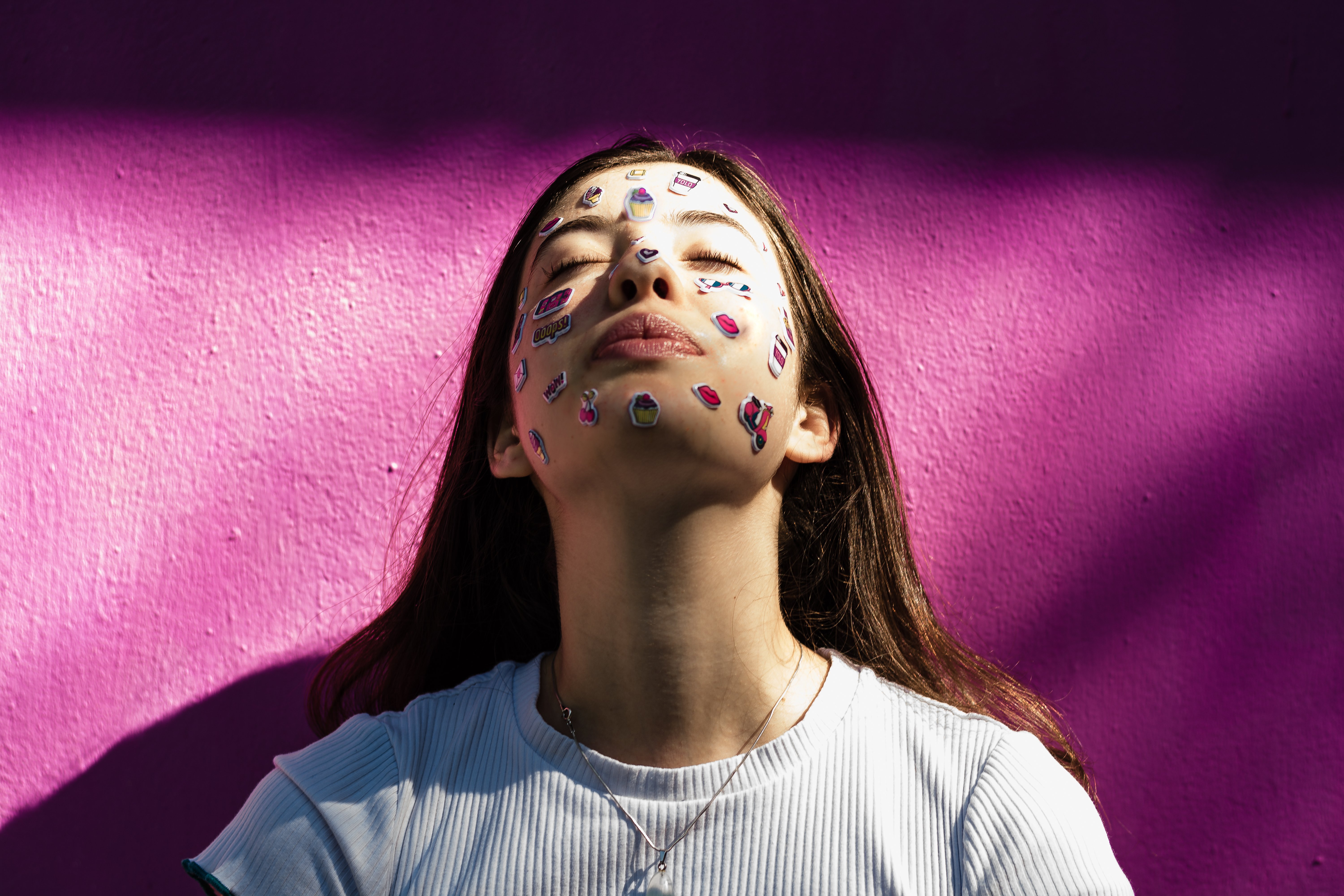 Woman with face stickers on her face | Source: Getty Images
You can also decide to let your clothing express your kidcore look. Start with graphic tees or vividly colored oversized tops, or even bright knitwear paired with faded or tie-dye denim.
Other accessories include colorful scarves, ties, suspenders, hair accessories, manicures, micro bags, beaded jewelry, sequinned purses, and any colorful addition that gives you a nostalgic vibe.
You can also use colorful hairstyles like plum hair to show off your inner child. In addition, recreating creative Y2K hairstyles will show that you fully understand the trend.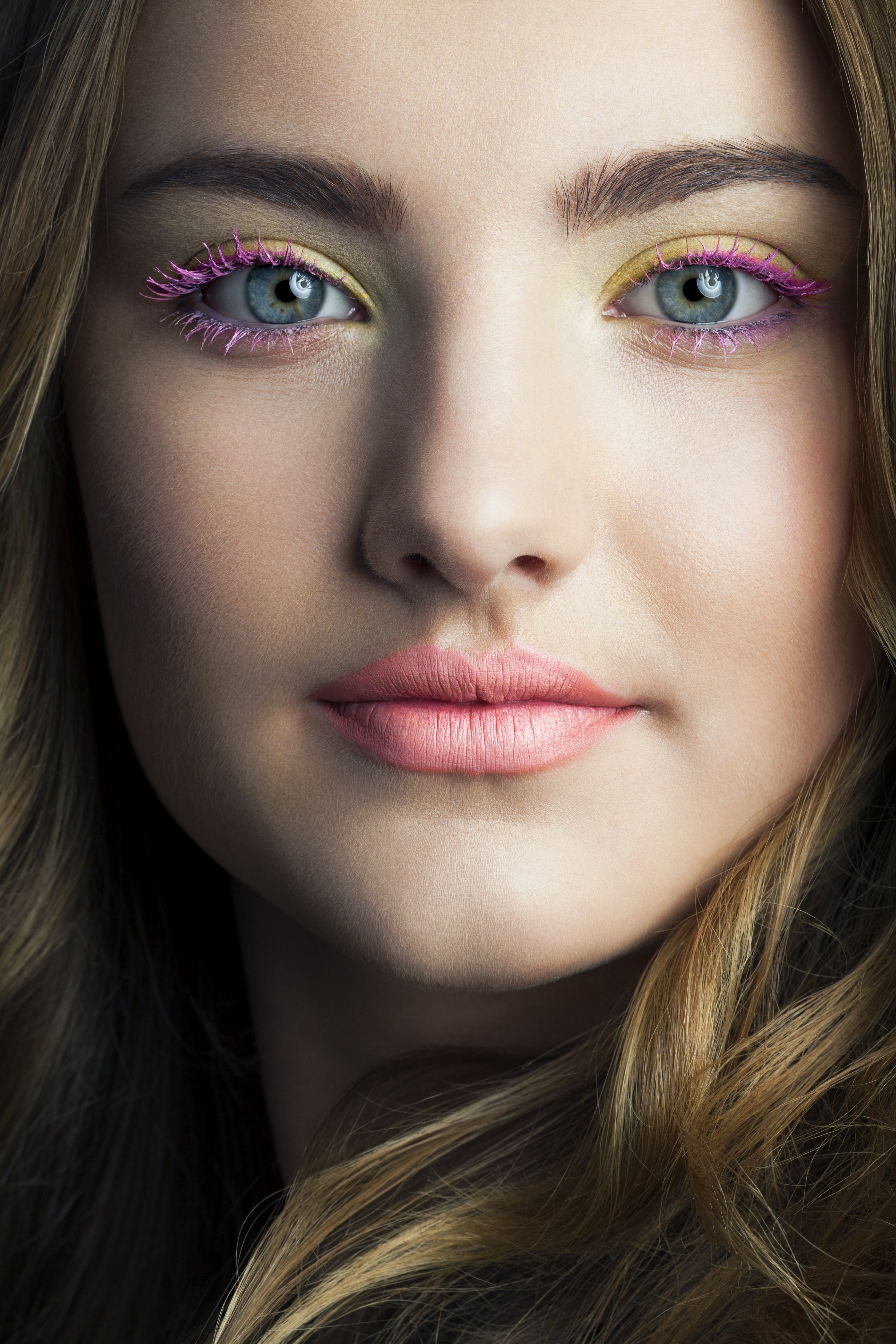 Woman with colorful eye makeup | Source: Getty Images
When integrating a kidcore look into your everyday style, the principal idea is to have fun. Your end style should feel effortless, create nostalgia, and recreate fun childhood memories.
Now that you've mastered the fundamentals of the kidcore vibe, it is up to you to fully embrace it and have fun. However, remember to take care of your skin before bed.