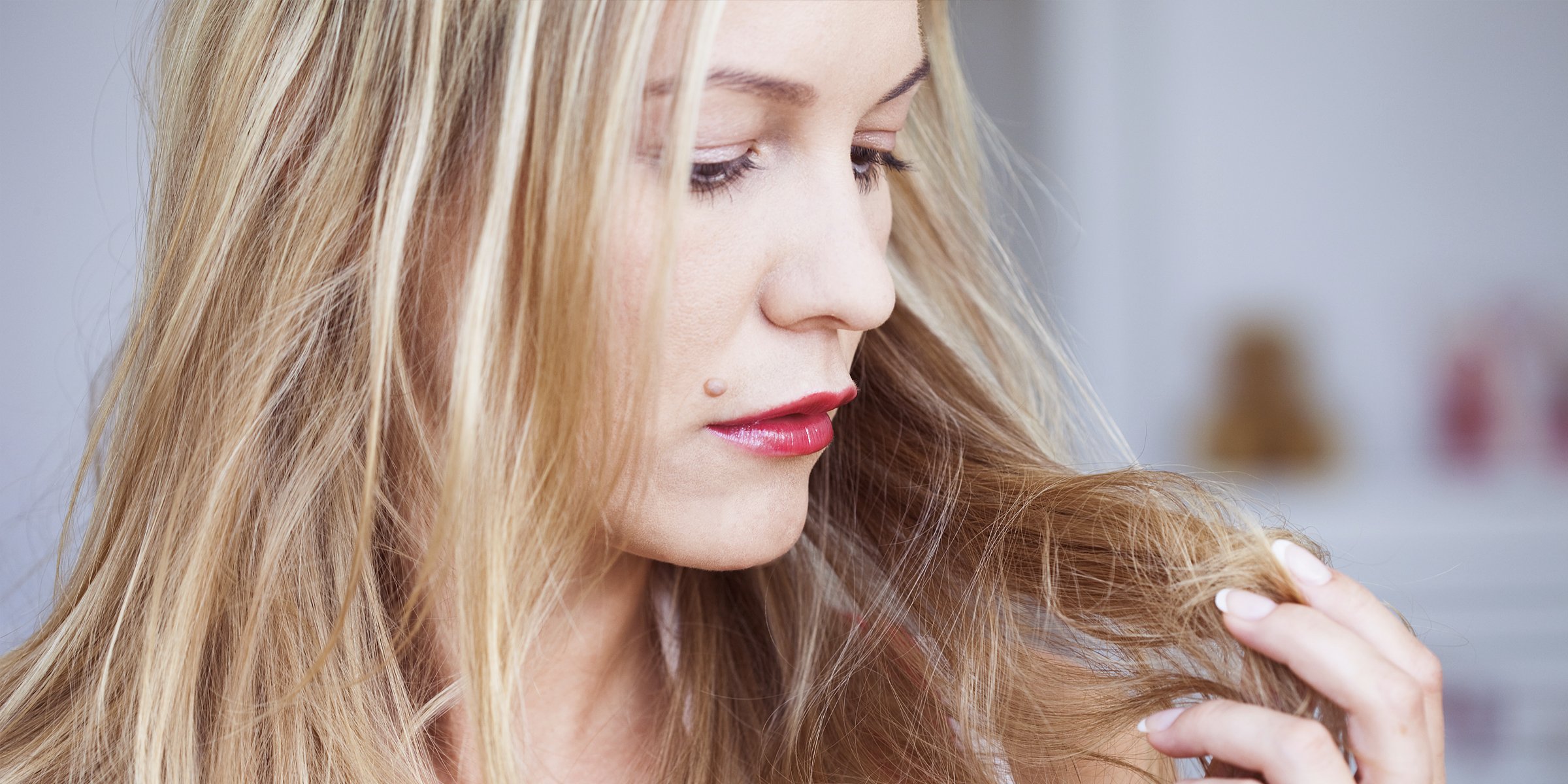 Woman inspecting the ends of her hair for mildew | Source: Getty Images
Mildew Hair Can Be Caused by Improper Care - Symptoms & Treatment Associated with the Condition

Mildew hair is a problem many people who groom their hair do not think about, but it can happen. It occurs when you do not adequately care for your hair. There are, however, measures to keep this problem from affecting your hair.
When people think of mildew, their hair is usually not on the list of places they believe they can find it, but it is a problem for people with curly, locked, and wavy hair.
Mildew is a yellow, gray, or white surface fungus that grows in moist areas. It has a musty stench and can be discovered in your home, clothes, hair, and scalp.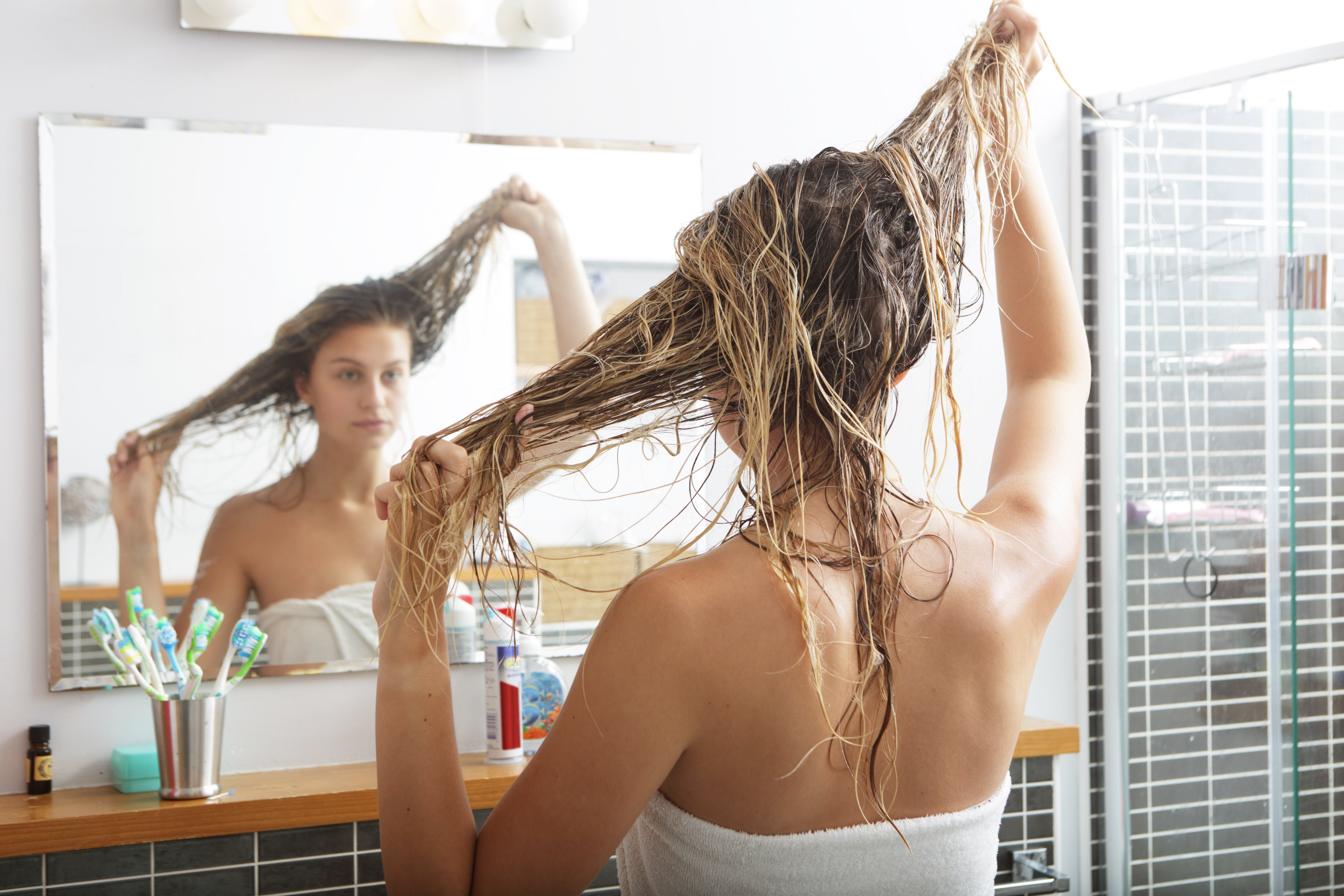 A woman standing in front of the mirror with wet hair | Source: Getty Images
This often occurs in the hair and scalp that has remained damp for long periods. It leads to moisture getting trapped in the hair, which can breed mildew. It is also a problem for people who sweat a lot on their scalps.
Mildew on your hair is discomforting and can affect the health of your hair and scalp. However, a clean scalp and hair that you dry correctly can minimize mildew growth.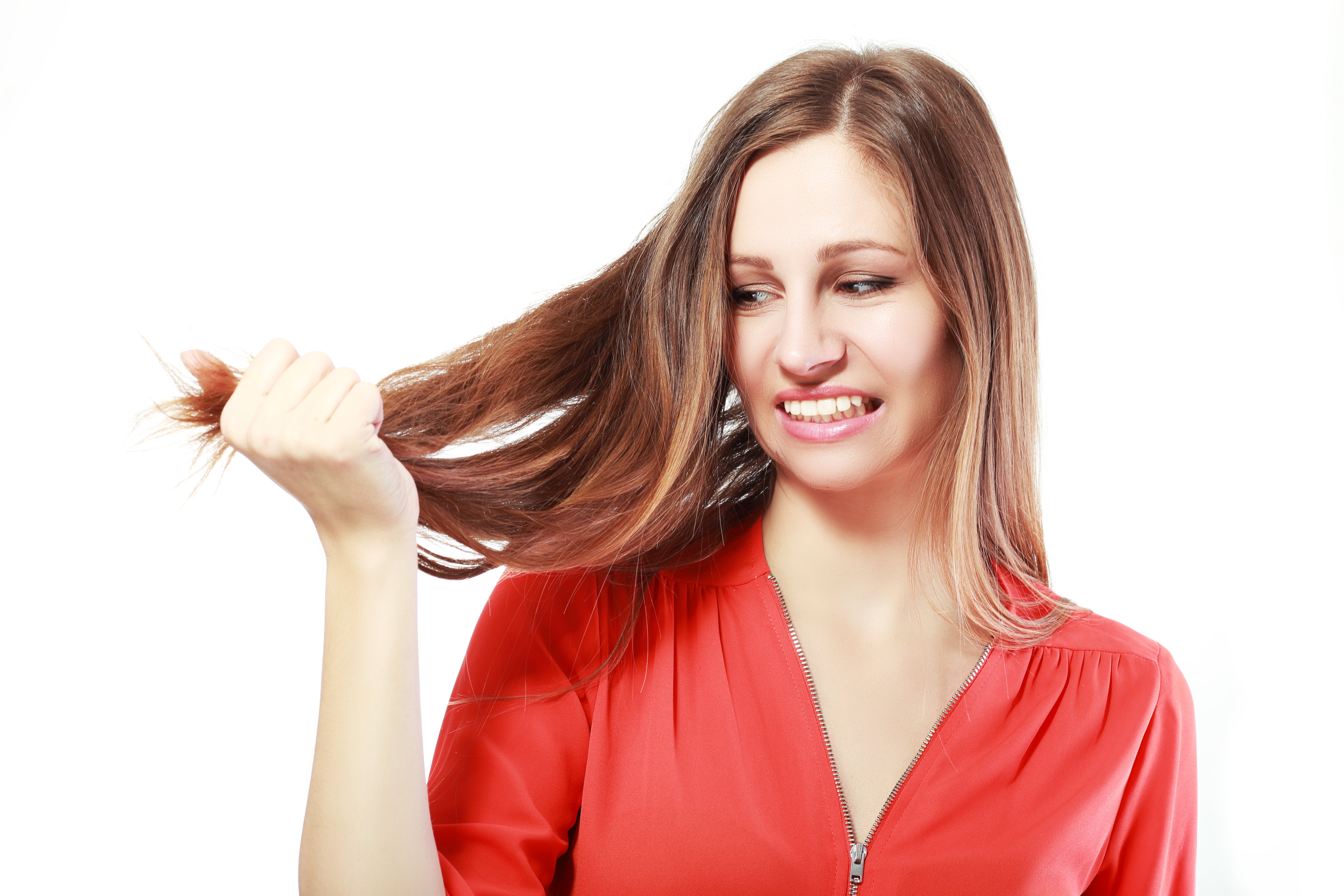 A woman unhappy with her hair | Source: Getty Images
Does Mildew Really Show Up on Your Hair?
A fungus causes mildew in hair, which differs from the mold on a home's walls. While a fungus also causes mold, it is essential to note that it cannot grow on your hair.
Another vital point to note is that mildew and mold are very different. Molds encompass all species of microscopic fungi, whereas mildew is a distinct type of fungus. In addition, molds can thrive on any organic matter, while mildew often lives in places with high moisture levels.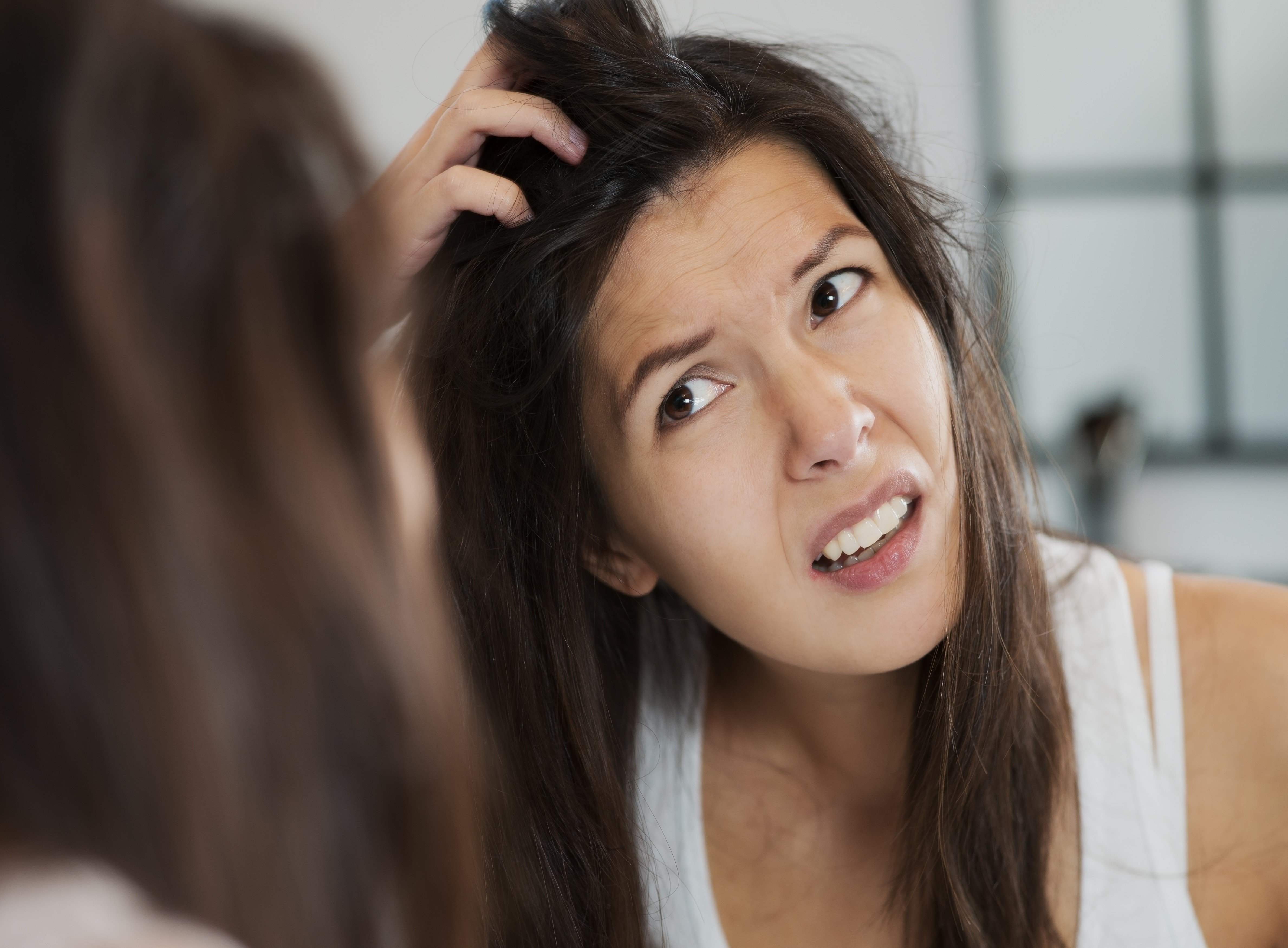 A woman inspecting her hair | Source: Getty Images
Your Hair Care Can Cause Mildew
Bad hair practices can cause mildew to start growing on your hair. One such method includes going to bed when your hair is not dry. Damp hair interacts with the bacteria in your pillow and environment, allowing mildew to thrive.
Yeast can transfer from other regions of your body to your hair if you touch your scalp too much. Furthermore, you might also get mildew if you share personal goods like towels or combs with someone infected.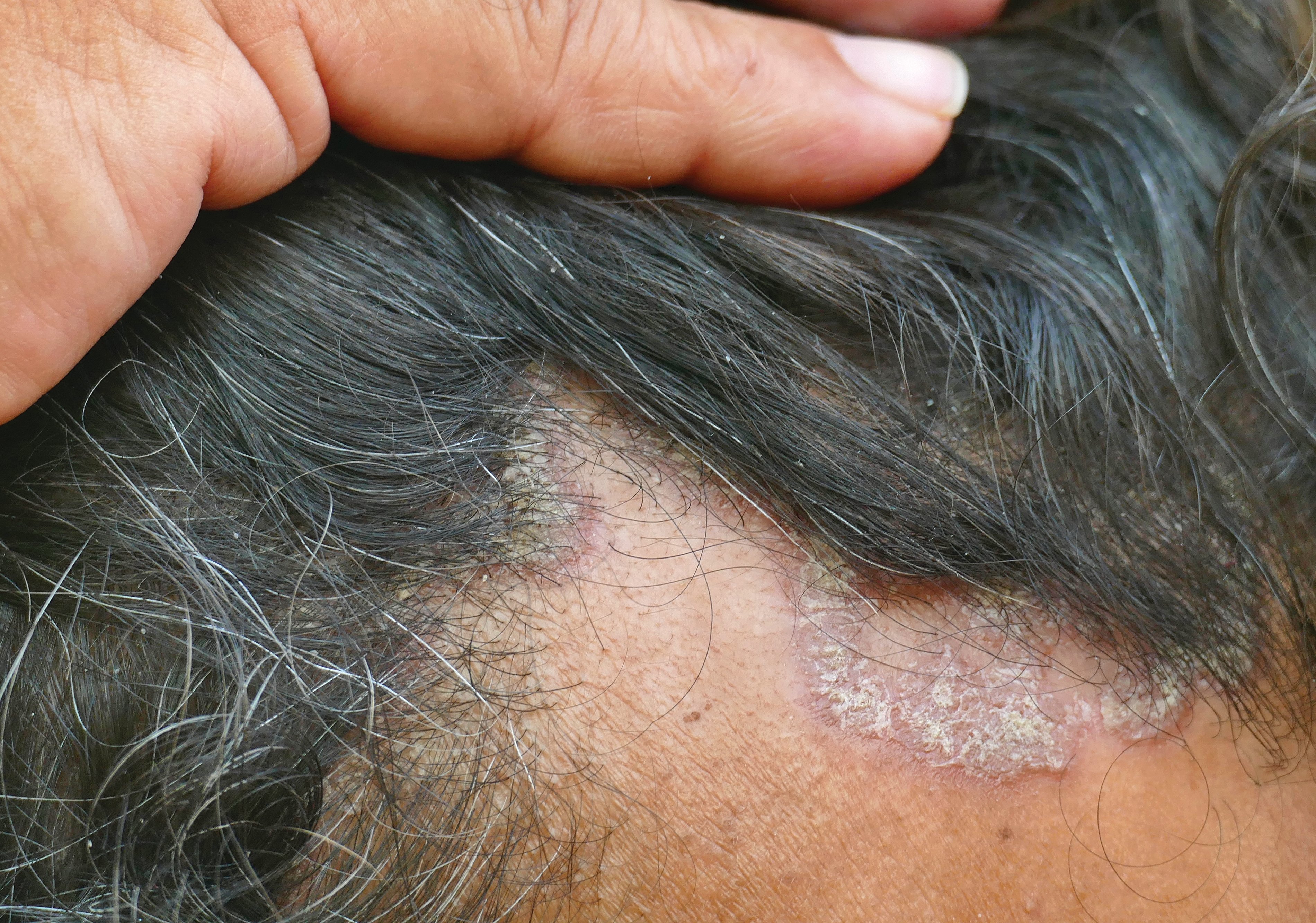 Patches on the scalp showing fungal infection | Source: Getty Images
How Do You Know If You Have Mildew Hair?
There are a few ways to know if you are suffering from a fungal infection on your scalp or hair. One of the most common symptoms is dandruff. It is a condition that causes your scalp to feel swollen or starts flaking.
It can also cause your scalp to itch and sometimes leaves scaly spots. Another fungal infection is ringworm which leaves a scaly and red patch. However, if you have thrush, you will experience purple or red rashes, cracked skin, and white flakes.
These symptoms could lead to other fungal infections like eczema, athlete's foot, and even psoriasis, which are worse for people with low immunity.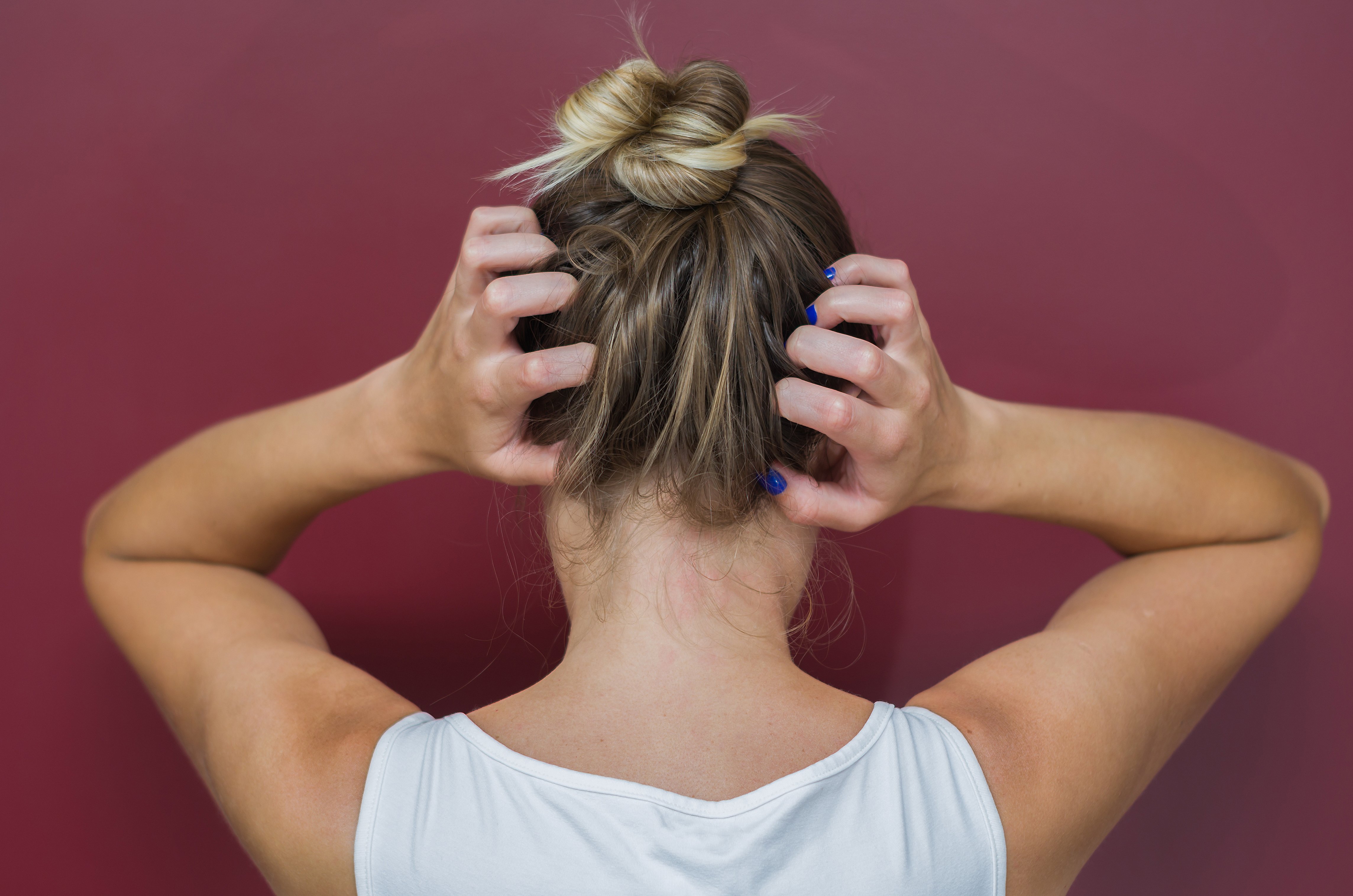 A woman with itchy scalp | Source: Getty Images
Treatment of Mildew Hair
Once you notice symptoms of fungal infection, the best thing to do would be to tackle it immediately, as it can cause discomfort and embarrass you.
Start by practicing good hygiene and keeping your hair and scalp clean and dry. Speak to a doctor or trichologist who would recommend the best antifungal products for you. If your hair smells musty, you can invest in hair perfumes.
You can also opt for alternative home treatments using apple cider vinegar, tea tree, grapefruit, lemongrass essential oils, and coconut oil. However, it is advisable to let a professional advise you on which would be best for your infections.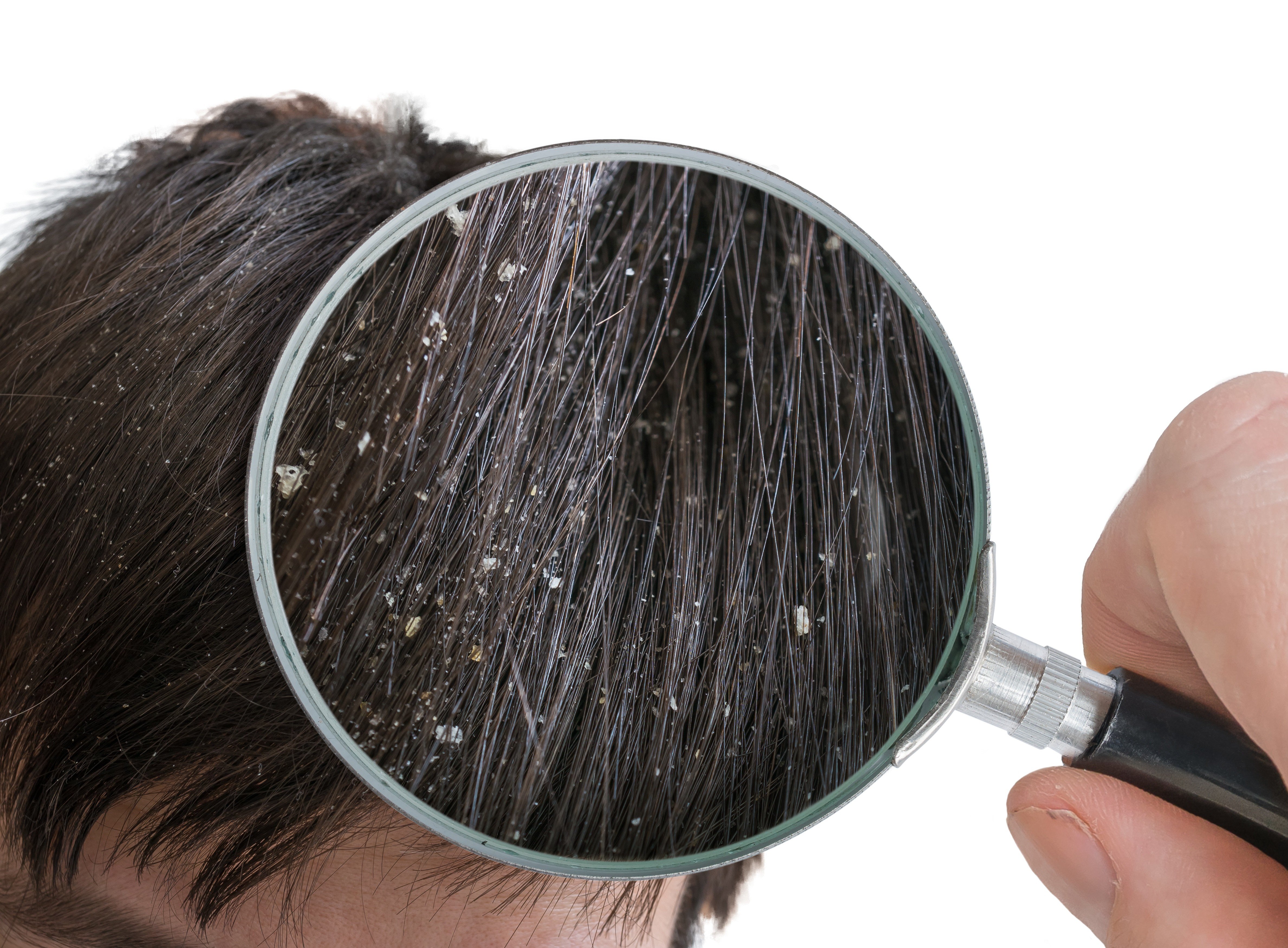 A close look at dandruff flakes in the hair | Source: Getty Images
In addition, do not share personal hygiene products, as fungal infections are highly contagious. Besides suffering from mildew hair, other types of fungi can appear on your hair and scalp.
Some of these are Trichophyton tonsurans, Malassezia, Black piedra, White piedra, and more. These can cause various types of discomfort on your scalp. It is also essential to remember always to keep your hair sleek and learn how to take care of your oily scalp.
The information in this article is not intended or implied to be a substitute for professional medical advice, diagnosis or treatment. All content, including text, and images contained on WomanlyLive.com, or available through WomanlyLive.com is for general information purposes only. WomanlyLive.com does not take responsibility for any action taken as a result of reading this article. Before undertaking any course of treatment please consult with your healthcare provider.