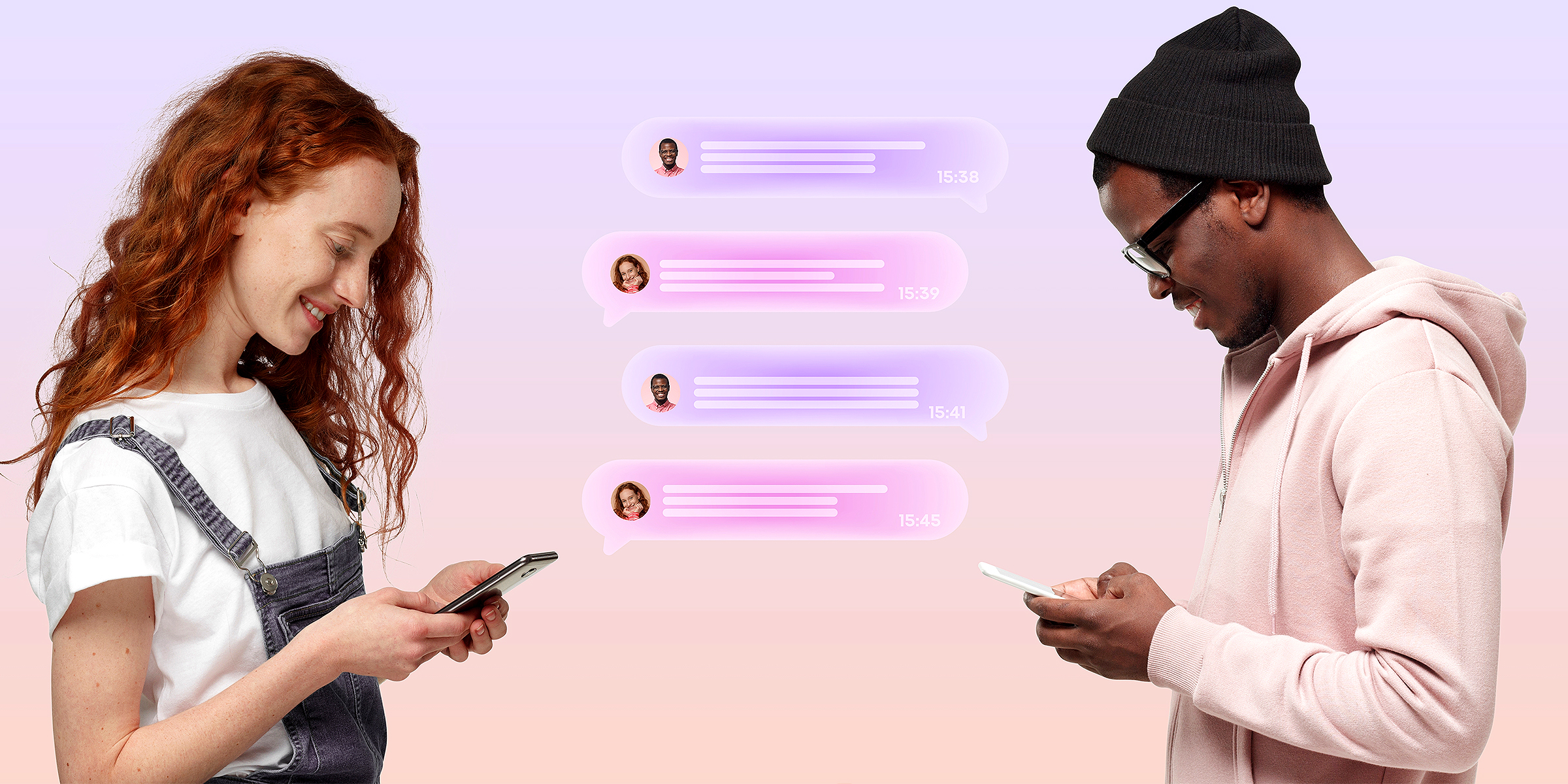 Two young people chat on their phones, separated by speech bubbles. | Source: Getty Images
Navigating the Talking Phase and Signs It Is Going Well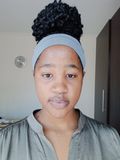 Navigating the talking phase can be as confusing and daunting. It's an early and ambiguous part of a relationship that can reveal a lot about a potential partner. If one pays attention, it can unravel a path that leads to blissful fulfillment and apprehensive uncertainty.
The millennial term for the talking phase in a romantic relationship was "casual dating." However, it only partially encompassed how this phase is typically navigated. Casual dating implies there is already some degree of commitment.
Conversely, during the talking phase or the "pre-dating trial period," potential romantic partners determine if they want to commit to one another. Some say the talking phase has been around since courting became a practice.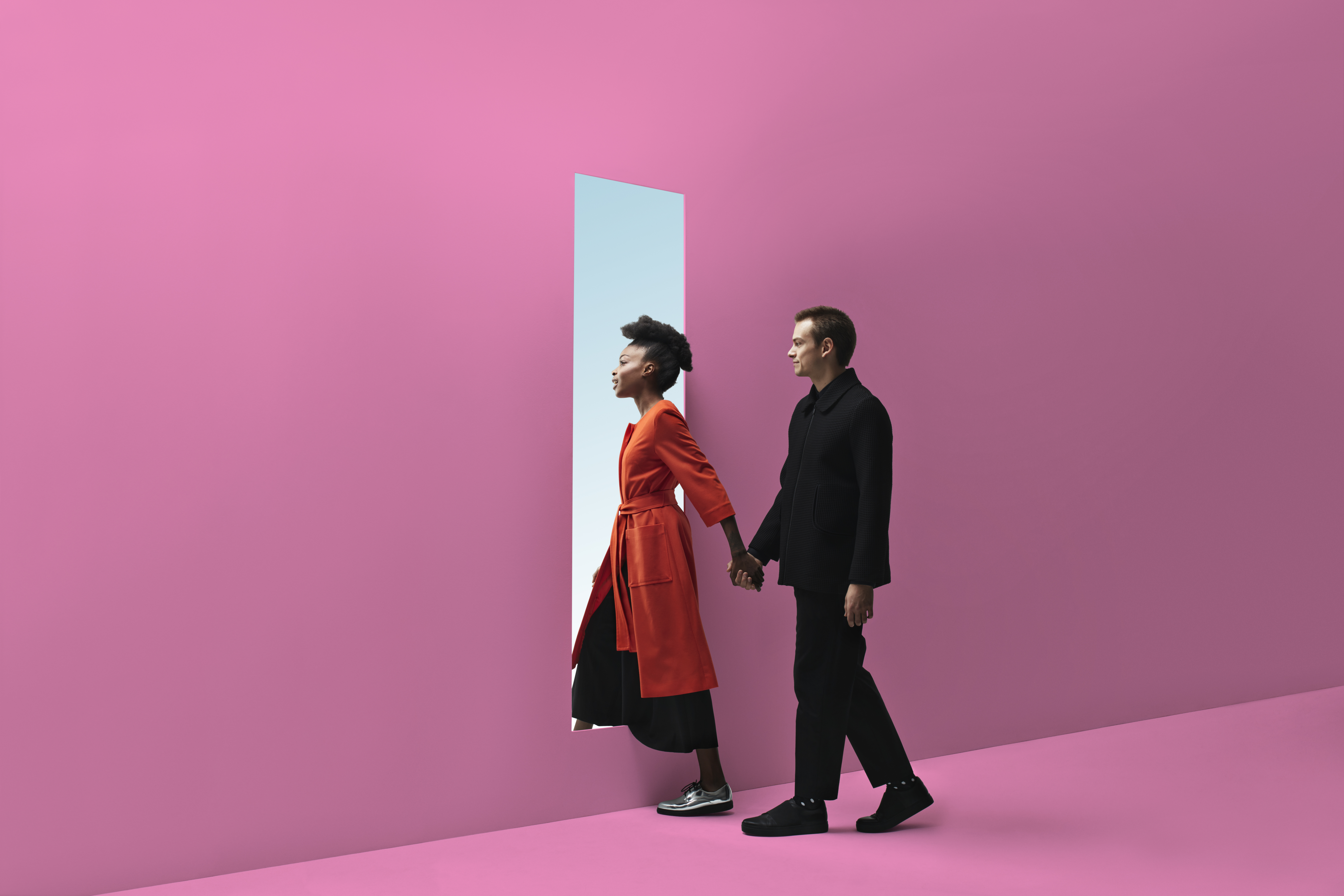 An abstract photo of a couple walking through a portal | Source: Getty Images
Other people compare the talking stage to a high school crush, with the romantic interests feeling a spark between each other yet leaving their declarations of love for the end of the talking stage.
Additionally, others go as far as sexual intimacy and engage in other forms of affection typically reserved for exclusive romantic relationships. However it begins, the talking stage can be months-long, and its outcome can be exciting or heartbreaking.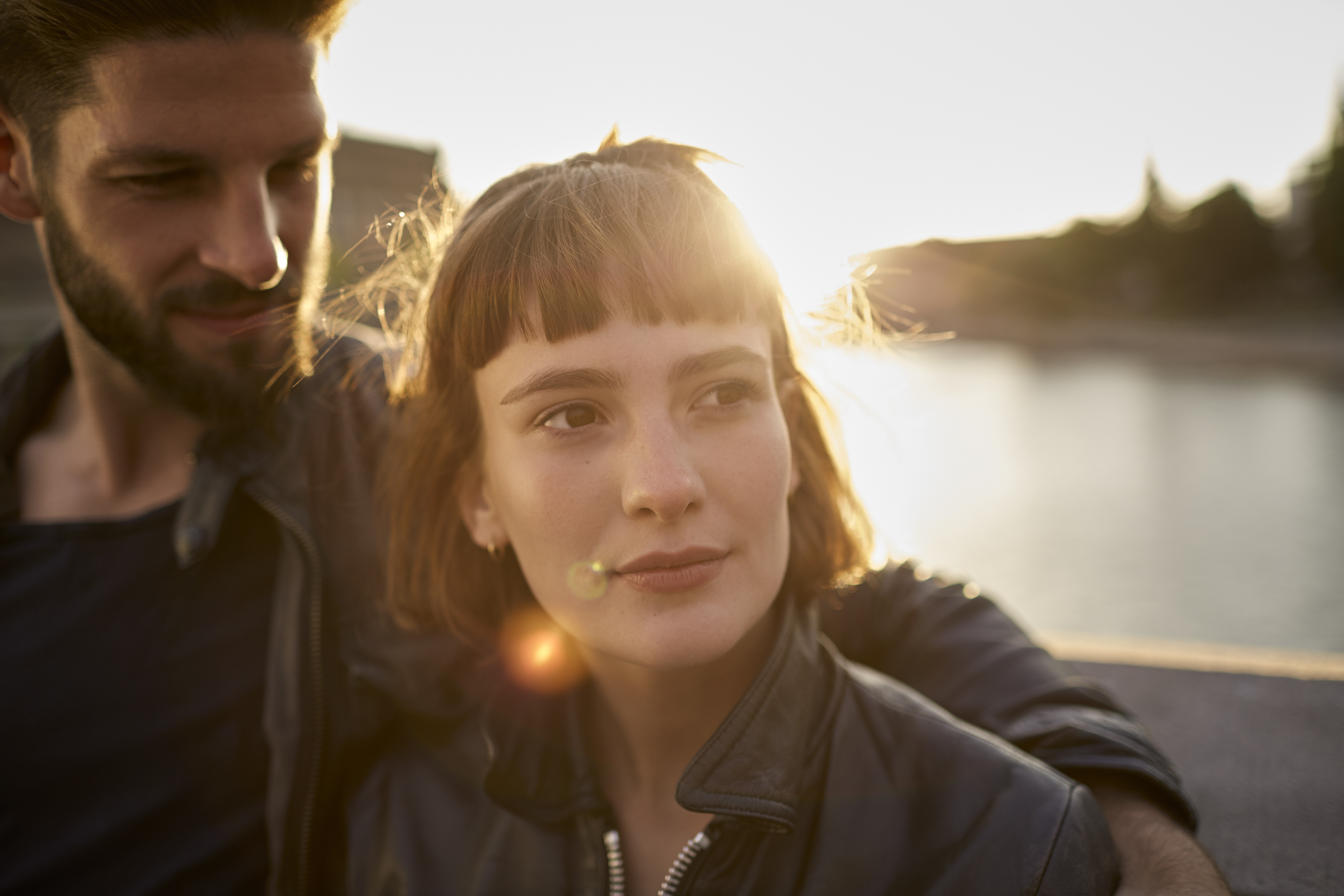 A young couple enjoying a boat ride | Source: Getty Images
What Happens During the Talking Phase?
Whether the romantic interest has been verbally expressed, the talking phase is the early and undefined part of the relationship where two people can feel they are more than friends and want to get to know each other more.
It occurs before the potential partners commit to a relationship, testing whether they are compatible regarding personal values, morals, and plans. Part of what makes it so daunting is its potential to go any direction, but there are signs to look for to see if it's leading where one desires.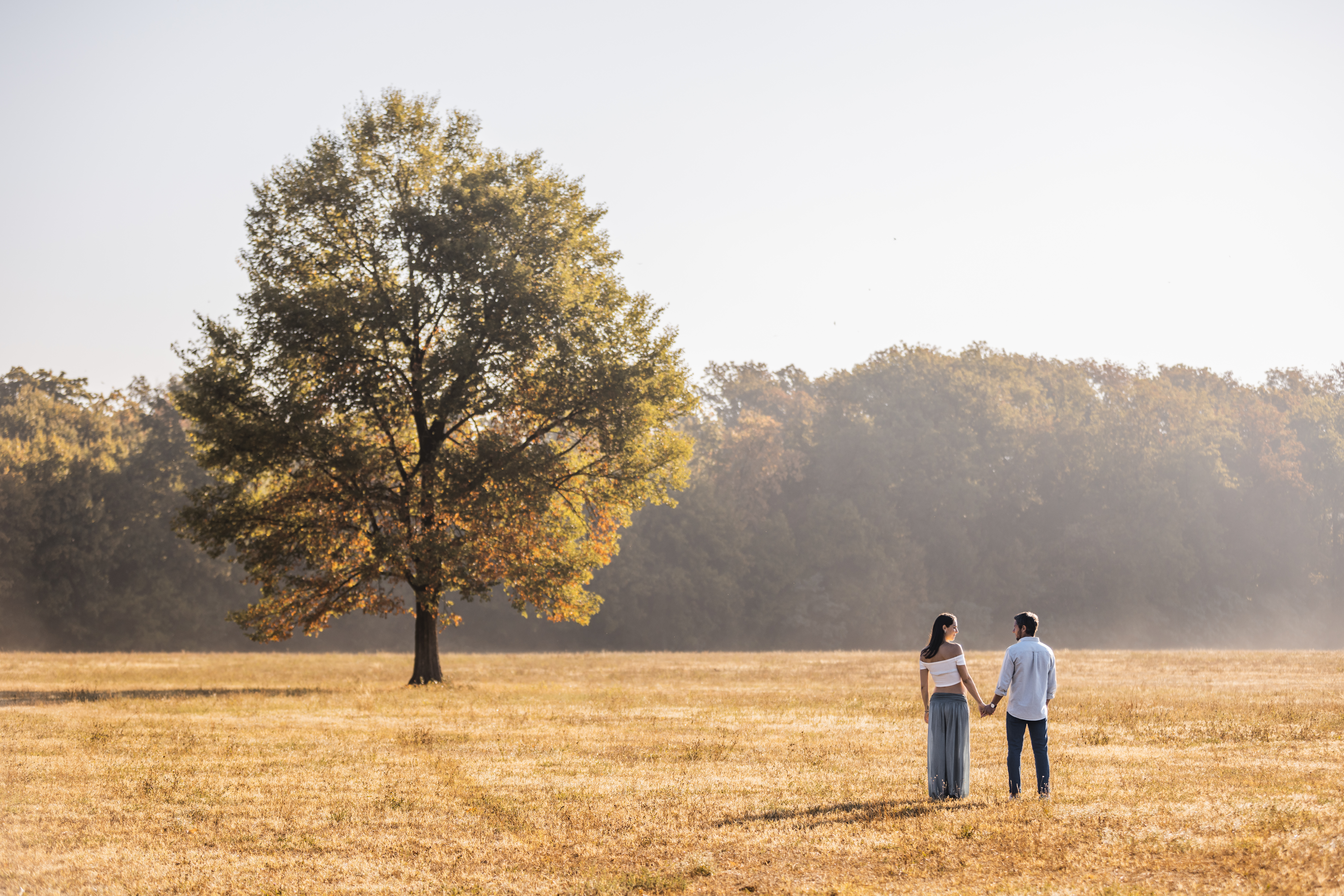 A rearview photo of a couple in nature | Source: Getty Images
The Talking Stage: When It's Going Well and How to Make It More Fruitful
For a talking stage to be fruitful, being intentional about exploring compatibility with one another is essential. Express expectations and establish boundaries accordingly, but keep in mind and accept that it may not become the romantic relationship you desire.
Potential partners will reciprocate each other's efforts if things are going well. In addition to regular contact and flirting, the two will make and commit to plans to spend quality time together. Their connection will flow naturally, without pressure, allowing room for transparency and honesty.
They'll be comfortable talking about serious topics and trust each other with private matters; they might develop inside jokes and feel their bond deepening. It will become unquestionable that they're making room for one another in each other's lives.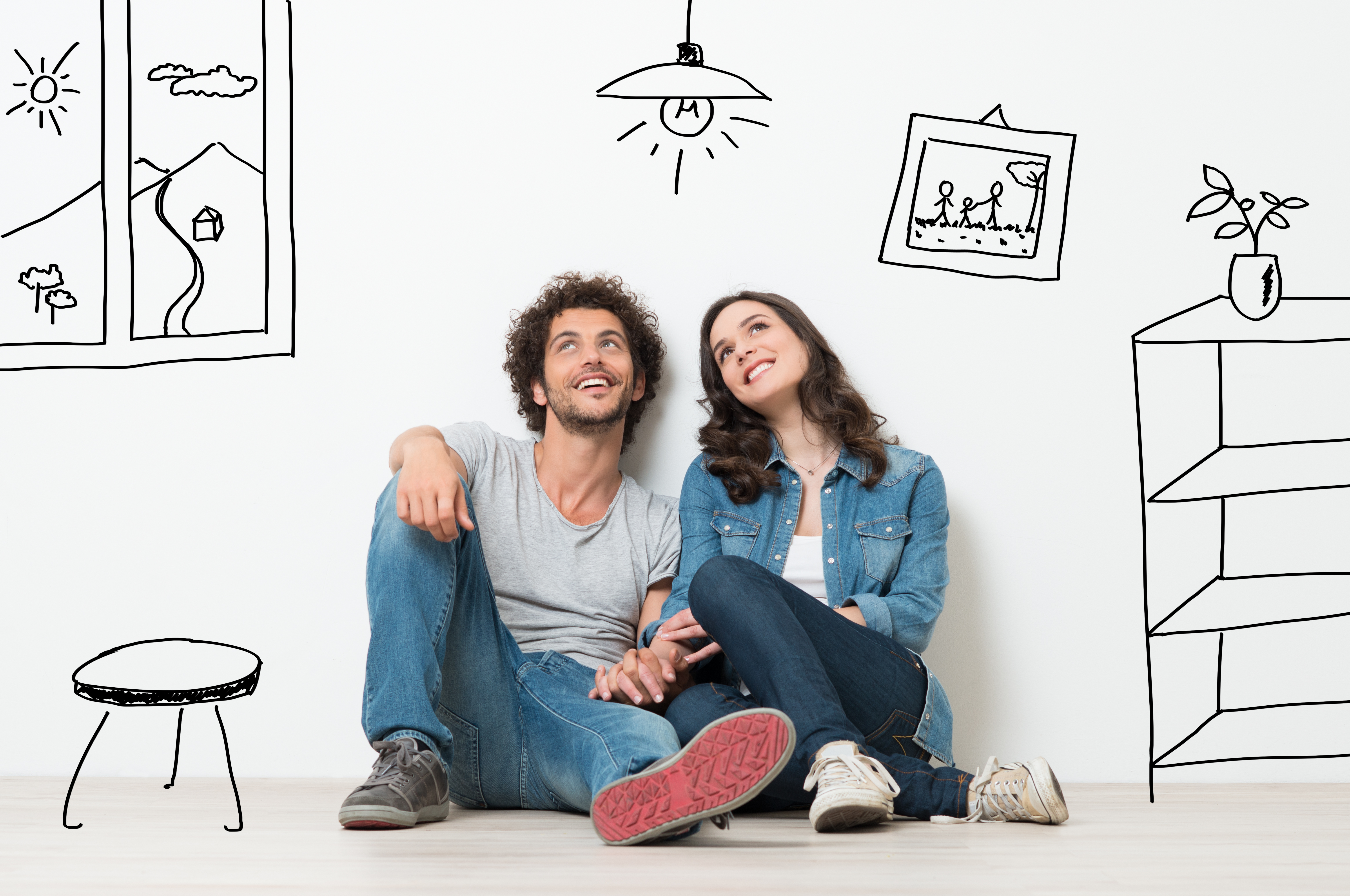 A young couple photographed in against a black-and-white animated background | Source: Getty Images
When To Get Out of a Talking Phase
The talking phase often lasts for months, and contrary to its accepted definition, stating where you want it to lead (long or short-term romance?) helps establish clear expectations from the start.
However, it may be time to end if it is plagued by uncertainty or feels unnecessarily drawn out. If your potential partner has shown or expressed interest in a relationship but is reluctant to commit to one, believe them. Believe that you won't get what you want, and try to find someone else.