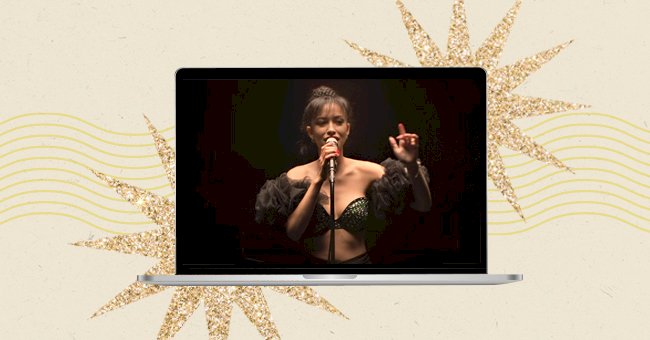 New On Netfix This May
There are many new movies and seasons to some of our much-loved series hitting the small screens in May. There are also a few things leaving Netflix.
The earlier phases of the lockdown were characterized by hours of Netflix streaming. While many of us may now feel overwhelmed or sometimes even bored of what's to offer, Netflix has decided to shake things up a little in May.
The streaming platform plans to release a truckload of new movies and series on the streaming platform come May 2021. There are some fan favorites to hop on to. Here are some of the May movies and series to expect:
'Master of None' Season 3
Aziz Ansari's "Master of None" comes back for a third season following a four-year hiatus in which the cowriter of the show was involved in allegations of sexual misconduct.
'Selena: The Series: Part 2'
"Selena: The Series: Part 2" is set to drop on the platform on May 4. The second and final part of Selena Quintanilla's biopic series arrives almost on the day of what would have been her 50th birthday.
'Notting Hill'
On May 1, Netflix welcomes an oldie but a goodie with an old-time fan-favorite film. Just one of a handful Netflix is bringing to subscribers.
'The Woman in the Window'
May 14 will see the long-awaited psychological thriller about an agoraphobic woman who witnesses a potential killing. Consequently, her mind starts to play tricks on her. The release features Amy Adams, Julianne Moore, Gary Oldman, and more notable names.
'Back to the Future' Trilogy
All three of the classic time-traveling film series ("Back to the Future" (1985), "Back to the Future Part I "I (1989), and "Back to the Future Part III" (1990)) will be available to stream on Netflix.
'The Pelican Brief'
With yet another classic must-see, "The Pelican Brief" will is also headed to the streaming giant. It's set to be available from May 1.
'Oxygen'
On May 12, Netflix introduces an intensely claustrophobic sci-fi thriller by Alexandre Aja. It follows a woman who awakens in a futuristic cryogenic chamber, only the presence of a voice in her ears to escape hopefully.
"Castlevania" Season 4
Anime fans might be pleased to hear that a popular favorite is returning with its fourth season. The show with its cult following will be streamable from May 13.
'Jupiter's Legacy'
Based on the high-profile comic book, it looks to reexamine "the place of costumed heroes in popular culture." The Netflix original comes out May 7.