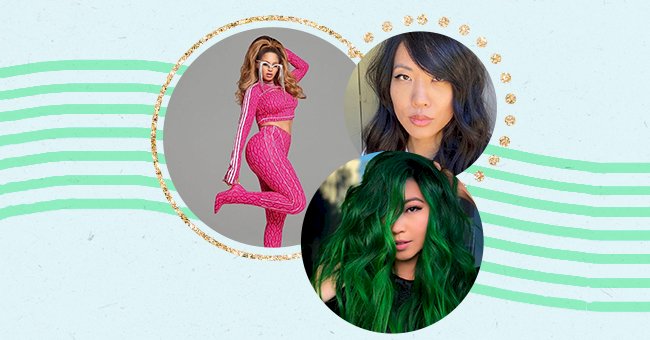 Our Pick: 10 Hair Stylists To Follow On Instagram
Social media is quite often the first place to go to get inspiration for your next hairdo. Even if you're not hairstyle shopping, hair enthusiasts might enjoy what these hairstylists have to share.
For enthusiasts, scrolling through hairstyles and tips on Insatgram is an ideal passtime. From seeing how to achieve the perfect blonde, or how to treat your scalp, Insta has it all.
Whether you're on the lookout for inspiration for your new 'do, or you want to see celebrity hairstylists dishing out how they achieved the look on some of the who's who, here are, ten hairstylists, to follow on Instagram:
Neal Farinah
Neal Farinah has years of experience styling the heads of notable names of black celebrities. Farinah was also responsible for some of Beyoncè's most iconic from her visual splendor, "Black is King," along with many other Bey's looks.
Cherin Choi
Follow MizzChoi to find simple ways to elevate blonde and brunette hair colors and add some subtle flair and style to the look.
Aura Friedman
See what one of New York's most highly sought-after hair colorists is getting up to. Friedman has been in the business for over two decades, creating some of the trendiest looks.
Nikki Lee
Catch the 411 on some of Hollywood's hottest celebrities' new hairdo's including the occasional breakdown on how they achieved the look from the horse's mouth, so to speak.
Kim Kimble
Kim Kimble has a long list of stylish celebrity clients like Zendaya and Nicki Minaj. Most notably, Kimble was responsible for the unforgettable hair looks from Beyonce's album 'Lemonade."
Justin Anderson
Justin Anderson is quite simply the blonde whisperer, and with many celebrities opting to go for the light golden hue, blonde is the color to look out for this year.
Vernon François
Vernon François is committed to educating and promoting healthy hair care for textured hair types. François is also the founder of the self-titled hair care brand formulated for textured and curly hair.
Ted Gibson
Thuso Mbedu, Lupita Nyong'o, Anne Hathaway, and Angelina Jolie. Those are just some of the names on a long list of celebrities who have had Ted Gibson style their hair for events and covers.
Guy Tang
Guy Tang is a hair color guru! The Hollywood celebrity stylist goes big and bold on hair color, and Tang also has a hair styling brand called "My Identity."
Josie Vilay
Josie Villay loves to play with icy gray hues. However, that's not all you'll see on their Instagram. The award-winning Canadian stylist showcases more colorful transformations.