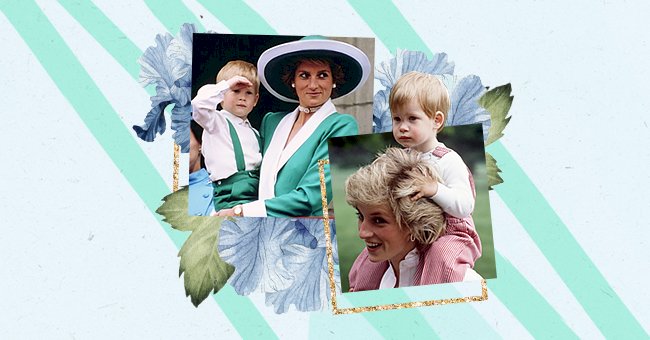 Our Pick: 10 Of The Sweetest Photos Of Princess Diana & Prince Harry
While Princess Diana may have died when Prince Harry was only twelve years old, they shared a bond that's apparent in these pictures of them together.
Though it is true that the events shown in Netflix's hit series "The Crown" are dramatized, one thing the show tries to capture was Diana's fierce love for her children.
Before her fatal car accident in 1997, the Princess made efforts to stay close to her sons and give them a "normal" childhood. Many years later, her sons are all grown up, but they continue to honor their mother's legacy through charity. Here are some images that show the sweet bond between the people's Princess and her youngest son.
Diana Carrying Harry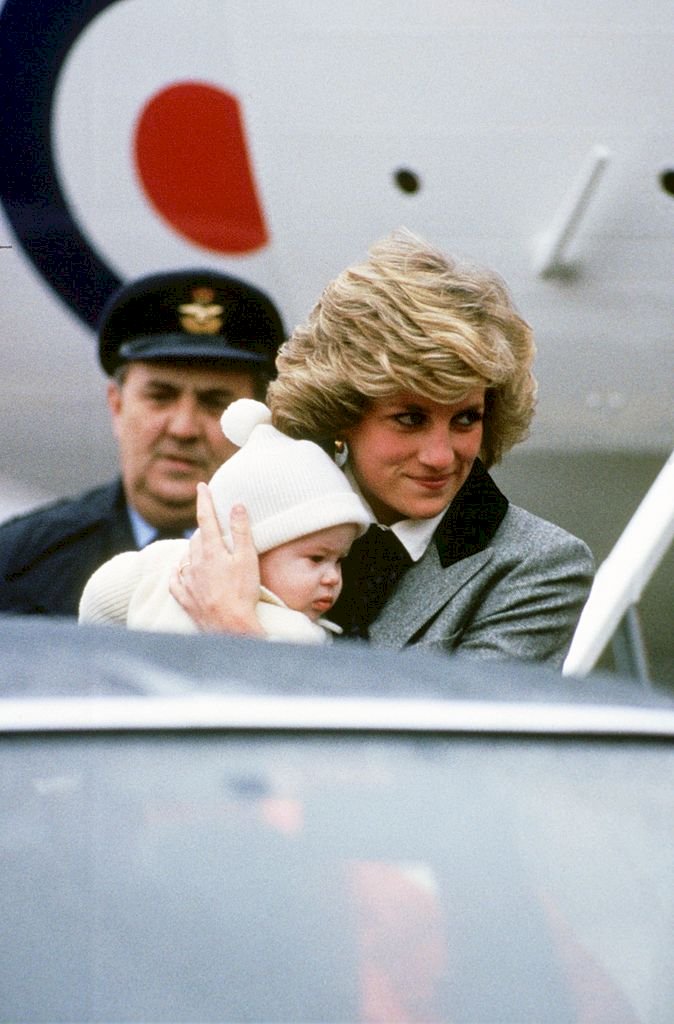 Getty Images
The children went on royal tours from a young age. Here, the Princess of Wales carrying a young prince Harry off a flight at Aberdeen Airport.
Hanging Out At Highgrove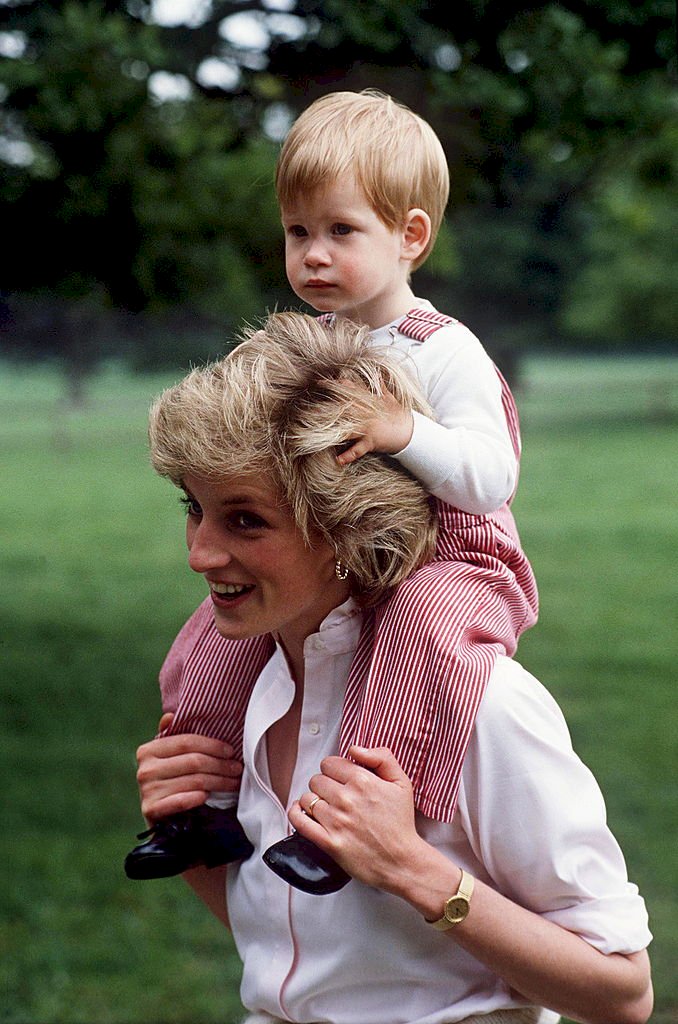 Getty Images
In the ITV documentary, Harry revealed that Diana was often fun and playful. In this image, lady Di carries Harry atop her shoulders in an adorable photograph of the two taken at Highgrove.
A Sweet Embrace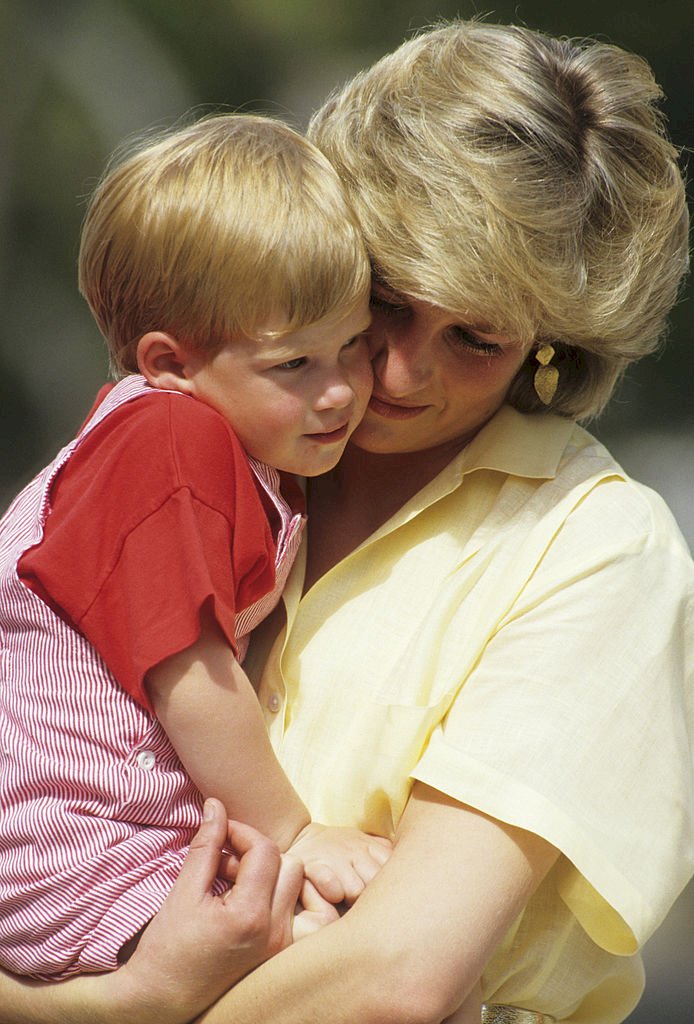 Getty Images
The Princess and a nearly three-year-old Prince shared a hug on a family vacation in Majorca, Spain, on August 10, 1987.
Mommy And Me Outfits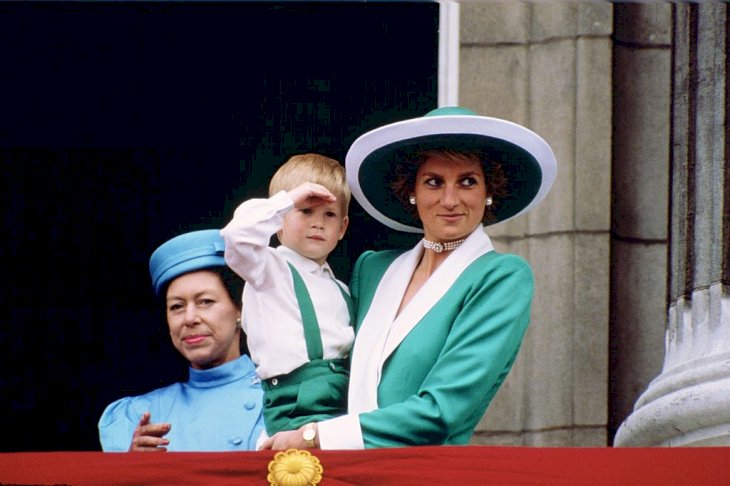 Getty Images
Diana cradling a young Harry in her arms, they watch Trooping the Colour from Buckingham Palace's balcony. Princess Margaret is standing behind them.
Play Time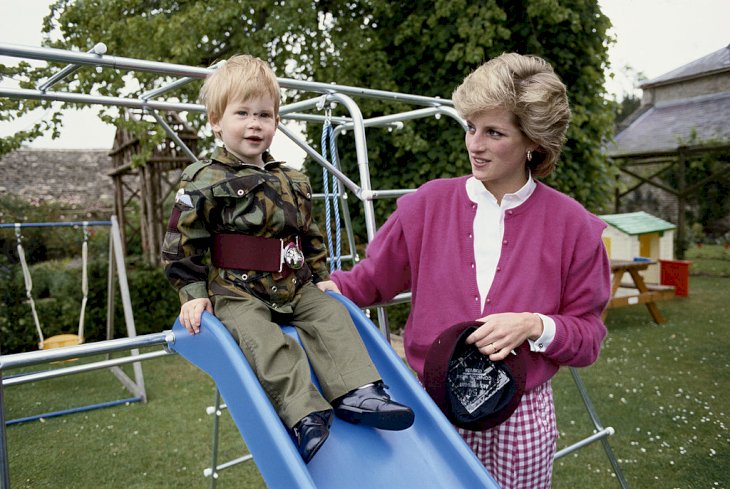 Getty Images
"I think she lived a lot of her life, especially in private, through us, and I think that childish fun element really came out when she was spending time with us."

Harry once said of his mother.
Diana And Harry Going Down A Slide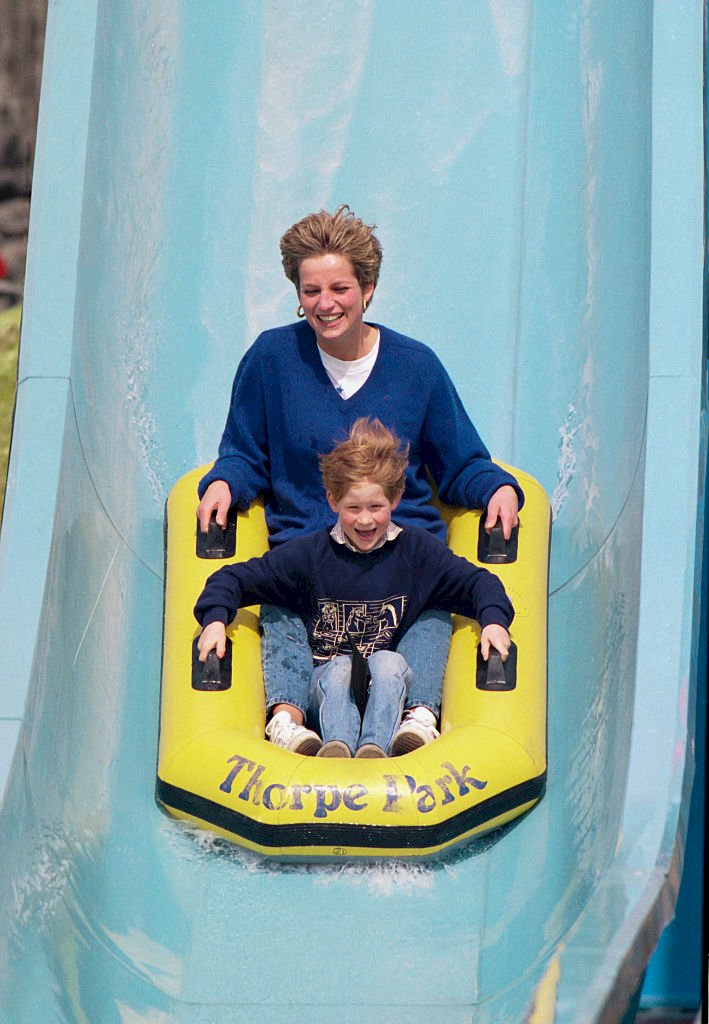 Getty Images
Though her life as a royal was busy, she liked to make time to spend with her children. Here Diana and Harry are captured on the Depth Charge ride at Thorpe Park, Theme Park, in April 1992.
Diana And Harry Walking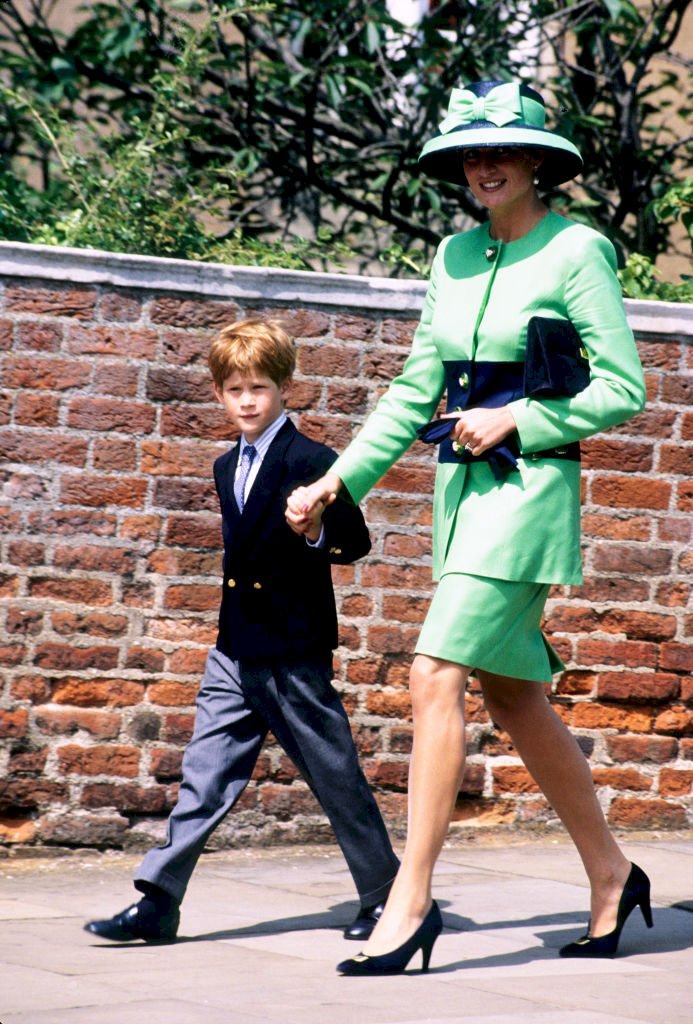 Getty Images
Diana and Harry hand in hand as they stylishly make their way to St George's Chapel for Lady Helen Windsor's wedding ceremony to Tim Taylor in July 1992 in Windsor.
Diana And Her Two Sons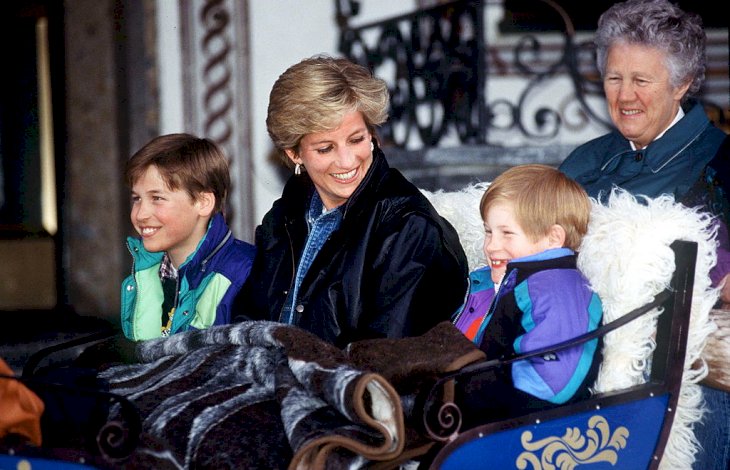 Getty Images
Diana With the two princes William and Harry all cozied up in a blanket on a carriage in Lech, Austria. Behind them is their nanny Olga Powell.
Diana And Harry Having A Chat
Getty Images
Harry is having a conversation with his fashionably dressed mother. Diana's suit was designed by Tomasz Starzewsk, which she paired with elegant pearls.
Diana And Harry At Hyde Park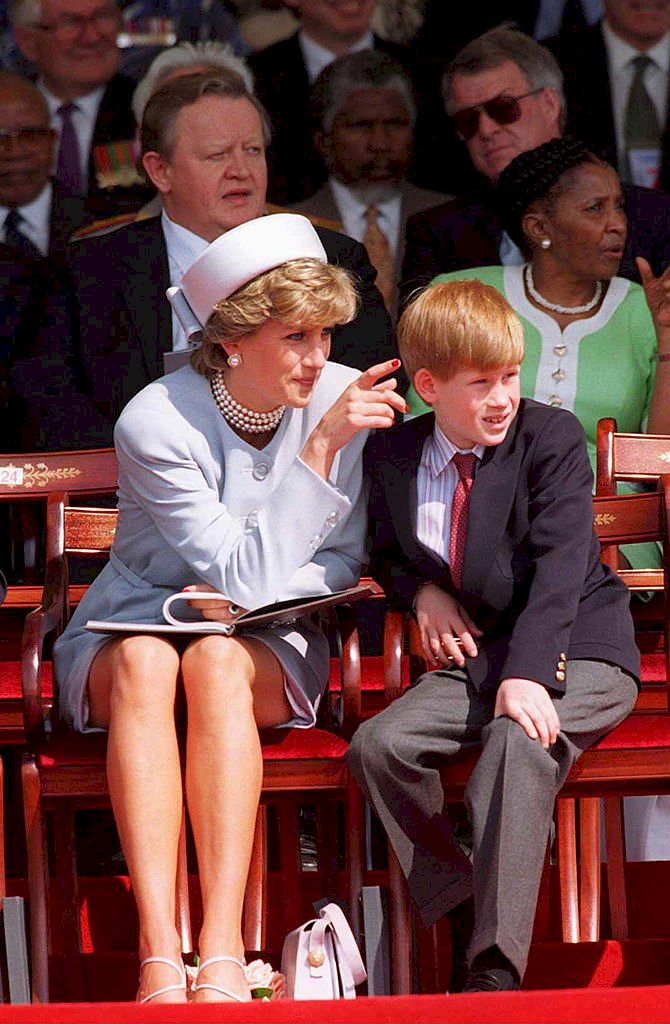 Getty Images
The mother and son duo with a crowd of people seated behind them as they look on. Both of them in their Sunday bests at Hyde Park.