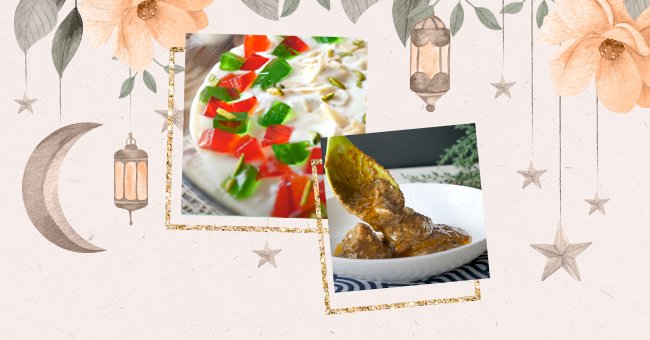 Our Pick: 5 Pakistani Dishes To Try On Eid-Al-Fitr
Eid-Al-Fitr is a special time to feast upon the most delightful recipes. To keep your food cravings satisfied, we have curated a list of the most authentic Pakistani dishes you can try at home.
The Muslim community worldwide celebrates Sugar Feast (also known as chhotti or small Eid in Pakistan) after Ramadan. The festival lasts for three days, during which people don gorgeous outfits, spend quality time with their families, and prepare delicious recipes.
In Pakistan, Eid-Al-Fitr is observed with sheer enthusiasm and spiritual zeal, with people turning to their kitchens to create the most delicious wonders. If you want to take a flavorful ride of spicy, saucy, and sweet food options, here are the best Pakistani dishes worth adding to your Eid menu.
Chicken Korma
Chicken is considered a staple in Pakistani cuisine. This saucy, traditional recipe is prepared by braising chicken pieces in a mixture of yogurt, ginger, garlic, and other spices. The chicken is cooked on low heat for a good 20-25 minutes until it becomes tender.
A mix of nuts like cashew nuts and almonds is blended and added to further enhance the flavor. Fried onions are placed on top of the cooked chicken, and it's served alongside naan, a circular flatbread prepared from wheat and flour.
Biryani
Pakistanis are obsessed with rice, and it's a part of nearly all festivities, from religious events to weddings and other formal occasions. While several Biryani recipes are available, the most popular one is "teh waali" or layered Biryani.
Rice is boiled separately by adding salt, vinegar or lemon, and butter. Chicken pieces are cooked in a mixture of fresh yogurt and spices. Once tender, this saucy mixture is placed in between layers of rice. Yellow or orange food color is mixed in water and added on top of the rice, and they are garnished with fried onions.
Lab-E-Shireen
Lab-e-Shireen is a creamy, colorful dessert ideal for festive occasions. Fruit cocktail and cham cham are strained thoroughly. In a separate pot, take milk and sugar and bring them to boiling point. Dissolve custard powder in some milk, add to the pot containing milk and wish until the mixture thickens.
Then add cream, ice cream scoops, and almonds and fold them with a spatula. Boil colored vermicelli separately and add to this mixture, followed by banana slices, fruit cocktail, and cham cham. Lastly, add red and green jelly and mix. Serve by adding layers of the jelly and the milk mix, and garnish with almonds and pistachios.
Shahi Tukray
Shahi Tukray is another delightful Eid sweet. Take milk in a pot, add sugar, cardamom powder, and saffron strands, and cook until it thickens. Then add cream and set this thickened milk (rabri) aside.
Prepare sugar syrup in a separate pot by adding sugar, cardamom powder, and rose water and cooking until it thickens. Fry or toast bread slices until golden brown. Dip the slices in sugar syrup and place them in a serving tray. Pour rabri on top of them, and garnish with nuts.
Sheer Khurma
Sheer Khurma is an amalgamation of milk, vermicelli, and nuts. Prepare sheer khurma mix by crushing uncooked vermicelli and roasting them in ghee for a while. Let them cool, and add castor sugar, milk powder, and crushed almonds to them. Then add sliced dry dates, pistachios, raisins, and cardamom powder.
Mix thoroughly and store the sheer khurma mix in an airtight container. Place the mixture in a cool, dry place and use it for a month. Boil full cream milk and add the sheer khurma mix to it. Cook on low flame until thick, chill, and serve with garnished nuts on top.