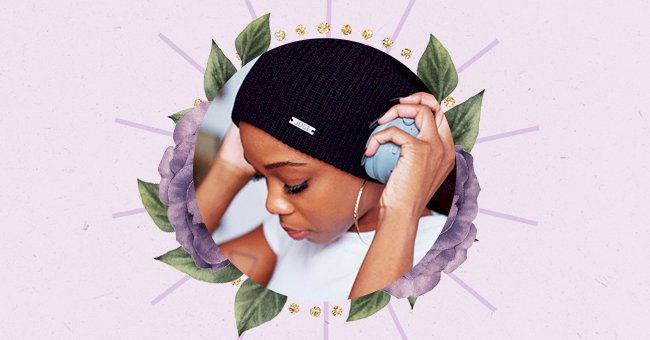 Our Pick: The 10 Best Sad Songs To Get You In The Feels
There's something oddly satisfying about listening to a sad song whenever the going gets super hard, and you can't seem to figure a way out. For the days when all you want to do is sit quietly with your feelings, here are the ten best sad tracks to keep you company on your emotional rollercoaster ride.
Anyone who thought that the start of a new year would mean the end of the pandemic, well, here's to us being proven wrong together. And while we've all been furious and fearful of everything that's been going around, sadness is a common after-feeling bound to follow.
While it's good to take refuge in your support system, there are times when being left alone with relatable music is the only therapy we need. So to save your time searching online and rummaging through Spotify and YouTube search lists, we've rounded up the best sad tunes for your crying heart.
1.When We Were Young - Adele
The 32-year-old English musician transformed the music industry with her soulful voice and moving lyrics. She can rightly be called the pioneers of the sad songs category, and you'd know why after hearing this sob-worthy track.
2.Be Alright - Dean Lewis
Take it from the Australian singer and songwriter Dean Lewis - holding on to someone who wants nothing to do with you is not worth it. And even though it will terribly hurt for a while (a long while), eventually, it'll be alright.
3.Someone You Loved - Lewis Capaldi
This 24-year-old Scottish singer-songwriter sings like he's had his heart shattered into a million pieces. The depth and pain in his voice are so evident and relatable that you won't be able to hold back your tears.
"Now the day bleeds into nightfall, and you're not here to get me through it all. I let my guard down, and then you pulled the rug. I was getting kinda used to being someone you loved."
4.The Scientist - Coldplay
Can we please just go back to the start after feeling every single emotion possible? Coldplay songs have always had a bonafide status in the sad music department, and nothing will ever change that.
5.Say Something - A Great Big World Feat Christina Aguilera
We are familiar with song duets and artists collaborations being fun, but who are these people, and why are they making us feel super gloomy? From the music to that giant piano and Aguilera setting goals in the harmonizing arena, it's too much for us to take!
6.I'll Never Love Again - Lady Gaga
Oh, Lady Gaga, thank you for teaching us that a song isn't just a song - it's a freaking emotion that deserves to be felt straight from the heart. Can someone please grab us a large pack of tissue papers? We're having a moment here.
7.Look After You - The Fray
The Fray have their unique place in the world of gloomy, melancholic music. When everything around you is falling apart, just sit back and listen to this Colorado-based rock band and let it all go up in smoke.
8.Somebody Else - The 1975
Can you relate to that universal sinking feeling when you're asking someone to go, but a part of you wants them to stay? Quite the paradox, but hey, it's these complicated, hard-to-explain feelings that only a great soundtrack can explain. Somebody Else is that song!
9.A Drop In The Ocean - Ron Pope
When we first heard this song on The Vampire Diaries, it was hard to recover from that painful scene where Stefan calls up Elena, all the while crying out of sheer pain. Give it a listen, and you'll understand what we're talking about!
"A drop in the ocean, a change in the weather. I was praying that you and me might end up together. It's like wishing for rain as I stand in the desert. But I'm holding you closer than most, 'cause you're my heaven."
10.In My Veins - Andrew Belle
Another song that has been featured on TV shows like Grey's Anatomy, TVD, and Castle. Discovering brilliant music scores in series is a magical feeling that cannot be put into words. And all those emo feels are amplified if the song happens to be a sad track!