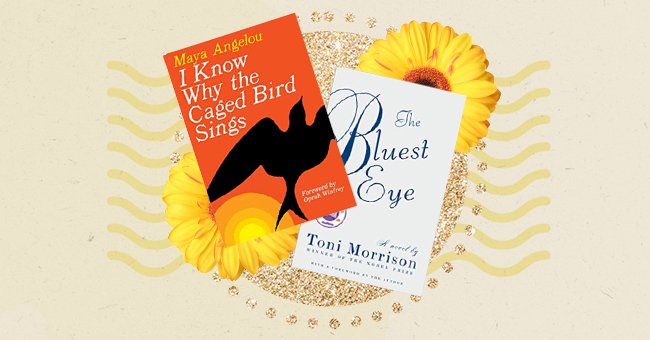 Our Pick: The Best Books By Black Female Authors To Read This Year
Are you looking for an inspiring new book to add to your reading list? Have you spent hours online searching for the right one to grab but failed miserably? If your answer is yes, despair no more, dear friend, for you've come to the right place!
You can ask any avid reader or even yourself: one can never have too many books in their library. Even if you've not read all of them, there's still that growing satisfaction that you've got more books in your TBR pile.
Every once in a while, we crave to pick a book that we'll only put down once it's finished. Alternately, there are also books that we intentionally delay because we don't want them to end. Below, you will find the best books written by Black female authors, which will inspire these very feelings. Happy reading!
With The Fire On High By Elizabeth Acevedo
With The Fire On High follows the story of Emoni Santiago, who becomes pregnant in her freshman year. All her life, she's done everything right by her daughter and abuela. The only place where she can let go of her burdens is the kitchen.
Emoni has a passion for cooking and dreams of becoming a chef after graduation. So even though she finds it an impossible task, something within her fuels her passion.
I Know Why The Caged Bird Sings By Maya Angelou
I Know Why The Caged Bird Sings is Maya Angelou's debut memoir, filled with courage and poignance. Angelou and her brother set off to live with their self-sufficient grandmother in a small town. Resultantly, they are taken over by a sheer sense of abandonment.
Once Angelou returns home, she is ambushed by a man much older than her. After many years, she masters the art of loving herself and being kind to others. She also draws inspiration from legendary authors like William Shakespeare on her journey.
The Bluest Eye By Toni Morrison
The Bluest Eye is a bestselling debut novel by the Nobel Prize winner, Toni Morrison. It touches upon heart-wrenching topics like materialism and its role in defining our societal norms.
Pecola Breedlove is an 11-year-old Black girl in America who wishes for her eyes to become blue. She yearns to be beautiful in hopes that people will pay attention to her. With tragedy and longing at its heart, this novel is worth reading.
Such A Fun Age By Kiley Reid
Such A Fun Age is Kiley Reid's debut novel. It explores the subjects of racism and privilege and tells the story of a young Black babysitter. Alix Chamberlain, a white blogger, asks her Black babysitter, Emira, to take her toddler Briar to the market.
However, hell breaks loose when the store's security guard accuses Emira of kidnapping the child. A series of unfortunate events start to roll, none of which she saw coming.
Behold The Dreamers By Imbolo Mbue
Behold The Dreamers is a New York Times bestseller and member of Oprah's Book Club. Imbolo Mbue's debut book tells the story of two families living in New York during the Great Recession. A young Cameroonian couple is employed by a rich white family, the Edwards.
When they finally feel like they're close to their American dream, things take a drastic turn. Gradually, they begin to notice loopholes in their seemingly secure employment status.