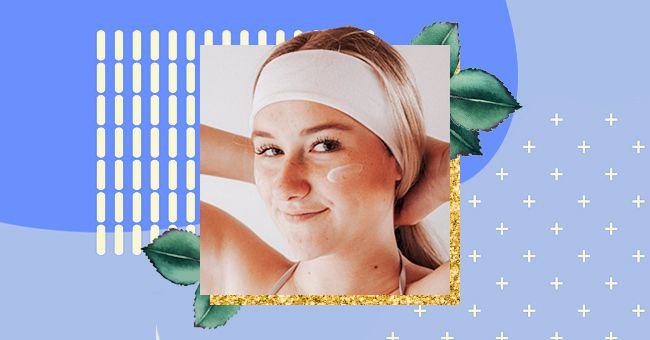 Our Pick: The Best Collagen Creams Worth Adding To Your Skin-Care Routine
Collagen is a naturally occurring protein present in our skin that prevents visible signs of aging, fine lines and wrinkles. However, as we age, its production slows down and our skin needs a healthy dose of this magic protein to stay plump and bouncy.
Many skin-care ingredients are creating a buzz in the beauty arena, and collagen happens to be one of them. From lip balms and body lotions to face creams and hydration masks, you have a plethora of options to choose from to compensate for decreased levels of collagen in your body.
According to skin-care experts, collagen is more effective when combined with other ingredients, such as Vitamin A (Retinol) and Vitamin C. These are the best collagen-rich creams you should add to your beauty counters this year.
1.Dr. Dennis Gross Skincare C + Collagen Deep Cream
Price: $72
Dr. Dennis Gross Skincare C + Collagen Deep Cream comes with aloe vera, amino acids, antioxidants, biotin and glycolic acid. All of these ingredients accelerate cell repair and renewal and help reverse fine lines, wrinkles and loss of firmness.
2.Peter Thomas Roth FIRMx Collagen Moisturizer
Price: $85
Peter Thomas Roth FIRMx is a skin moisturizer that contains collagen-supporting ingredients which help rejuvenate the skin. It also contains peptides and hyaluronic acid which make the skin plump, healthy and youthful.
3.Olay Regenerist Collagen Peptide 24 Eye Cream
Price: $28.94
Olay Regenerist Eye Cream contains peptides and Vitamin B3 which deeply hydrate and nourish the eye area and reduce puffiness and dark circles. This protein-rich formulation also improves skin texture and firmness, and brightens the eye area.
4.Elemis Pro-Collagen Marine Cream SPF 30
Price: $89
Elemis Pro-Collagen Marine Cream is an anti-wrinkle moisturizer that deeply nourishes the skin, making it smooth, plump and healthy. Also present is SPF 30 which not only protects the skin from harmful UV rays but also fights fine lines and wrinkles.
5.DHC Astaxanthin All-In-One Collagen Gel
Price: $36.75
DHC Astaxanthin Collagen Gel is a multi-functional, anti-aging formula that nourishes, improves firmness and brightens your skin. It contains astaxanthin, a vitamin-like substance which is much more powerful than Vitamin C) and hyaluronic acid - together they boost skin renewal and protection.
6.Algenist Genius Sleeping Collagen
Price: $98
Algenist Genius is a collagen sleeping cream that provides the skin with essential nutrients and nourishes the skin for a hydrated, plump and bouncy look. It helps improve skin firmness and elasticity and fights signs of dullness, fine lines and wrinkles.
7.NO7 Restore & Renew Face & Neck Multi Action Serum
Price: $27.98
NO7 Restore & Renew Serum is collagen-rich formulation for your face and neck to fight visible signs of aging and loss of texture. It is a fast-absorbing, light-weight serum that hydrates and helps lift your neck skin for a youthful look.
8.Olay Regenerist Retinol24 Moisturizer
Price: $28.94
Olay Regenerist is a retinol-rich night moisturizer which boosts skin firmness and texture and reduces fine lines and wrinkles. It is a light-weight cream that feels gentle and leaves no greasy or oily feeling, leaving your skin soft and supple.