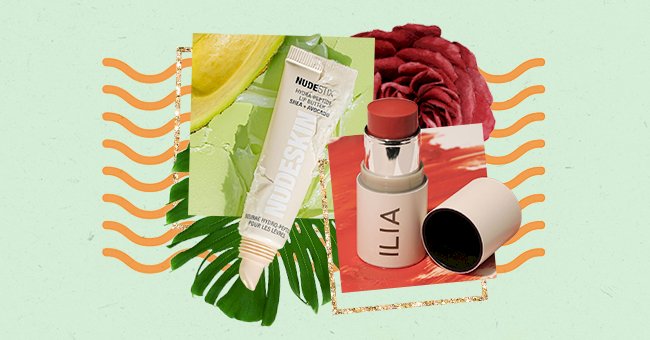 Our Pick: The Best Female-Owned Beauty Brands To Know In 2021
March seems like the perfect time to honor women for their relentless contributions in numerous fields, including fashion and beauty. While many of us are only familiar with men running the show, it would astonish you to know that several women have leveled the playfield by lending their expertise to the beauty space.
Women have long been associated with some of the most notable inventions in history. From flying airplanes to embarking on space expeditions, saving lives, and gracing the business arcade with their stellar leadership skills - there is undoubtedly nothing a woman cannot do.
Similarly, you would now find multiple female beauty founders determined to redefine beauty norms, discuss stigmatized subjects and create inclusive products. Every brand has a background story, and this couldn't be more true for women-run beauty labels. To find out more, here are the best female-owned beauty brands you should follow in 2021.
Beauty Bakerie
This black-owned and female-run beauty label came to be in the year 2011. The brand's founder, Cashmere Nicole, is a breast cancer survivor who created the brand to introduce safe, clean, and inclusive makeup products.
Nudestix
Nudestix is run by Jenny Frankel, who has long been associated with M.A.C. Cosmetics and Cover F.X. You will find exciting makeup products from hydrating and softening lip balms to cream concealers and the cult-favorite Nudies blusher.
Iconic London
Iconic London was started in 2015 by Jade Elliot. The brand features an innovative product lineup and is an excellent choice for people who love a little extra glow and that much-coveted dewy skin finish.
UOMA
Suffice it to say that UOMA has raged a storm in the beauty space with its diverse and exciting beauty collection, led by Sharon Chuter. The brand is expanding to become more inclusive, and this Volume Nourishing Mascara seems like a promising purchase.
Kosas
Sheena Yaitanes is the superwoman behind this clean, cruelty-free, and organic beauty brand. Even the name Kosas has a deep-rooted philosophy behind it, and the stunning collection features natural formulas that mean well for our skin. You can try their new cloud makeup range if you want to achieve the trending "cloud skin."
Lilah B.
Another shining star in the clean beauty arcade, Lilah B. is run by Cheryl Yannotti Foland and features naturally-sourced makeup products to please our minimalist hearts. The brand offers an extensive product range from super-hydrating lip treatments to glistening and glowy skin illuminators.
Ilia
Ilia is led by Sasha Plavsic, who was inspired by clean skin-care and beauty standards and gave them her fun twist. The brand showcases super-smooth and melting formulas, and we are particularly in love with the multi-use sticks that can be applied to your lips and cheeks.
Saie
Saie invites us to "say hello to elevated beauty" and takes the makeup game up a notch by introducing "makeupfulness" (makeup + wellness). Founded by Lanel Crowell, all the products are sustainably sourced and comprise clean formulas, from lash-defining mascaras to lip gloss and hydrating lip balms.
Huda Beauty
You might already be familiar with Huda Kattan's iconic makeup label, which is now one of the most popular brands worldwide. Kattan recently launched Bomb Brows, but her dreamy eyeshadow palettes are pure love and feature dazzling shades with a super-smooth coverage.
Lottie
And finally, if you're on the lookout for a female-run beauty brand that is clean, worthwhile, and affordable, check out Charlotte Knight's Lottie. Their eyeshadow palettes, lash curler, and skin-illuminating primer is worth trying.