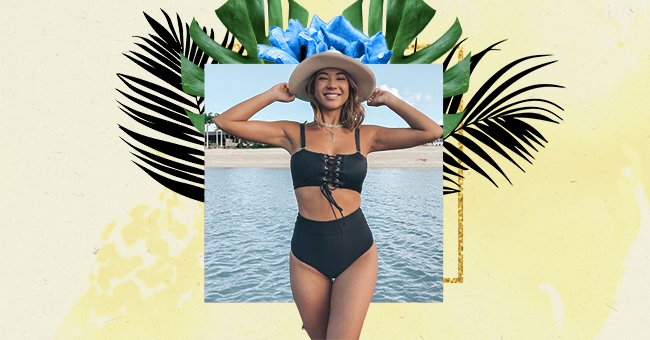 Our Pick: The Best Period Swimwear To Try This Summer
There are more and more ways that the menstrual period is being made less inconvenient. Years ago, the options were limited and inefficient; now, people who have a menstrual cycle have more options to find what suits them.
Admittedly, the monthly visit from Aunt Flo hasn't stopped us from enjoying a good summer's swim since menstrual cups, discs, and tampons. However, who doesn't love having options to pick and choose what works best for them?
Cue period swimwear! The leak-proof swimwear alternative allows for extra protection and peace of mind. It works like period underwear by absorbing menstrual fluid and protect against leakage. One may use it as an extra layer while using their usual menstrual product for swimming.
Modibodi
Modibodi has recently made a move to increased sustainability in its offerings, including in swimwear. Admittedly, their offerings aren't expansive; however, they are effective.
Their swimsuits integrate three layers of protection that work to stop leakage, absorb and lock in menstrual fluid. Additionally, the inner layer works to keep you feeling fresh by fights bacteria and prevents odors from developing. Basically, you'll forget you're on your period.
Knix Wrap One-Piece
Period swimwear is often found in black and other really dark colors, which might feel safe. But in a revolutionary twist, Knix recently released their "biggest and brightest swim collection yet."
The gorgeous pieces come in the teal/ blue color, a bold mustard yellow, pink, and trustee black. They're also offering choice with their one-pieces, bikinis, tankinis, kids swimwear, high-rise bottoms, trunks, and more.
Ruby Love 'Classic Ruby'
Ruby Love also has an impressively large selection of swimwear to choose from in different patterns and colors for adults and teenagers.
From Long sleeve wear too, skinsuits, swim dresses, racerbacks, and the expected products like a one-piece, bikinis, tankinis, and a lot more. Also, they've got a chunk of charming swimwear pieces on sale right now.
Knix Riviera Swimwear
Ruby Love 'Paradise'
This is another one from Ruby Love. The colorful one-shoulder period swimwear is the perfect color to jump right into summer with.