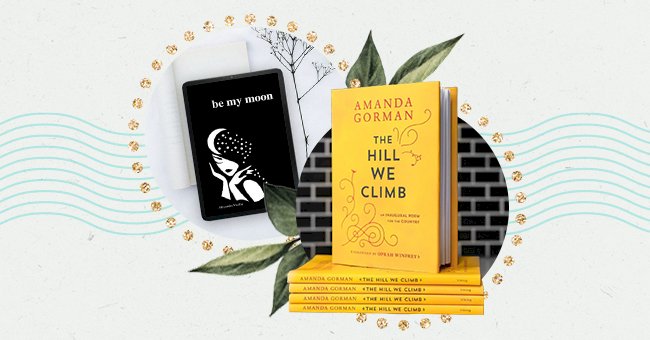 Our Pick: The Best Poetry Books To Read This Year
Poetry is food for the soul. When life begins to lose all rhyme and reason, a few verses of our favorite poem can instantly cheer us up, transporting us to a magical world and a calming state of being.
Times have clearly changed for readers and writers alike. In the past, people turned to libraries and bookstores to purchase their favorite reads. But now, you can get inspired from a single poetry verse on Instagram or TikTok and buy on Amazon and other online stores from the comfort of your homes.
2021 proved to be a revolutionary year, with the first-ever Youth Poet Laureate Amanda Gorman performing at the Super Bowl after her iconic inaugural poem. Scroll down to find the most awe-inspiring poetry books to pick up this year. Happy reading!
The Hill We Climb: An Inaugural Poem For The Country By Amanda Gorman
Flashback to the inauguration ceremony of Joe Biden and Kamala Harris, a 22-year-old young girl made history with her electrifying poem, The Hill We Climb. Amanda Gorman's historical poem is now available as a keepsake edition, with a foreword by none other than Oprah Winfrey.
Home Body By Rupi Kaur
Home Body comes from the New York Times Best-selling author of milk and honey, Rupi Kaur. This poetry collection book explores Kaur's journey through the past, present, and within herself, featuring honest conversations and reminders about life and love.
Self Love Poetry: For Thinkers & Feelers By Melody Godfred
Self Love is authored by the philosopher and speaker Melody Godfred. The book comprises a poetry collection of 200 poems on self-love, touching upon elements like self-belief, resilience, gratitude, and love.
While The Earth Sleeps We Travel By Ahmed M. Badr
While The Earth Sleeps We Travel comes from an Iraqi-American writer and former refugee, Ahmed M. Badr. The book contains personal stories from young refugees around the world, combined with the beauty of art and Badr's writing poise.
Be My Moon: A Poetry Collection For Romantic Souls By Alexandra Vasiliu
For the selenophiles and hopeless romantics, this magnificent book offers a tranquil respite. It is meant for the romantic souls who will forever be in love with the moon, craving unconditional love and fulfillment in their lives.
150 Most Famous Poems By Poetry House
This remarkable book comprises some of the most famous poems written by English literature aficionados, including Robert Frost, William Shakespeare, Edgar Allan Poe, Emily Dickinson, Walt Whitman, and many more.
The Space Between Us: Poetry & Prose By Courtney Peppernell & Zack Grey
The Space Between Us navigates the trials of long-distance love, especially the idea of going on with your life while being distanced from the object of your affection. The poetry book is divided into five chapters: At First Glance, Living For Tomorrow, Lonely Nights, Grow Together/Grow Apart, and When I See You.