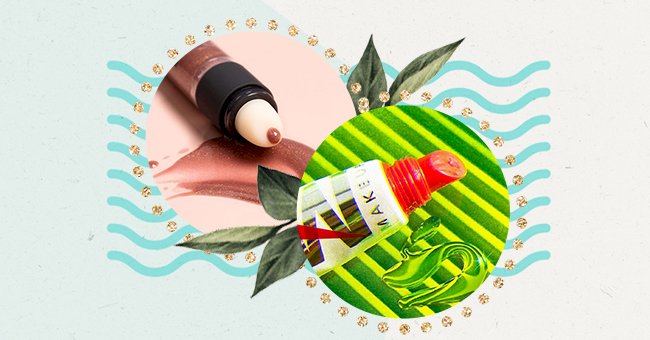 Our Pick: Top 10 Lip Plumpers of 2021
Get the fully pillowy lips in one simple step with lip plumper that's also formulated with hydrating ingredients to keep your lips hydrated.
Lip plumpers haven't always been what they are today. Before, one would find the promise of plumpy, pouty lips lay beyond the unpleasant stinging and burning sensations.
Thankfully one can get the look without having to endure the discomfort or irritation. No more overlined lips or lip suction hacks to achieve the appearance of plumped lips. Here are some of the best lip plumpers to try this year.
Milk Makeup Electric Glossy Lip Plumper
This slightly tingly glossy plumper comes in six sheer shades to go with various makeup looks.
Fresh Sugar Advanced Therapy Treatment Lip Balm
This balm not only gives the lips a fuller but plumper look, it also hydrates the lips and helps to smooth the appearance over time.
Black Radiance Beyond A Pout Plumping Lip Lacquer
For lip plumper that won't blow the budget but still gives the temporary trendy pouty lips. This one is also formulated with hyaluronic acid to moisturize her lips.
Bite Beauty Yaysayer Plumping Lip Gloss
The sweet and spicy flavor from this plumping lip gloss comes from the cinnamon oil that's also the agent responsible for the plumping effect.
E.L.F. Lip Plumping Gloss
If you don't mind the intense tingle that accompanies this lip gloss, though it does subside quickly, it's an ideal alternative to a pricier gloss.
Becca Cosmetics Hydra-Light Plumping Lip Balm
Before Becca closes its door in the coming months, it might be worthwhile to grab their Hydra-Light Plumping Lip Balm. The formula is creamy with a buildable tint.
KNC Beauty All Natural Infused Lip Mask
Not only good for achieving a fuller lip appearance, but for overall moisture and hydration for parched lips. Just leave it on for fifteen to twenty minutes and let it go to work.
Lancer Skincare Volume Enhancing Lip Serum
Over time, the lips may lose their full, pillowy appearance and flexibility; this anti-aging and hydrating lip treatment work as a balm as well.
Lawless Forget The Filler Lip Plumper Line Smoothing Gloss
Maintain the youthful bounce of your lips with the Lawless lip plumper. The gloss works to fill the lines for a smooth finish. However, it's worth noting that it may feel sticky when applied.
Christian Dior Addict Lip Maximizer Plumping Gloss
This collagen and marine-based gloss come in six ultra-shine and two shimmer-spiked shades. Upon continued use, one may start to see smoother lips for longer.