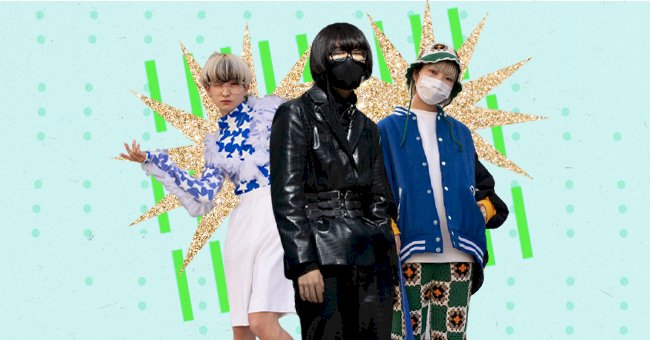 Our Pick: Top 10 Street Style Looks From Tokyo Fashion Week Fall 2021
There are many style bold fashion notes to take from the street style that was on display at the Tokyo fashion week 2021.
Street style is all about individuality and self-expression above all else. It may go against the rules and conventions of fashion.
Some of the best in street fashion get captured by the fashion in-crowd at fashion weeks and the fashion enthusiasts captured at Tokyo Fashion Week Fall 2021 didn't disappoint. Here are some of our favorite looks:
Leather On Leather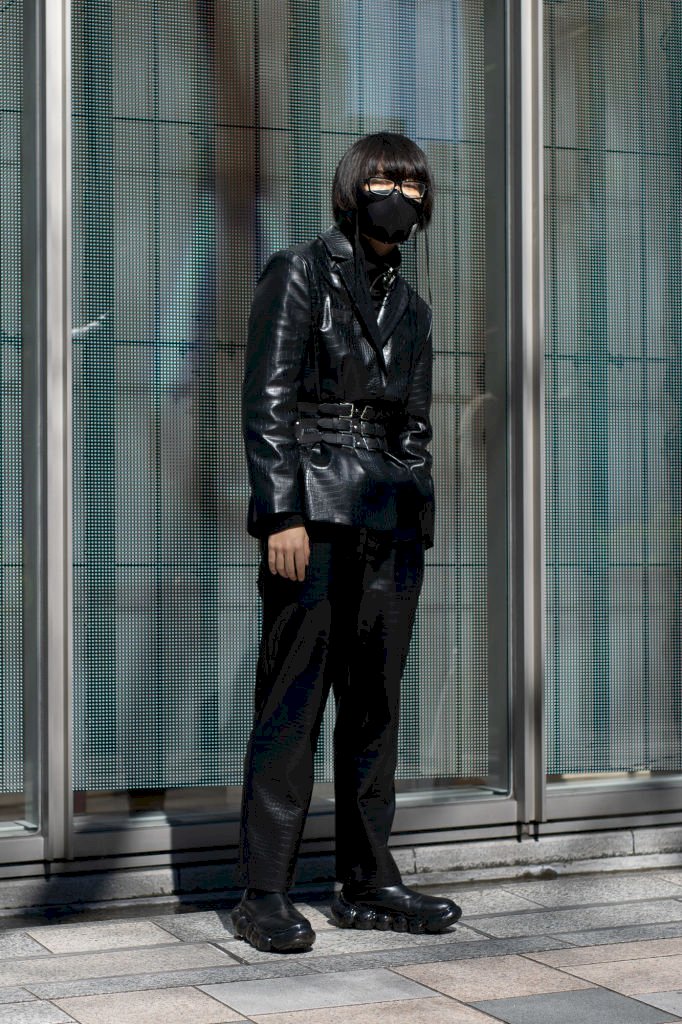 Getty Images
An all-black outfit comprised of a black leather coat paired with matching black pants. The guest sinched the waist of the jacket with a stylish black leather corset belt.
Knitted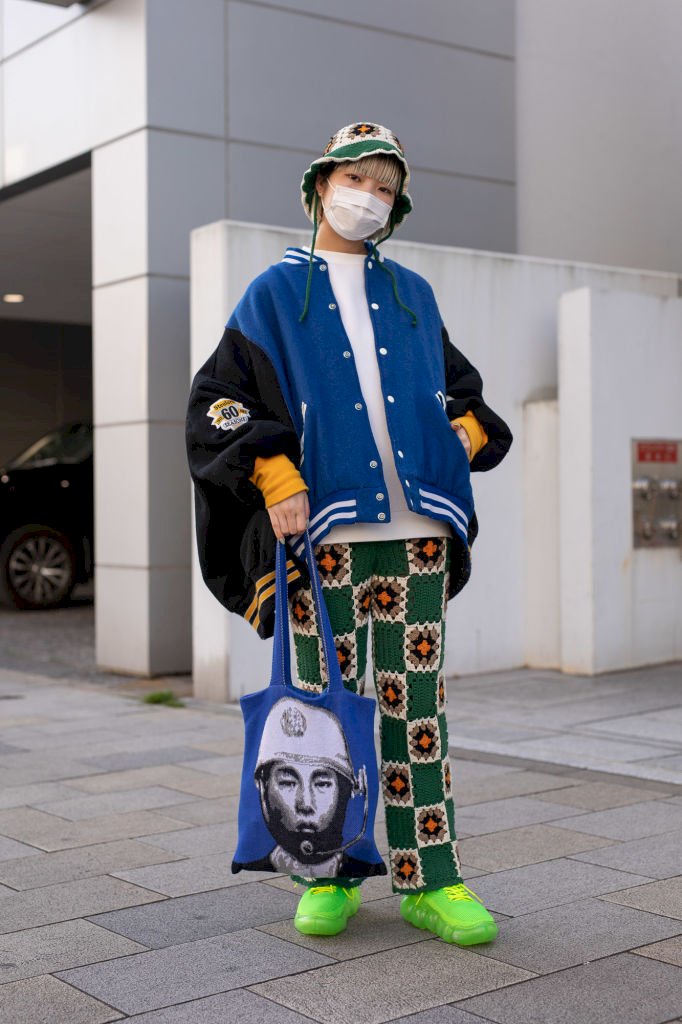 Getty Images
The Mikio Sakabe sneakers were out and about as this guest opted for the neon green pair. The quirky outfit features a knit bucket hat with pants to match, with an oversized jacket on top.
Pouffy Shoulders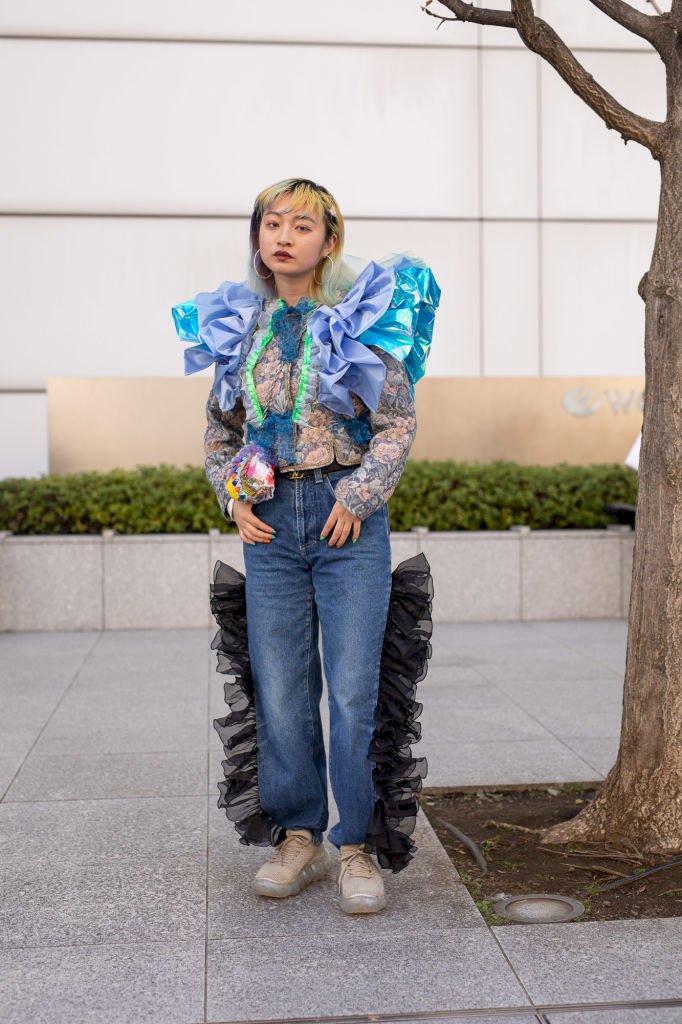 Getty Images
Jeans, but make them street style. We love these blue denim featuring the black tulle detail on the side. They paired the jeans with a floral print shirt with pouffy shoulder accents.
Pink-Inspired
Getty Images
A white pussy bow blouse with a red plaid skirt and a pink check jacket on top. The outfit was paired with a pink Gucci socks, black shoes and a pretty pink Chanel bag.
Brown Coat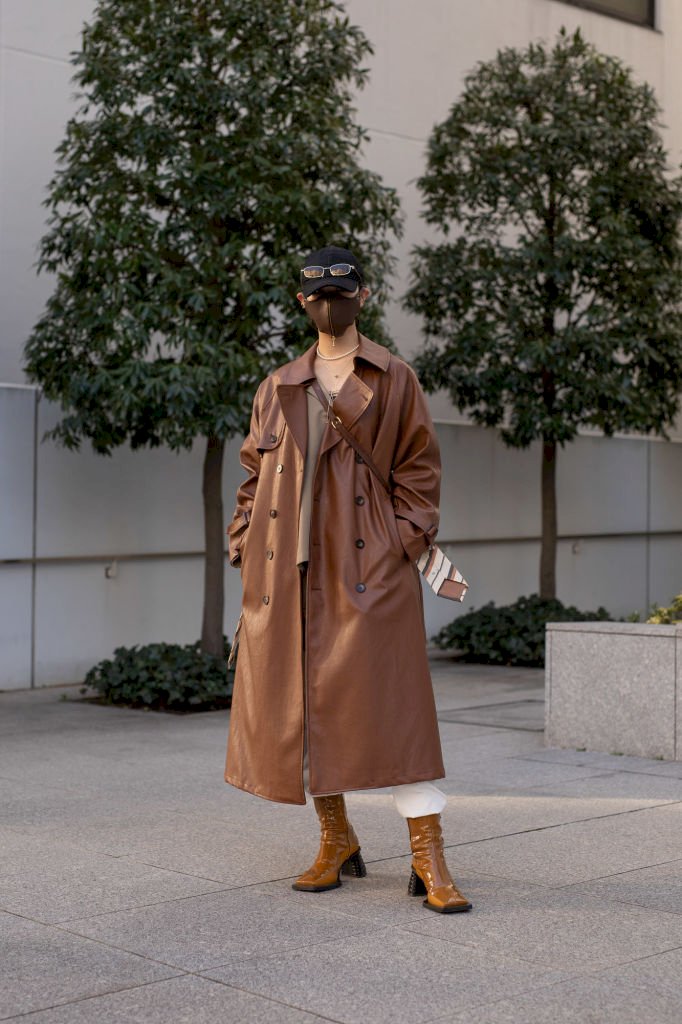 Getty Images
A brown tshirt with a splendid brown coat thrown over and paired with brown boots in a "Diana tuck". The mask also matched the all brown outfit.
Sheer Back Dress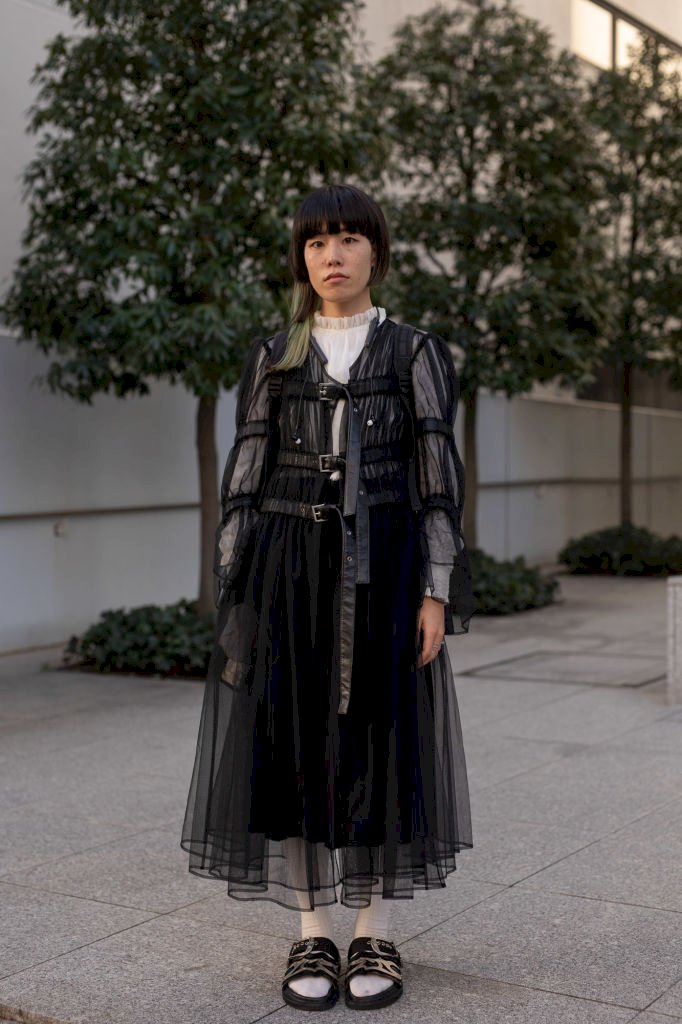 Getty Images
Another common occurence in street style during Tokyo fashion week was leather. This guest was captured in a sheer black dress with leather belt straps over a white blouse worn with black sandals and while socks.
Blue Coat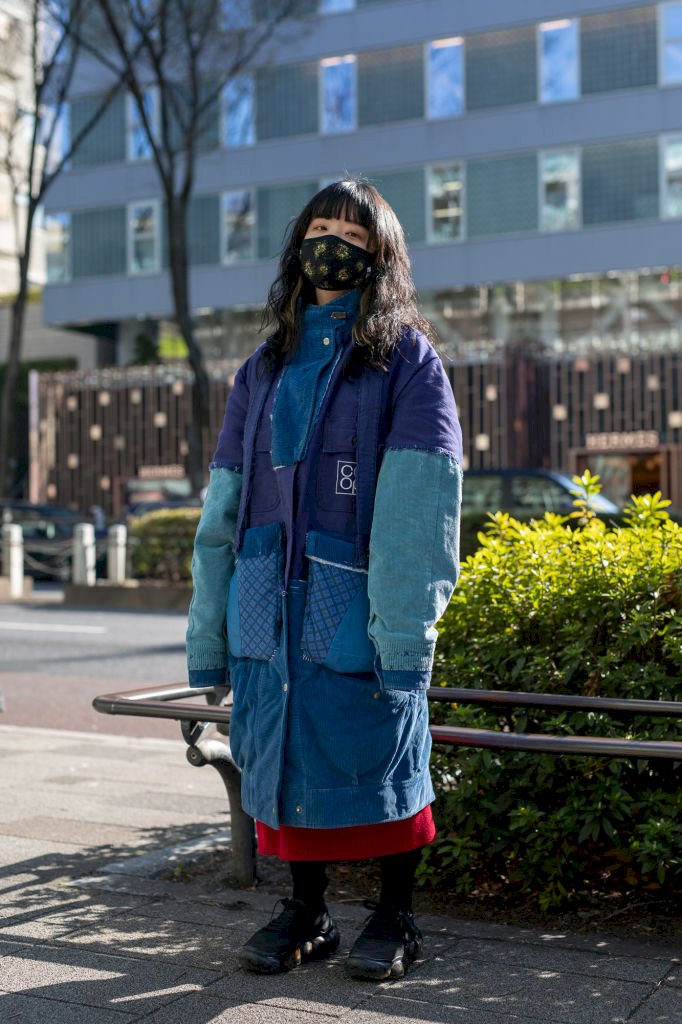 Getty Images
One thing that to take away from these street outfits is to combine items that you may otherwise be shy to put together. Here we see a blue Nisai coat with sneakers.
Crop Sweater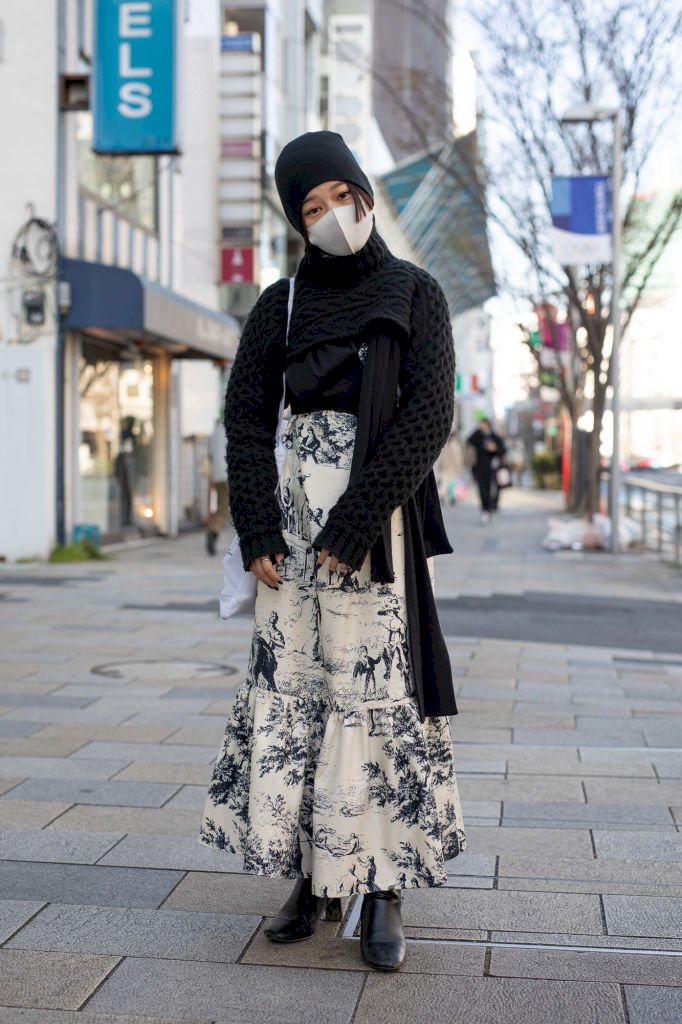 Getty Images
A black, knitted crop top sweater over a black T-shirt paired with a printed skirt and black heeled boots. The also wore a black beanie to finish off the outfit.
'Wasn't Born To Follow'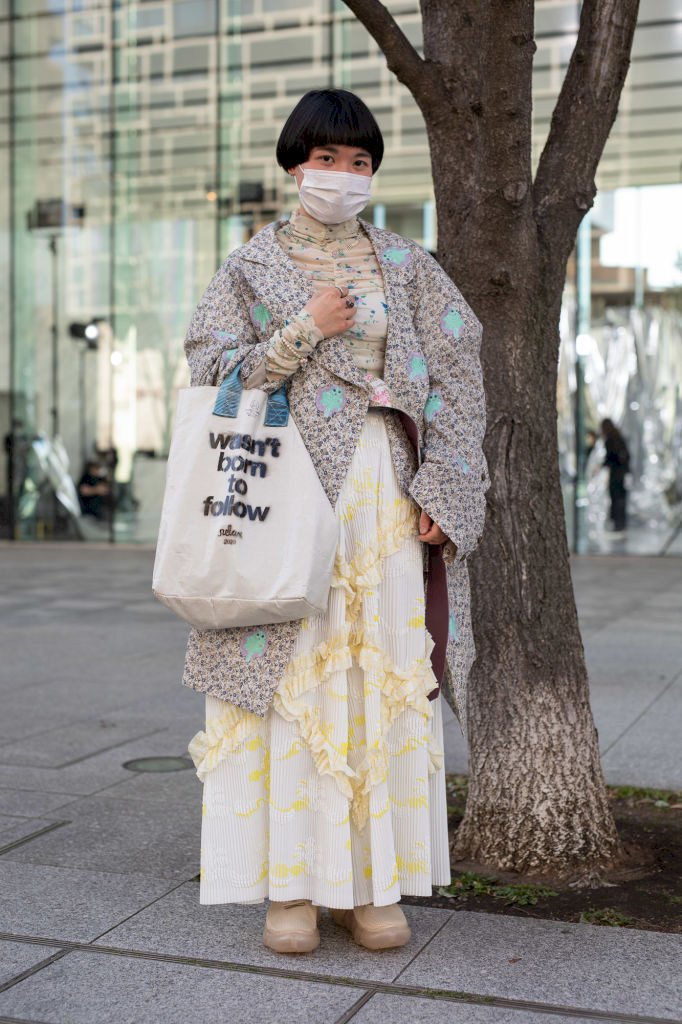 Getty Images
This outfit throws the rule book out the window and dares to play with patters. They completed the outfit with a "wasn't born to follow" imprinted tote bag.
White And Blue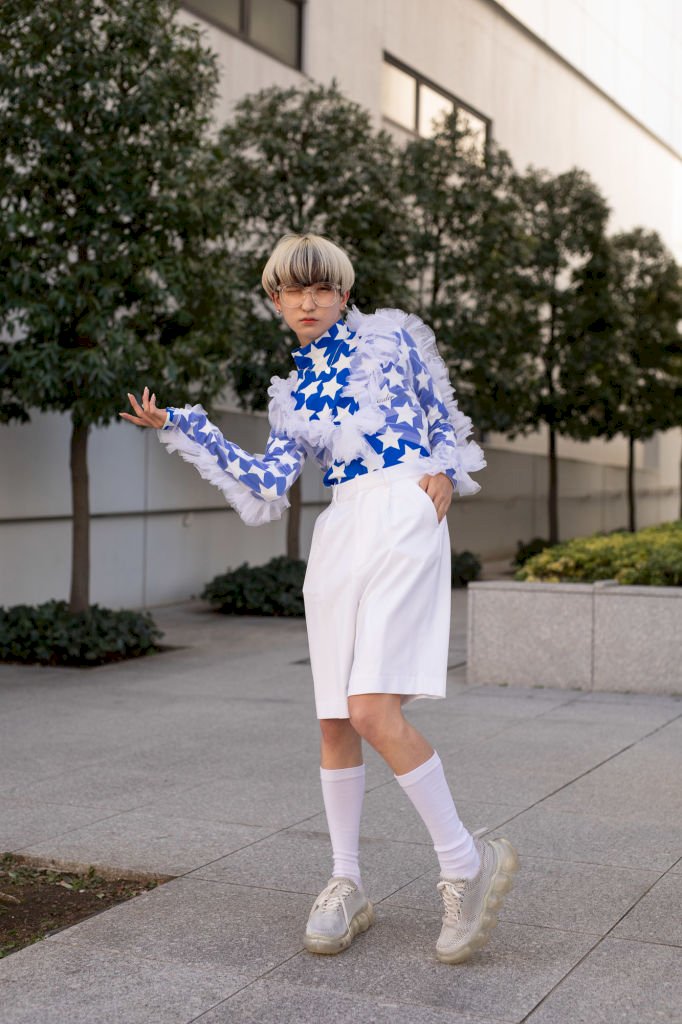 Getty Images
Out and about wearing a blue and white star printed long-sleeve shirt with tulle trimmings. They paired the top with crisp white shorts.