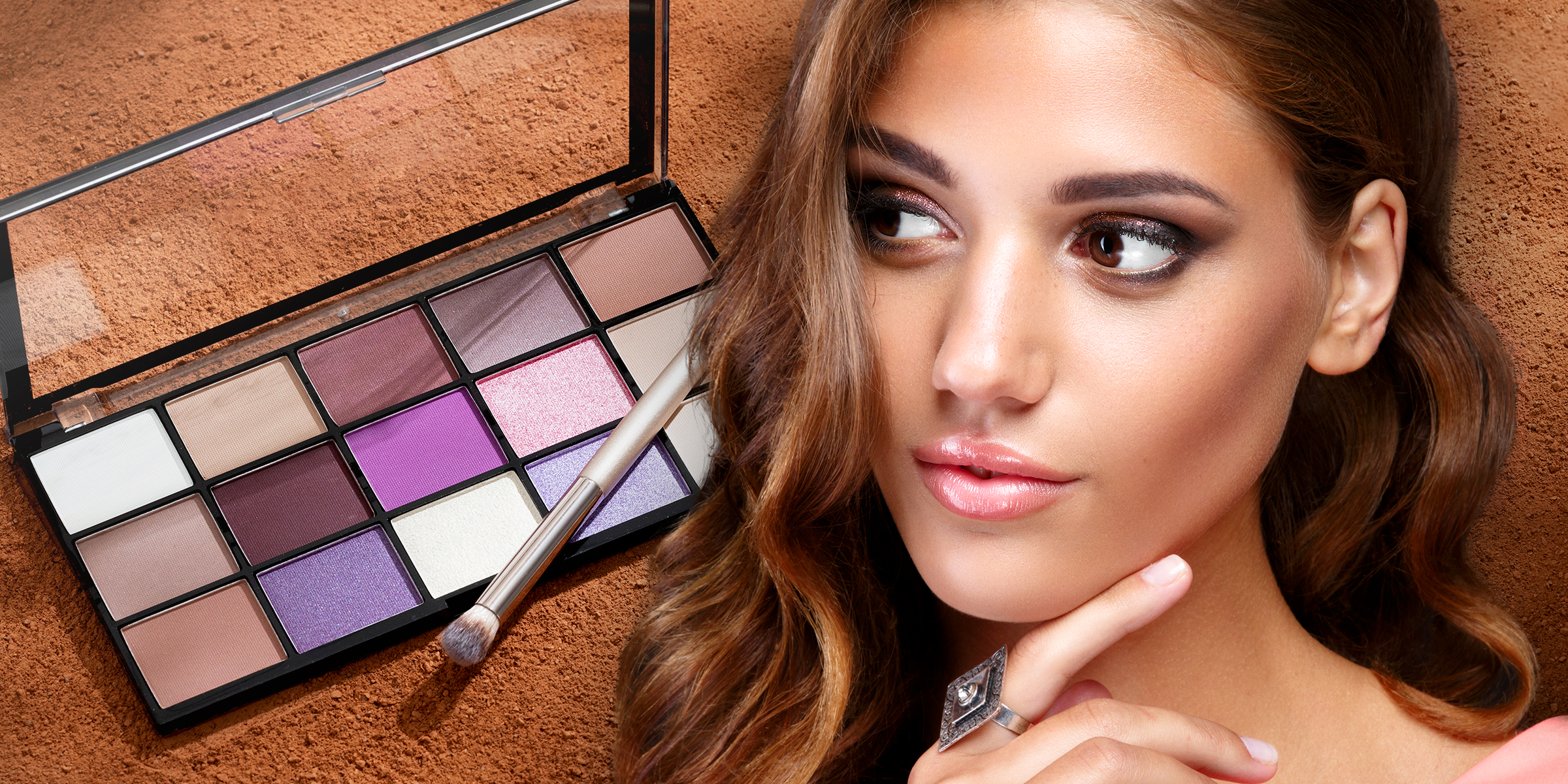 A hazel-eyed woman with a brown and shimmery gold makeup. | Source: Shutterstock.com
The Eyeshadow Color Palette to Choose for Hazel Eyes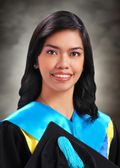 Finding the right eyeshadow for hazel eyes can enhance their unique color and make them pop. For makeup newbies with these eye colors, there are many options for you to try on.
The familiar phrase "eyes are the windows to the soul" suggests that our eyes reveal our true emotions and feelings, making them a powerful tool for communication. But when it comes to the beauty of our eyes, eyeshadow can play an essential role.
For those with hazel eyes, if you aim to boost confidence, playfulness, or sensuality, the right eyeshadow can help you achieve a specific look and convey your inner self to the world.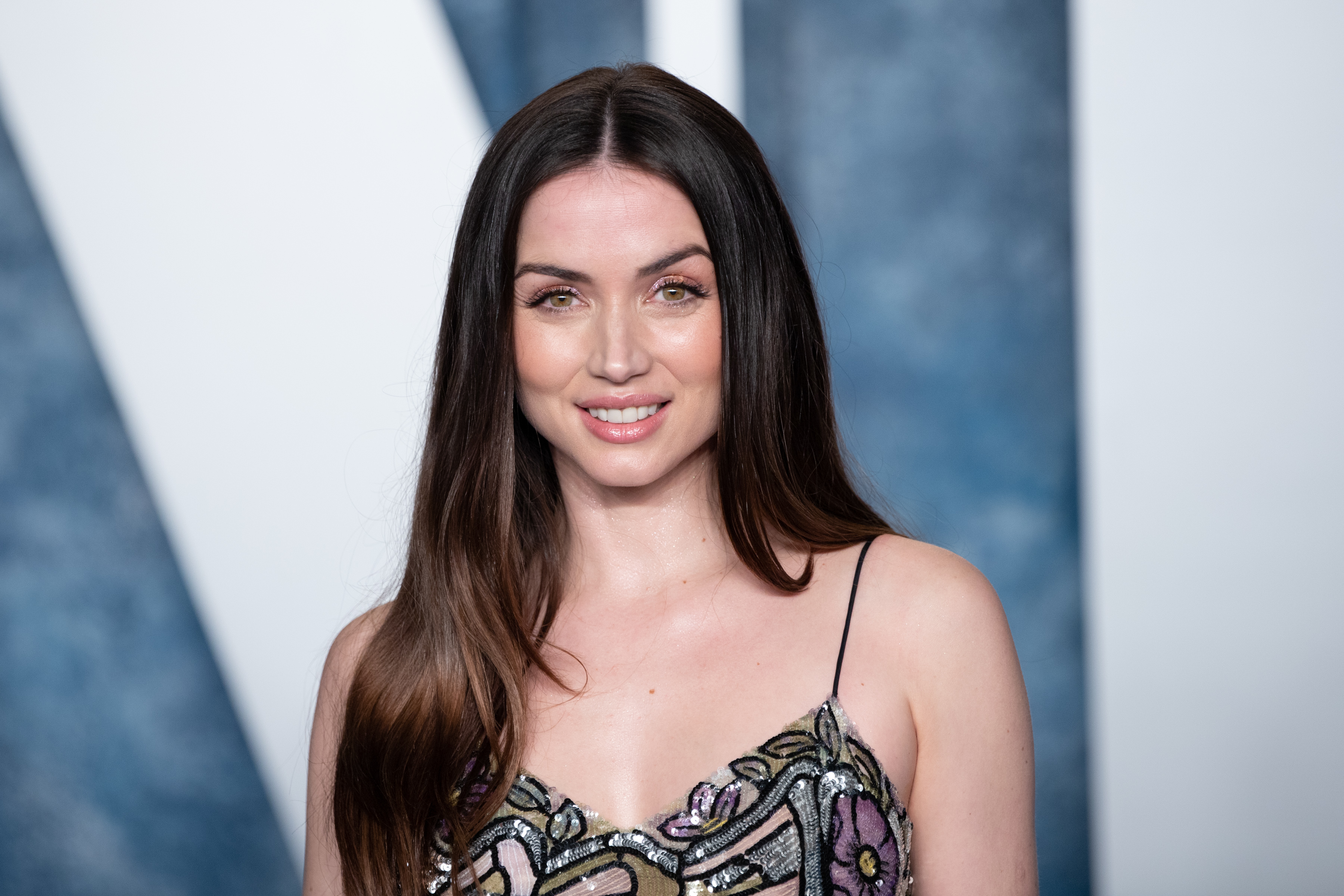 Ana de Armas attends the Vanity Fair 95th Oscars Party at Wallis Annenberg Center for the Performing Arts on March 12, 2023, in Beverly Hills, California. | Source: Getty Images
Eye makeup is just one piece of the puzzle of elevating beauty and style. Those with hazel eyes can play with various eyeshadows, including dark colors and neutral shades.
Actresses like Ana De Armas, Kirsten Stewart, and Lilly Collins are just a few examples of A-listers who have shown off the beauty of hazel eyes topped with stunning eyeshadow colors at different events.
Like these celebrities, you can achieve a stunning look by putting a spin on the eyeshadow color you apply to your eyes. Whether you fancy cream shadows, eyeshadow palettes, or drugstore products, you can find plenty of tips and tricks to help enhance the beauty of your hazel eyes.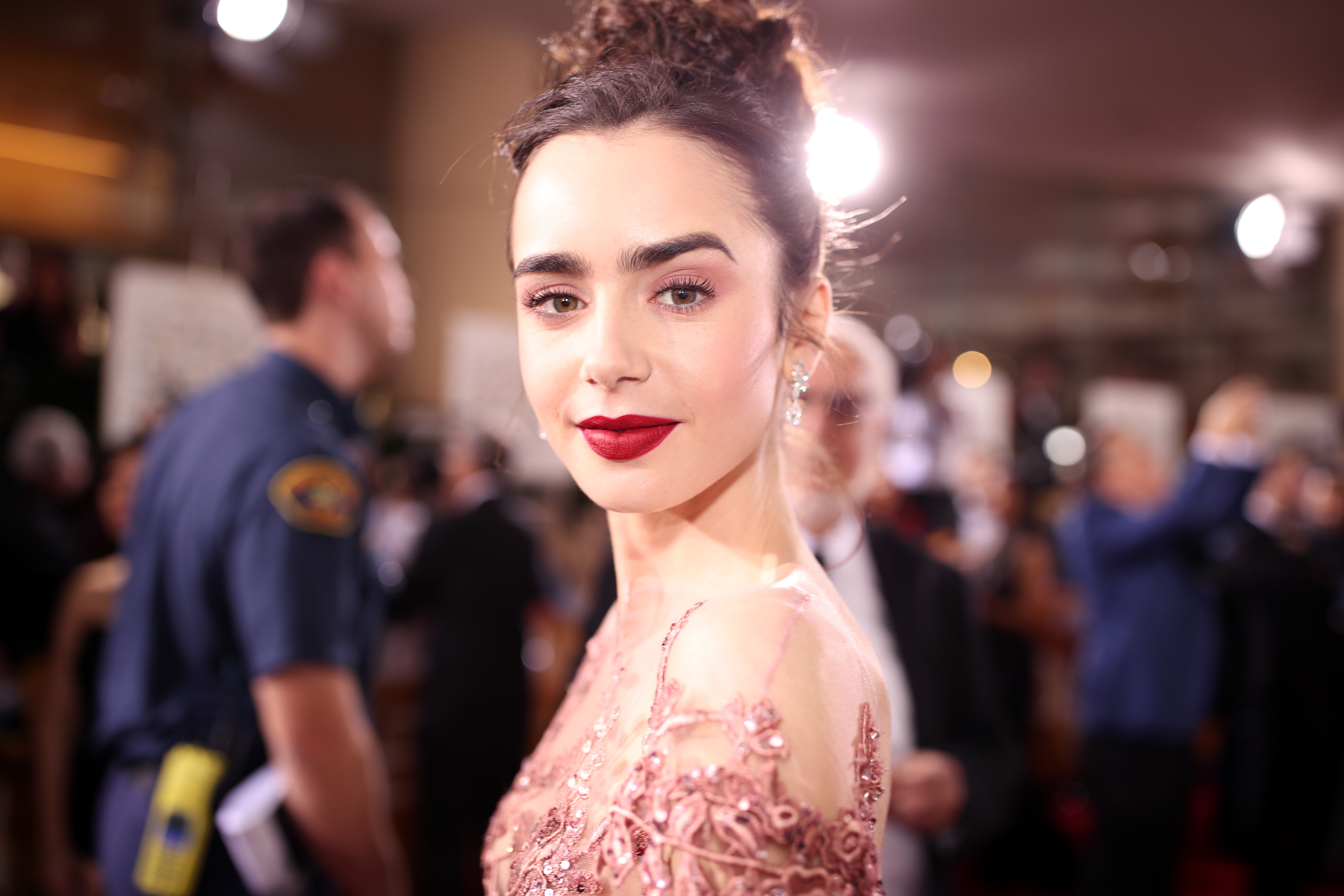 Lily Collins arrives at the 74th Annual Golden Globe Awards held at the Beverly Hilton Hotel on January 8, 2017, in Beverly Hills California. | Source: Getty Images
Makeup Ideas for Hazel Eyes
Shades of green certainly add life to our eyes, but applying a shimmer elevates the whole makeup game. You can accentuate the green eyeshadow with a gold eyeshadow on the lid, blending it out at the crease.
According to Murphy, you can bring out their beauty by going for rich autumnal hues if you have hazel eyes.
Meanwhile, brown colors can exude elegance in one's eyes. But for those with hazel eyes, you can twist this classic neutral look by using a glistening light brown color as a base and blending a dark brown shade onto the eyelids.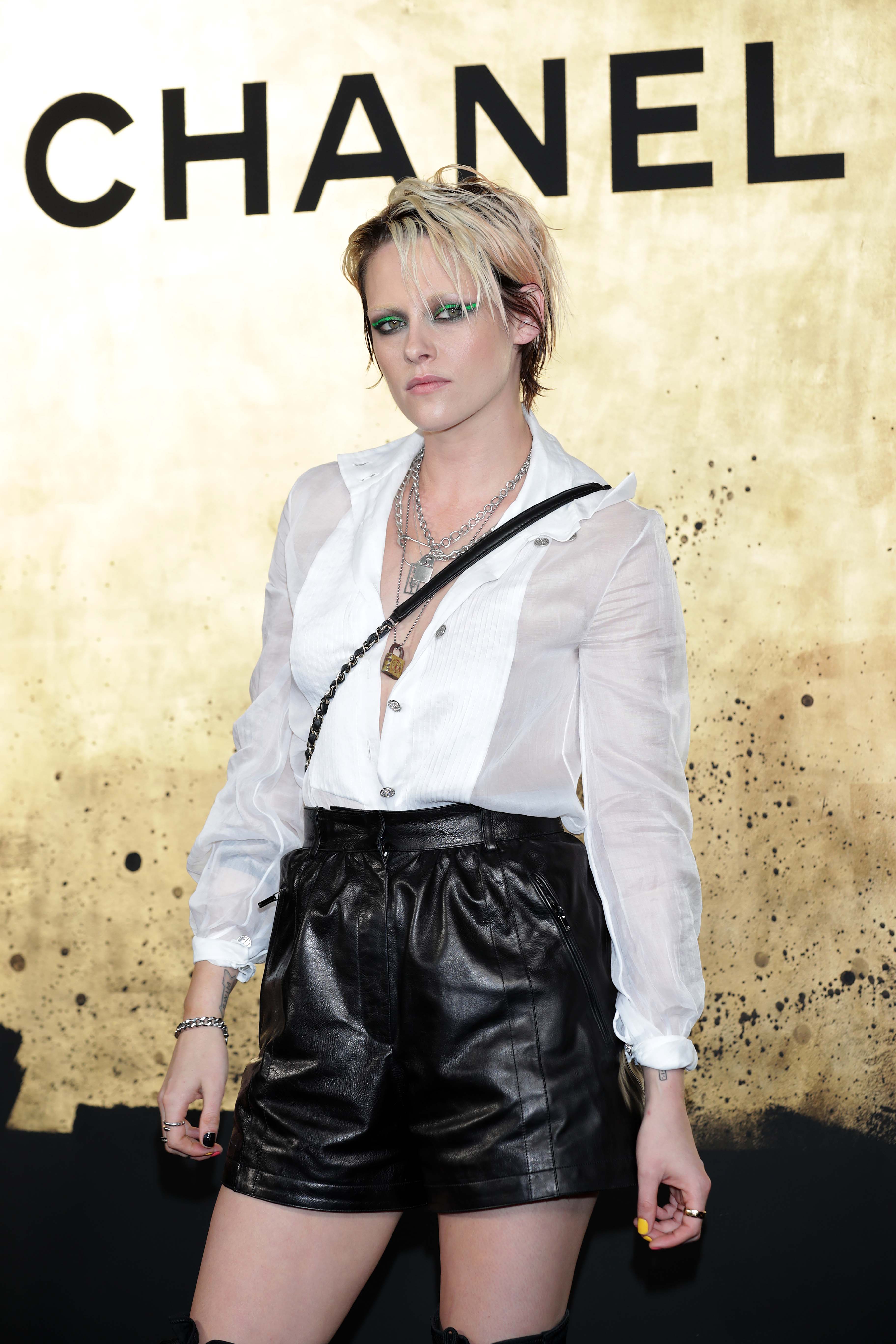 Kristen Stewart attends the Chanel Paris-New York 2018'19 Metiers d'Art show on May 28, 2019, in Seoul, South Korea. | Source: Getty Images
Eye makeup with rosy tones complements hazel eyes perfectly. To create this look, start with a nude shade all over your upper eyelids, followed by a light rose shade. To add a dramatic twist to this look, apply a dark brown shadow to the outer corners of your eyes.
The plum colors are also striking hues that enhance the eyes. Apply a light layer of eyeshadow to the upper eyelids and lower lash lines and then a darker layer of eyeshadow to the outer corners of the upper eyelids.
To make those hazel eyes stand out, finish off your desired eyeshadow look with drawing black eyeliners, flicks of mascara, and a brow gel. That way, your eyebrows will look defined, and your lashes will be voluminous.
Choosing the Right Eyeshadow Colors for Your Palette
Sometimes, choosing the right eyeshadow colors can be intimidating, and one does not like to look funny or awkward in public places or at social gatherings. Makeup artist Quinn Murphy has offered tips for choosing the right makeup palette.
According to Murphy, you can bring out their beauty by going for rich autumnal hues if you have hazel eyes. The warm shades of green and matching eyeliner provide a striking look to the whole ensemble.
A warm, neutral brown enhances the richness of hazel eyes. A graduated palette featuring these colors adds a soft and luminous effect. Murphy also suggested another tip—applying brown liner around the eyes. He explained:
"It's not as jarring as black, but still gets your eyes noticed."
For those who desire to make their eyes sparkle, using eyeshadow palettes with gold and bronze shades can do the trick. These shiny flecks will emphasize the rich brown and green tones, giving them a radiant and warm appearance.
On the other hand, for those who feel creative and crave a more dramatic look, the makeup artist suggests using contrasting and striking colors, such as deep purples that resemble the color of an eggplant. These shades are great for achieving a smokey eye look.