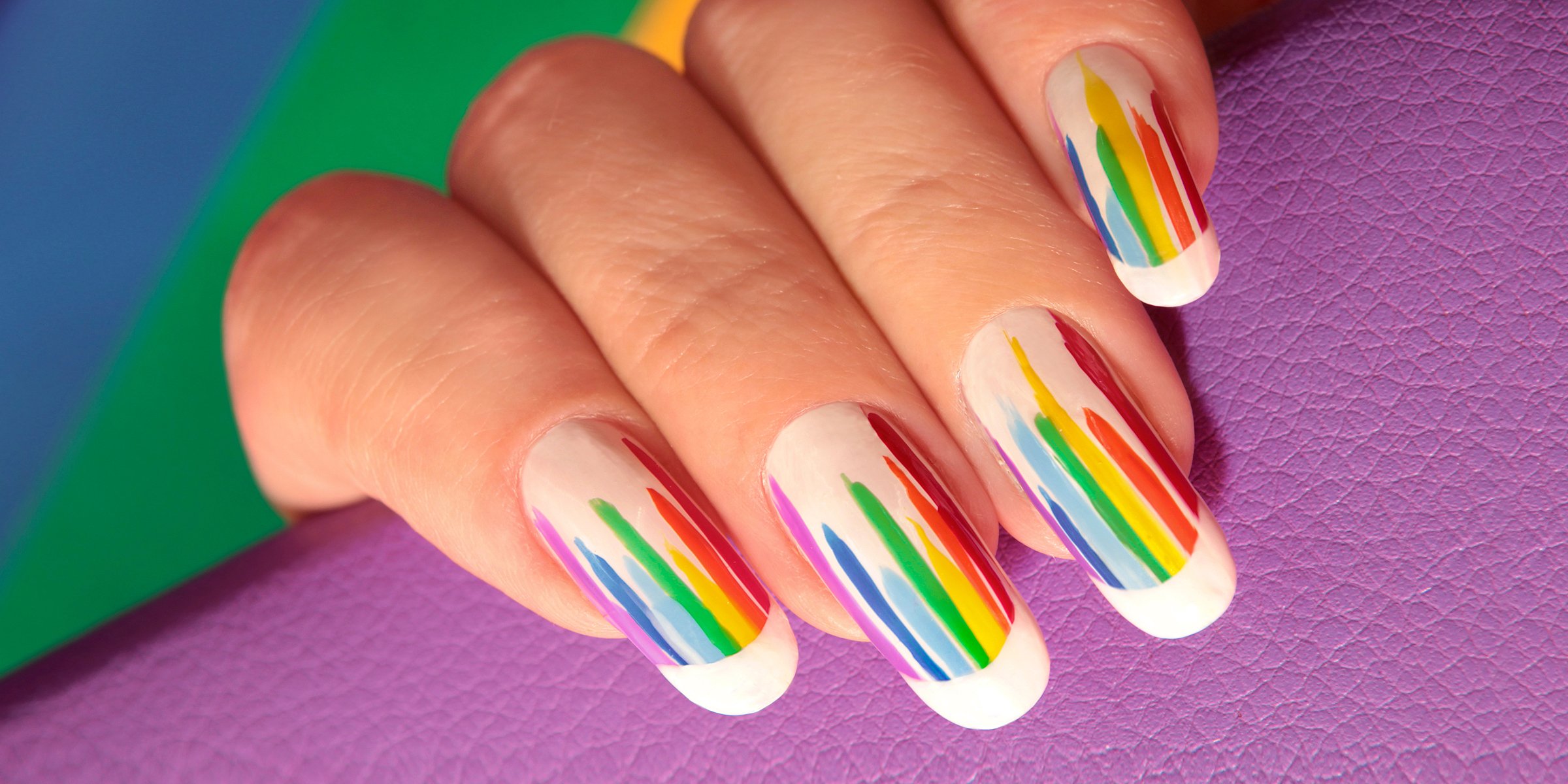 Rainbow Nails. | Source: Shutterstock
Rainbow Nail Ideas to Copy for Your Next Manicure or Pride Month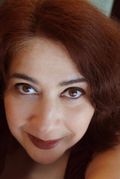 The new fashion trend for manicures is the dazzling Rainbow Nails, a fun, fresh, colorful look for every day or as a gesture of support for Pride Month.
One of the easiest ways of adding color to your life is to jazz up your nails with a rainbow. It's cheaper than buying a new wardrobe or shoes, and for many, it can be a gesture of solidarity for Pride Month.
Rainbow nails are fun, bright, and cheerful, adding a dash of youthful pizzazz to every gesture. There are various gorgeous ways to "dress" up your nails in a rainbow, and here are some suggestions.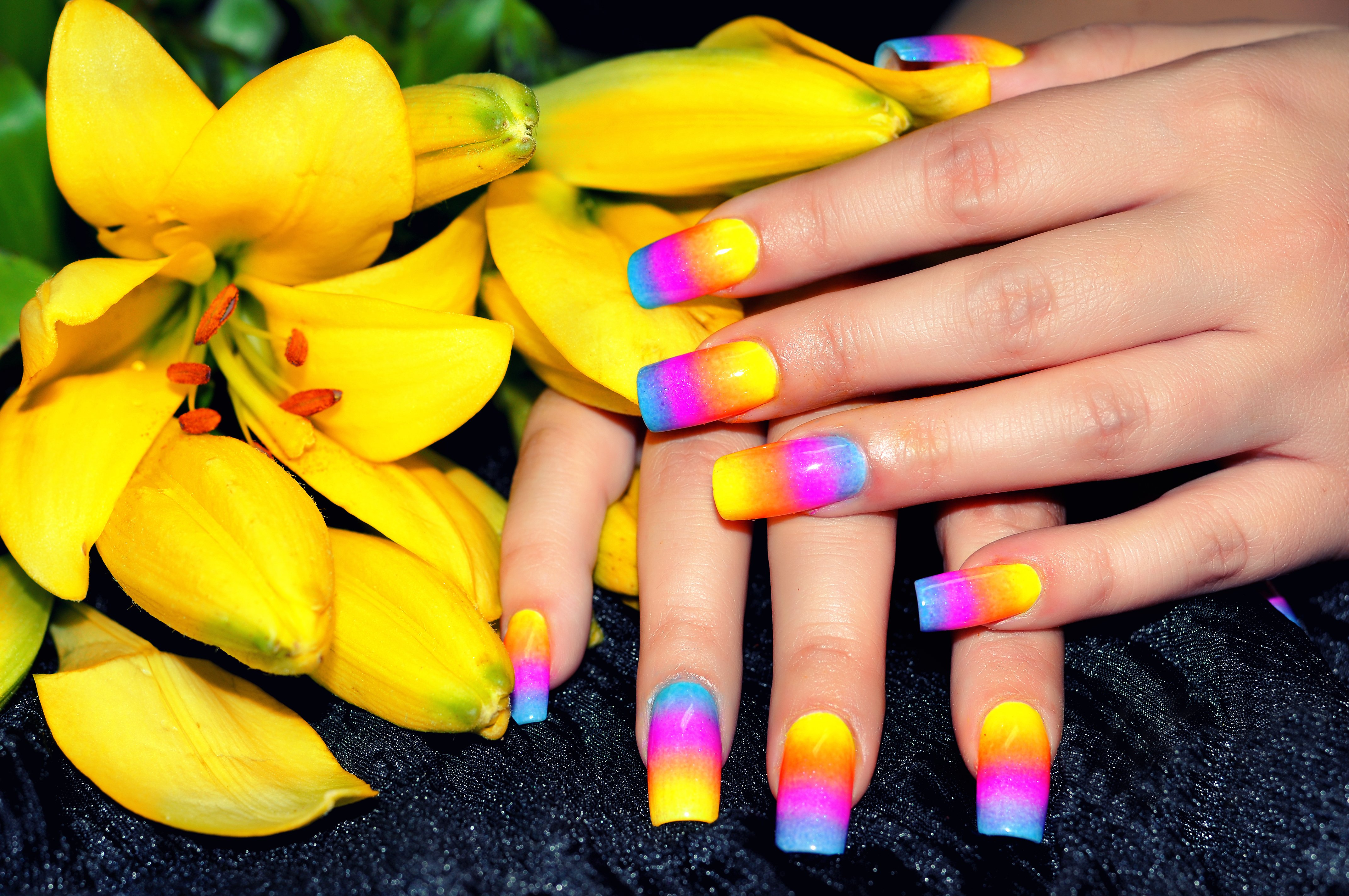 Rainbow Nails. | Source: Getty Images
Sometimes it's hard to decide on a nail polish color, but the latest rainbow nails trend takes the decision out of your hands. Instead of one color, women are choosing to light up their lives with rainbows at their fingertips.
The first glimpse of the now-popular Rainbow Nails was on the runway models for the United Colors of Benetton; then, model Gigi Hadid flaunted gorgeous Rainbow Nails on her birthday, and they became "a thing," especially for those sympathetic to the LGBTQ+ community.
The bright, cheerful rainbows add color and positive energy and manifest support for Pride Month.
For those looking for something new, a fun and fashionable departure from the dark and dreary every day, Rainbow Nails come in a dizzying variation that is sure to please: from a Rainbow French manicure to funky unicorn stickers, there is something for everyone.
One Nail, Different Colors
One of the easiest ways to grab that Rainbow is to paint each nail in a brilliant Day-Glo color. From vibrant blue to lime green, acid yellow, or neon orange, those colors brighten up the gloomiest mood.
Colorful French Tips
The solution for those who love the color but are hesitant to commit to too brash a display is Colorful French Tips. The classic and classy French manicure is upgraded with a wash of soft color at every tip, accented with a dash of white.
Tie-Dye Nails
For those who want to go big or go home, wild and swirly Tie-Dye Nails with a hint of 70s funk and hippy flower-power revival may be the way to go. The style is bold, eye-catching, and frankly fun.
Polkadots & Stripes
Color fills the word in swirls and splotches, Polkadots, and Stripes. Why not embrace the strange and wonderful in a stipped and dotty rainbow on your nails? Start with a stark white base, then add a mishmash of colors to brighten it all up.
Matte Ombre Perfection
The Rainbow is still within reach for those who love soft sunsets and delicate shades. Matte Ombre rainbows are painted on each nail, shading from a darker to a lighter shade of the same pastel color. Soft and subtle, the Rainbow is still there.
Rainbow Unicorns
Those who love rainbows invariably love unicorns too. Rainbow Unicorn nails offer the best of both worlds, with sweet unicorn and rainbow stickers added to monochrome nails.
Rainbow Nails for Pride
June is Pride Month, and the Rainbow is the ultimate symbol for those celebrating diversity. Rainbow Nails are created by painting a rainbow on each nail, leaving the base and a middle stripe as negative space, allowing the natural nail to shine through.
Rainbow and Black Manicure for Pride
There are those for whom black is a statement of style, a fashion manifesto. There are Rainbow and Black Manicure for Pride manicures for those who can't do without black. Alternated nails are painted black, with occasional rainbow overlays brightening up hands.
Mixed French
Fans of French manicures can embrace the Rainbow with a Mixed French manicure. The nails are covered with a clear polish, and the tips are painted in different bright colors to represent the Rainbow.
Rainbow Flowers
Cheerful, upbeat, sweet stickers turn the nails into a garden of optimism and hope with Rainbow Flowers. The base can be transparent or soft, shell or flesh-toned nail polish.
Sticker Book Nails
It's easy to transform a bland monotone manicure by reaching for a book of nail stickers. A different sticker on every nail, in different colors and randomly applied, gives an ethereal look to Sticker Book Nails.
Sleepover Nails
Back in the day, little girls had sleepovers, and one of the best parts was decorating each other's nails in the strange, craziest, most colorful way. Sleepover Nails start with a rainbow and add childlike stickers to make it more fun.
Negative-Space Rainbow Nails
Negative-Space Rainbow nails are another variation of the French manicure. The oval of the nail is left clear, and the tips are embellished with a swirling rainbow in acid color. A more sophisticated take on the Rainbow look, the bright, cheerful rainbows add color and positive energy and support Pride Month.