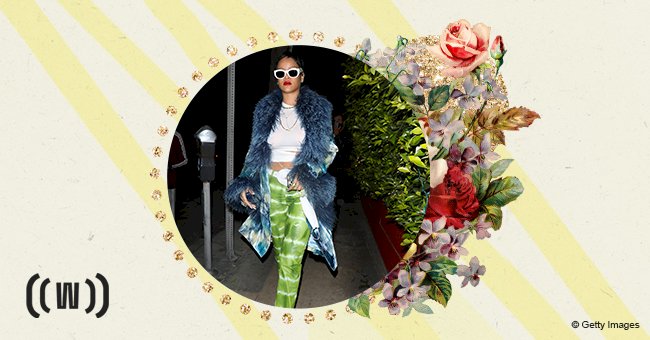 Rihanna's Pixie Cut Makes A Comeback
After a brief dabble with a chic mullet, Rihanna has gone back to her familiar favorite; the short dark pixie cut hairstyle.
Spotted out and about during a reported date night with her boyfriend ASAP Rocky, in Giogrio Baldi in Santa Monica, the Fenty Beauty Founder debuted a hot new but also familiar hairstyle.
As per usual, the thirty-three-year-old mogul paired the transformed new short hairdo with an eye-catching ensemble dripping, head-to-toe in designer wear. She wore a statement shaggy-collard vintage Dior coat over a crisp white Hyein Seo crop top ($195), paired with vintage Versace sunglasses, custom-made, lime green tie-dyed pants by Chrome Hearts, and heels by The Attico ($688).
Pixie Cut Rih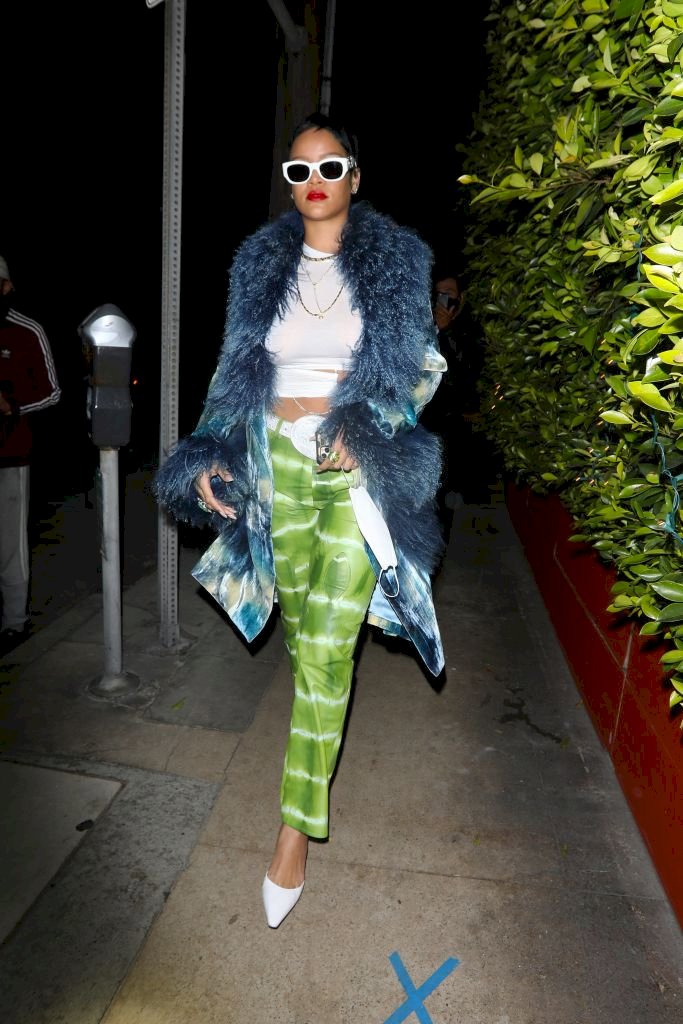 Getty Images
Of course, not new to the super short haircut; her new do is reminiscent of her 2012 pixie cut that she ceremoniously debuted at the VMAs. The look has become a clearly defined style moment and one of Rihanna's most memorable. She wore the hairstyle through her "Unapologetic" era.
In classic icon fashion, the fantastic haircut inspired many to embrace the "short hair don't care." Specifically the humble, versatile, and chic pixie.
Getty Images
Lest we forget yet another of Rih's unforgettable pixie cut moments that came in 2014 when she revisited the short 'do but gave it a bold, colorful new twist opting for a pink pixie wig.
Short Hair Rih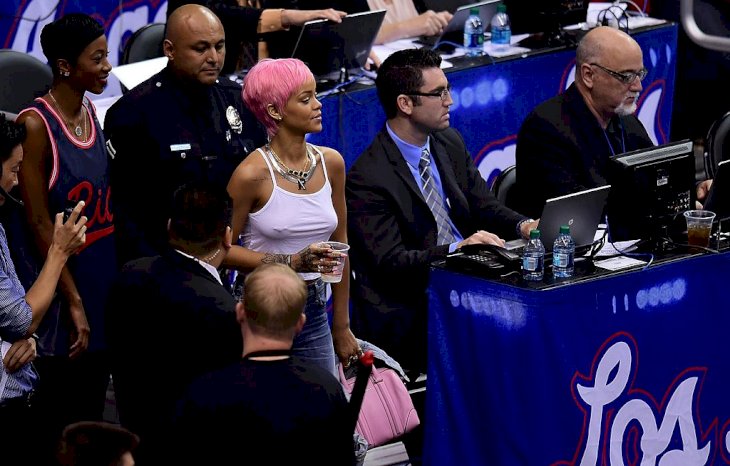 Getty Images
In a 2019 interview with Sarah Paulson, the hitmaker revealed that she had always wanted to sport short hair, but her mother wasn't quite for the idea.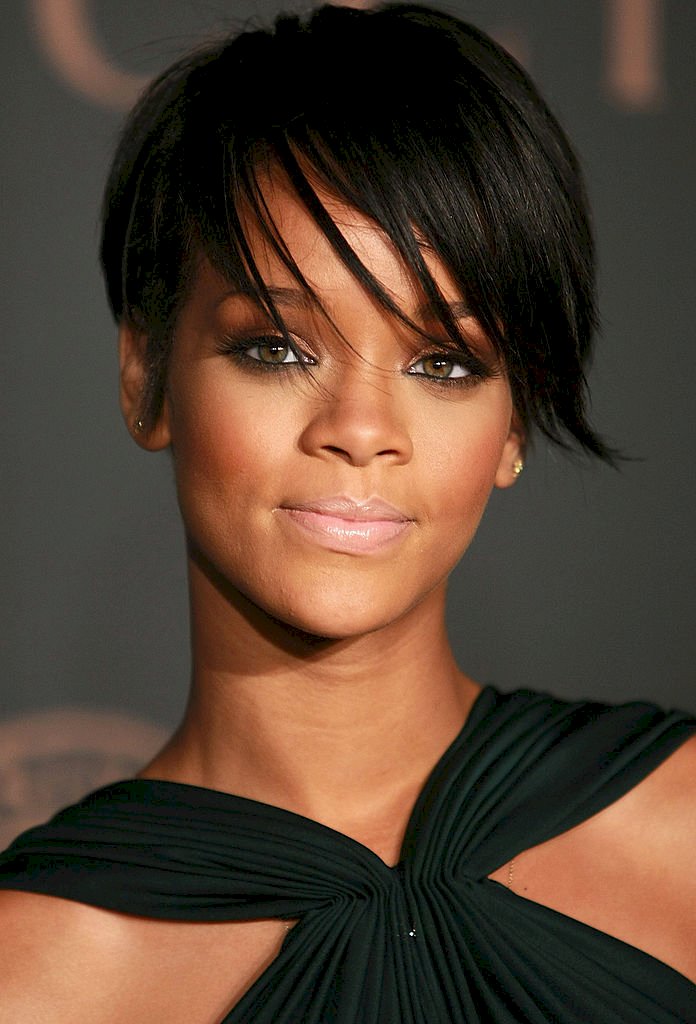 Getty Images
However, Rihanna had her first drastic public haircut in 2007 when she opted to dye her hair and wear it in an asymmetrical bob. The famous, period-defining transition reintroduced Rihanna to the world as she had a significant rebrand in the wake of her "Good Girl Gone Bad" era.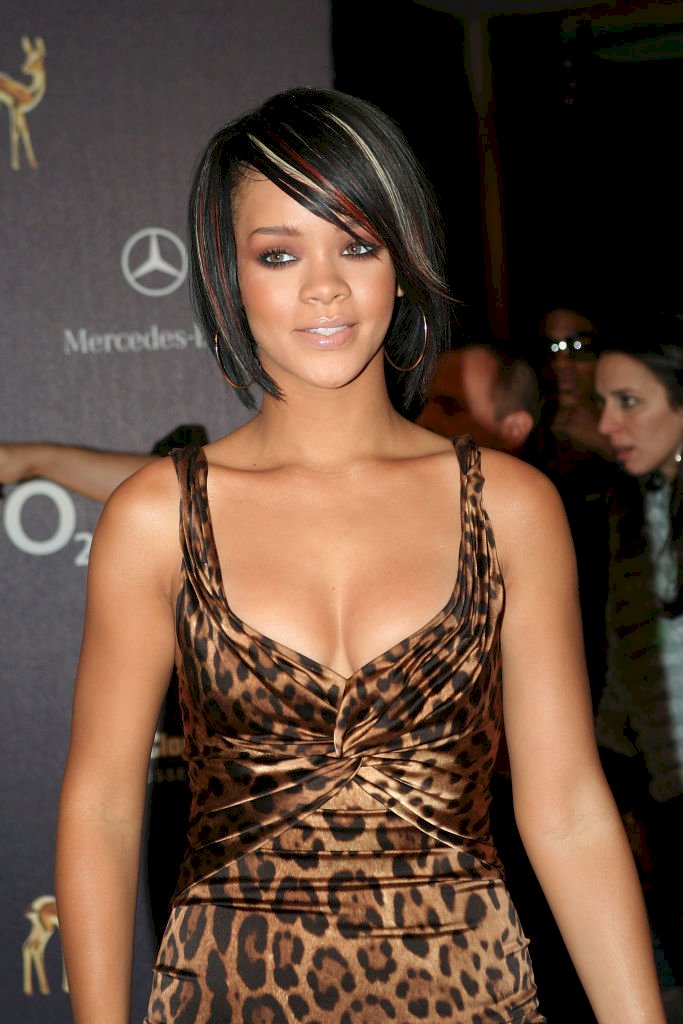 Getty Images
In 2017, Rihanna's hairstylist, Ursula Stephen, told Billboard how significant that change was for Rihanna, adding that "If she didn't change her look, [the album] wouldn't have been as impactful." Stephen continued to say that not that the album was bad, but that change in her look made people stand up and take note.