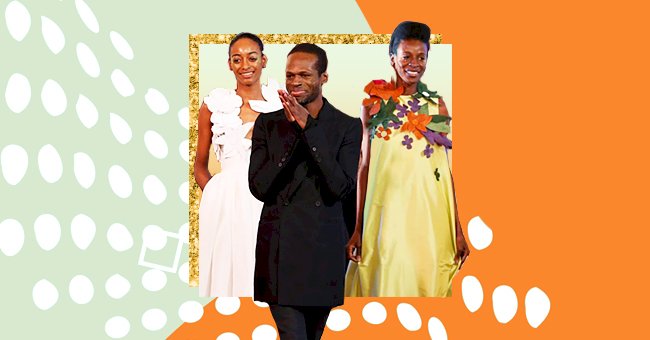 Spotlight: African Designer Imane Ayissi
Fashion designer Imane Ayissi is on a mission to showcase the diversity and complexity of African fashion one garment at a time.
The African scene is diverse and vibrant, and with an increasing number of designers emerging, we're getting to see just how varied and complex African designs are. And we surely a lot more to see from African creatives.
Only the third African designer to present their spring/summer 2020 haute couture collection as a guest designer on the official schedule, Imane Ayissi, is on a mission to show how widely diverse African culture is.
Ayissi's Backstory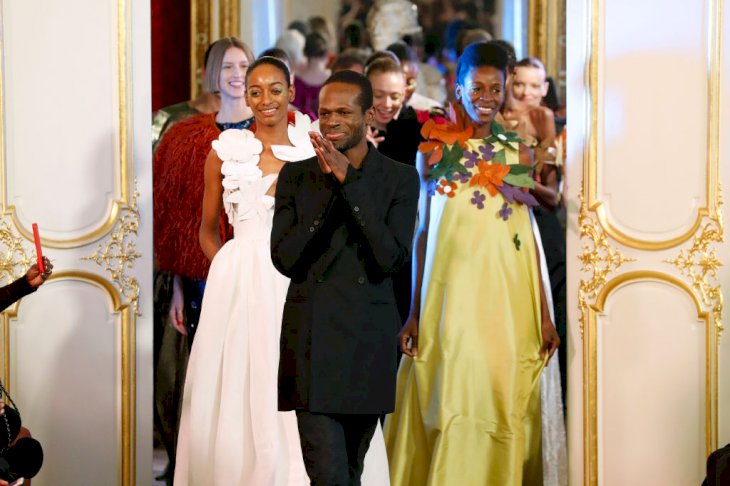 (Photo by Estrop/Getty Images)
Image Ayissi used to deconstruct his Julienne Honorine Eyenga Ayissi dresses (his mother and the first 'Miss Cameroon' of an independent Cameroon).
Seeing how the dresses were put together, combined with his mother's sheer elegance, cultivated his passion for fashion. To this day, he credits his mother as his muse.
Where It Began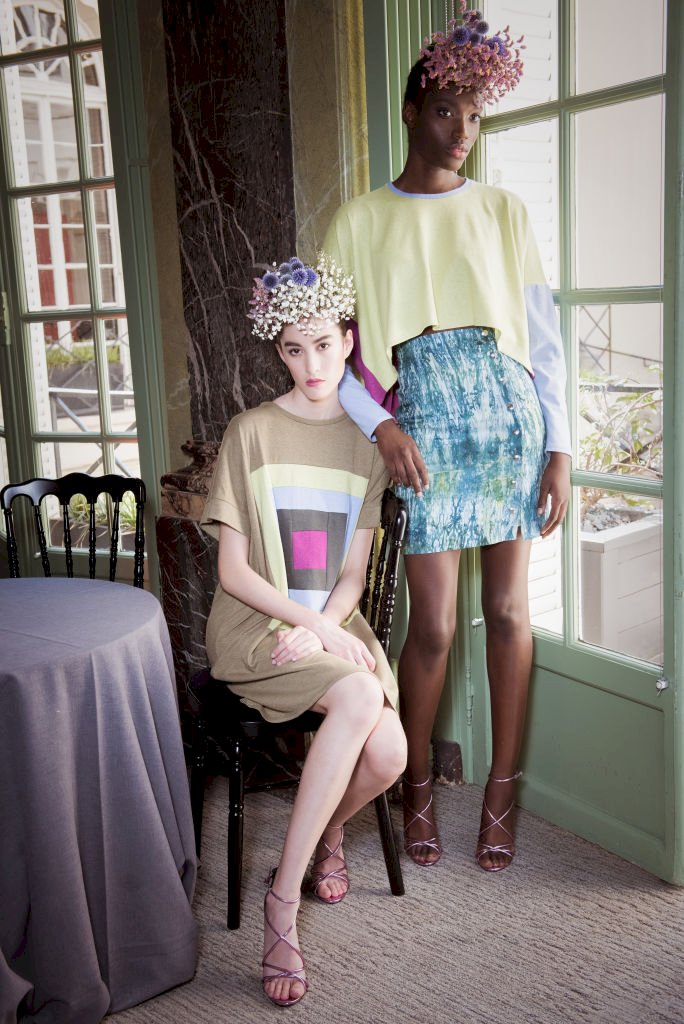 (Photo by Francois Durand/Corbis via Getty Images for Imane Ayissi)
The designer relocated to Paris, where he pursued a career in modeling and dancing. He even graced the stages of some of the major fashion brands, like Dior and Givenchy.
In 2004 he started his own self-titled fashion label. At first, he created looks for private clients, but things have changed since then. He has since gone on to showcase work in international fashion around the world.
Ayissi On African Fashion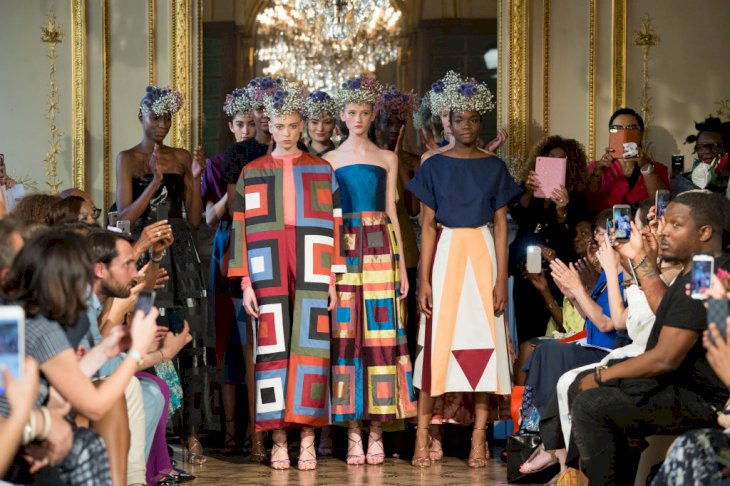 (Photo by Francois Durand/WireImage for Imane Ayissi)
Africa is often clumped into one without acknowledging that it is a continent that consists of fifty-four countries and a plethora of unique cultures and languages. There is a beauty to Africa, and Ayissi seeks to change the regressive narrative by showcasing the complexities.
"Africa isn't a country, it's a continent! We deserve better than these simplistic clichés, which sadden me. It's my mission to show how hugely diverse our cultures are: in Cameroon alone we have over 200 dialects; there is a profound complexity that I want to celebrate."

He explains in an interview with Vogue.
Ayissi's Work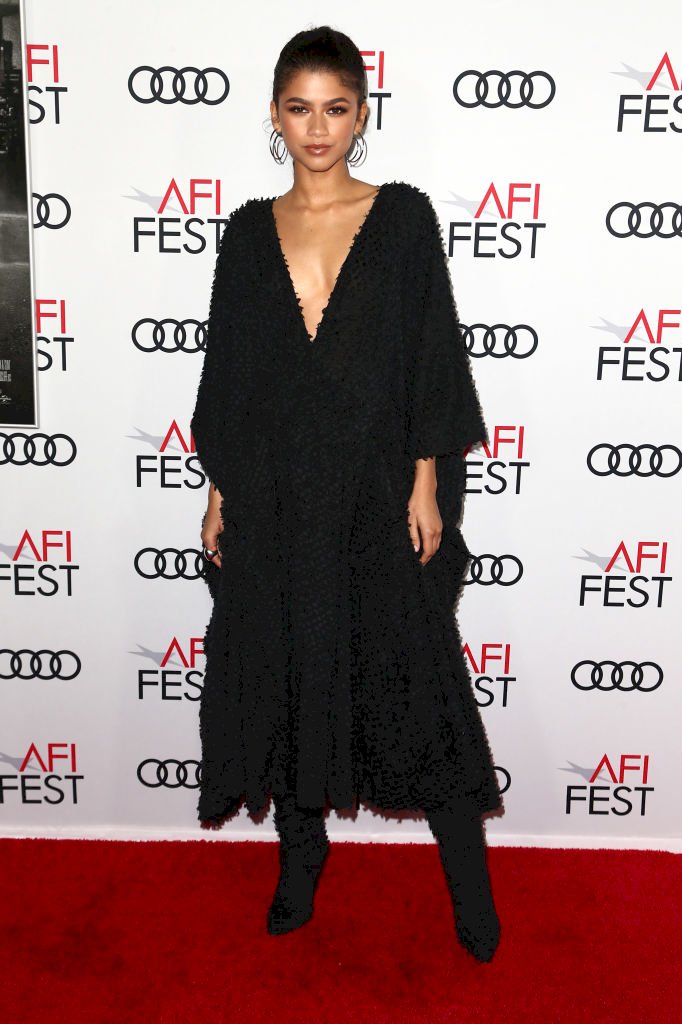 (Photo by Tommaso Boddi/WireImage)
The designer takes a lot of his inspiration from traditional textiles. His chic designs have been worn by the likes of Zendaya, Angela Bassett, and Aïssa Maïga notes Vogue.
Ayissi's Approach To Fashion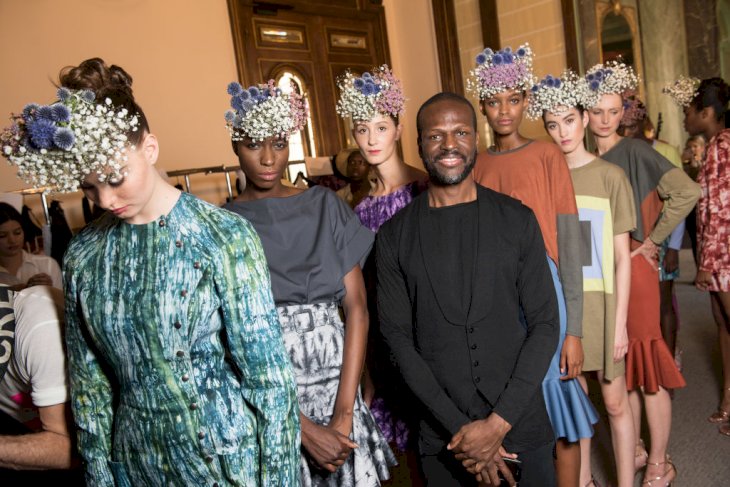 (Photo by Francois Durand/WireImage for Imane Ayissi)
Many of the fabrics used in his designs are sourced in collaboration with cooperatives, such as Xoomba – based in Burkina Faso, says Vogue. Xoomba specializes in ethically produced organic cotton.