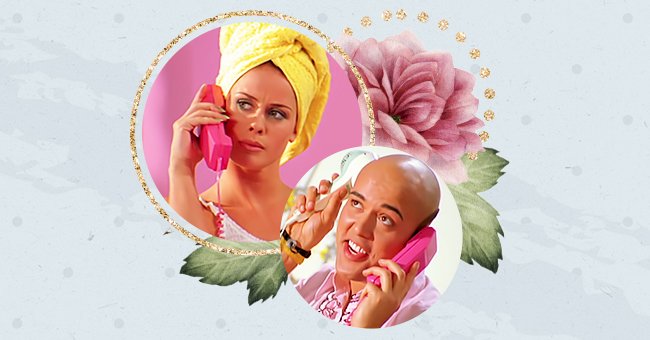 The Best One Hit Wonders Of All Time
We might have gotten used to some of our favorite artists giving us album after album, annually or even two or three times a year. And time and time again, they cement themselves as our favorites because of the number of hits they make.
However, some artists only needed one shot to knock our songs off forever. Years later, we still find ourselves jamming along and humming the tune on a bright and sunny morning or turning to their solace on grey days.
The 90s produced many of these tunes, and naughties produced many one-hit wonders who were here today, gone tomorrow but never forgotten. With that, check out some of the best one-hit wonders from the years that we still can't get enough of.
"Gonna Make You Sweat (Everybody Dance Now)" (1990)
Appropriately named, this is the kind of song that makes you want to get up and active. It might be one of those songs you consider adding to your workout playlist.
'Somebody That I Used to Know' By Gotye featuring Kimbra (2011)
Gotye and Kimbra dropped a banger and left the party, never to be heard of again. The record won the pair multiple Grammy awards while maintaining a top spot on the charts for eight full weeks.
'Take on Me' By A-ha (1985)
Their native continent of Europe might tell a different story, but in America, A-ha's "Take Me On" had achieved resounding success. Despite various other projects, nothing stuck quite like this record.
'Barbie Girl' by Aqua (1997)
This is one of those songs you were probably singing the lyrics all wrong to until you got older and maybe cringed a bit. Even so, this was indeed a catchy tune.
'Cupid Shuffle' By Cupid (2007)
A son with an accompanying dance has a way of sticking. Though Cupid had released other music over the years, "Cupid Shuffle" just hit different and became one of the popular songs to line dance to. While Cupid tried to bring jumpstart his career by auditioning for "The Voice," things didn't quite work out as none of the judges turned their chairs.
'We Like to Party' by Vengaboys (1997)
The Dutch Eurodance group Vengaboys released this catchy tune, "We Like to Party," and it categorically blew up all over.
'Just the Girl' By The Click Five (2005)
Hands up if you grew up in the early 2000s, and this song played on your flip phone. Ah, we sure do love the sound of nostalgia.
'Bad Day' By Daniel Powter (2005)
In the same year, Daniel Powter released a memorable pick me up song. This song was everywhere. Also, it was certified triple Platinum by the Recording Industry Association of America (RIAA).
'Spirit In The Sky' By Norman Greenbaum (1969)
If we're having a conversation about timeless tunes, this song has transcended time. The song was released over five decades ago, yet those born years later still know it and can belt out the lyrics for anyone. That may be primarily because of the number of times it's used in movies and commercials.
'Return of the Mack' By Mack Morrison (1996)
The soundtrack to your bounce-back after a heartbreak that makes you want to break out into a dance. The song is funky and memorable.