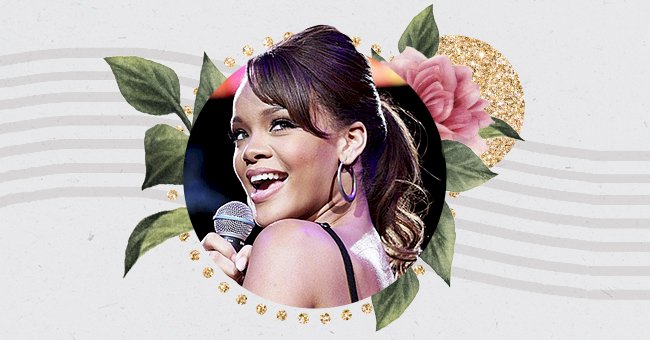 The Evolution Of Rihanna's Bangs Over The Years
Rihanna has done it all with her hair. For years she has set trends that left inspired and contemplating drastic hair cuts and colors.
Who thought mullets would be in again, or that when Rihanna had her red hair phase years ago that it would be a moment? Without a doubt, the beauty entrepreneur and musician has given the masses much hair inspiration over the years. It sure makes a person excitedly curious about her coming venture, Fenty Hair.
While bangs are one of the most popular hair trends right now, the thirty-three-year-old mogul has dabbled in and out of the hairstyle for years; here's the best of Riri's bangs over the years.
2005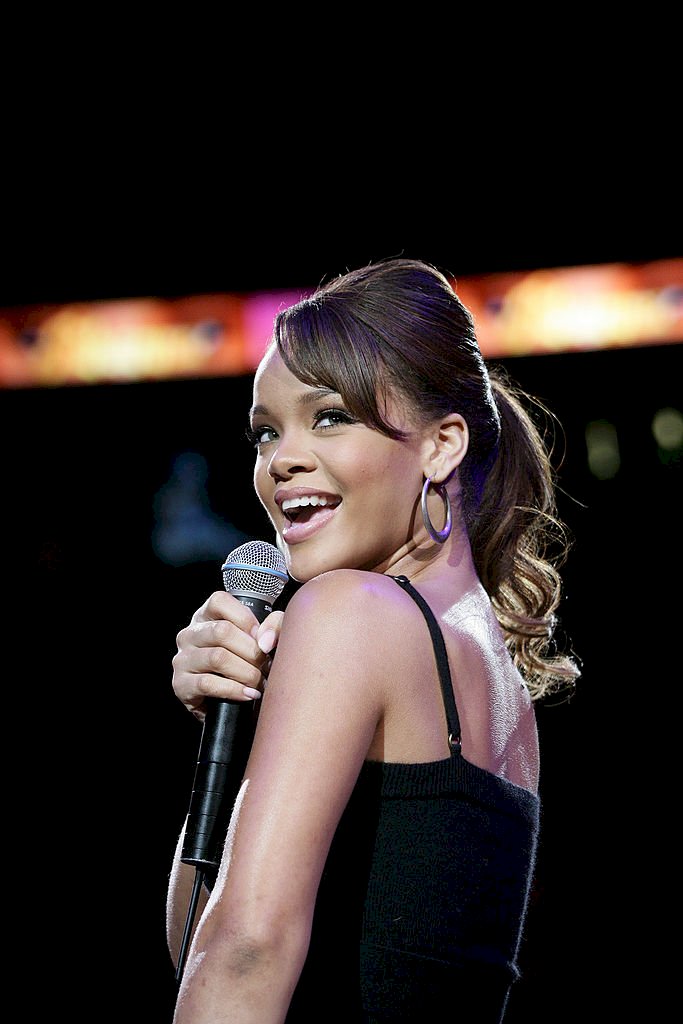 Getty Images
Over fifteen years ago 2005, when Rihanna started making her mark as a singer, she rocked layered, straightened, small side bangs with her hair curled in a ponytail.
2007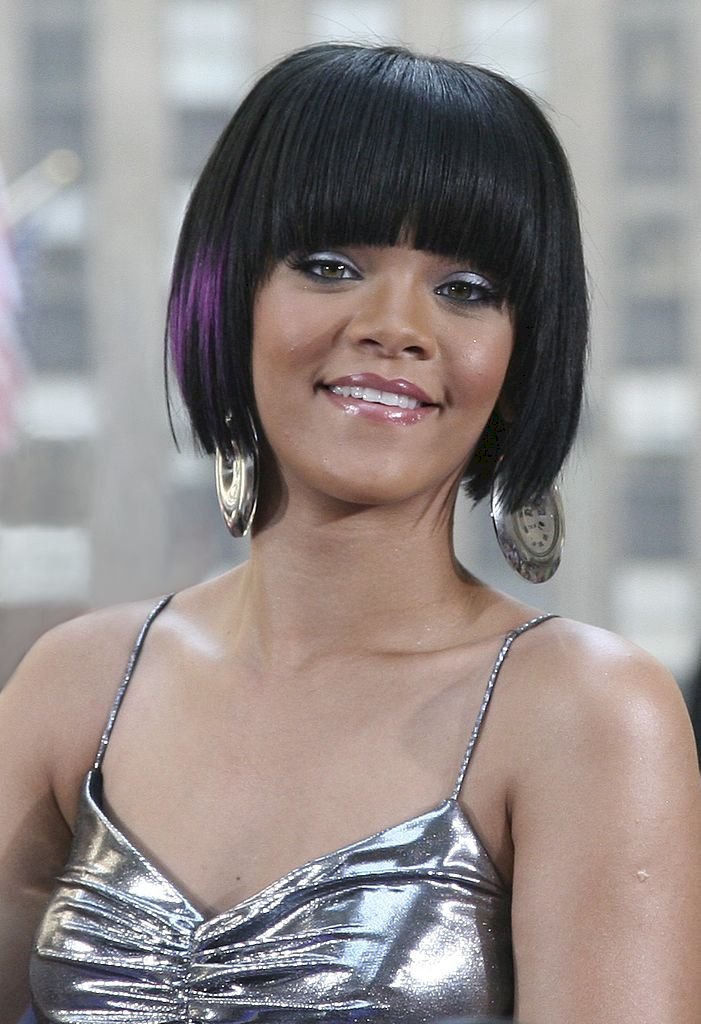 Getty Images
Rihanna went for a below-the-brow cut for a touch the jawline jet black bob she wore back in 2007. She had the same hairstyle at the 2007 MTV Awards.
2008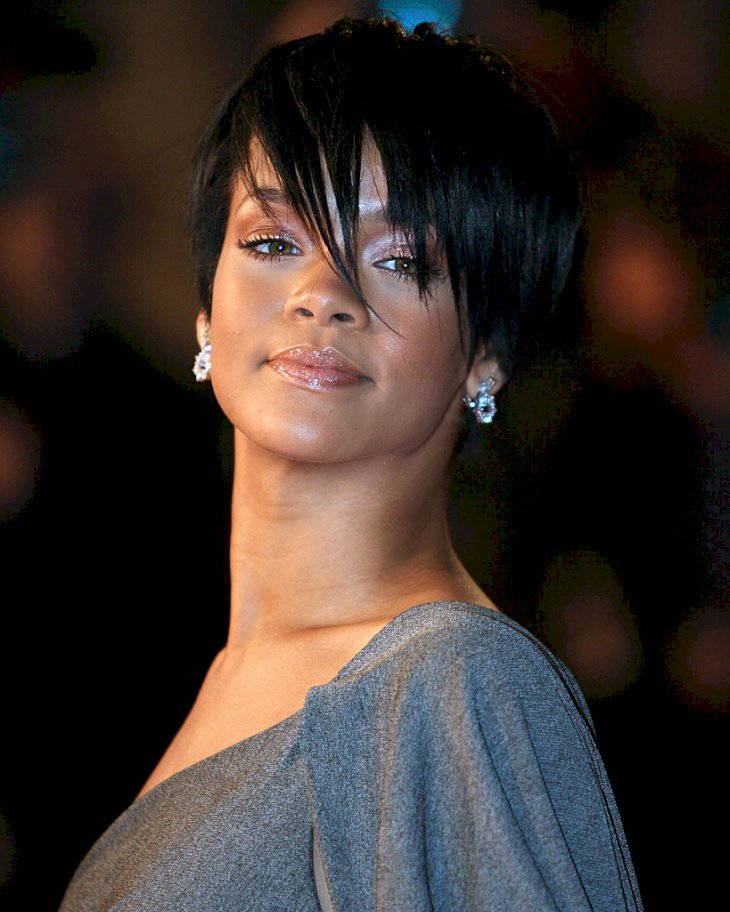 Getty Images
Who could forget this Rihanna in this pixie back in 2008? Hands up, if this was the moment you seriously contemplated a pixie cut with bangs yourself.
2009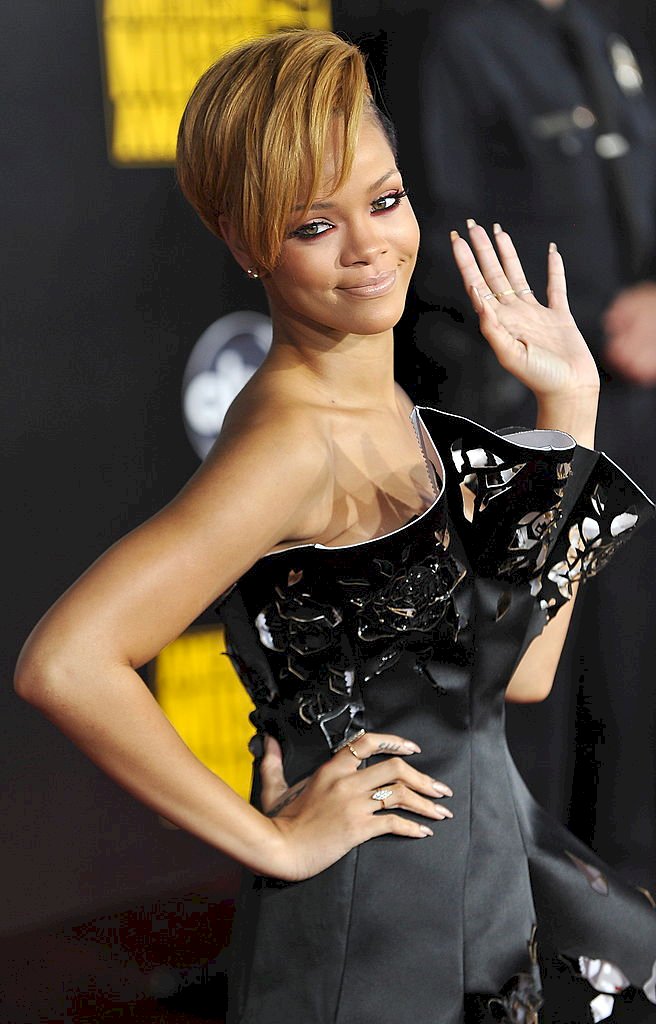 Getty Images
In 2009, the "Badgal" made a drastic switch from the standard black and brown hair colors we'd been accustomed to seeing her with. She kept the blonde hair for a while before her next big transition.
2010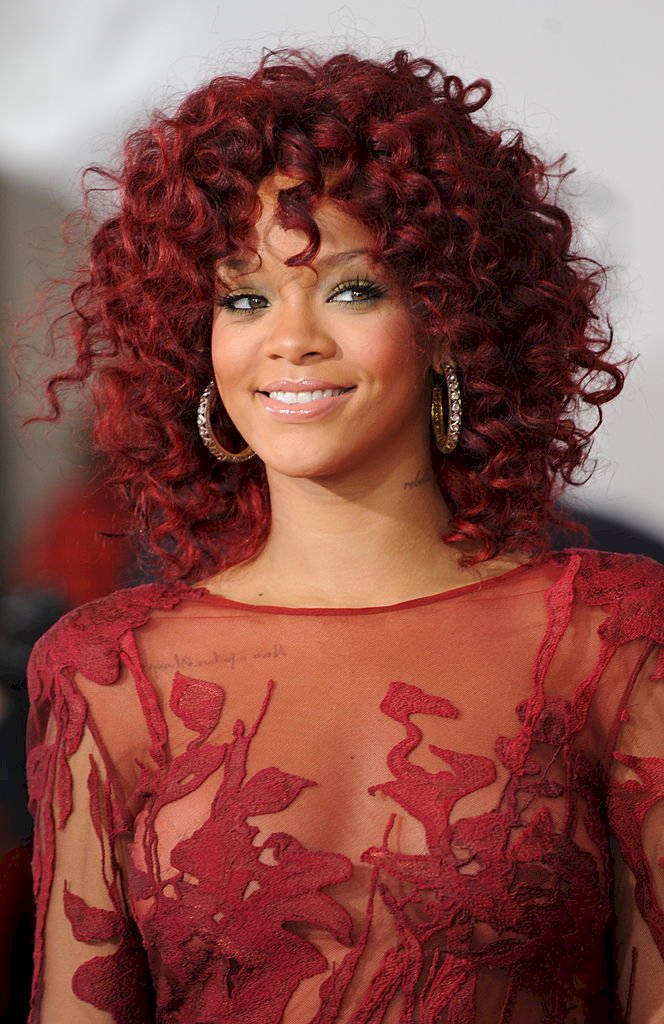 Getty Images
Red hair Rihanna was another cultural moment for the books. Here she opted for fun, big curls, and some bangs to complete the look.
2012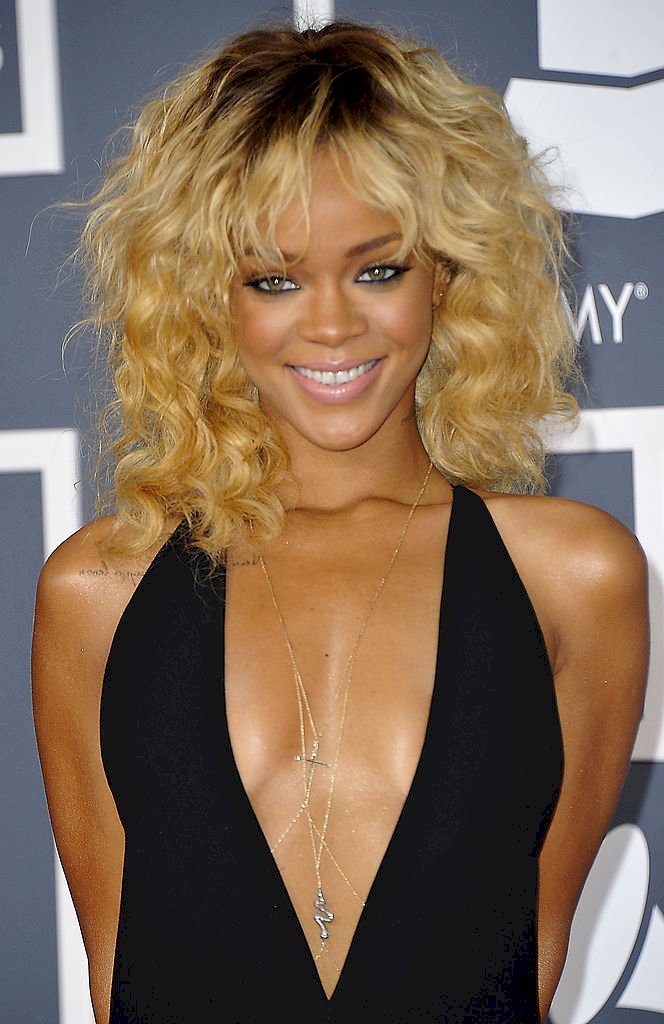 Getty Images
After giving us all the jolt of red hair inspiration, Rihanna returned to her blonde hair but kept the loose curly hair. At the 2012 Grammy Awards, she went for a wavy beach blonde look.
2014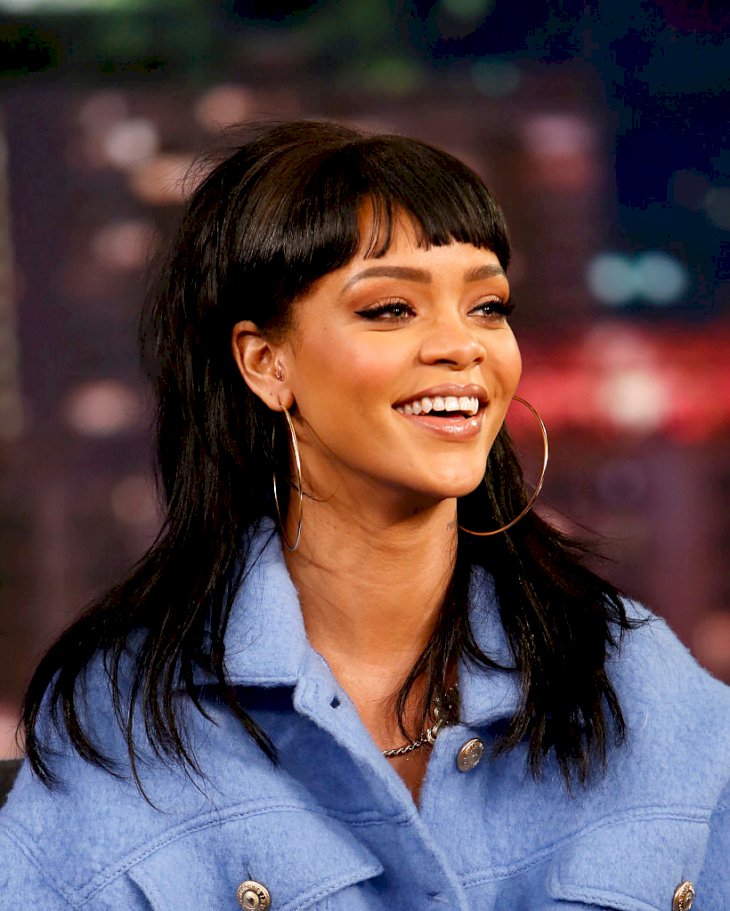 Getty Images
If someone's going to make cropped bangs look great, trust it's Rihanna. For "Jimmy Kimmel Live," the fashion and beauty entrepreneur cut her bang way above the brow for a casual, shaggy look.
2015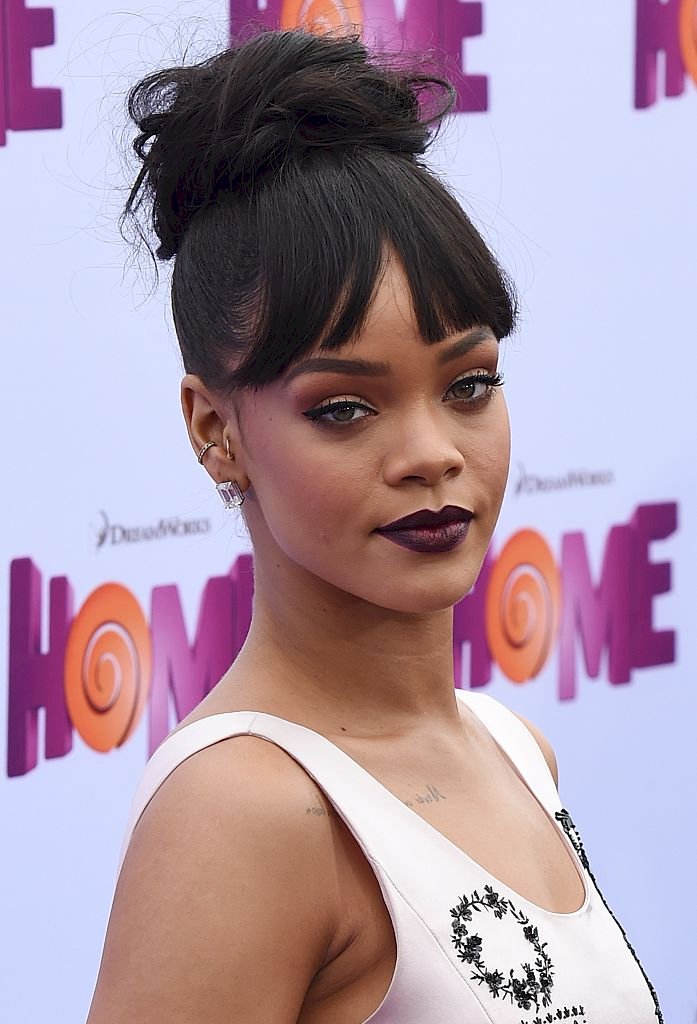 Getty Images
Rihanna went for sleek with bare brow kissing bangs with a messy top bun for the premiere of the animation "Home" in 2015.
2016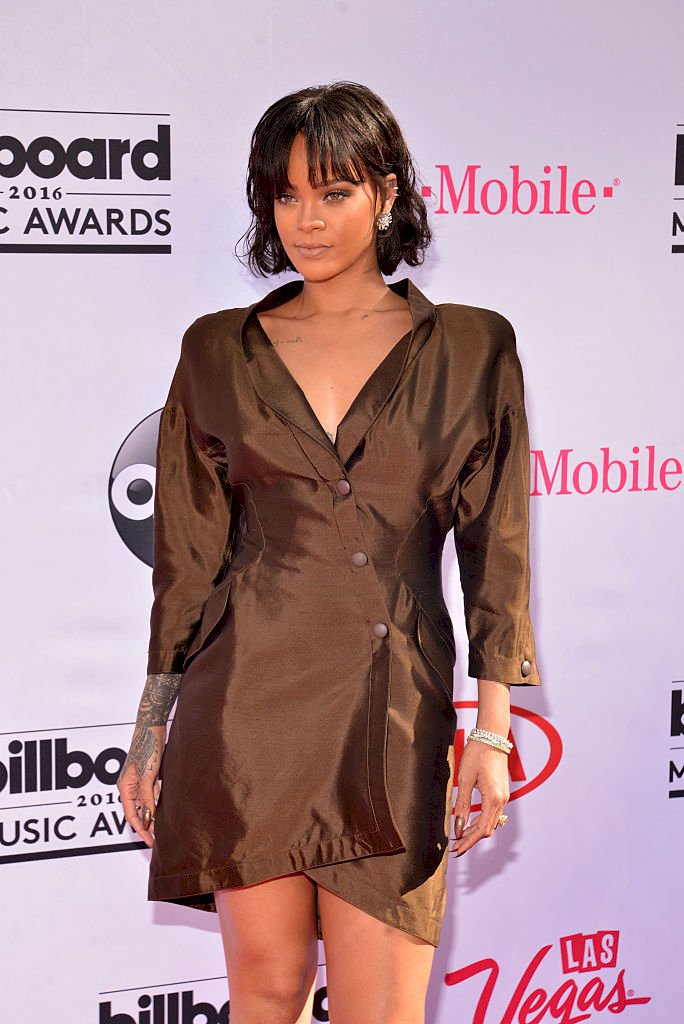 Getty Images
With more inspiration for your next hairstyle, the 2016 Billboard Music Award saw Rihanna arrive in a chin-length wavy bob with wispy, piecey bangs.
2017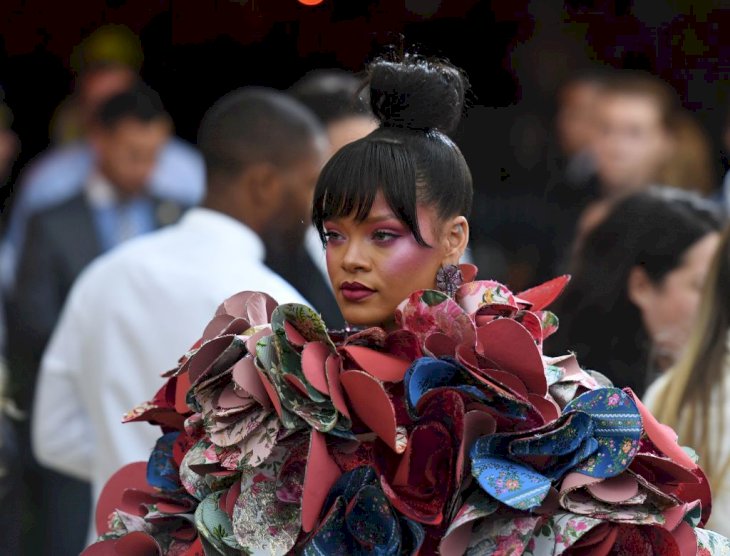 Getty Images
Rihanna arrived at the Met Gala in 2017 and took no prisoners. Looking pretty as a picture, Rih went for a sweet, flipped bang and bun look.
2021
We're not leaving before we have a chat about the return of the mullet in 2021. While it may be a surprising return, Rihanna took the hairstyle and ran with it. There's just nothing she doesn't look good in!