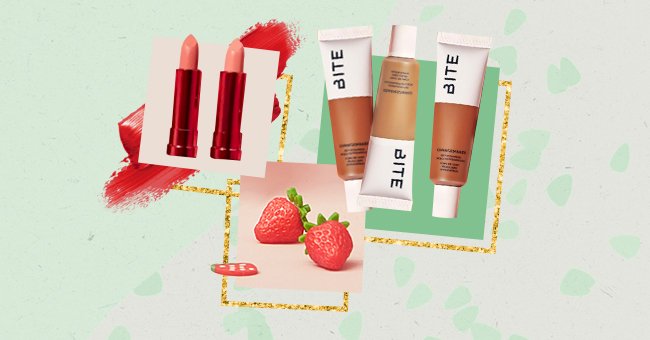 The Top 10 Organic Makeup Brands Worth Trying
Natural and organic products have started making rounds in the beauty arena, with people giving conscious thought to what they put on their bodies. Clean, cruelty-free, and vegan formulas pose no threat to our skin and help us ace the look-good-feel-good makeup game.
Many new beauty brands have graced the market in recent times, offering countless benefits at an affordable price. However, when we go through their labels and find parabens, phthalates, sulfates, and other harmful ingredients written on them, the best thing to do is put them away and choose natural alternatives.
Our Instagram feeds and social media, in general, are great spots for discovering natural makeup products, but having several options at our disposal can get overwhelming. Discover our pick of ten organic makeup brands that will promise you a natural sheen and glow without any side-effects.
1.Lilah B.
Talk about organic makeup that pleases your minimalist heart and helps you declutter to keep things simple and sweet. Lilah Beauty offers natural, vegan, and clean products to satisfy your need for beauty and comfort.
2.Bite Beauty
Have you ever thought of makeup products as wholesome foods for your skin? If not, let Bite Beauty school you with its "clean beauty lineup fueled by skin-loving superfoods." So much for opting for an organic beauty brand.
3.Vapour Beauty
Vapour Beauty is an environmentally-responsible beauty label that believes in giving back to society through sustainable practices. Besides creating iconic makeup items, they have a recyclable facility where customers can send back their used products.
4.Beautycounter
Beautycounter believes in reaching out for products that are genuinely good for your skin. They have a diverse product lineup, including everything from creamy concealer and lightweight foundations to sheer glow lipsticks and volumizing mascaras.
5.Lawless
Lawless boasts about creating transformative makeup products that are clean to the core, devoid of parabens, sulfates, talc, and other toxic ingredients. This brand has everything to please your maximal beauty-loving heart, and their all-new Lip Plumping Gloss is worth trying.
6.100% Pure
100% Pure features clean and cruelty-free skincare and beauty products infused with natural formulas that nourish and nurture your skin. You will also find fruit-pigmented cosmetics enriched with fruit extracts for a splurge of fresh and fruity makeup experience.
7.Juice Beauty
Juice Beauty is a certified organic skincare and beauty brand with a plant-based and naturally-sourced product portfolio. From clean, lash-defining mascaras and glow-boosting tinted moisturizers to luminous lip crayons, you will enjoy the juicy beauty range offered by this natural makeup brand.
8.RMS Beauty
Transform the way you wear makeup with this incredible beauty label that features organic and clean ingredients. RMS Beauty products offer maximum coverage and a luminous, healthy glow, which means you don't need to slather on large amounts to get the desired effect.
9.Alima Pure
Alima Pure is another organic beauty brand that lives by the motto, "less is more." They offer mineral-based, skin-loving, and non-toxic products that provide the much-coveted perfect matte and sheer glow.
10.Saie
"Say hello to clean and elevated beauty" with Saie Beauty's SPF-based moisturizer, lightweight, dewy highlighters, and nourishing lip balm gloss. For the people who are after clean cosmetics with no compromise on the final result, this is your cue.