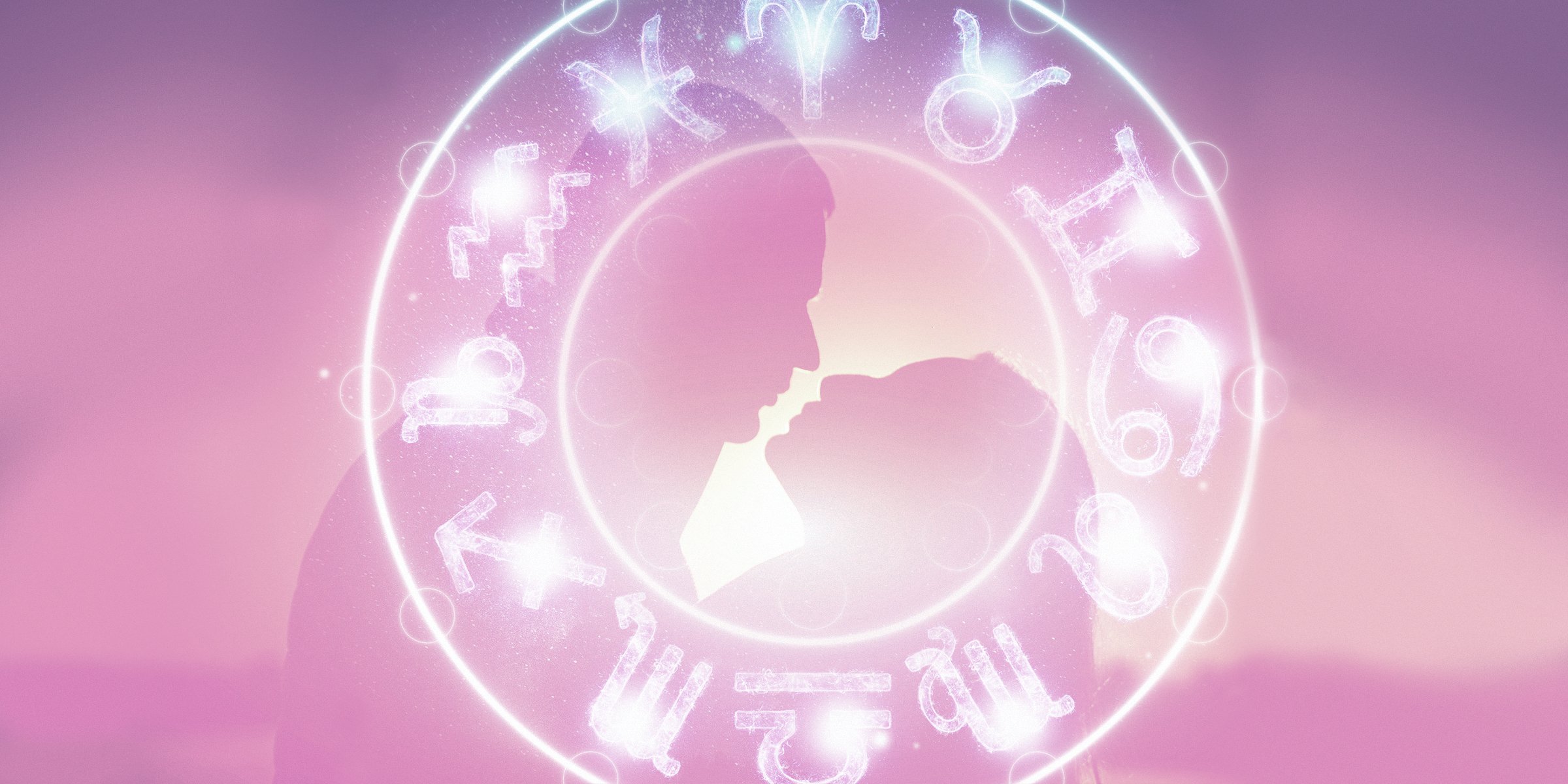 Romance Zodiac. | Source: Shutterstock.com
The Zodiac Sign Least Compatible to Yours When It Comes to Love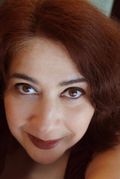 If the truth is in our stars, check your astrological compatibility the next time you meet an attractive someone. They may be your worse possible match.
How often have you fallen for someone who seemed perfect, only to have the fantasy explode when the incompatibilities surface? Astrology is not, nor does it claim to be an exact science, but it can give you helpful clues regarding your love life.
That doesn't mean you should rule out someone just because your star signs don't mesh, but it might give you a heads-up about the issues that arise after the honeymoon period.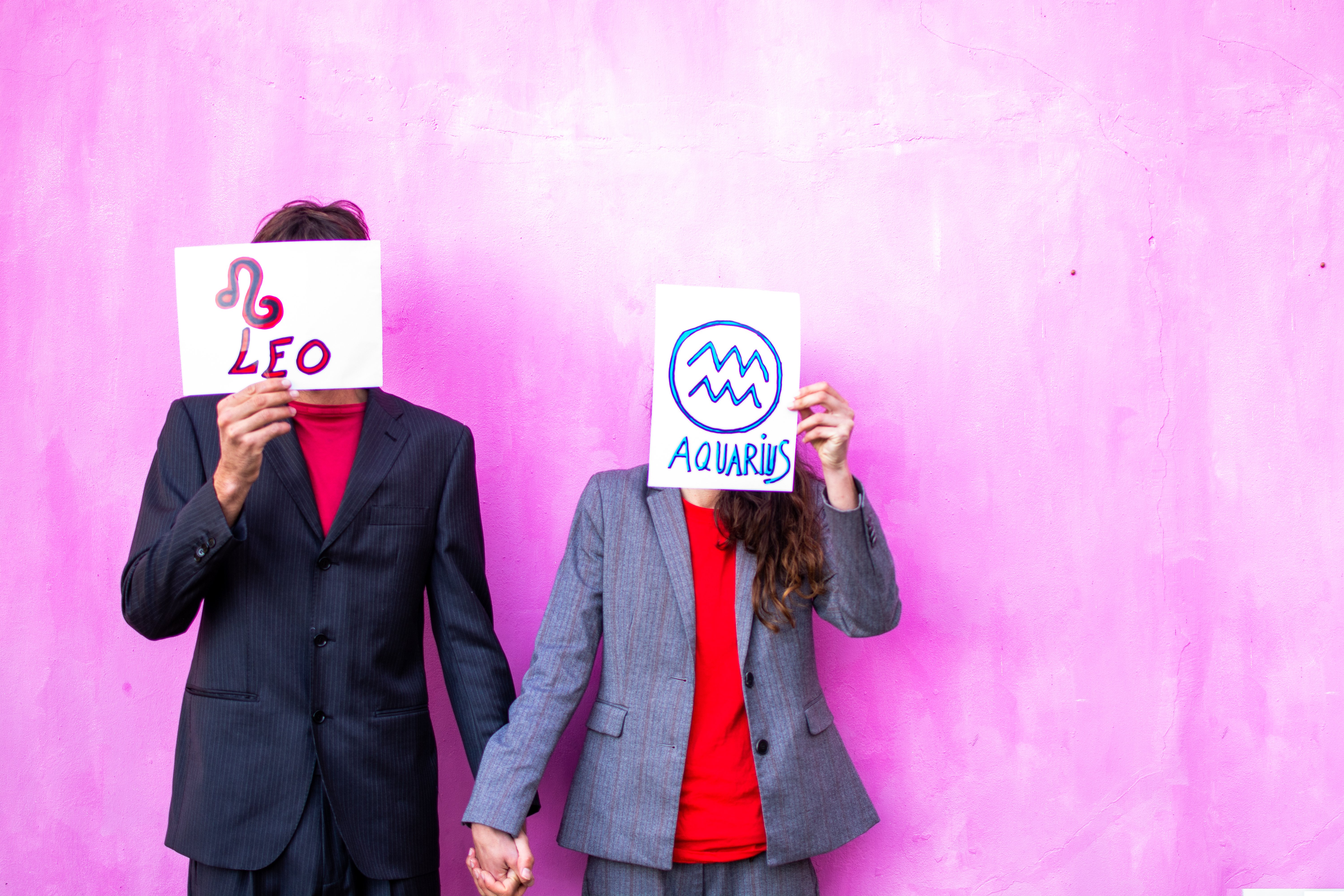 Couple holding up their star signs. | Source: Getty Images
Getting it right in the field of romance takes work. It's a hit-or-miss; no matter how many compatibility quizzes you take, you often end up with someone who looks right on paper but is a disaster in real life.
The answer to some of those clashes may be as simple as astrological incompatibility. Personalities are like chemicals, mix them, and you may get pink soda pop --or nitroglycerine. Astrologer Kristina Semos explained:
"Certain combinations of zodiac signs tend to get along more easily than others naturally, but each dynamic has true pros and cons even if all signs point to 'No! Avoid dating that zodiac sign!' you could totally benefit in some way from it if you stay open-minded."
This is especially true if you only consider your and your prospective partner's Sun Signs. Sometimes the incompatibilities (most times) are spot on, but once in a while, that crazy mix does work spectacularly. It's up to you to figure out the odds and decide if it's worth the risk.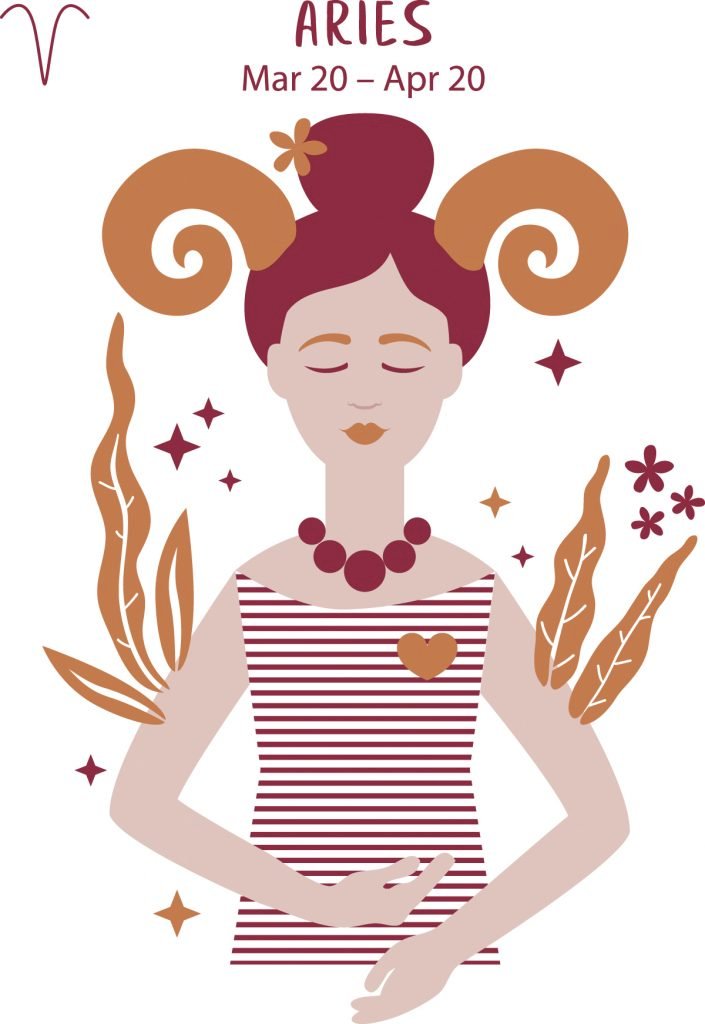 Aries. | Source: AmoMama
Aries
Aries is all fiery ambition, takes life head-on, and loves to win; things get sticky when the Ram falls for the Goat. At first sight, Capricorn and Aries seem a match made in heaven --both driven, ambitious and relentless.
The problem is that Leo loves for life, and Pisces loves for now.
Unfortunately, they both want to be on top, the Big Boss, the one who dictates the rules. That's when the relationship between the Goat and the Ram goes pear shape.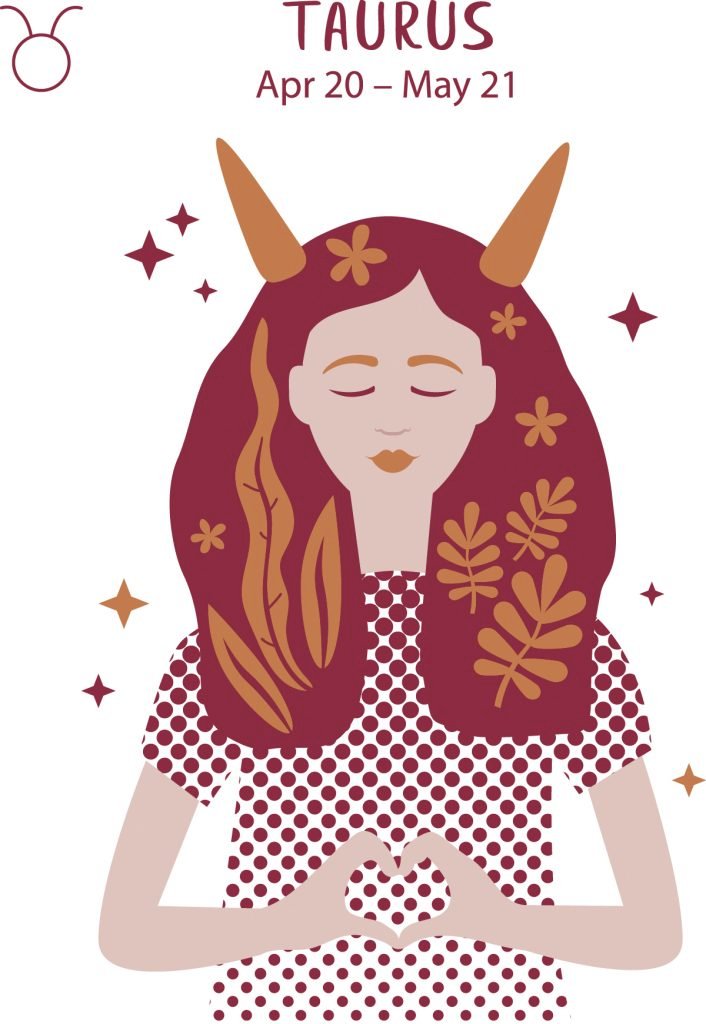 Taurus. | Source: AmoMama
Taurus
Earthy, sensual Taurus is passionate, devoted, and a true romantic. All they want is to love and be loved unconditionally and fall into their partner's arms in the traditional forever-love way.
Taurus will be fascinated by innovative, inventive, revolutionary Aquarius, but their partner will ignore their need for stability. That cozy love they need will not be forthcoming. The soft-hearted Bull will be devastated, try to save the relationship, and Aquarius will be off to save the world.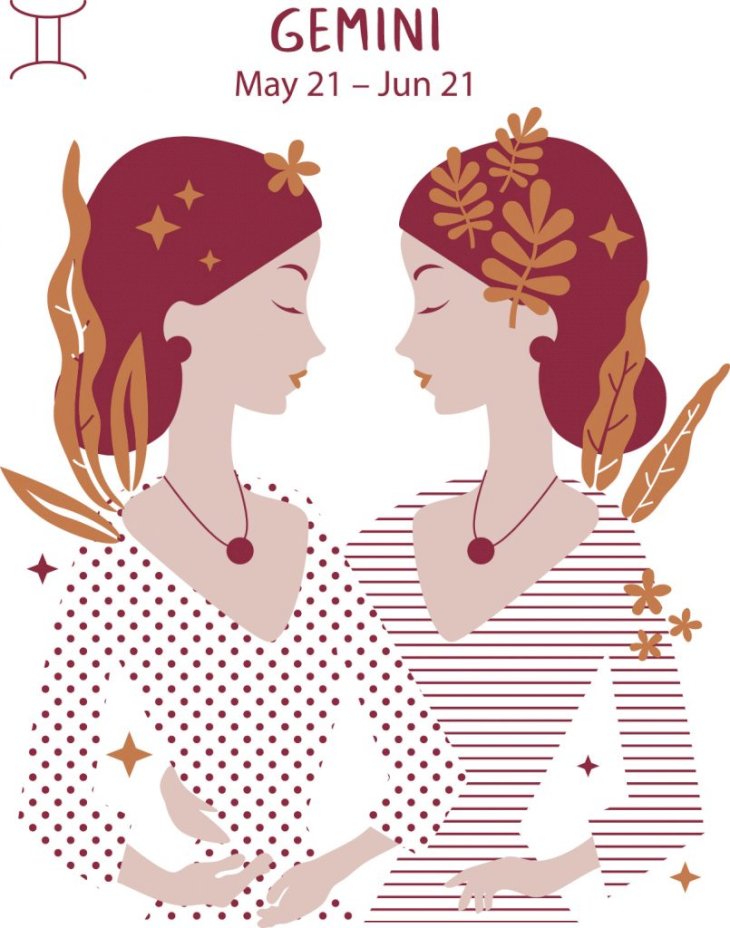 Gemini. | Source: AmoMama
Gemini
Geminis love socializing so much that there are two of them! They are never alone; laughter, chatter, and flirtation are as natural to them as breathing. They are adorable, bubbly, and fascinating, and since opposites attract, Cancer will be head over heels.
But Gemini is an Air sign, and shy, introverted, reclusive Cancer is Water. The sensitive, intuitive Crab will struggle to deal with Gemini's need for company. They are together, isn't it enough? Nope, and unless they learn to compromise on their needs, it's goodbye for Cancer and Gemini.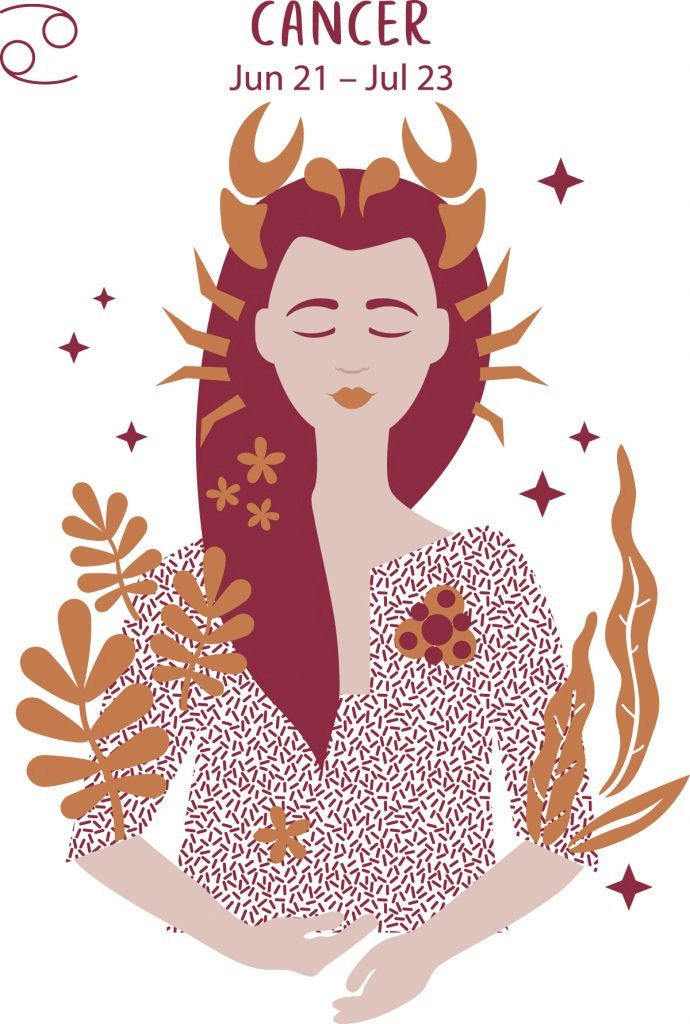 Cancer. | Source: AmoMama
Cancer
For the sweet, sensitive Cancerian, that hard shell is a necessity. It protects their tender heart and easily bruised feelings. The Crab will open up for love, which is quite a risk when their better half is a Sagittarius.
It's not that the Archer wants to hurt anyone; it's just that those arrows are sharp, and they hurt. Sag is brash, bold, and thoughtless, and they will say things that won't just hurt but scar Cancer's fragile heart.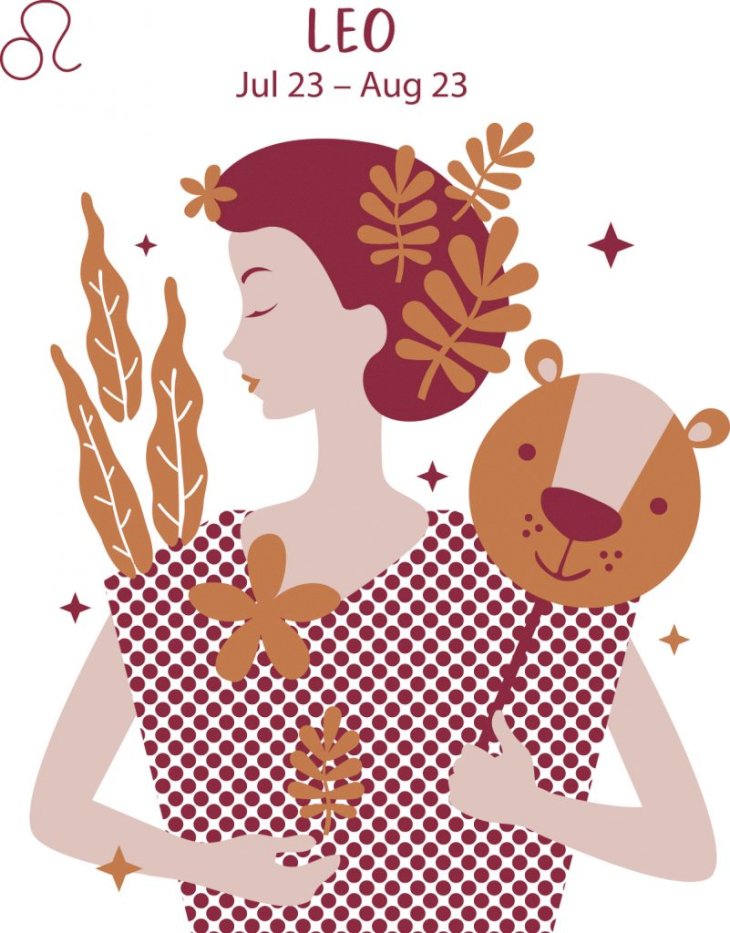 Leo. | Source: AmoMama
Leo
Royal and loyal Leos are proud and have every right to be. Where ever they go that Leo's charisma will make sure they are the center of attention. That's wonderful because Leos love being adored, and they will worship their partner just as passionately when they are in love.
Life can become very frustrating for the Lion when a Leo falls hard for a Pisces. The Fish is lively, dreamy, and fascinating, but they also have a roving eye. Leo will not be the center of their world, and they cannot commit or give the Lion the loyalty they need.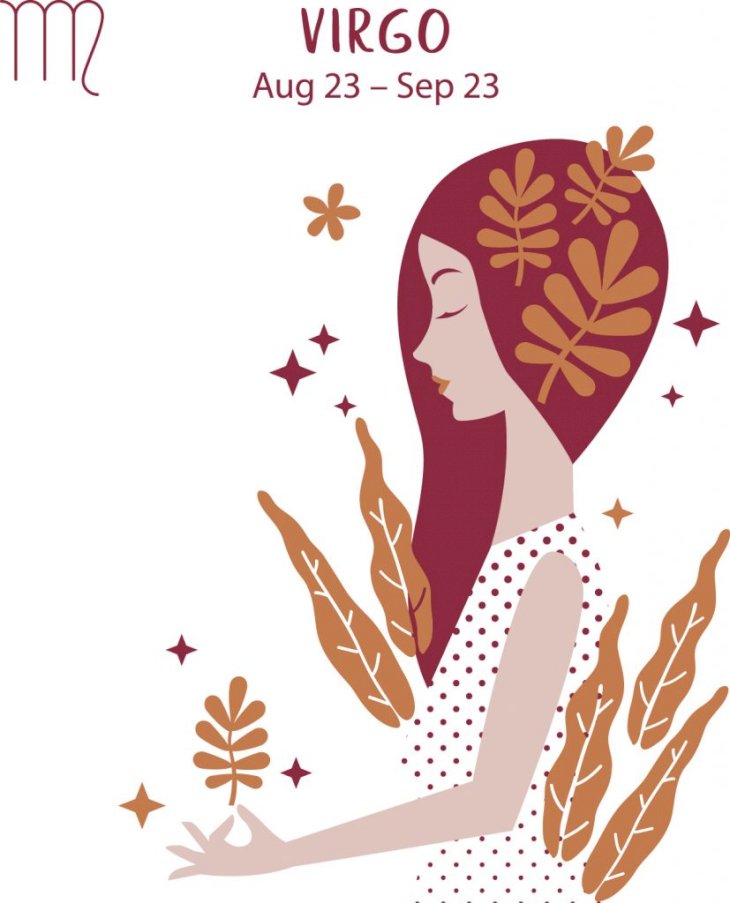 Virgo. | Source: AmoMama
Virgo
Opposites attract, but that cliché grows teeth regarding Virgo and their nightmarish match with an Aries native. Virgo is meticulous and organized, with every stage of their life planned years in advance.
Aries is passionate and will sweep Virgo off their feet and keep going. Spontaneity is nice occasionally, but Virgos can't handle it 24/7. Earthy Virgo will find fiery Aries much too much.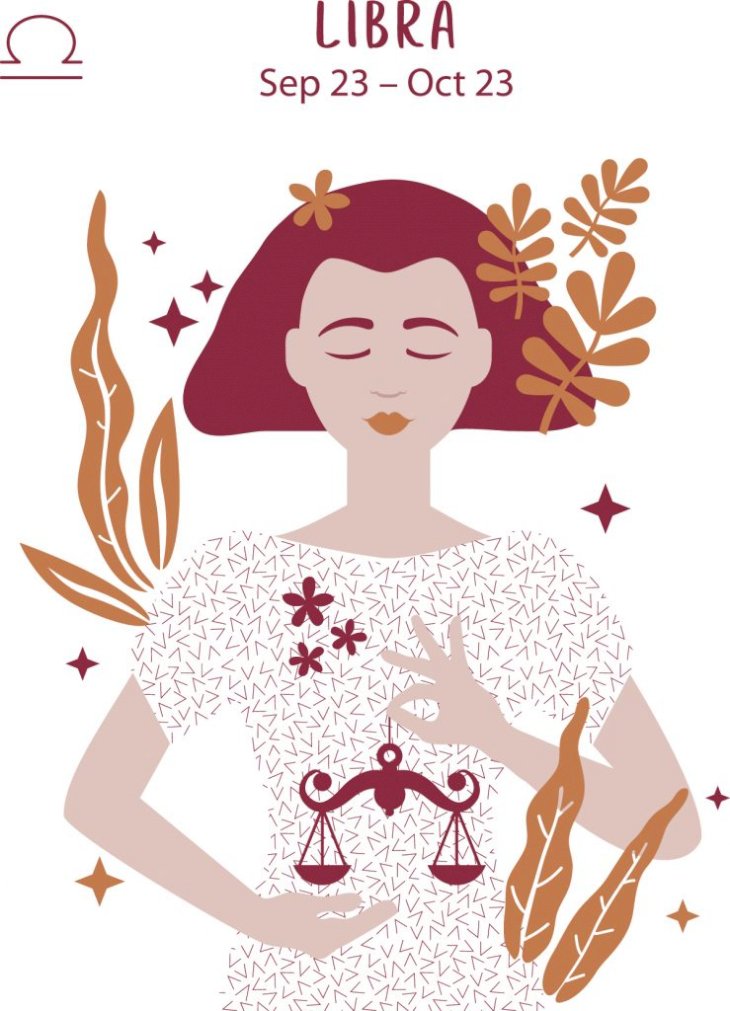 Libra. | Source: AmoMama
Libra
Like Taurus, Libra is ruled by Venus, which means that the goddess of love and beauty greatly influences their romantic lives. Taurus is down to earth, but Libra is up in the air, craving romance, fantasy, and a true melding of souls to the sound of violins.
While Virgo may easily match Libra's intellectual needs, they will not be up to scratch on the romantic side. Earthy Virgo doesn't have a romantic or spontaneous bone in their bodies. The Virgin will not sweep Libra off their feet or shower them with sweet surprises.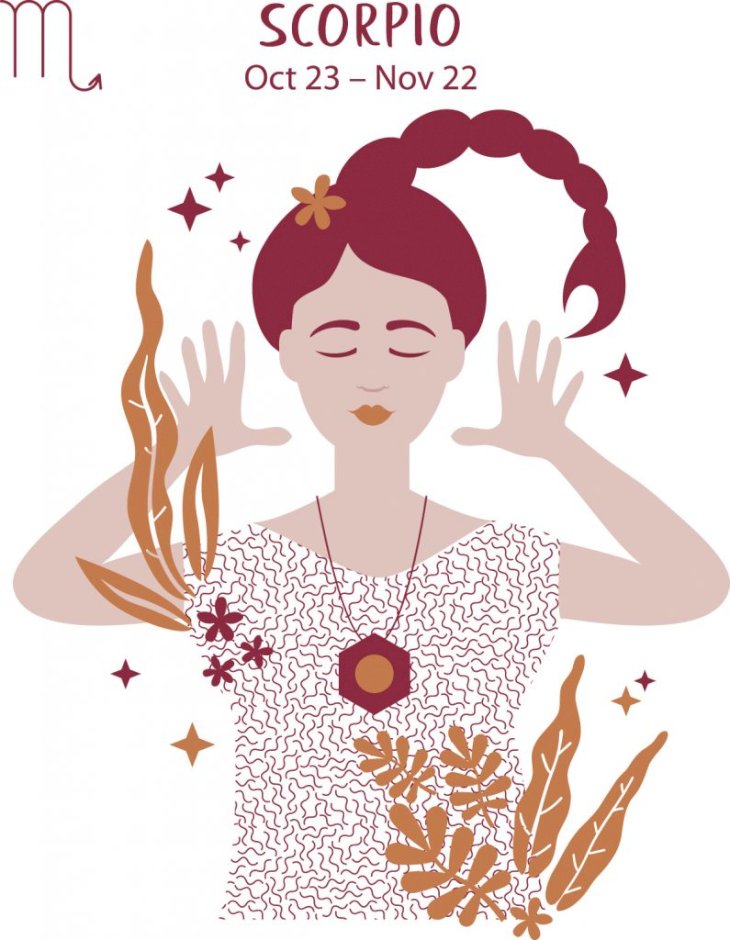 Scorpio. | Source: AmoMama
Scorpio
Dark, intense Scorpio is capable of the most profound passion, a love for life that knows no bounds. Scorpio's mysterious power will attract --and be attracted to -- flirty, light-hearted, mercurial Gemini.
But the characteristics of the Gemini that attract the Scorpion will prove to be the relationship's undoing. Gemini will continue flirting even after they have committed to Scorpio. For them, it means nothing. For Scorpio, trust is everything, and flirtation is the cruelest of betrayals.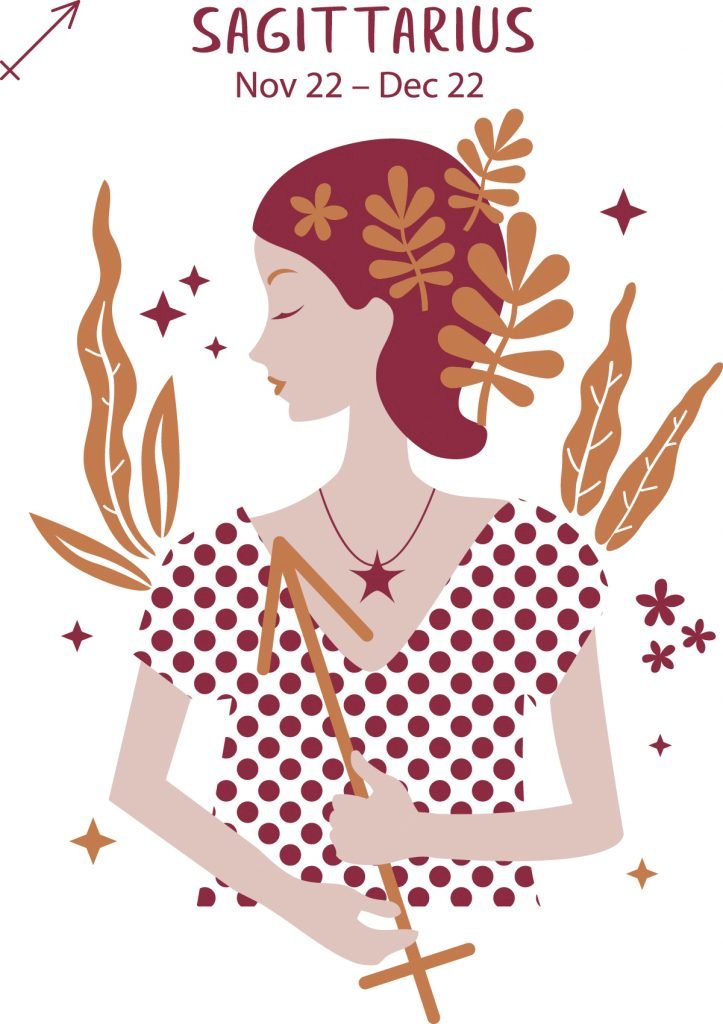 Sagittarius. | Source: AmoMama
Sagittarius
Saggitarius lives for adventure and the discovery of new horizons -- no boundaries can hold the Archer, not even true love. This is a hard lesson for Scorpio, whose very nature demands true self-sacrifice for their significant other.
The Scorpio in love with the fiery Sag will have to learn to be less possessive and give the Archer their freedom, or end the relationship, before the Scorpion's passion turns to a controlling obsession.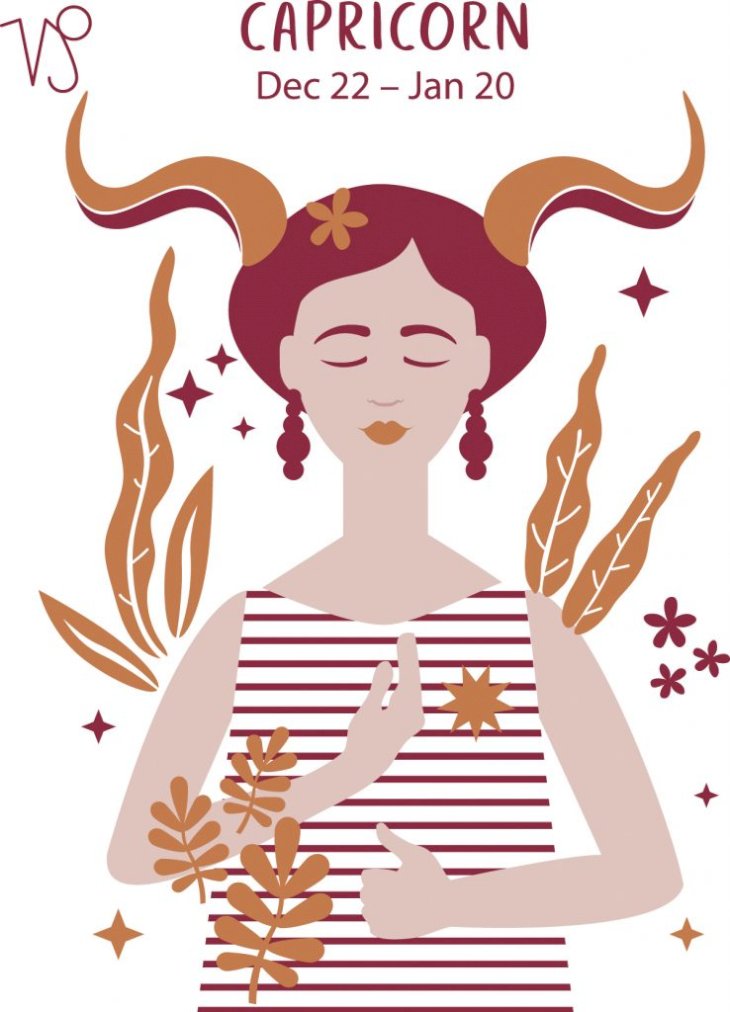 Capricorn. | Source: AmoMama
Capricorn
Earthy Capricorns are domineering doers. They are endowed with an almost preternatural patience and an ambition to match. They seem like a good match for the equally ambitious go-getting Aries --at least at first sight.
But while Aries' passion fuels their ambitions, the Goat is colder, more pragmatic, and will not let a little thing like love get in the way of being The Boss, even if it costs them the relationship. Aries' brashness and spontaneity will not go well with the Goat's conservative, self-conscious demeanor.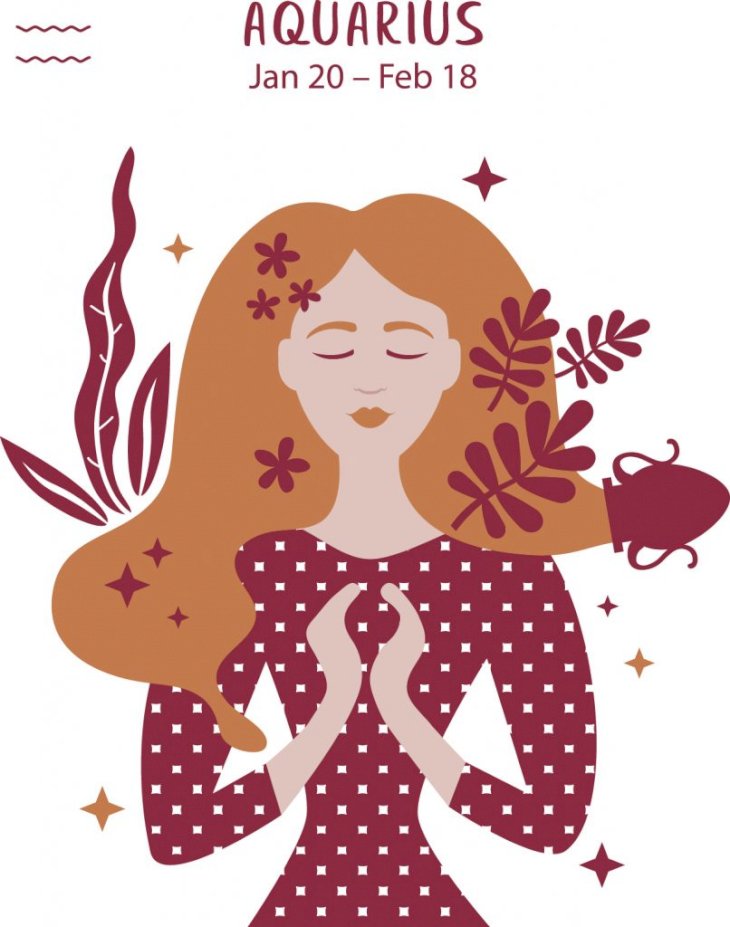 Aquarius. | Source: AmoMama
Aquarius
Aquarius is one of the most spiritually evolved signs of the Zodiac. Aquarius' greatest ambition is the common good, and they will take unconventional steps to achieve it. The first clash between Capricorn and Aquarius will be the most fundamental values.
Aquarius is looking for knowledge for the good of all humanity. Materialistic Capricorn is looking for success, power, and money for the good of the Goat. While the Goat is a stickler for rules and tradition, Aquarius is all about freedom within accountability. Not a good match.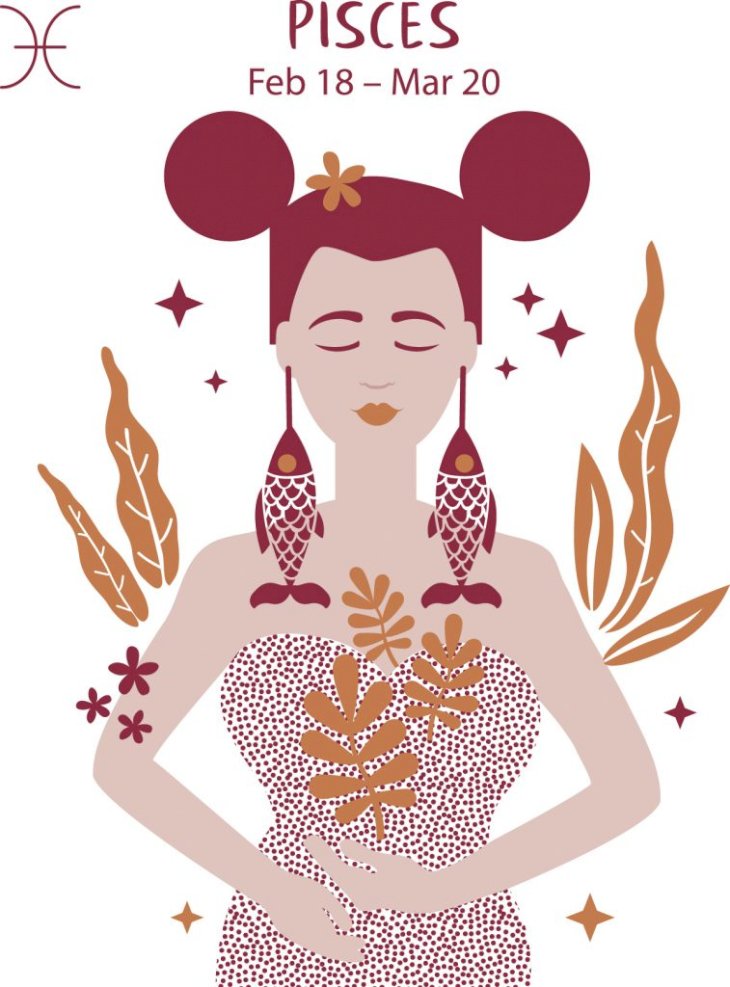 Pisces. | Source: AmoMama
Pisces
Poor dreamy Pisces loves to love, and they love flamboyant, gorgeous Leos. Both signs are romantic and will seem like each other's dreams come true: Passion, moonlight declarations of endless love, the whole nine yards.
The problem is that Leo loves for life, and Pisces loves for now. It won't be long before the Fish starts flirting with another potential match, and the Lion will lash out, leaving Pisces feeling injured and misunderstood. After all, they were sincere for as long as they could.
Of course, do remember that there are unlikely pairings that work out. Understanding their differences is the first step towards overcoming them. If there is enough love, any obstacle can be overcome.