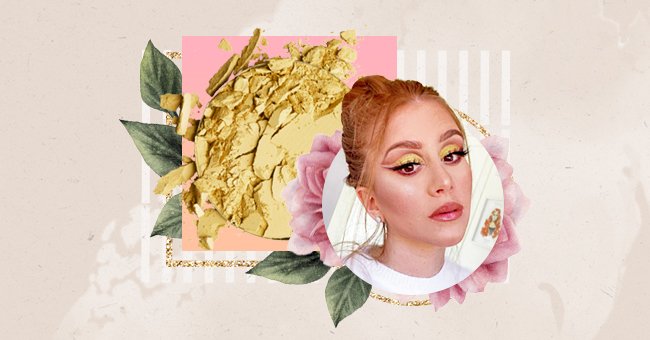 Top 10 Makeup Looks To Recreate
Are you tired of the same and old everyday makeup? How about spicing things up and using that colorful eyeshadow palette you love? It's time to forget about Instagram filters and make something real with these top ten makeup looks you can recreate at home.
Makeup — which is a form of art — has the potential to be explored in many ways. For art, the sky's the limit, and our bodies and faces are white canvas just waiting for our creativity to take over!
Maybe now is the time to finally use the blue mascara you bought on Carnival or the golden eyeliner you found stunning that's been sitting in your drawer. Let's have a look at the top ten makeup looks you can recreate at home.
Pastel & Simple
Lining the eyes doesn't have to look heavy, and neither does it have to be makeup for the night. Choose pastel colors, just like this soft purple Lana Condor has chosen.
I Woke Up Like This
Sometimes a fresh and natural glowy sun-kissed face is all you need. Daniella Perkins looks like she just came from a Yoga class — merely shining.
Cat-Eye, Please!
Camila Coelho looks even more gorgeous with this simple cat-eye makeup. Camila shows in a quick tutorial on how to recreate the Brazilian skin tone in simple steps.
Zodiac Beauty
What about makeup for your zodiac sign? This talented makeup artist created different looks for all 12 astrological signs. Which one is your favorite?
Orange Works
To raise awareness about Multiple Sclerosis, the makeup artist Raven Simon decided to create an MS awareness orange week and post a new makeup each day. For the third day, she posted this gorgeous orange liner. Did you like it?
Because We Love Eyeliners
Another creative makeup that tells us that leaving our black eyeliner comfort zone can also be a good idea! The influencer Bianca Andrade was inspired by Ariana Grande's clip and used a lilac eyeliner from her brand.
Red Lips Are All We Need
There's nothing more empowering and stunning than a classic red lipstick. In case you want a more dramatic look, finish with a feathered cat-eye.
More Is More
"Coachella was cancelled, so I did a festival makeup look to get in the vibes," says the influencer James Charles on his Instagram. Do you have plenty of time and want to test your makeup skills? I think this is the perfect excuse!
Glowy Pink
Patrick Ta isn't the celeb's favorite makeup artist by chance — all his creations are masterpieces. Soft cheeks and lips counterbalance these shocking but stunning neon-pink eyes.
Goddess Blue
Vincent Oquendo tried a simple smokey blue shadow and liner on the goddess Winnie Harlow, and she looked even more gorgeous — how's that possible?