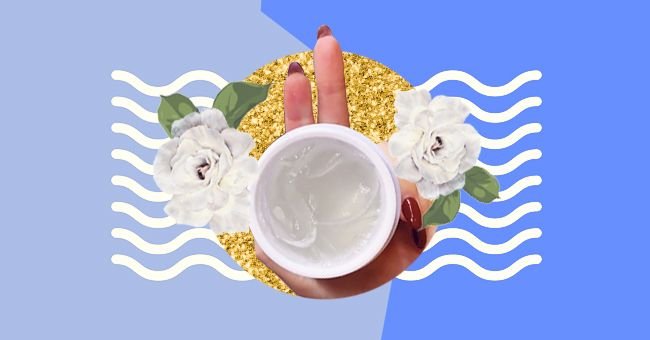 Vu De Pulang: Discover The Popular TikTok Frozen Moisturizer
Oh, how we can't resist a viral beauty trend. K-beauty brand Vue De Pulang offers a frozen, sorbet-like moisturizer that's got TikTok abuzz.
Korean beauty trends have become extremely popular in the last couple of years. Lip tints, BB creams, glass skin, and so many more have now become standard additions to our own skincare regimens.
More especially with the prominence of beauty TikTok, which has made it their mission to unearth any beauty practice and product for us to try. We're currently at the point of piqued interest over the popular frozen moisturizer.
What Is Frozen Moisturizer?
You may have seen this product on your TikTok already, but if for the uninitiated, frozen cream is a moisturizer from K-Beauty brand Vue De Pulang.
While the cream may be used as a gel, putting in the freezer for a few hours will turn it icy, almost like sorbet. This supposedly makes it more soothing.
Benefits of Vue De Pulang Frozen Cream
The viral cream is supposedly good for moisturizing and tightening the skin. Using the cream frozen can prove to be particularly soothing as ice and cold temperatures also reduce inflammation.
The percentage of water in this product is high hence the feezing. Not only that, but it's also said to be intensely hydrating too.
Ingredients
It contains that much-hyped niacinamide, which is touted for its ability to reduce inflammation. That's not all; it also contains another intense hydration star in the game, hyaluronic acid, which is an ingredient that draws moisture to the skin.
The cream also contains water, as any moisturizer normally would, glycerine, and many more goodies that have the taken TikTokers by storm.
How To Use It
The process is pretty simple. You can either use leave the product in the freezer till it's frozen to an icy consistency. Alternatively, use it semi-frozen as a cold gel or apply it at room temperature as a gel. Mona Gohara, a board-certified dermatologist based in Connecticut, told "Allure" frozen may be the ideal method.
"There is a benefit to that cool sensation, that's why I often tell my patients to put their products in the refrigerator. It brings down puffiness, feels good, is refreshing. Think of those cold cucumbers on your eyes at a spa. It really just adds to the experience."

Gohara said.
Where To Get It
If your curiosity has gotten the better of you and you want to give Vue De Pulang Frozen Cream a whirl, you can grab it from Amazon for $17.
Who knows, the "TikTok made me buy it" product might become the new addition to your daily beauty regimen from now on.