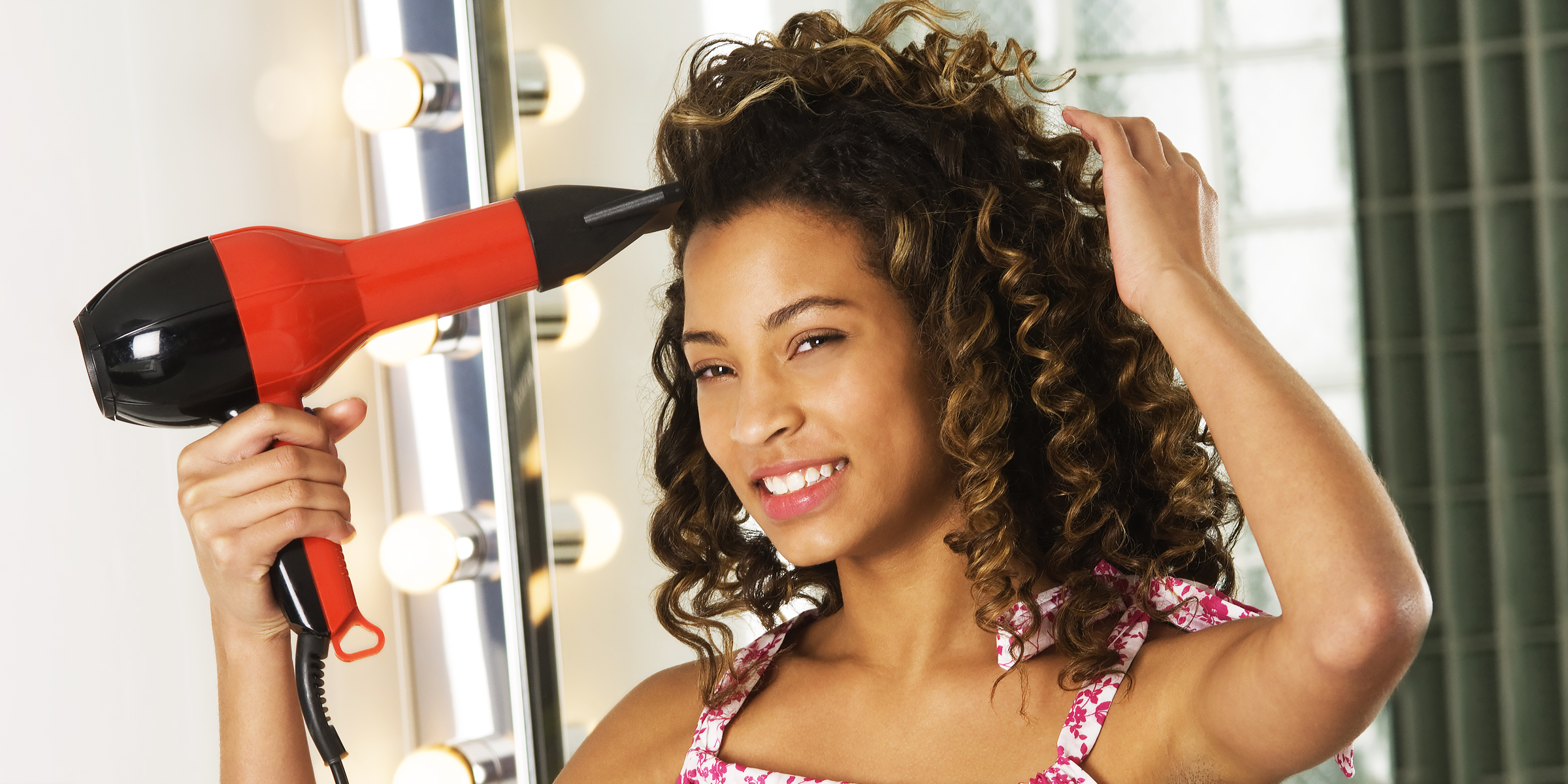 Woman drying her hair. | Source: Getty Images
What Is Flash Drying in the Hair & Ways to Prevent It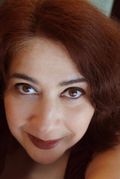 Flash drying is the bane of women with curly tresses and the root cause of many bad-hair days -- but it can be prevented by following a few simple tips.
Curly hair is more complicated to care for and more temperamental than other any other hair type, and it's also prone to flash drying. It's also more fragile and easily damaged and needs much more care.
Unfortunately, some of the products that women with curly hair use to protect their tresses may promote flash drying and the subsequent damage -- but there are solutions for the tricky problem.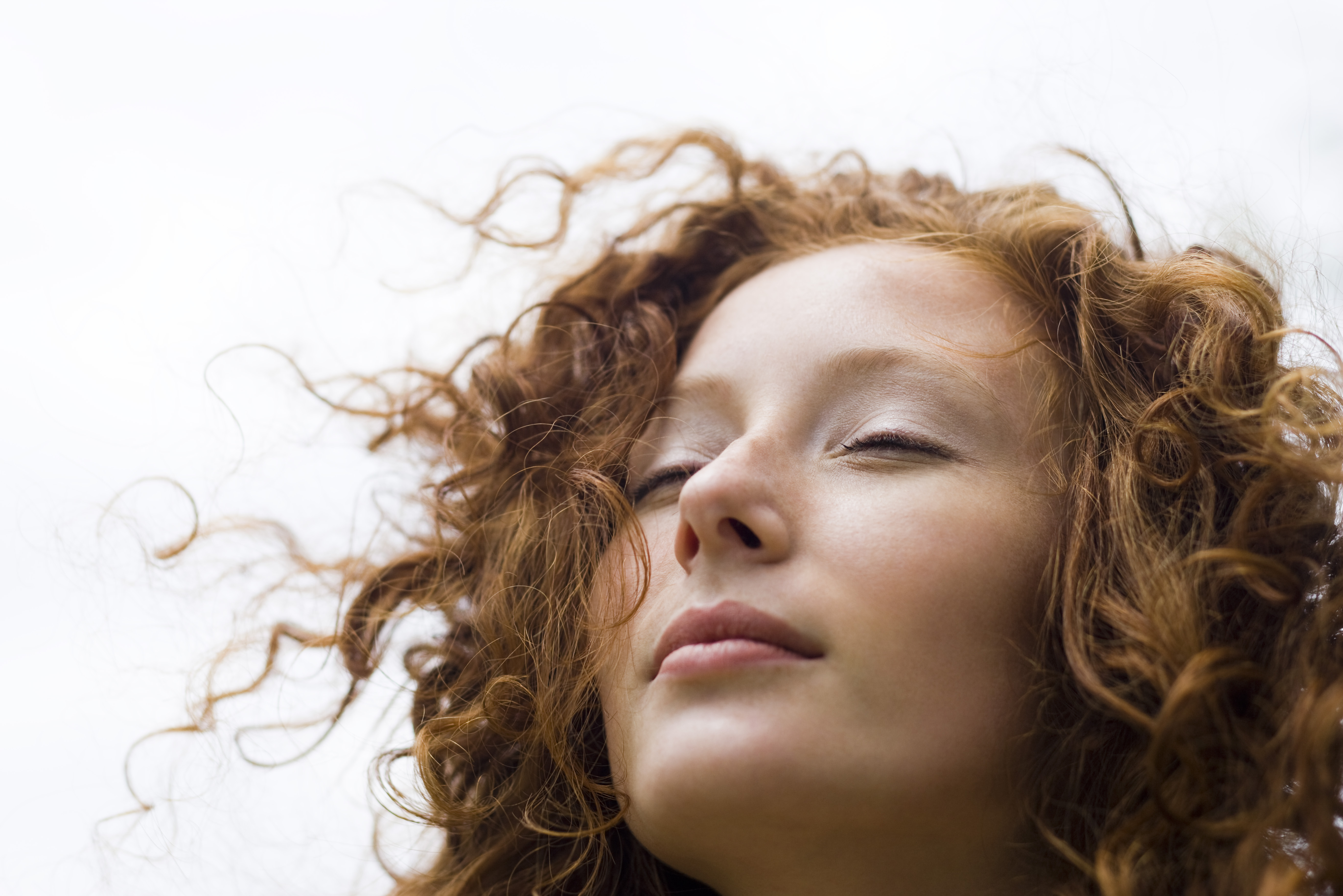 Woman with curly hair. | Source: Getty Images
Flash drying is a huge issue for people with curly hair. Those gorgeous, bouncy curls that are the envy of so many make the hair more fragile and prone to breakage and split ends.
Meeting the needs of curly hair means adequate care, including adding moisture to soften and make the hair more elastic and protein to strengthen the hair shaft.
However, too much of a good thing can sometimes be counterproductive. For example, using a protein-rich product too frequently for the hair's needs can leave it hard and brittle.
The wrong kind, or too much of a moisturizing product, hard water, and product build-up -- or any combination of these factors -- can lead to flash drying.
What is Flash Drying?
But what exactly is flash drying, and why does it happen? Flash drying is the term used to describe the process through which wet hair suddenly becomes dry, brittle, and rough.
One tip is to apply a conditioner before washing the hair and carefully detangling it while it is dry.
This happens because all the moisture in the hair has been drawn out of the hair's porous structure (rather like a sponge). The hair becomes thinner, more fragile, and prone to breakage and damage.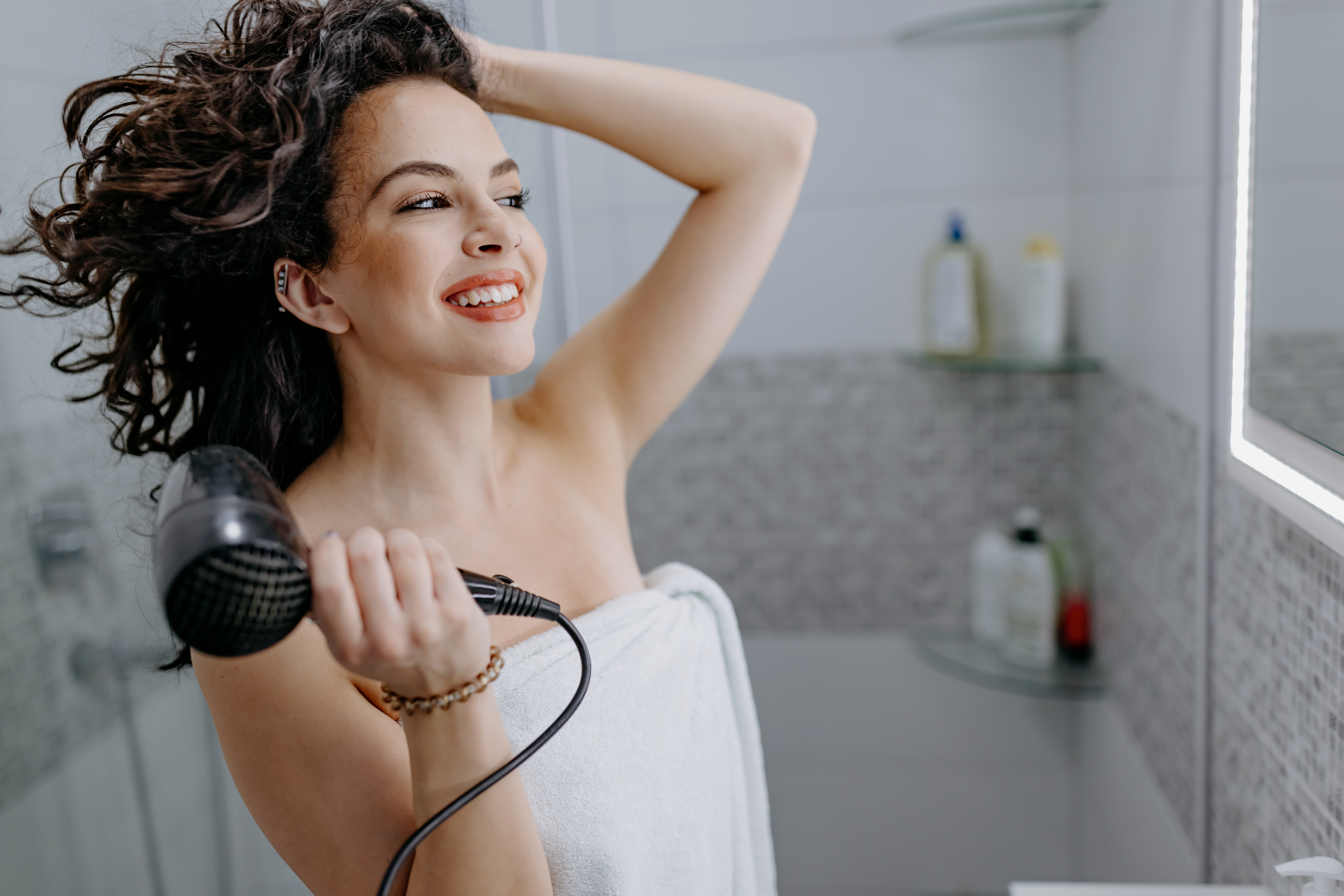 Woman drying her curly hair. | Source: Getty Images
Causes of Flash Drying in Hair
The why of flash drying sounds counterintuitive. When a humectant substance (or too much) is present in wet hair, and the ambient humidity is low, the humectant will suck the moisture out of the hair instead of keeping it in.
So a polymer that coats the hair and supposedly protects it, or a humectant like glycerin, propylene glycol, urea, or sorbitol, can have the opposite effect.
Hard water that leaves a deposit of minerals on the hair or a build-up of products can also cause flash drying. The result is instant frizz, harsh-textured stiff hair that is unmanageable.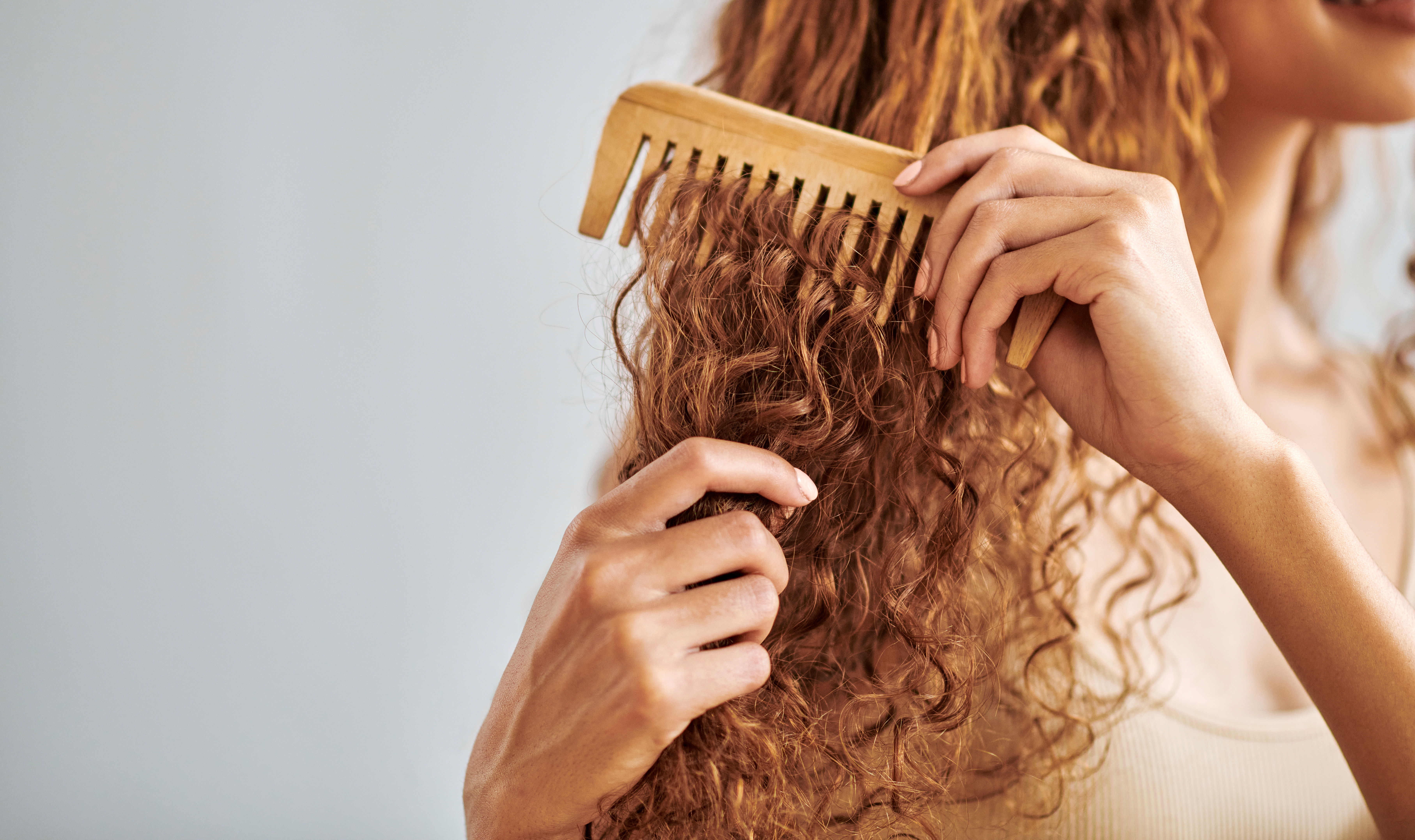 Woman caring for curly hair. | Source: Getty Images
How to Avoid Flash Drying & Take Care of Curly Hair
So how can flash drying be avoided? The secret is discovering the trigger of each particular hair type or the combination of factors that can lead to flash drying.
The amount of product applied can also be a factor -- more is not better. The secret is reaching the perfect balance between protein and a humectant and using it correctly.
One tip is to apply a conditioner before washing the hair and carefully detangling it while it is dry (and less fragile) so it will be less likely to frizz.
Be aware of the ingredients in every product, which may trigger flash drying in your hair. Avoid using hot water when washing the hair -- and don't wash it every day because it strips it of much-needed natural oils.
Finish the hair-washing process with a leave-in conditioner or gel, or apply olive oil, castor oil, jojoba, sweet almond, argan, or grapeseed oil.
Last but not least, apply a product to protect hair from sun damage, and remember that hair dryers, hot irons, etc., for styling can damage the hair too and add to the problem.
Keeping the ends trimmed and healthy and knowing your hair and its needs is the secret to those glorious frizz-free bouncing curls.