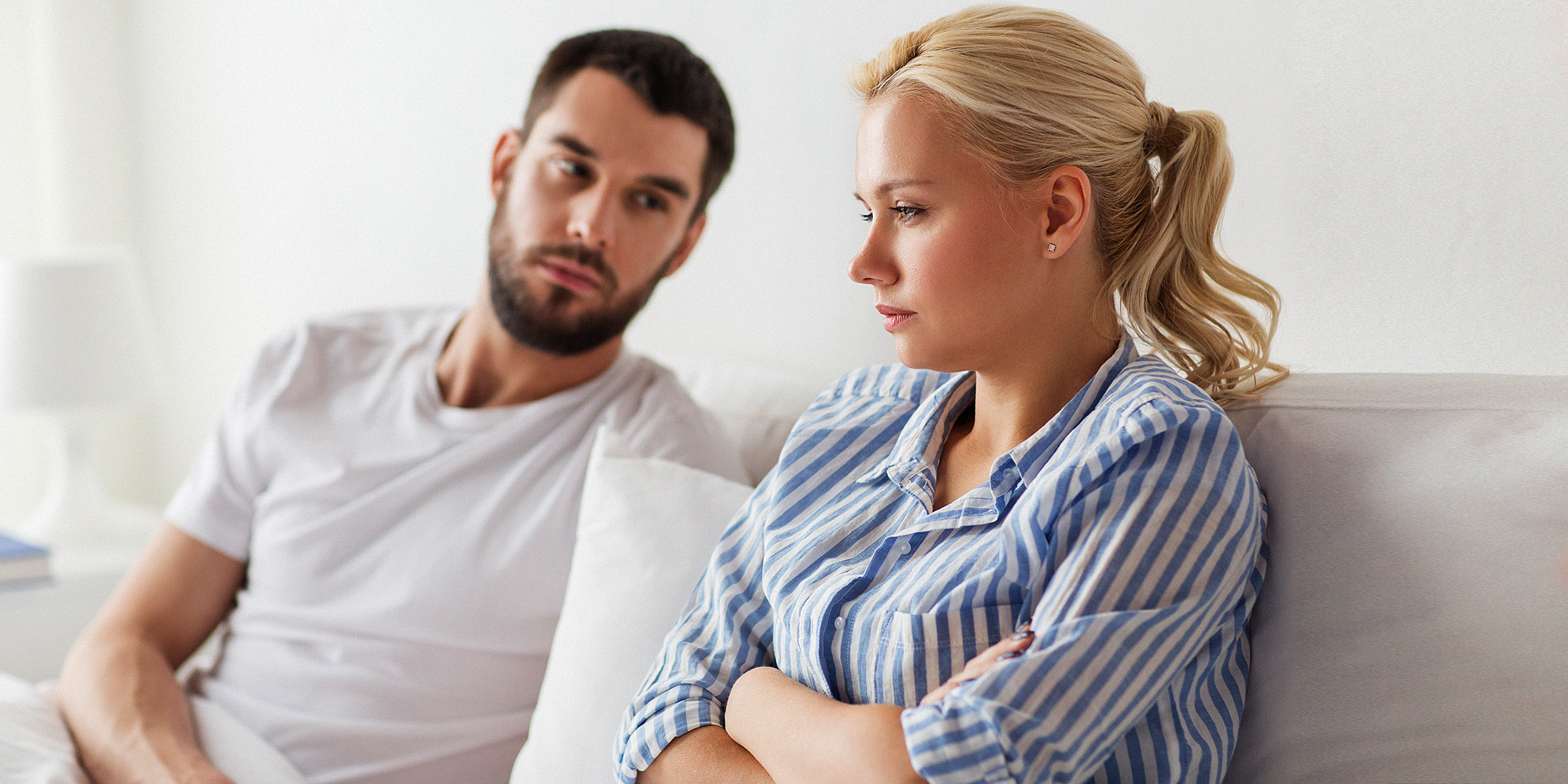 A Couple Is Pictured during an Argument | Source: Shutterstock
What Is the Roommate Phase of Marriage and How to Get Out of It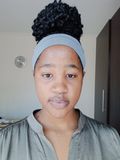 The roommate stage of a relationship tends to creep in subtly, and sometimes, couples don't realize when they're in it. In such cases, the once-there passion and romance have gone dormant, and the causes of that predicament can vary widely.
The roommate phase of marriage may sound like something worth dreading, but it happens to the best of couples over time. The beginning of the relationship promises everlasting fiery passion, but as partners get to know each other more, it begins to die down.
They may move in together, learn each other's routines, and gradually become more comfortable with fully being themselves unapologetically — the shyness of leaving the bathroom steaming after pooping or wearing old patchy comfortable clothes has vanished.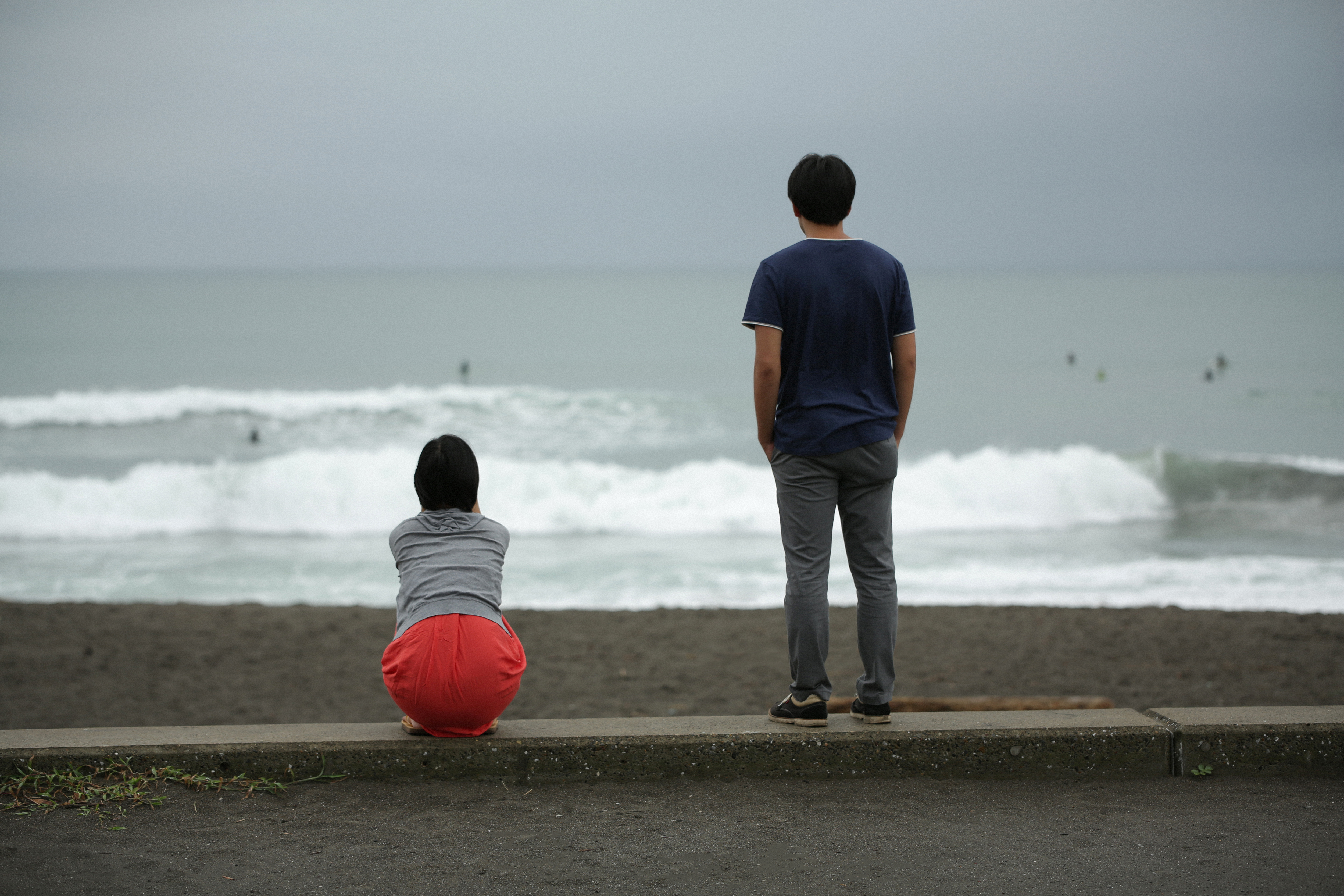 A couple watching the ocean waves with their backs to the camera | Source: Getty Images
In such cases, couples no longer live as lovers but as roommates. Their companionship now sits above their romance and other things have taken priority in their individual lives. While this level of comfort is not inherently wrong, the lovers no longer view their relationship with excitement.
Sex and relationship expert Rhian Kivits, who spoke to Metro, noted that in the roommate phase of marriage, couples still get along and rarely argue. However, their lives become somewhat parallel, leaving little room for intimacy — their sex life also falls by the wayside.
While their individual pursuits, career or friendship wise, flourish, their romantic spark becomes dormant. Depending on the cause of the roommate phase, leaving it unaddressed might lead to resentment, awkwardness, or worse, infidelity.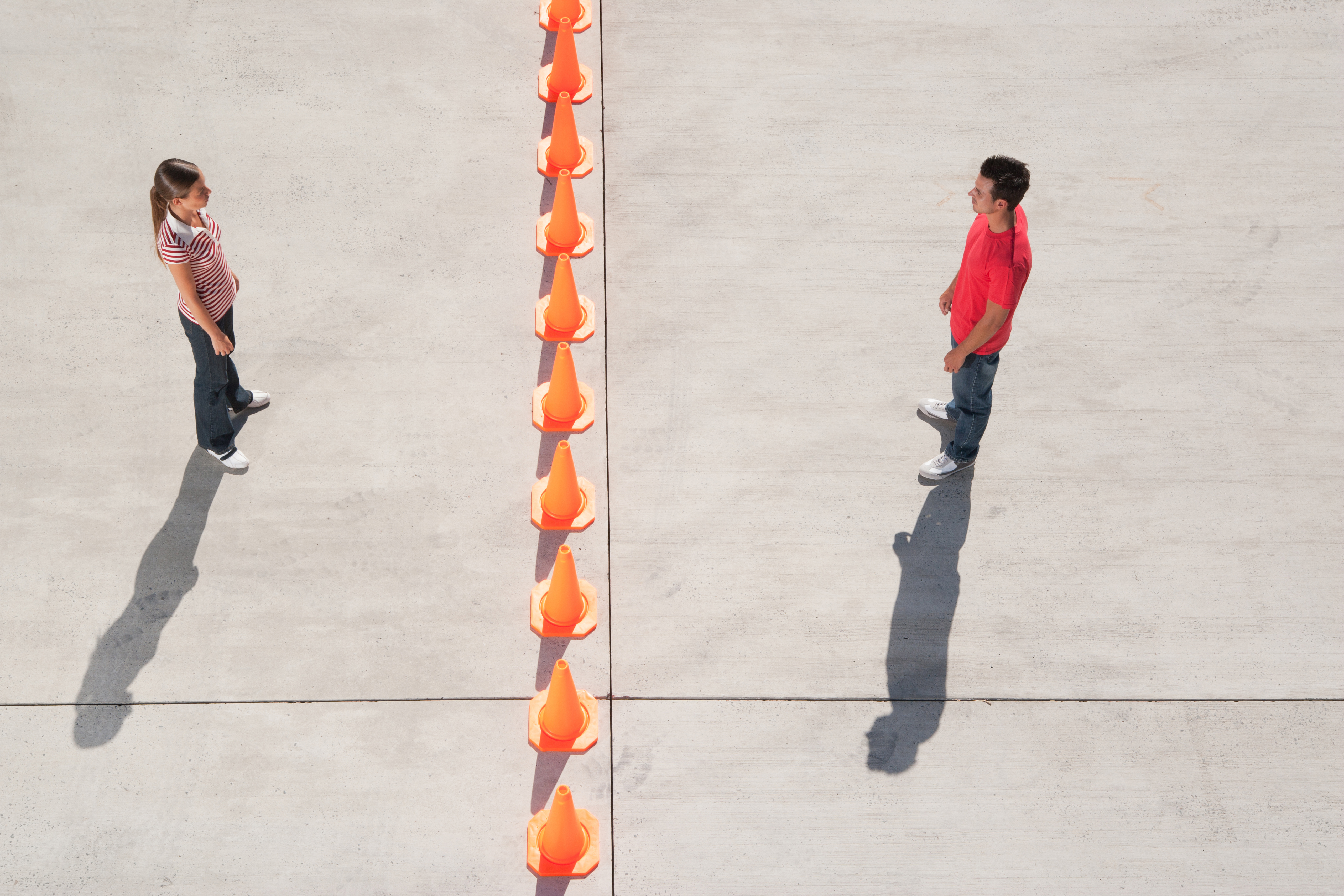 A couple standing on either side of a row of traffic cones | Source: Getty Images
The Roommate Phase Can Be Activated by Many Factors
Kivits noted that the roommate stage of marriage begins when partners become too focused on interests outside of their relationship. Demanding work schedules also play a role, as the lovers no longer put in much effort to maintain the quality of their bond.
Furthermore, focusing more on things outside of their relationship might give them enough fulfillment to see little need for keeping their spark alive — as long as the relationship is "functional," they find the compromise worth it.
However, this means the relationship sits low on their priority list. Other things that demand their attention, including raising their kids, supporting their parents, and nurturing their social and spiritual commitments, might be too all-consuming for any romance to blossom.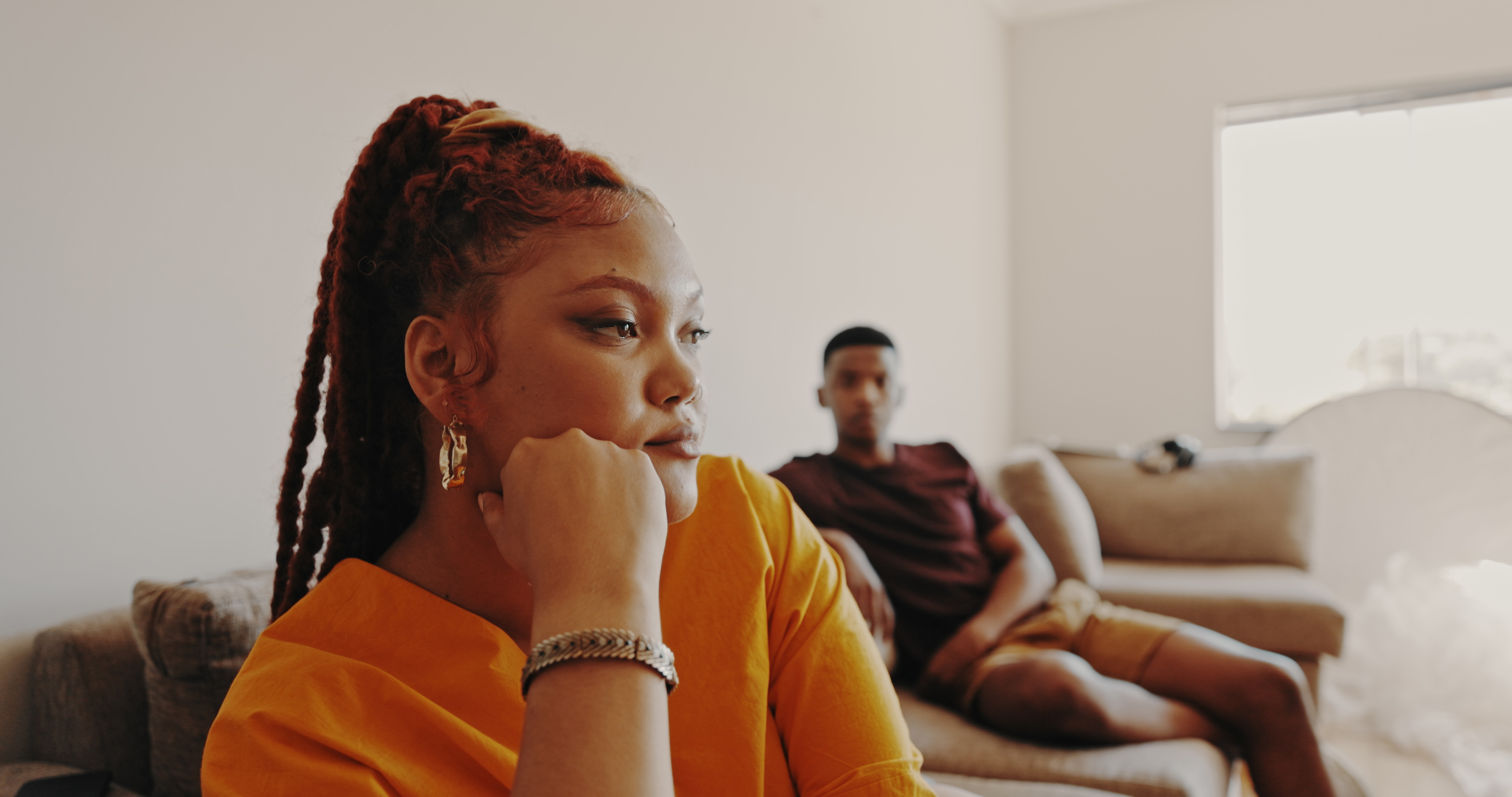 A couple relaxing in their living room without talking | Source: Getty Images
Another reason for the descent into the roommate phase is the loss of attraction. Romantic partners may still like each other, which likely contributes to their relationship's functionality, but the love is no longer the same.
Still, they might be too attached or committed to call a spade a spade or perhaps afraid to hurt each other's feelings to admit it. So, they remain in a relationship void of passion and intimacy, which comes in different forms.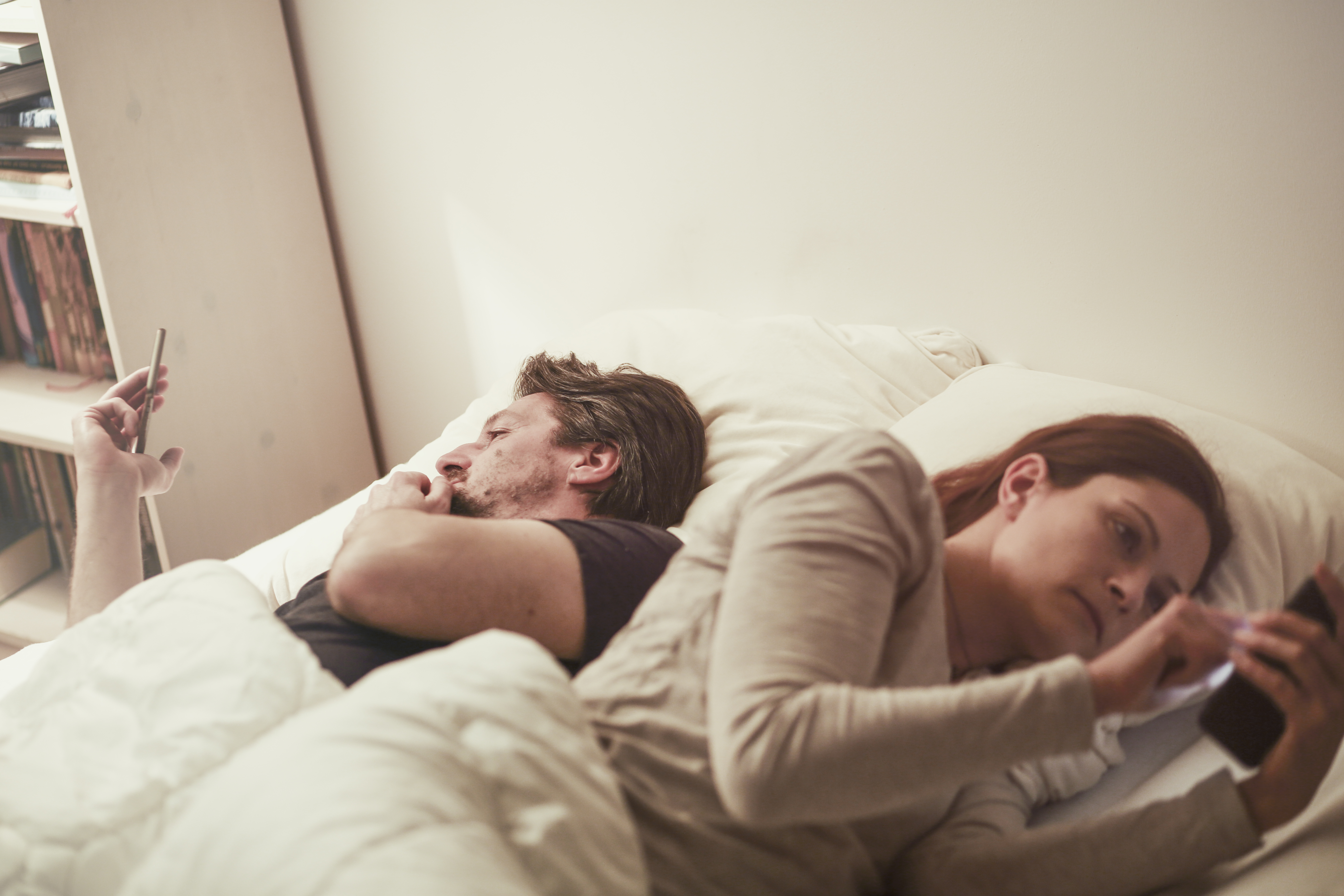 A photo of married partners each scrolling on their phones with their backs to each other | Source: Getty Images
Communication Is the Key to Overcoming the Roommate Phase
Realizing that the roommate phase has taken hold of the relationship is the first step; the next is to do something about it. Relationship experts have advised acknowledging the dormant romance through communication.
Having this conversation may be uncomfortable or awkward, but if the couple cares about keeping their connection alive, it's essential to get through it. However, it doesn't have to happen in one go; it could start with a text or a note.
Once the lovers have called out their roommate phase, they can begin tackling its underlying causes. In that regard, sometimes, certain issues are left unaddressed for too long, such as one partner's medical issues that negatively affect sexual performance, and ultimately their sex life.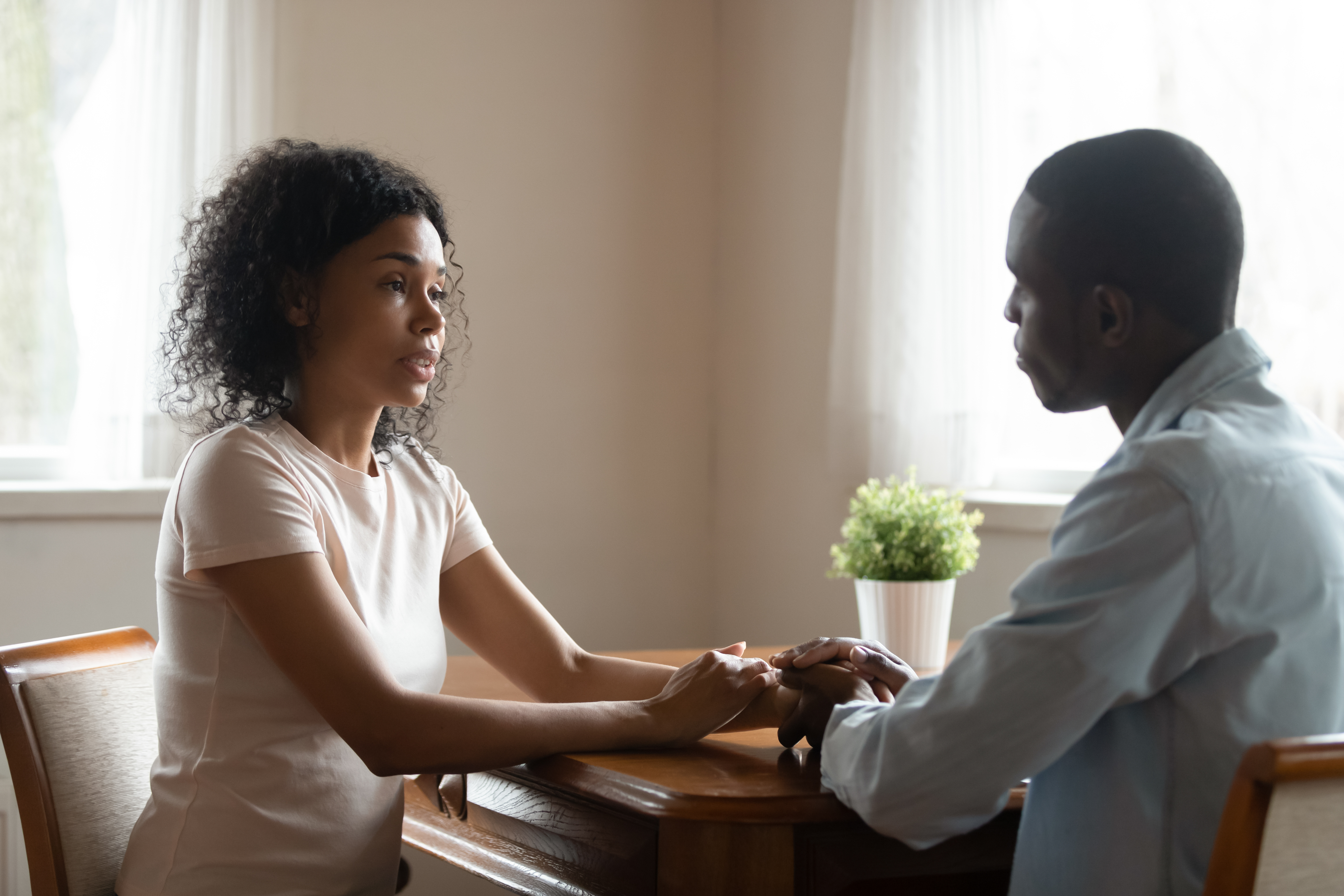 A young couple having a heart-to-heart conversation | Source: Getty Images
Additionally, the couple may explore if money is one of the stressors they've swept under the rug. However, it's also worth noting that some couples are comfortable with the roommate phase because they value companionship over sex and romance. Still, if the relationship began with two people as lovers, it's best to keep it that way.
You Need to Make an Effort for Each Other
One way to revive intimacy between two lovers is to engage in more non-sensual affection, such as hugging, hand-holding, or cuddling while enjoying a show together. Gradually, make the physical contact more frequent as it will increase the quality of the connection and deepen the bond.
Another solution is scheduling dates or vacation trips, and intentionally setting aside time to improve physical and emotional intimacy, even sex — it doesn't always need to be spontaneous.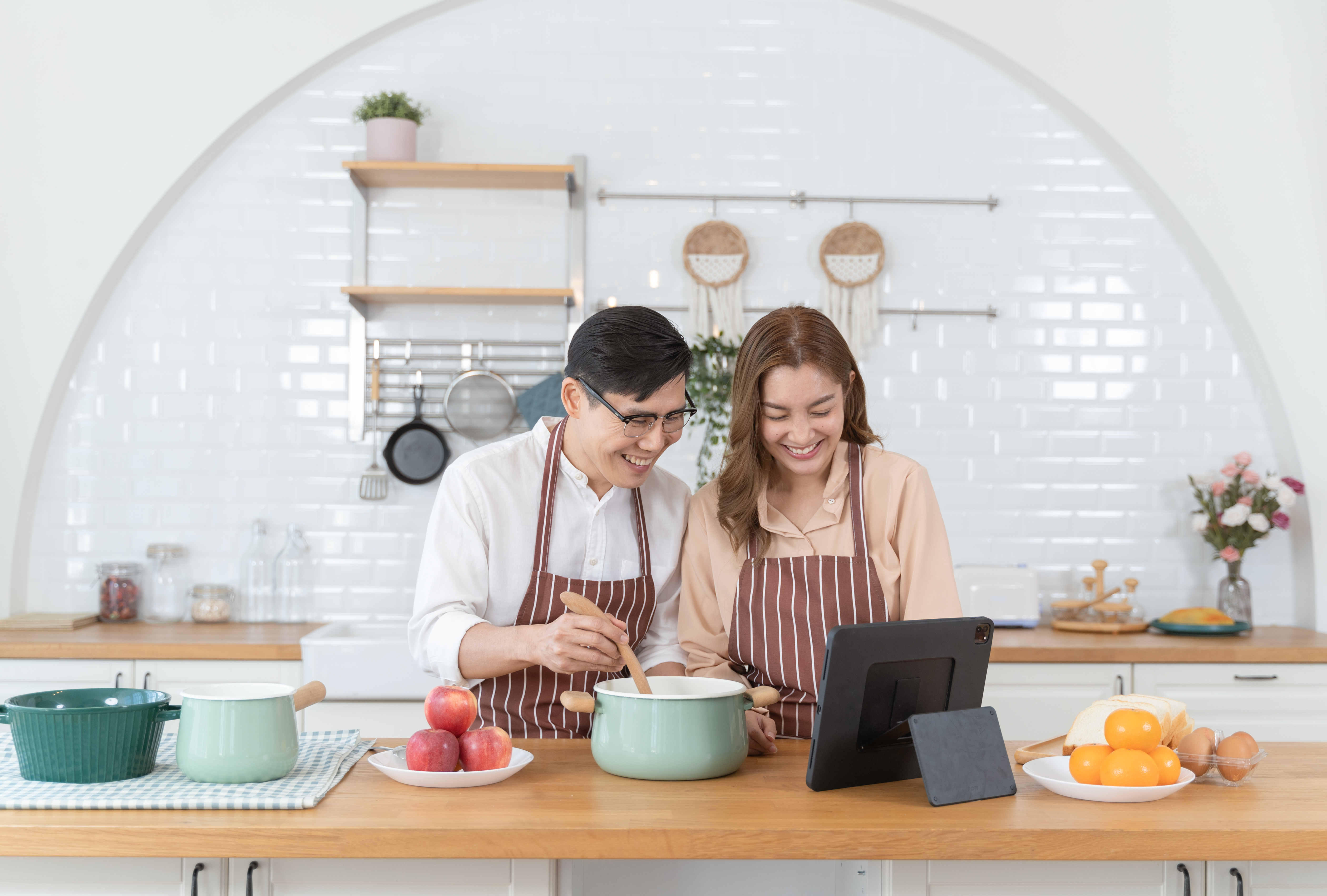 A happy couple cooking together | Source: Getty Images
Making an effort to strengthen the romance also means being present and blocking out any distractions during quality time. Being deliberate about making all the above-mentioned efforts will help each partner treasure the relationship with deeper intent.
Despite the constant shift of priorities in life, it's essential to prioritize the relationship this way. Consequently, it'll be easier to set boundaries against things that take up too much space in their lives, such as overworking and overly pursuing individual leisures.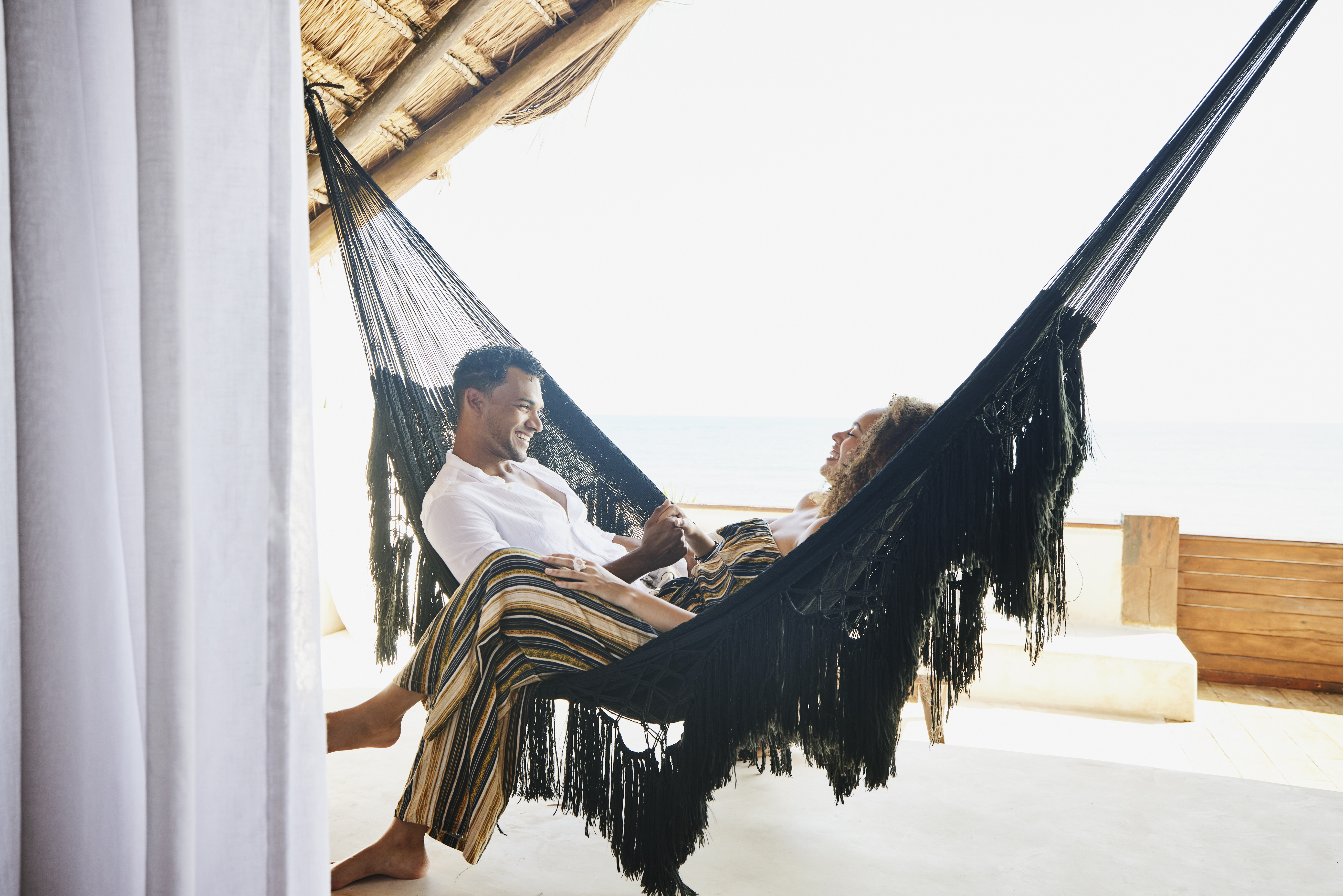 A couple enjoying their vaction while spending quality time on a hammock | Source: Getty Images
It's Possible to Recreate the Magic
Thinking back to when the relationship first began, recalling the things that sparked intense attraction or the activities the couple engaged in early in their romance are good sources for reigniting it.
Recreating and reliving those shared experiences, be it unconventional dates, going to the first vacation destination the lovers first traveled to, or frequently meeting at a favorite local spot, may bring back the honeymoon phase.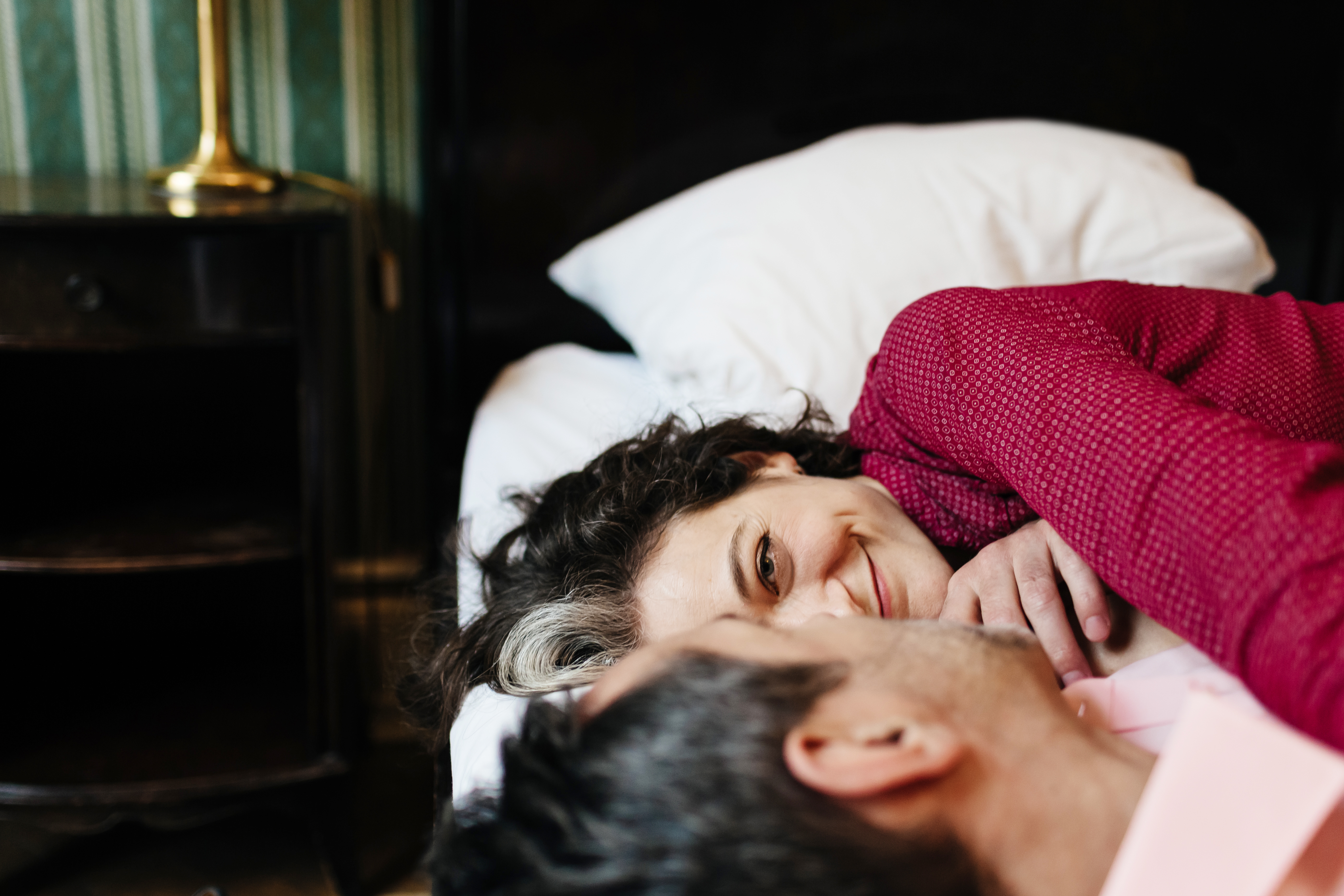 A couple laying in bed and enjoying quality time | Source: Getty Images
And although lessening the time spent enjoying individual hobbies will help a couple move out of the roommate phase of marriage, sharing those leisures might also help, especially if it was an abandoned passion.
It could have been learning how to play the guitar, revamping a classic car, eating vegan, or trying out a new sport. If abandoned passions don't seem ideal, given how well partners may know each other, finding and pursuing one together may be all the better.