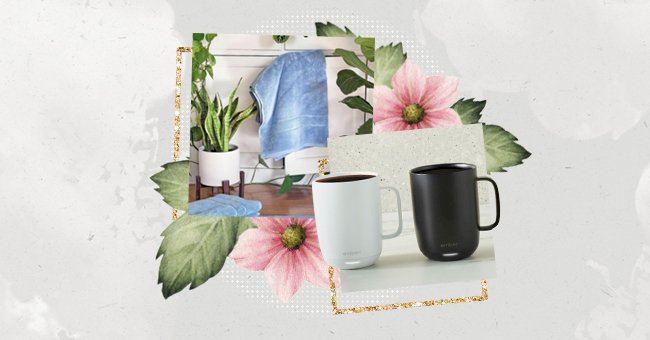 10 Gifts Picked Out By Mothers For Mothers
Mother's Day is around the corner. Show your mommy dearest, or another mom in your life that they are appreciated through a thoughtful gift.
It's that time of the year again where we're looking to show our mothers that we love and appreciate them on the special day set aside to do just that.
Pick out the right gift that can make your mommy feel special and appreciated, and let her know that you're grateful for her presence in your life. Here are 10 gift ideas for mother's day:
Temperature Control Smart Mug
Price: $109.95 $99.99
Ideal for the busy mom who can't do without their cup of tea or coffee. This temperature-controlled smart mug that you can operate with from an app on your phone will keep your drink at your desired temperature.
A Monthly Subscription Of Wine From Winc
Price: shop
Who doesn't love a gift that keeps on giving? Gift your mother with a monthly subscription of wine so she can discover her favorite red or white when she needs to wine down.
The Story of You Baby Book
Price: $99
This is a sentimental gift that will light up a new mom's heart. This unique journal is filled with thoughtful prompts (like "our favorite place to snuggle") from new mom and baby to keep a sweet piece of memorable everyone will melt looking back at over the years.
Gravity Blankets Weighted Sleep Mask
Price: $40
The truth is, many people aren't getting the quality of rest that they need to be their optimal selves, and chances are your mothers could do with some extra Z's. This weighted sleep mask promotes better sleep by blocking out light and creating a relaxing feel.
Super-Plush Bath Towels
Price: $69
Have her feeling like she just took that first shower at a fancy hotel after a long trip every time she hops out of the bathroom. A soft, fluffy spa-like towel is the touch of luxury a mom can appreciate.
Dyson Supersonic
Price: $400
Gift your mother perpetual good hair days with the highly-rated Dyson Supersonic. It's one of the most popular hair dryers right now, praised for its ability to provide salon-level results from home.
Amazon Kindle
Price: $90
If your mother is a bookworm, Amazon Kindle will let her get her nose stuck between the pages of a good read from anywhere at any time. She can use the convenient e-reader or her phone as she prefers.
Neato Botvac D7 Connected Robot Vacuum
Price: $480
Having your home neat and clean is a treat. Unfortunately, people don't always have the time or the energy to have their home as spick and span as they'd like. With a robot vacuum, though, half the work is already done with just a press of a button.
Silk Pillowcase
Price: $89
Look for good hair? Silk pillowcase. Looking for good skin? Silk pillowcase. Looking for the cool side of the pillow? Silk pillowcase. Silk pillowcases not only look nice, but they are quite simply the answer for promoting beauty while you sleep.
Personalized Handwritten Recipe Plate
Price: $67
When it comes to gifting, the best are usually the most thoughtful. They show that you care and how better than with a personalized gift, including some sweet, sentimental words.