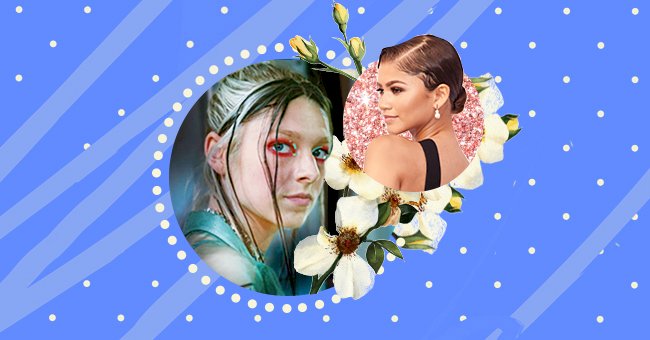 10 Glamorous Hair and Makeup Looks That You Can DIY
Getting glam to stay or home or staying home to get glam, either way these are some glam looks that you can try out when you feel like getting dolled.
Good hair and makeup day are good days, period. If you've been feeling like trying out a new look, the internet is certainly a great place to explore (you can start with Halsey's many beauty transformations).
Whether or not you're heavily into beauty trends, it can be fun to look a little glam every now and again. Experiment with some hair and makeup looks that you can DIY from the comfort of your humblest abode.
Euphoria-Inspired Makeup
While staying home may have gotten us going for a minimalist approach with regards to all things beauty, you can go full shimmy shiny. Euphoria's makeup artist details some steps to achieve the looks to "Elle."
Bedazzled
Incorporate some shimmy-shiny bedazzles for an extra pop of glamor, and wow! Also, try colored mascara for an extra detailed pop.
Cateye
Gotta love the classics. How crazy is it that a cateye can range anywhere from minimalist to big bold and completely 'steal the show?'
Something Red
The color red is often associated with boldness so it seems apt to try it out if you're feeling a little experimental with your home looks.
Finger Waves
Finger waves are as glamorous a hairstyle as they come. Best of all, they're achievable from your home, and with practice, you could be rocking your waves everywhere.
Green Shadow
Go for green. Green is a bold color that you can try out while experimenting with color. Opt for a high pigment eyeshadow shade to get the most possible pop.
Play With Wigs
Wigs are a fun and easy way to drasticaly change your look without the committment of having to cut or dye your hair and face possible regret.
A Little Goes A Long Way
That's right. A little bit of color to your lids can go a long way in making you feel glam, particularly if you don't often wear makeup.
White Liner
Having white liner can make your eyes look brighter and more open. You can also look into complementary colors that might look even more flattering on your skin if blue's not for you.
Smokey
Try out the ever trendy, smokey eye. Perfect for a night look but with some adjustments, easy to turn to a pretty day face.