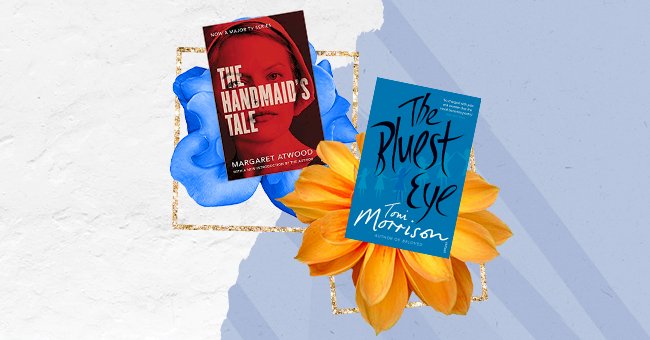 20 Books Women Need To Read Before Turning 40
There are just some things that make your life a little more worthwhile, and a good book is one of those things. These books will help you feel more equipped for life.
Books are a great source of adventure and education. With a bit of imagination, one could experience a thousand lives and absorb the insight they offer, all from picking up some books.
Whether it's a self-help book to help you make the most of your life, something comedic to lighten your mood, or something to help you make sense of life, here are twenty books to read before you hit the forty-year mark.
'Eat Pray Love' by Elizabeth Gilbert
Price: $6.95
"Eat Pray Love" is a classic book and number one bestseller on Amazon. This novel tells the story of Elizabeth Gilbert relinquishing all the outward markers of success to explore something different in life.
'What I Know for Sure' by Oprah Winfrey
Price: $14.44
Take some lessons from the wise words of Oprah Winfrey. The book recalls some of her life events and lessons that the media mogul has learned throughout.
'The Bluest Eye' by Toni Morrison
Price: $11.99
From the widely decorated Toni Morrison is her first published book, "The Bluest Eye." The book is characteristically thought-provoking with themes including race, gender, and beauty standards.
'The Handmaid's Tale' by Margeret Atwood
Price: $11.72
While we wait for season four of "The Handmaids Tale" to drop, immerse yourself in the highly dramatic "Sunday Times" number one bestselling book.
'In Our Prime: The Invention of Middle Age' by Patricia Cohen
Price: $18.93
"In Our Prime: The Invention of Middle Age" explores the idea of being middle-aged. It looks at the history and how it would become at the "center of American society."
'Bossypants' by Tina Fey
Price: $13
From comedian and co-creator of one of the most revolutionary programs to have been aired on television, "30 Rock" come this memoir. Tina Fey reveals parts of her life, including her pursuit of physical beauty, unrequited love in college, and life as a mother.
'Becoming' by Michelle Obama
Price: $9.05
From the first black first lady of the United States comes this intimate and highly rated memoir. Obama reminisces and reflects on her life and, most notably, her time as FLOTUS and life outside the role.
'Tiny Beautiful Things: Advice on Love and Life from Dear Sugar' by Cheryl Strayed
Price: $11.99
This book is the literary equivalent of having a handbag-sized, wise best friend when you need one. The author Cheryl Strayed answers deep questions about love and life.
'Americanah' by Chimamanda Ngozi Adichie
Price: $2.12
From the author of "We Should All Be Feminists" comes yet another culturally significant piece of literature. It tells the story of a young woman who immigrates to the United States from Nigeria.
'Shameless: How I Ditched the Diet, Got Naked, Found True Pleasure... and Somehow Got Home in Time To Cook Dinner' by Pamela Madsen
Price: $35.83
The book has been described as funny, sexy, and wildly entertaining. After being together with a man she met at seventeen, Pamela Madsen shares the sexual yearning she felt and how she fulfilled it, subsequently helping her marriage strengthen.
'I Know Why the Caged Bird Sings' by Maya Angelou
Price: $19.93
The profoundly wise Maya Angelou captures the freeing nature of words for the longing child or from the insult of bigotry.
'A New Earth' by Eckhart Tolle
Price: $6.98
From the author "The Power of Now," Eckhart Tolle writes another life-altering book helping readers to realize the control the ego has on the quality of lives and happiness.
'The Interestings' by Meg Wolitzer
Price: $8.34
A New York Times–bestselling novel follows three characters from the pinnacle of their youth, through middle age, as their talents, wealth, and ultimately their satisfaction with life as they grow apart.
'Their Eyes Were Watching God' by Zora Neale Hurston
Price: $5.98
This novel was initially met with rejection over the strong, black female protagonist portrayed in the story. However, since it's reissuing, the book has become something of a classic. The novel is an unfolding of a love story and the love and cruelty therein.
'Lean In: Women, Work, and the Will to Lead' by Sheryl Sandberg
Price: $13.95
Sheryl Sandberg is the chief operating officer of Facebook. Sandberg is also on the Time's "100 Most Influential People in the World." In this book, she explores ways that women hold themselves back from success.
'Great Expectations' by Charles Dickens
Price: $9.65
Charles Dickens's thirteenth novel tells the story of the personal growth and development of an orphan nicknamed Pip through a world of poverty, prison, and deathly fights.
'Them' by Joyce Carol Oates
Price: $11.81
"Them" is the story of the gripping story of a family living "on the edge of ruin" in Detroit during the time of the race riots (during the 1930s to 1967).
'The Year of Magical Thinking' by Joan Didion
Price: $6.61
The iconic author, Joan Didion recently released her most anticipated book "Let Me Tell You What I Mean". In "The Year of Magical Thinking," Didion explores passion and honesty in a portrait of life and marriage.
"Mastering the Art of French Cooking" By Julia Child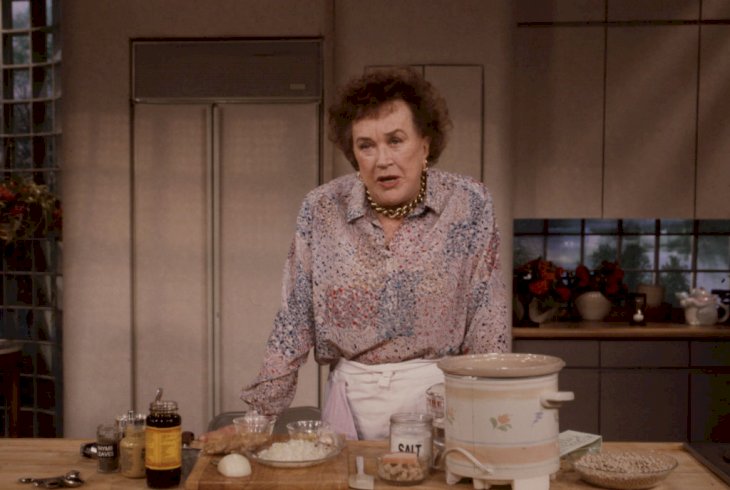 Getty Images
Price: $22.64
Why not learn a new skill before you turn the big four-oh? Making special meals for occasions and on the odd casual day sounds like the gift that keeps giving.
'Midnight's Children' by Salman Rushdie
Price: $12.24
Born at the stroke of midnight, Saleem Sina is blessed with powers and destined for greatness. However, a mix-up at birth leads Saleem into a difficult life.