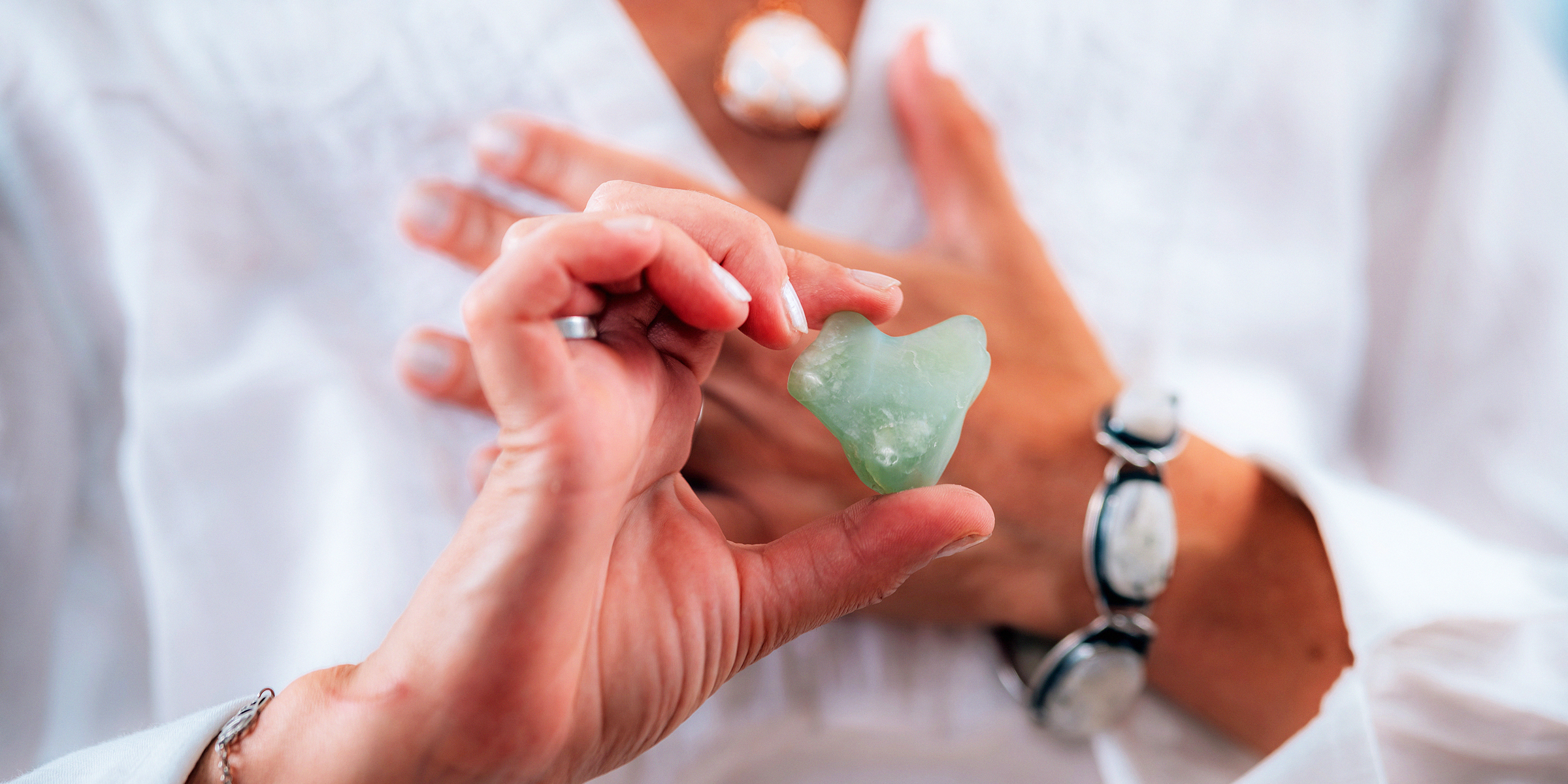 Meditating with moldavite | Source: Shutterstock
3 Simple Ways to Manifest with Moldavite

Manifesting with moldavite is popular among those interested in crystal healing and the law of attraction. If you are looking to incorporate moldavite into your daily practice for manifestation, there are several simple techniques that you can try.
Moldavite is a unique and valuable type of tektite, which is a natural glass that is formed when a meteorite strikes the Earth's surface. It is primarily found in the Czech Republic and is highly sought after for its spiritual and metaphysical properties.
Its unique green color and otherworldly appearance have made it popular among collectors and spiritual seekers. It is believed by some to possess powerful metaphysical properties and is often used for spiritual and healing purposes.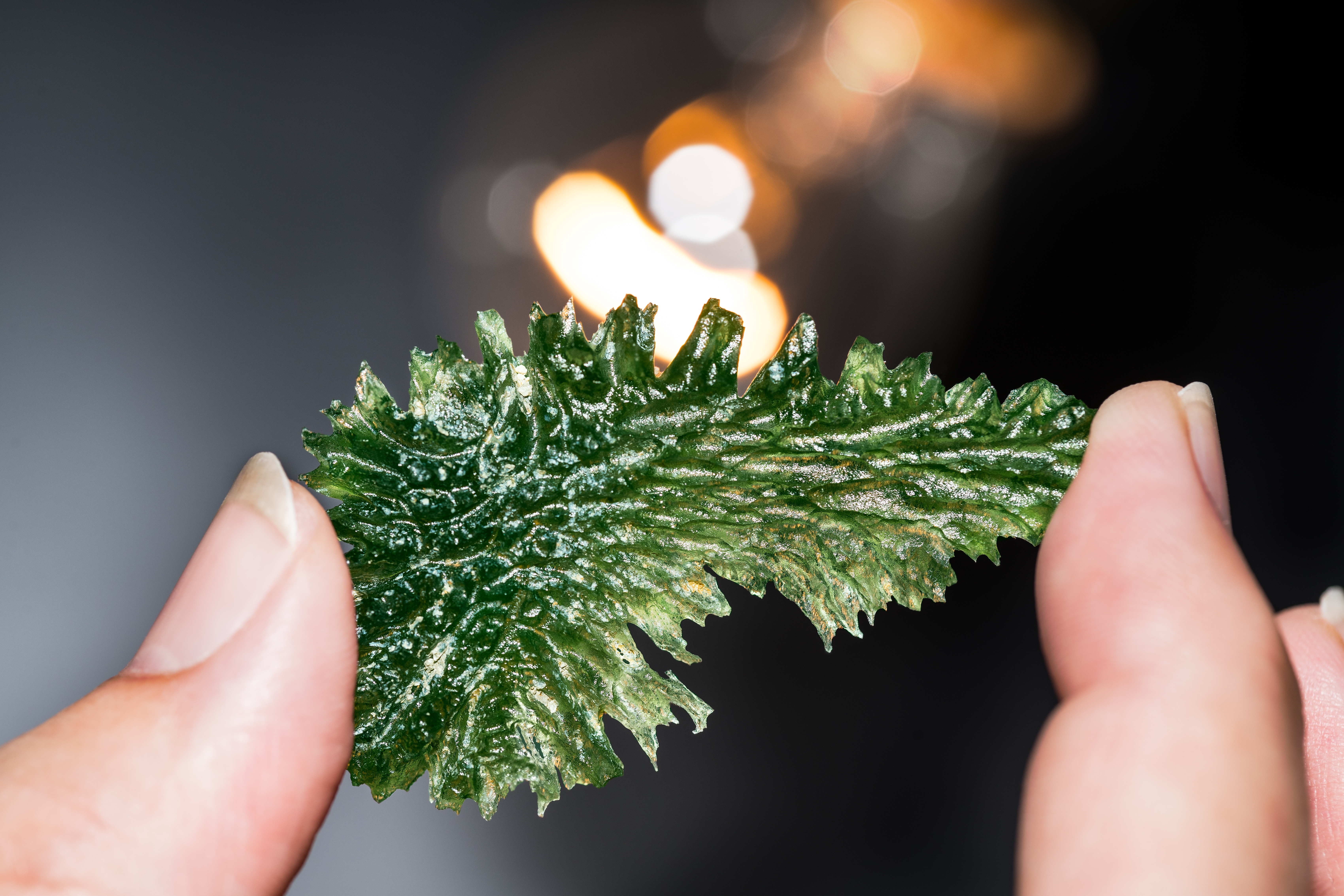 Photo of someone holding a piece of moldavite | Source: Shutterstock
However, its hardness makes it similar to other types of glasses. Due to its rarity and popularity, moldavite can be expensive and is often sold in small, polished pieces or as part of jewelry.
Whether you are new to working with crystals or a seasoned practitioner, tap into the transformative energy of moldavite. These techniques can help you harness the power of moldavite to manifest your goals and desires.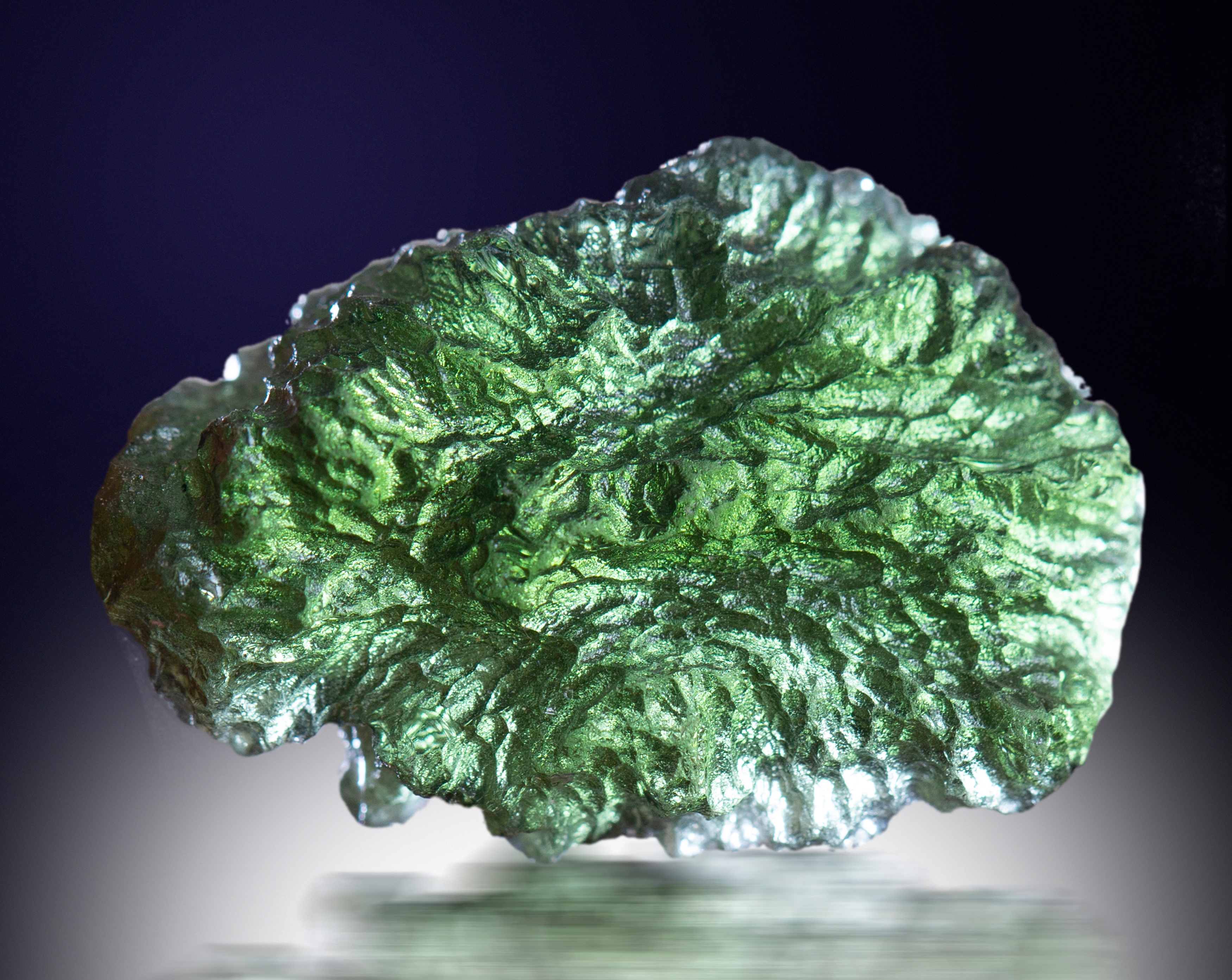 Photo of a piece of moldavite | Source: Shutterstock
What Is Moldavite and Why Is It Special?
Moldavite is highly valued for its unique properties, such as its ability to enhance spiritual growth and healing, and its powerful metaphysical effects. It is said to give off a frequency that combines extraterrestrial and Earthly energies, which aids personal and spiritual progress.
Many believe moldavite has a solid connection to the spiritual realm and can help open the third eye and crown chakras, leading to a more profound sense of awareness and intuition. It is also thought to help with emotional healing, release, physical healing, and revitalization.
To fully harness moldavite's power, cleaning and activating it before use is essential. Cleaning can be done through various methods, such as sunlight or moonlight exposure, burning sage, or clear quartz, while activation can be done by burying it in the Earth overnight.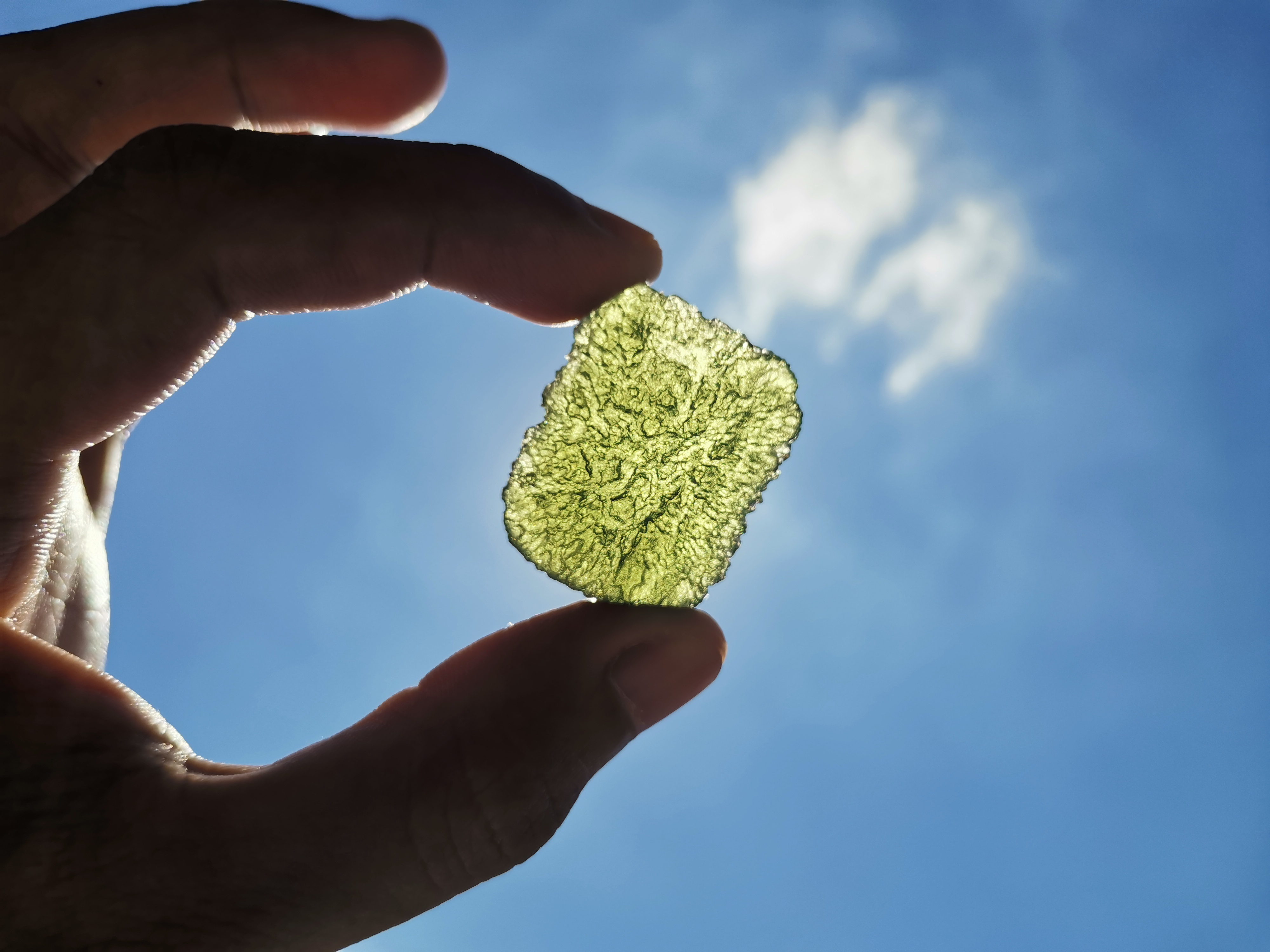 Photo of someone holding a piece of moldavite in the sun | Source: Getty Images
Use Mantras That Are Compatible with Moldavite
Once your moldavite is activated, hold it in your hand while repeating your chosen mantra, and visualize the crystal's energy, amplifying your intentions and manifestations. These mantras below will get you started.
"I let go of negativity and anything that no longer serves me to make space for positivity, true love, and happiness:" This mantra helps to clear any negative energy and make way for positive manifestations. Visualize the negative energy leaving your body as you breathe out, and feel the positive energy entering as you breathe in.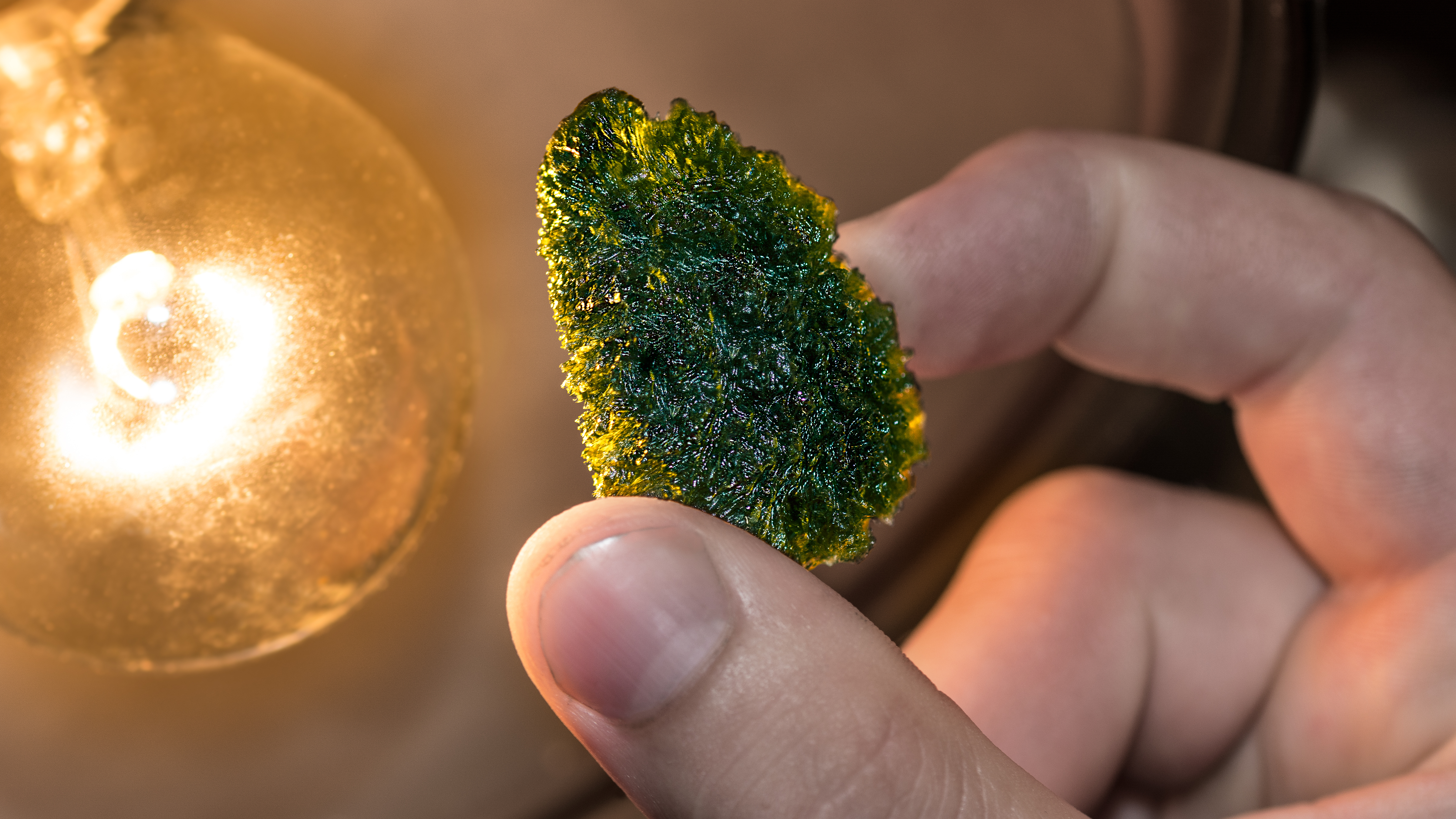 Photo of someone holding a piece of moldavite | Source: Getty Images
"All of the power I need to create a life I love is inside me:" This mantra helps to release fears or doubts and trust in the universe to bring you what you need. Visualize yourself surrounded by a bright light of love and abundance, and feel a sense of peace and trust in the universe.
"I live in a state of balance, gracefulness, and gratitude. Because of this, I give and receive love effortlessly and unconditionally:" This mantra helps to shift your focus to gratitude and abundance, attracting more of the same. Visualize everything you are grateful for, and feel the sense of abundance and appreciation growing within you.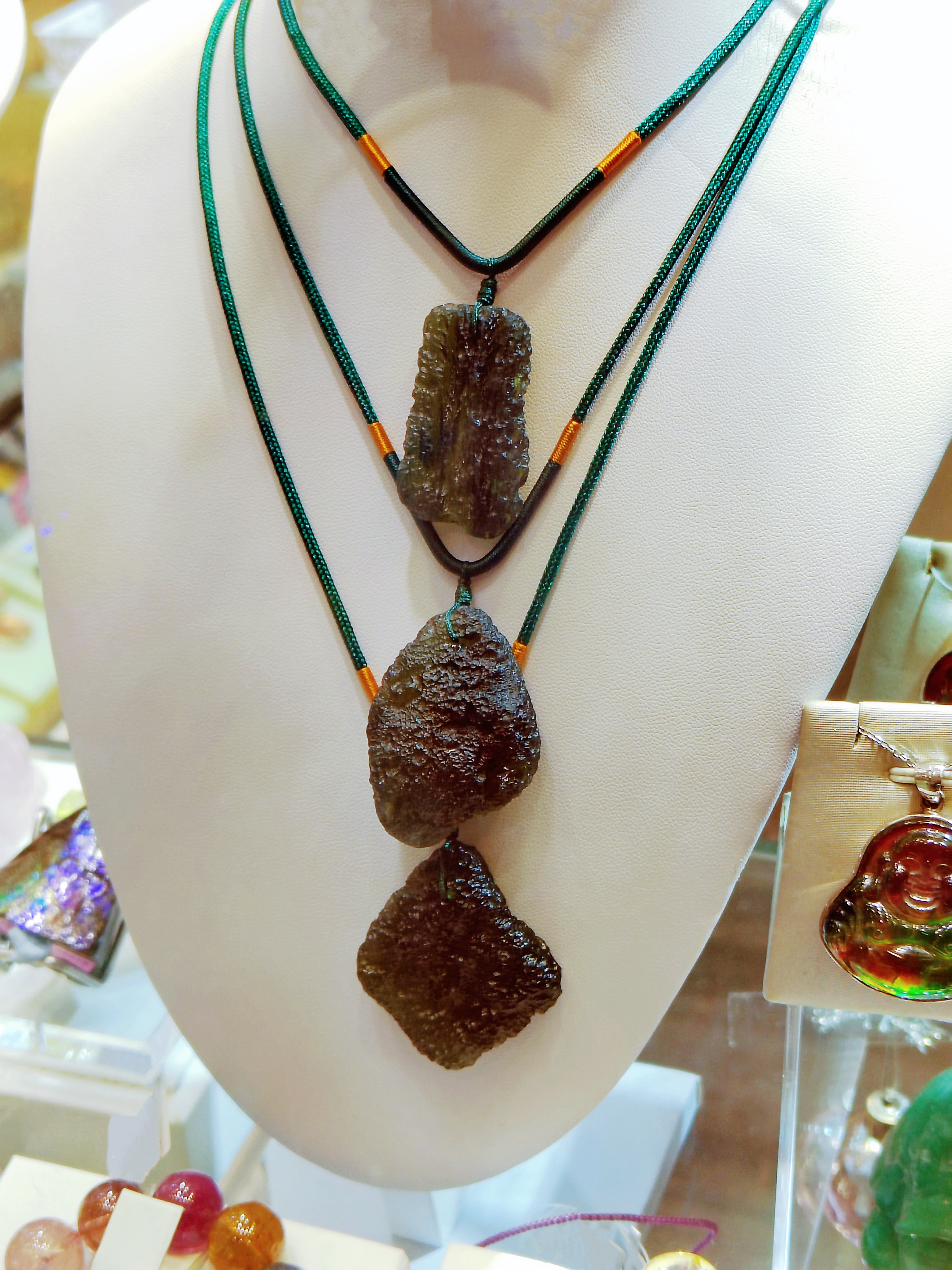 Photo of moldavite used in a three-tiered necklace | Source: Getty Images
Manifesting with Moldavite Can Be Done by Wearing Moldavite Jewelry
Moldavite is said to have a strong connection with the heart chakra, which is responsible for emotions such as love, compassion, trust, and more. When moldavite is used in association with this chakra, it is believed to increase feelings of empathy and connection with others and promote emotional healing.
Many people prefer to wear moldavite as a piece of jewelry to benefit from its metaphysical properties. When worn close to the skin, it is said to help amplify its benefits.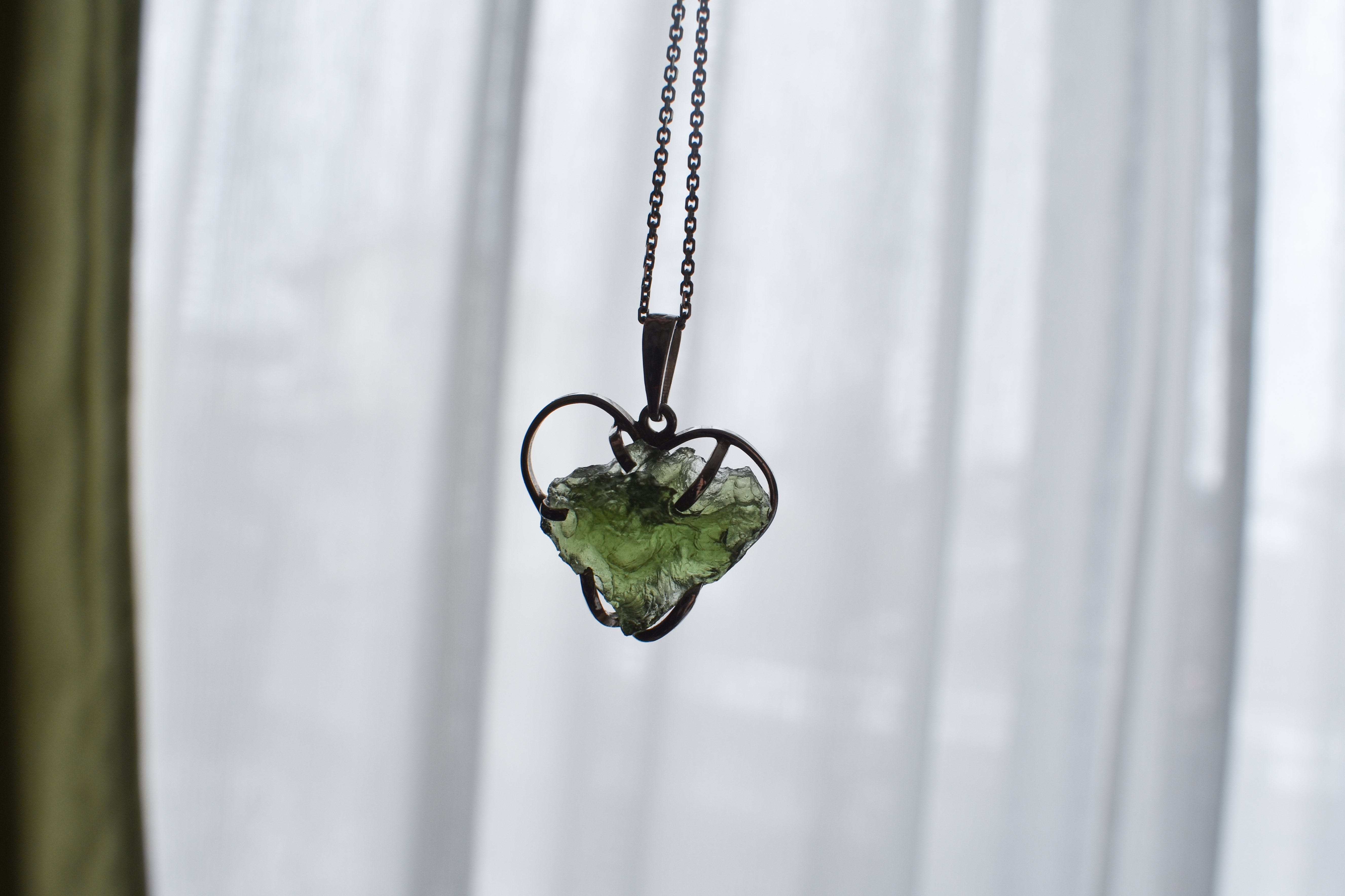 Photo of moldavite used as the pendant of jewelry | Source: Shutterstock
Tips for Meditating with Moldavite
Meditating with moldavite as a wellness practice can be a powerful experience for those looking to enhance their spiritual practice. It is reportedly helpful for spiritual growth.
Before meditation, find a quiet and peaceful space where you won't be disturbed so you can focus and connect with the energy of the moldavite. Then set your intention for what you hope to achieve with your meditation.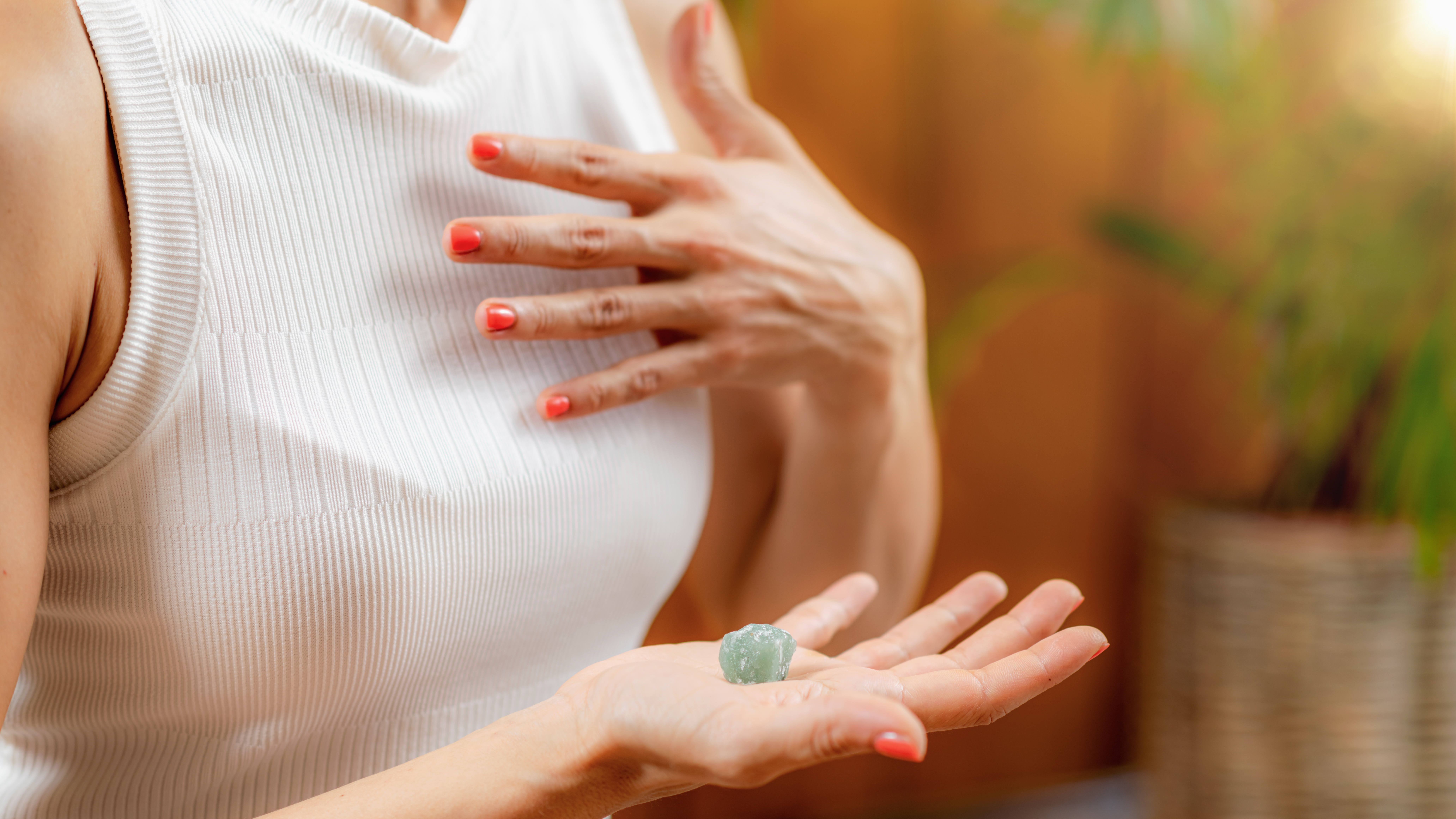 Photo of a woman holding moldavite and meditating with it | Source: Shutterstock
During meditation, you can enhance your connection with the universe's frequencies by holding the moldavite and gazing into it. Nevertheless, it is essential to remember that moldavite can possess potent energetic properties.
It is recommended to gradually build up to more extended periods of use to avoid feeling overwhelmed by its energy. Another way to create good vibes is by setting up spiritual altars in your home.