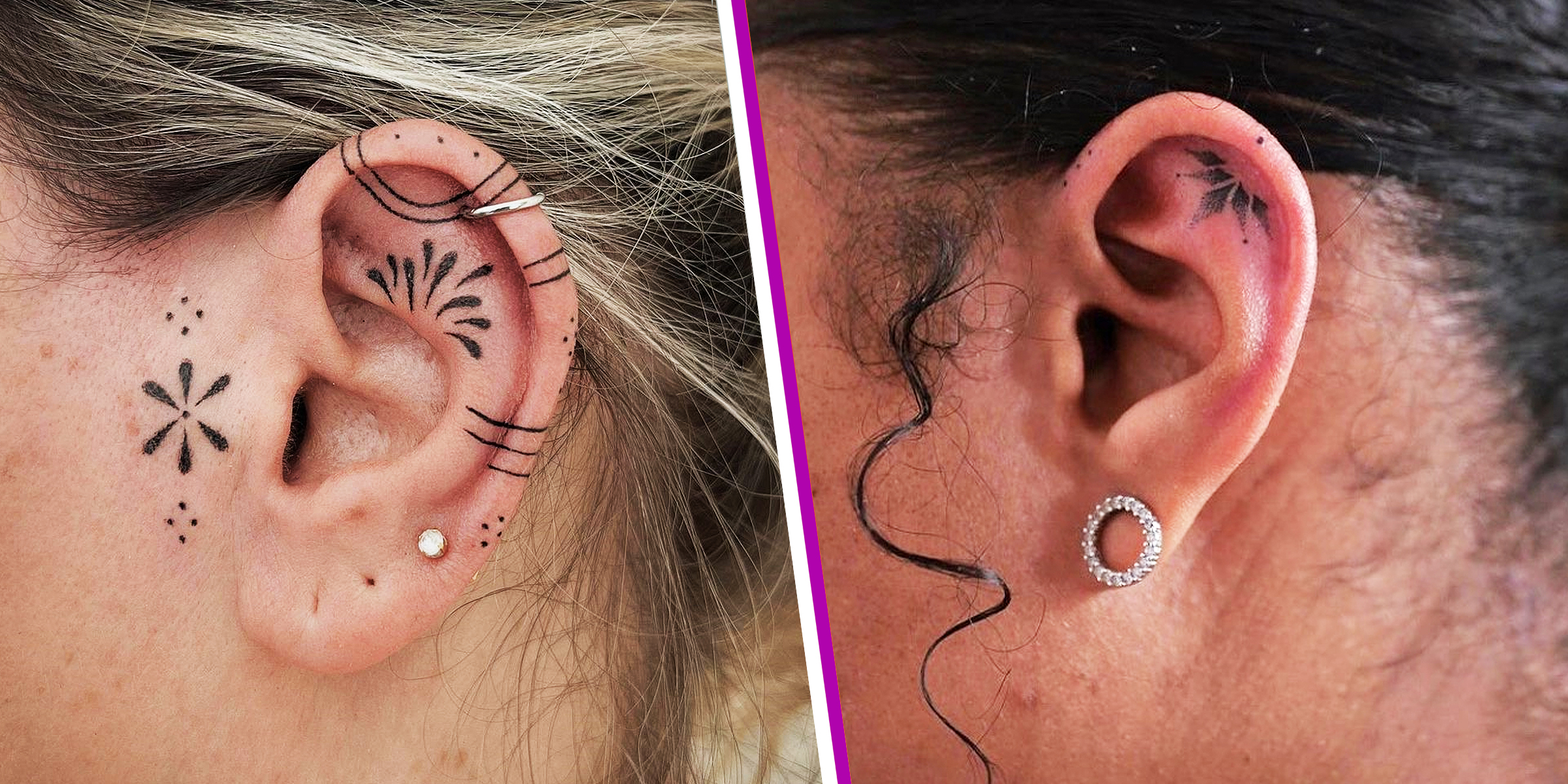 A woman with ear tattoos. | Source: Instagram/melpzvc | Instagram/la.nebuleuse.studio
30 Ear Tattoos Ideas for Minimalists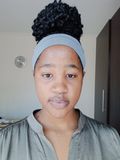 Looking for inspiration and ideas for a tattoo can be overwhelming but also fun. When adorning a small area like the ear with ink, many have gone for minimalist designs, especially those looking for a dainty and delicate look.
Taking the plunge with a tattoo can be exciting but also terrifying for someone new to the art. But before making this commitment, there are a few preparation and aftercare tips to remember. For a minimalist tattoo, especially on tiny areas, it's best to look for an experienced artist.
Ensure to research their work before approaching them for an appointment. Before ink day, getting a good night's sleep and staying hydrated is advisable. Having a nutritious, filling meal that morning is also a good idea.
Although tattoos are generally painful, many have found that ear tattoos usually rate low on the pain scale. Still, they are likely to get infected if not cared for properly once done. For the first two days, avoid letting products like shampoo and soap come in contact with a fresh ear tattoo.
Experts recommend a non-scented dye-free lotion and sunscreen to help it heal; however, it's also wise to ask the chosen artist what they recommend for aftercare. Once preparation is done, it's time to browse through ideas.
Floral Minimalist Designs
Many have gone for a minimalist leaf spreading across the upper, flatter portion of the ear called the scapha. However, adding a smaller leaf in front of the ear parallel to the scapha can create a flattering and accentuating effect (this is optional).
The leaf can also curl from underneath to the front of the ear or along the edge of the cartilage. With flowers, some have gone for watercolor designs (which can be life-like), like a small, pastel blue flower on the lobe, lavender curling up behind the ear, or a tiny daisy on the scapha.
One design worth considering in black ink is a random pattern of dotted diamonds floating out on the outer cartilage to surround a small flower above the tragus. For something less complicated, choose any desired flower and have it reduced to its fine-line shape, like a rose, tulip, or even a palm tree.
Animal-Inspired Minimalist Designs
Animal designs range from a tiny elephant behind the ear to a spider on the lobe. Other ideas include a koi fish swimming about on the scapha, a butterfly, or a fine-line snake curling its way around the edge of the ear and slithering inside.
Extraterrestrial Minimalist Designs
Consider something floating about on the scapha, like the typical animated face of an alien, a miniature version of the galaxy, or the moon in whichever phase. Another idea would be stars coordinated in varying shapes from the scapha, spreading outward.
More Minimalist Designs
While some prefer beautiful and dainty artwork on their ears, others fancy more peculiar and spooky etchings, like an open eye surrounded by dotted rays or the typical skull-and-bones symbol.
Some have also chosen childhood items like a paper airplane or a teddy bear, a word of wisdom like "Hope," musical notes trailing the edge of the ear or placed elsewhere, a simple red heart or even a cross, or an outline of flames spreading from the lobe to the cartilage.
Geometric symbols and patterns, dotted or fine-lined, are another option. These can be connected, like layered triangles, or coordinated, which leaves ample room for creativity. One example is a red, tilted, oval-like circle followed by three lines slanted in the same direction.