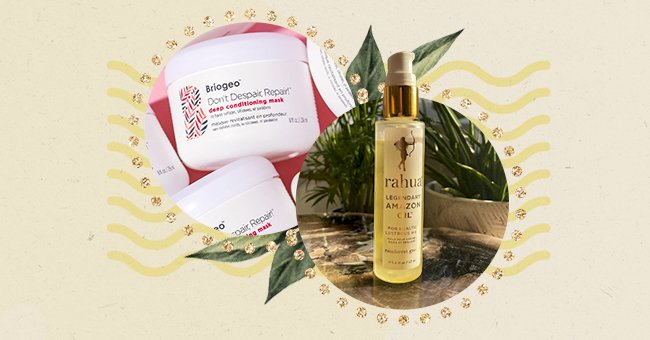 7 Clean Hair Care Brands To Try
It's easy to find natural skincare and beauty brands, but the same cannot be said for the hair care department. Many people do not know where to start when choosing clean and organic hair products, unaware of the harmful irritants that can do more damage than good.
With sustainable beauty slowly gaining ground, consumers are becoming more conscious of the products they use on their bodies. But finding sulfate, silicone, and paraben-spiked hair products is still a normal practice, resulting in numerous hair and scalp problems.
While the natural hair care brands might be a handful, their innovative formulas and plant-based ingredients make them worth knowing and trying. If you want to give your hair a little extra TLC, here are the best clean brands worth adding to your hair care repertoire.
Briogeo
Nancy Twine founded Briogeo to make clean hair care products accessible for everyone, including herself. The brand enjoys cult popularity and features products made from plant-based ingredients that contain no silicones, sulfates, and parabens.
Rahua Beauty
The organic hair brand gets its name from rahua oil, a natural, plant-based ingredient in the Amazonian rainforest, known for its numerous benefits for the scalp and hair.
The brand's shampoos, oils, and conditioning formulas contain rahua oil, which is ethically sourced from the Amazon region.
Love Beauty And Planet
Love Beauty and Planet was launched by the popular MNC Unilever to help people feel beautiful and contribute positively to the planet. This affordable hair and skincare brand includes nourishing formulas like shampoos, conditioners, hair serums, body lotions, and many more.
Adwoa Beauty
Adwoa Beauty is a clean hair care brand designed to meet the needs of people with curly, wavy, and kinky hair. Its non-toxic and innovative product range includes hair-replenishing formulas like moisturizing shampoos, curl-defining gels, and leave-in conditioning stylers.
Playa
This California-based clean hair care brand features products inspired by the beach, so you can expect anything from silky smooth beach waves to nourished curls and coils, ready to face the sun and sand.
Avalon Organics
Avalon Organics is a certified organic hair brand with botanical formulas aimed at rejuvenating the scalp and hair. Its products include hydrating and nourishing ingredients and are free from fragrances, phthalates, parabens, and sulfates.
Davines
Davines is a sustainable haircare brand that uses vegan and plant-derived ingredients for its products. Their "Heart Of Glass" range enjoys cult status, featuring Silkening Shampoo, Rich Conditioner, Sheer Glaze, and Intense Treatment.