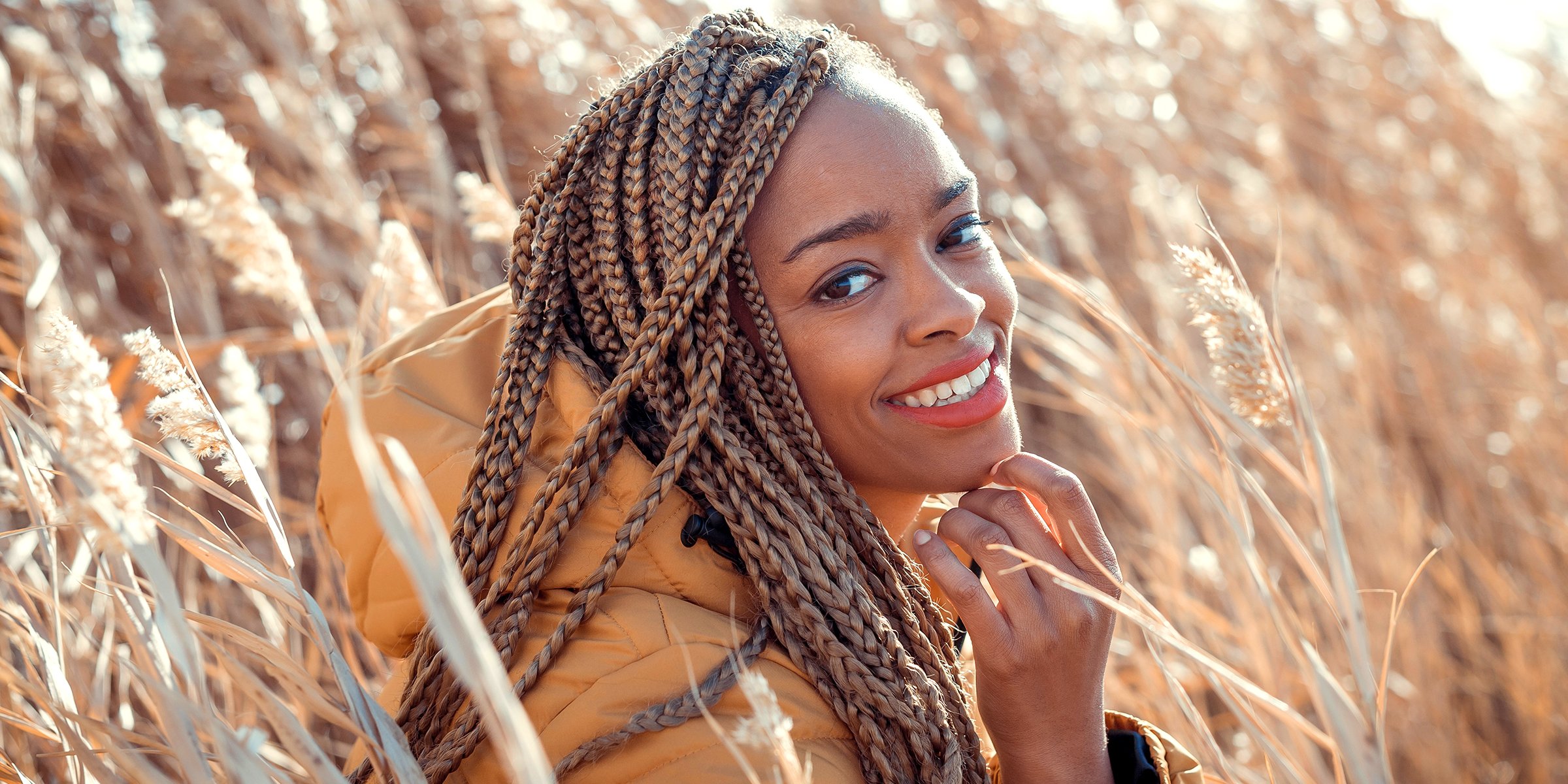 Woman with small box braids | Source: Shutterstock
9 Chic Small Box Braid Styles That Are Worth Trying

Recently, small box braid styles have dominated the box braids world. They are effortlessly classy and practical and highlight your facial features. While the hairstyle is coming back, several celebrities have stylishly rocked their small box braids in the 1990s.
Box braids are an evergreen trending hairstyle named according to how the hair is sectioned before it is plaited. This hairstyle comes in different sizes and colors, is usually installed with extensions, and can be done on almost any hair length.
They have become one of the most popular hairstyles for women of all races, primarily black and mixed-race women, thanks to the fact that they are elegant, comfortable, versatile, and protective. They also give women with natural hair a chance to try different styles.
Box Braids with Pearls
There are many ways to accessorize your braids to make them even more beautiful! One way to make your braids look chic is to use hair jewelry.
Use pearls to accessorize your braids to take things up a notch and have hair that will start a conversation. Thanks to these little treasures, you can create many styles with your beautiful braids — just like that, you will always have ideas.
Multi-Tone Box Braids
These braids are perfect if you want to avoid the monotony of always wearing your look in one color. Before you go to your stylist, decide on how many colors you want, ranging from two to five colors or more, if you are feeling adventurous.
You don't need to dye your hair to achieve the multi-tone box braids. Instead, buy different colors of extensions. The stylist will blend these extensions before braiding your hair.
How the extension is blended depends on the final look you want. You can combine the shades of braiding hair right before braiding or use a feed-in method to incorporate the colors.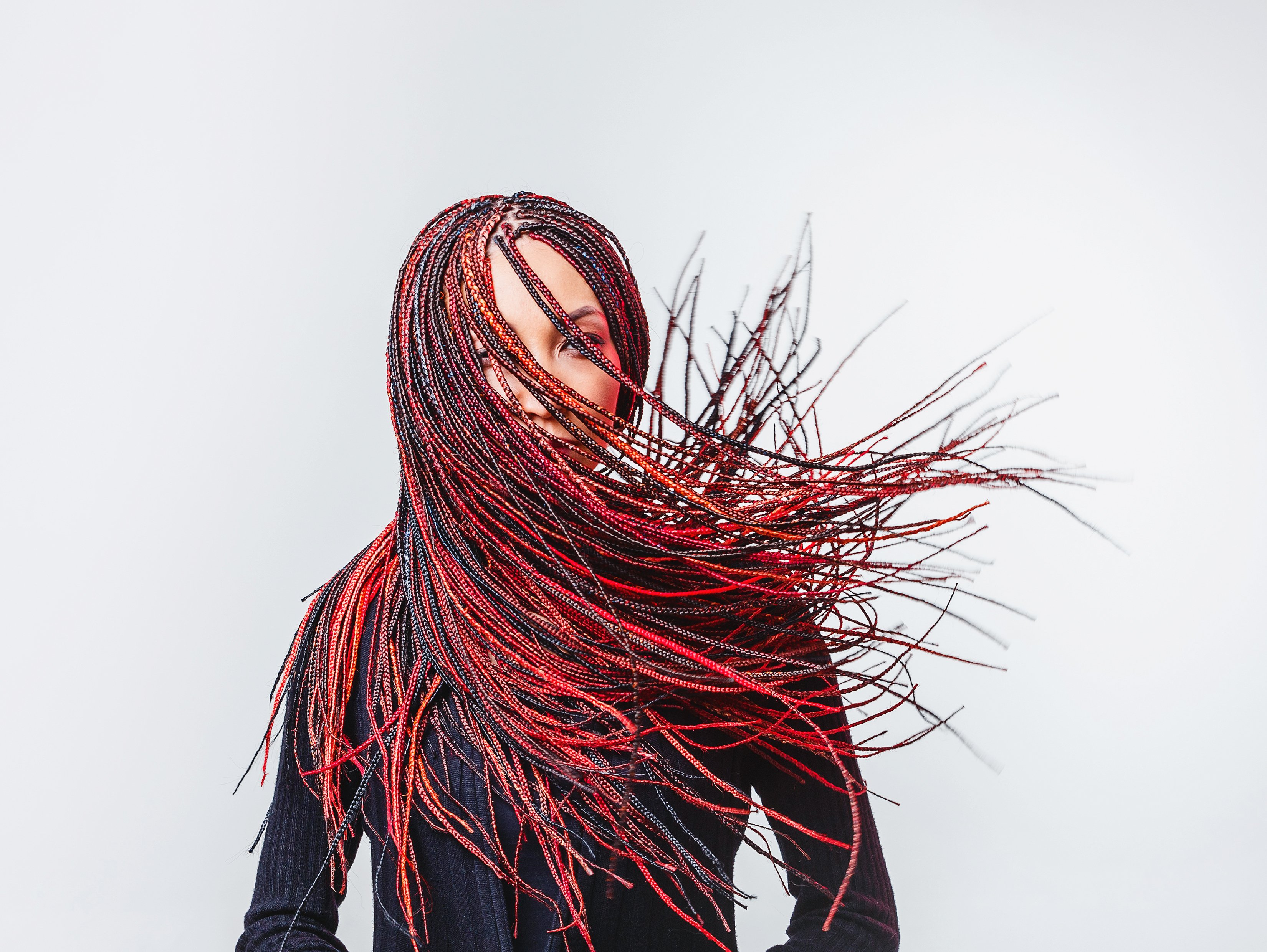 A woman with multi-tone box braids | Source: Getty Images
Chic Braided Bob
The braided bob is a classic hairstyle that is chic, easy to wear, stylish, and suits everyone while giving off a sense of nostalgia from the 1990s.
While the traditional bob is a little closer to the chin, the chic braided bob is usually chin length. It is an easy hairstyle and can be done in your favorite colors.
Box Braids and Curls
Adding curls to your box braids takes it from regular to super-glamorous! Curls add fun and a playful vibe to your braids while leaving you with a gorgeous look that is cool and Instagram-worthy.
The best part about this is that you can add your curls anywhere. You can add curls to the body of the box braids and at the tips. You can also infuse this style into any length of braids.
Braided Bun
It is known that you can style your braids any way you want. One of the quickest ways to style your braids is to put them in a bun, especially if you are in a hurry and need more time to style your hair.
The braided bun works best for medium or long braids. The best part about styling your hair this way is that it does not have to be perfect to look good.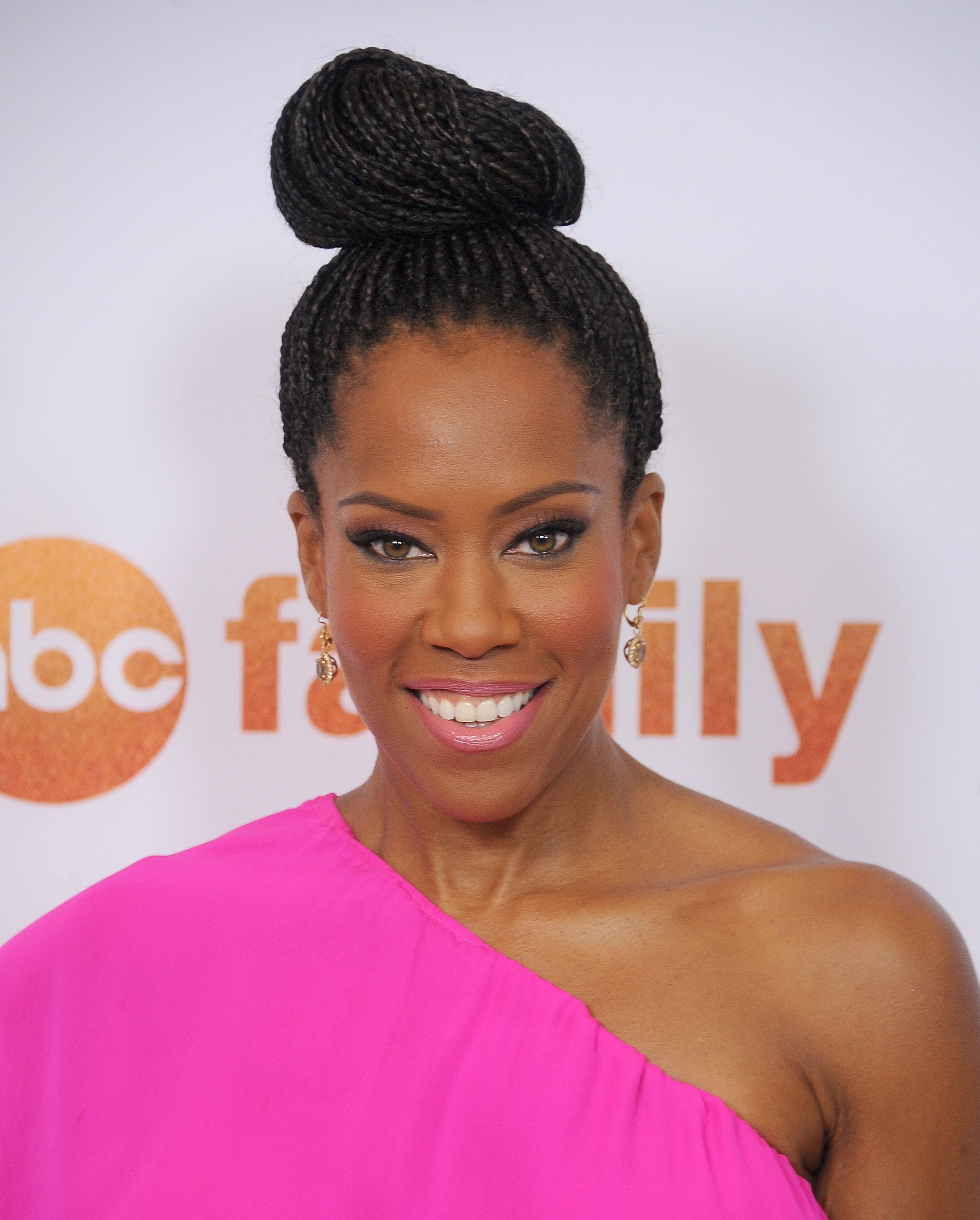 Regina King at the 2015 TCA Summer Press Tour on August 4, 2015, in Beverly Hills | Source: Getty Images
Ombré Box Braids
Adding color to the versatility of braids takes your look to another level. One of the best ways to incorporate color into your hair is by opting for ombré box braids.
The ombré style blends color hues to form a gradient. You can also achieve it with contrasting colors. Irrespective of your chosen color, the hairdo allows you to experiment, resulting in a vibrant yet subtle look.
Super Small Box Braids
This is a simple and stylish hairstyle that you can carry for months. Because these braids are super small, they tend to hold almost every inch of your hair, making the style last longer.
The hairstyle, which is weightless and supports hair growth, also offers endless possibilities for styling your hair for all occasions. In addition, you can opt for any length of your choice.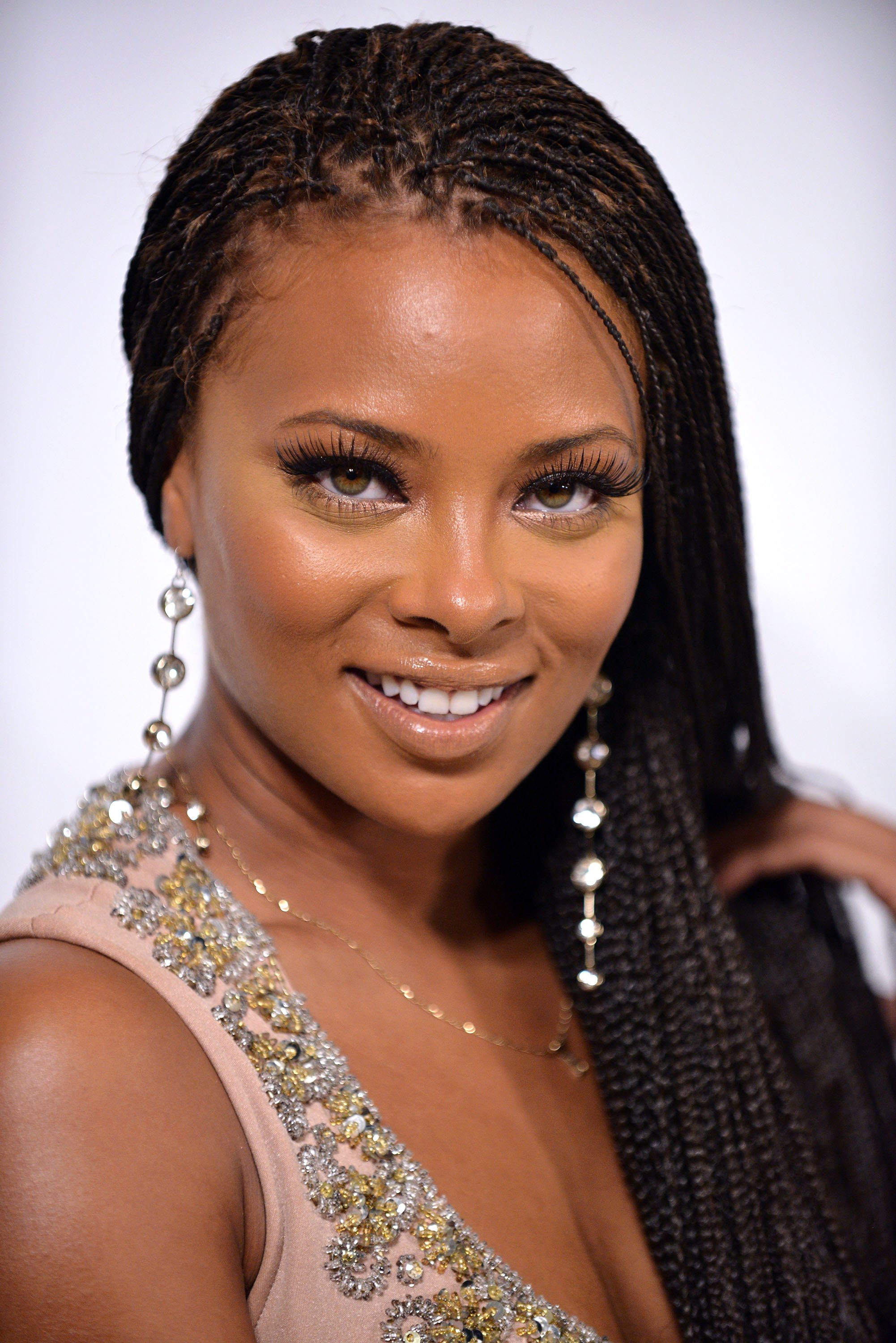 Eva Marcille at the Let The Kids Grow Foundation Holiday Gala on December 1, 2012, in Beverly Hills | Source: Getty Images
Box Braids with an Undercut
You don't have to let having a buzz cut or undercut hair stop you from getting box braids. Take your hairstyle from traditional to edgy by combining your edgy buzz cut with a box braid.
This is one of the most incredible ways celebrities have styled their look; you can take notes from them. From Zoe Kravitz to Jada Pinkett Smith, women are not letting short hair stop them from looking chic in braids.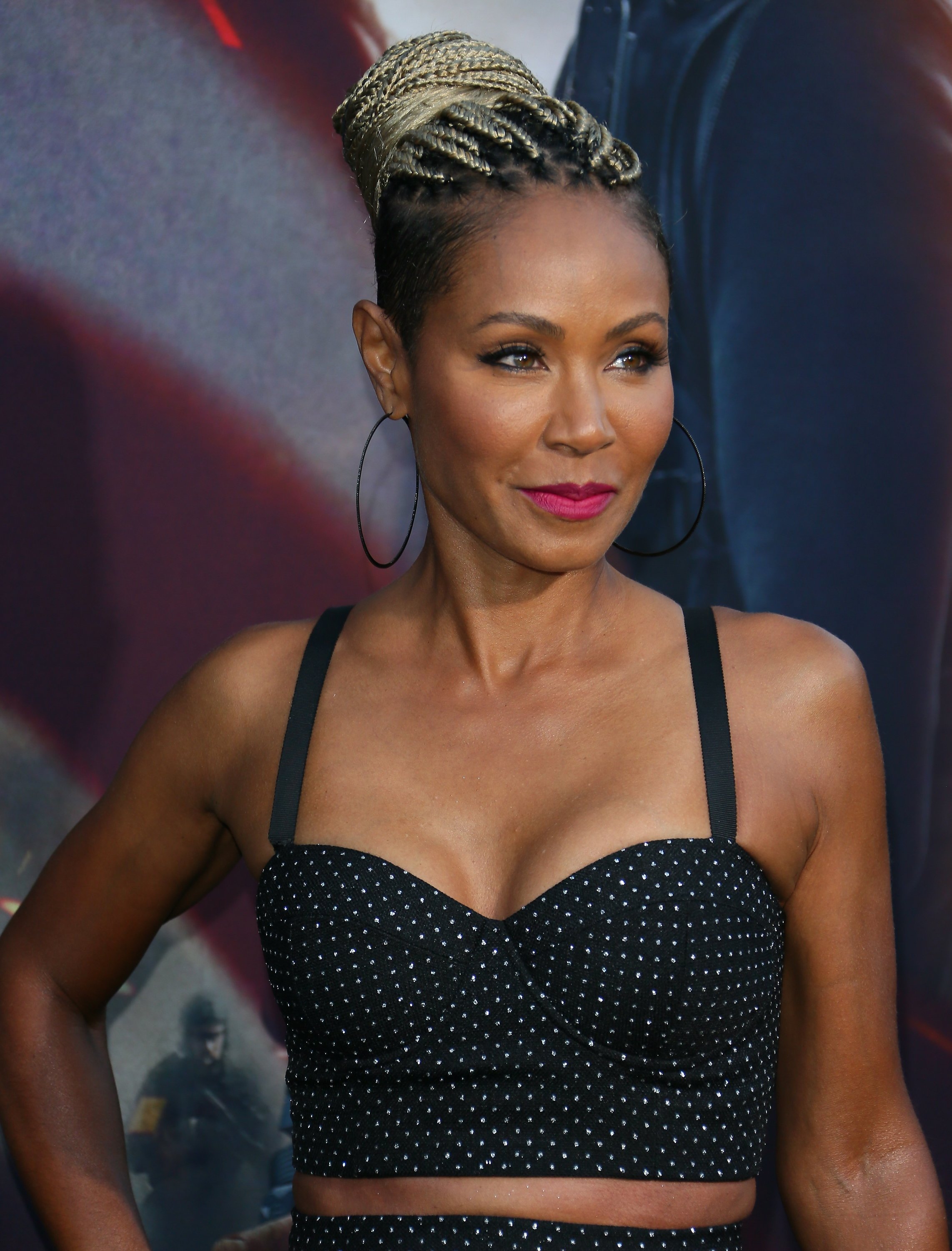 Jada Pinkett Smith at the LA Premiere of "Angel Has Fallen" on August 20, 2019, in Westwood | Source: Getty Images
Beaded Box Braids
Beads will make your hairstyle look more attractive, no matter the style or length of the braids. You can use a few beads to accessorize some strands of hair for a subtle look.
However, if being subtle does not work for you, you can go the extra mile with your beaded braids game. It is all up to you to decide how your hair looks.
How to Care for Box Braids
Care for your braids by covering your hair with a silk bonnet or scarf when you go to bed to prevent breakage. You can also invest in silk or satin pillowcases if you dislike wearing scarves and bonnets.
You should also wash your hair at least every two weeks to remove product and build-ups. After washing, ensure you dry your hair properly to avoid mildew hair.
In addition, you should avoid tight hairstyles as they can pull on your edges and cause them to be weak. Avoid pulling when styling your box braids, and your scalp will thank you later.
Please pay attention to your scalp and roots, as they still need to be moisturized. You can prepare a spritz using water and your favorite leave-in conditioner and use this at least three times a week. Once done, you can seal in the moisture with any oil.