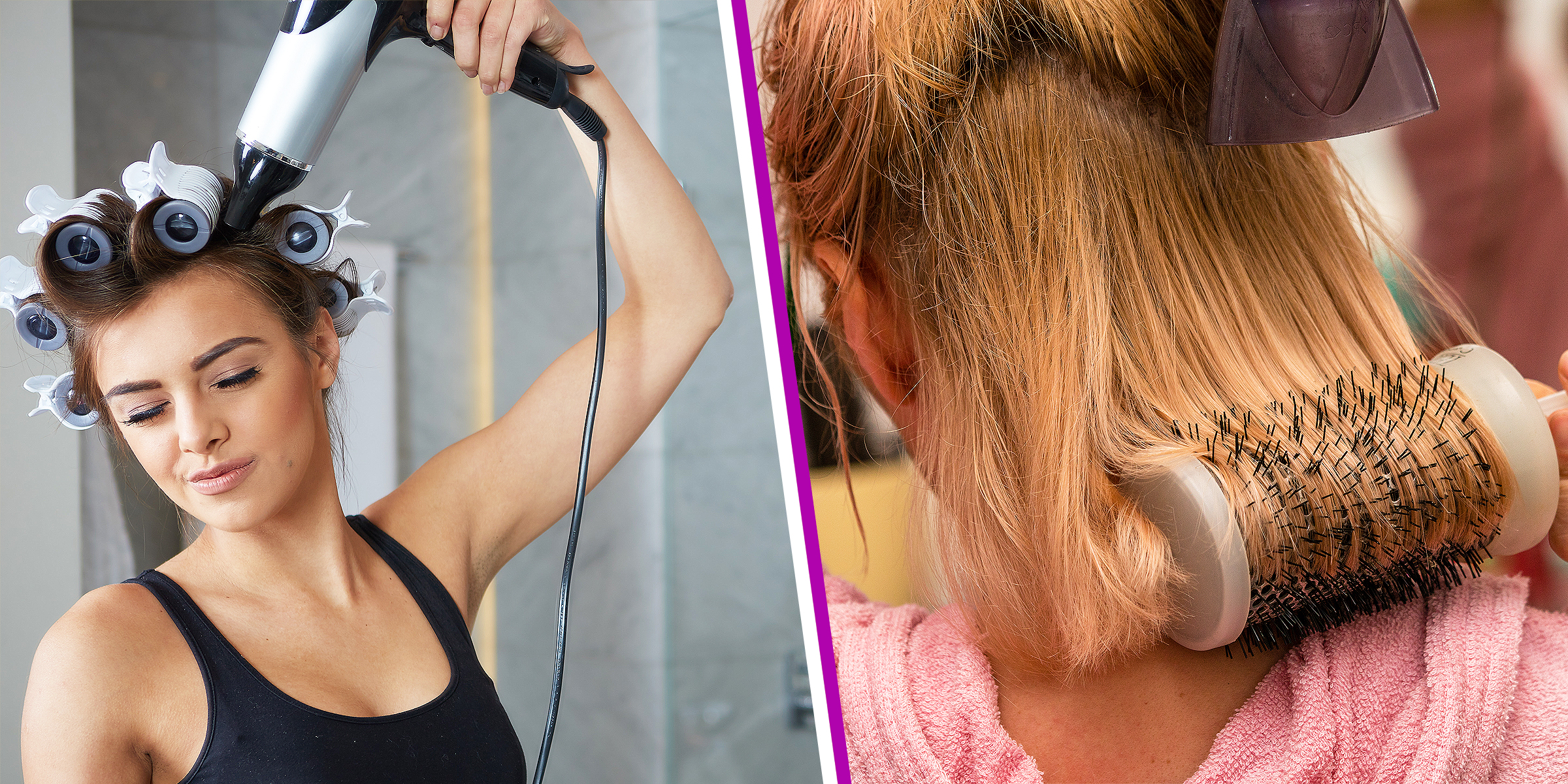 A Woman Blow-Drying Her Hair | a Close up of a Woman Blow-Drying Her Hair from the Back | Source: Shutterstock
Blow-Drying Tips for Different Hair Textures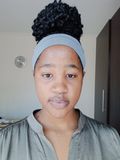 Searching the web or consulting a professional hairstylist for blow-drying tips is highly advisable before picking up a heating tool, as different hair types and textures require different levels of care. However, if heating tools aren't one's cup of tea, one can always go for natural or low-heat drying techniques.
Relying on a professional hairstylist might be the best way to keep your hair well cared for, but frequent visits to a salon might leave a significant dent money-wise. Hence, learning a few blow-drying tips (among others) is likely to help save some money to put toward something else.
Still, there's a lot of prepping that goes toward blow-drying. Experts have advised first brushing the hair (especially if it's thick or prone to greasiness) for about five minutes before wetting it with warm water. Doing so will open up the cuticles so that they can fully absorb shampoo and conditioner.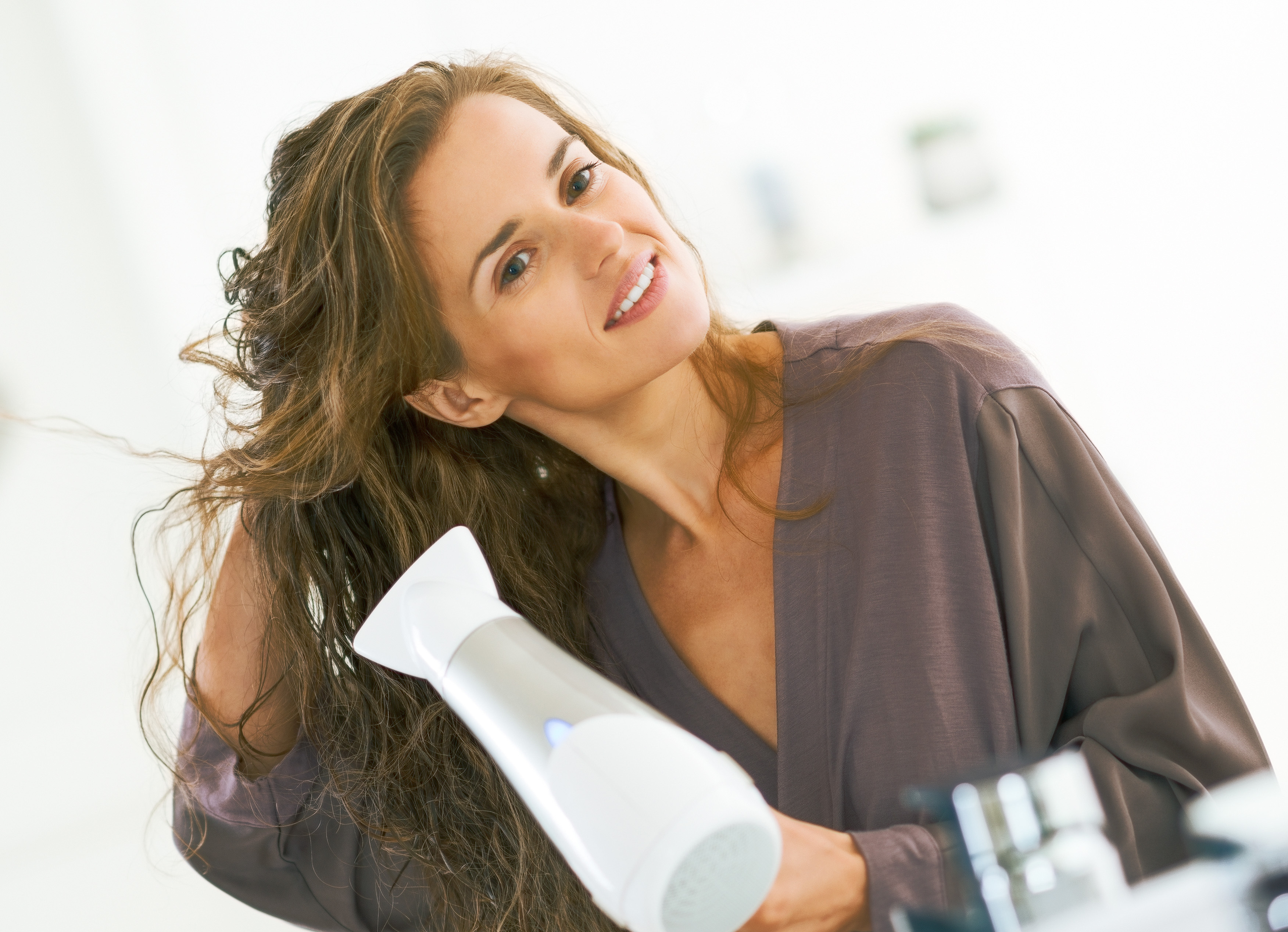 A woman in gray robe is pictured blow-drying her hair | Source: Getty Images
Ensure the hair is mostly dry before applying a conditioning hair mask to avoid diluting the product. Then detangle it in the shower (like an everything shower), using the appropriate method for the relevant hair texture, ensuring the mask doesn't touch the scalp, and rinse it off with cold water. To end the prepping stage, gently dry the hair and apply a heat protectant.
Blow-Drying Steps for Straight Hair
After applying a heat protectant, the first step is to leave it until the hair is approximately 80 percent dry. The second step requires clipping the hair into sections and unclipping the ones above while working from the bottom up. Thirdly, hold the brush vertically when applying heat while raking it away outwardly.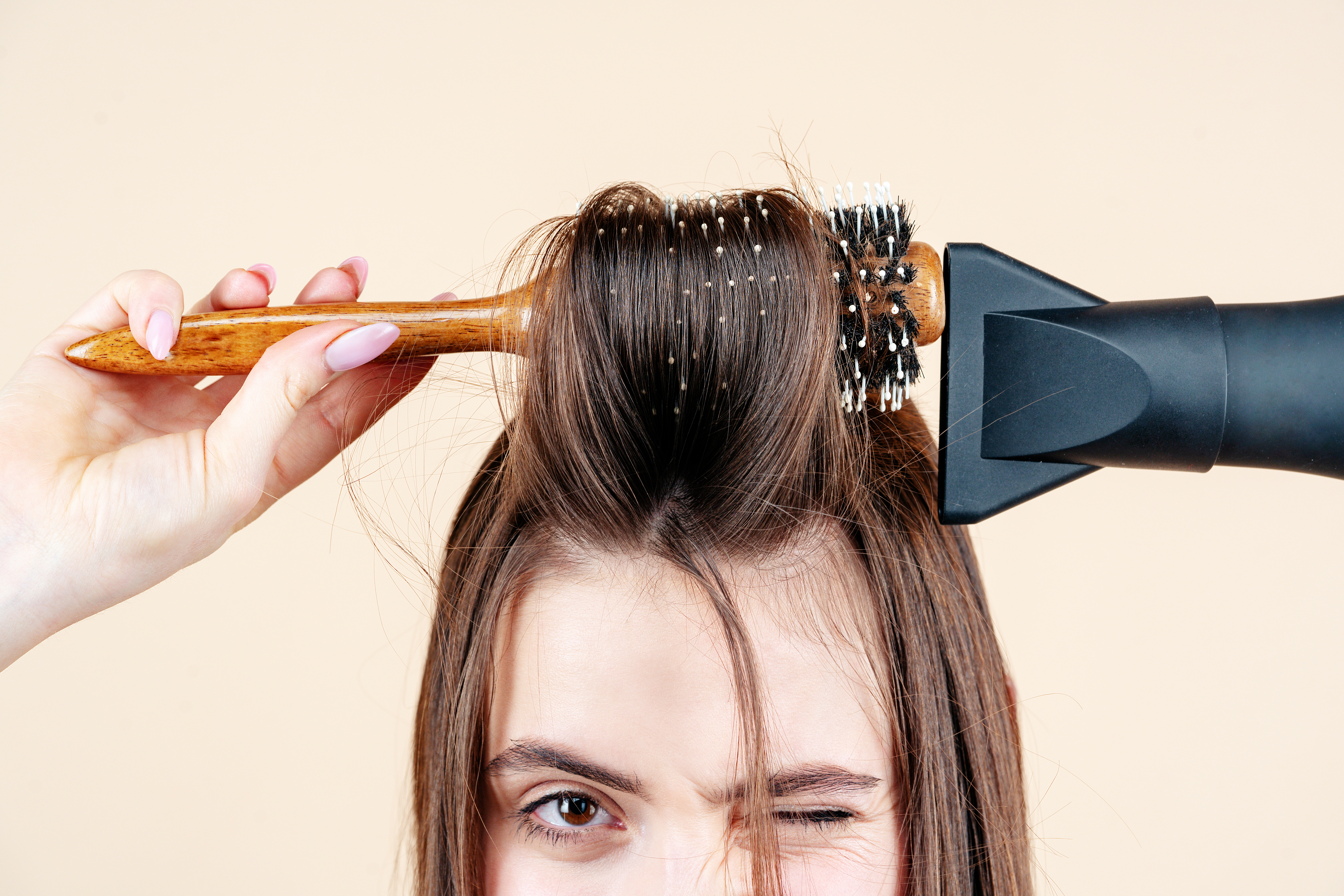 A close-up of a woman blow-drying her hair | Source: Shutterstock
Then once the hair is dry, twist sections of the strands around the brush and gently pull it out without unwrapping — this will create a flattering blow-out bounce. Hold the brush horizontally while blow-drying backward for volume at the crown, then rake through the hair with your fingers as a finishing touch.
Blow-Drying Steps for Wavy and Curly Hair
For wavy hair, gently scrunch the locks using a micro-fiber towel before applying a heat protectant. For curly hair, start by raking a styling cream or milk before flipping the hair upside down and then proceeding with scrunching (with a micro-fiber towel or a t-shirt). Ensure to remove any excess water, then apply a styling gel.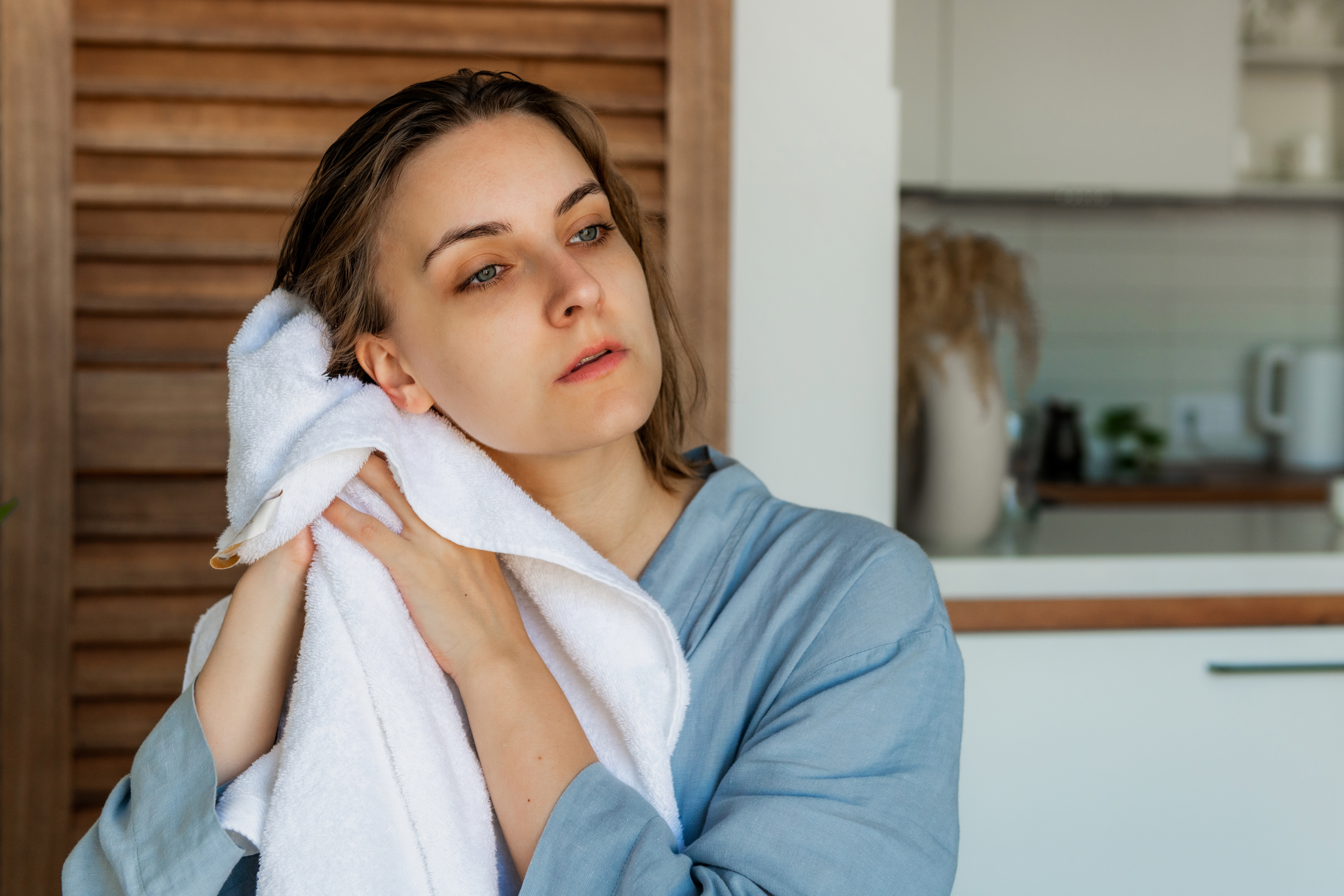 A woman is pictured drying her hair after a shower | Source: Shutterstock
For wavy hair, work through small sections (approximately three inches) from the roots while blow-drying, ensuring to "brush, wrap, and glide" the styling tool. Once each part is dry, twist it with the fingers while it is warm for the wave to take shape, then rake through it. Finally, apply a dollop of oil throughout the hair.
For curly hair, use a diffuser while it's upside down, cupping it gently into the diffuser bowl and working around the head in sections, 10-15 seconds each. As the curls dry, flip them side to side without touching them before applying a styling gel to lift and define them while they're slightly damp.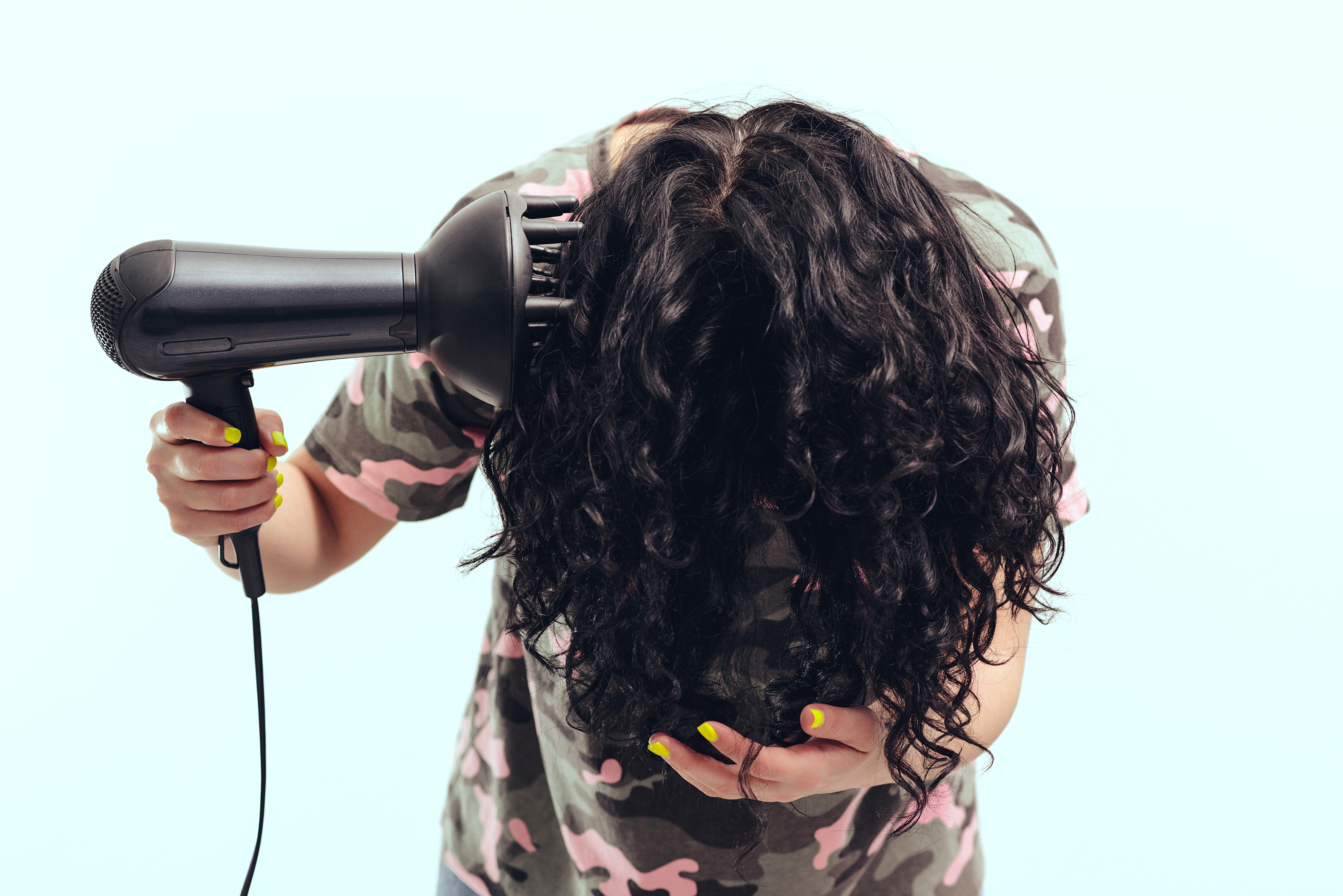 A woman is pictured styling her curly hair with hairdryer with special diffuser nozzle | Source: Shutterstock
Then detach the diffuser and dry the roots in the low-speed setting before searching for some styling ideas for curly hair. Celebrities such as Zendaya, Cardi B, and Selena Gomez often rock gorgeous curly hair-dos, and their looks can serve as ample inspiration.
Anti Blow-Dry? You Can Still Get the Most Out of Your Texture
Since the onset of the pandemic, natural or low-heat drying techniques, such as air-drying, diffusing, and plopping (gentle scrunching), have gained much popularity. They help the hair-bearer achieve the highest form of their hair texture and are said to give the hair "more attitude" and personality, especially with the guaranteed frizz.