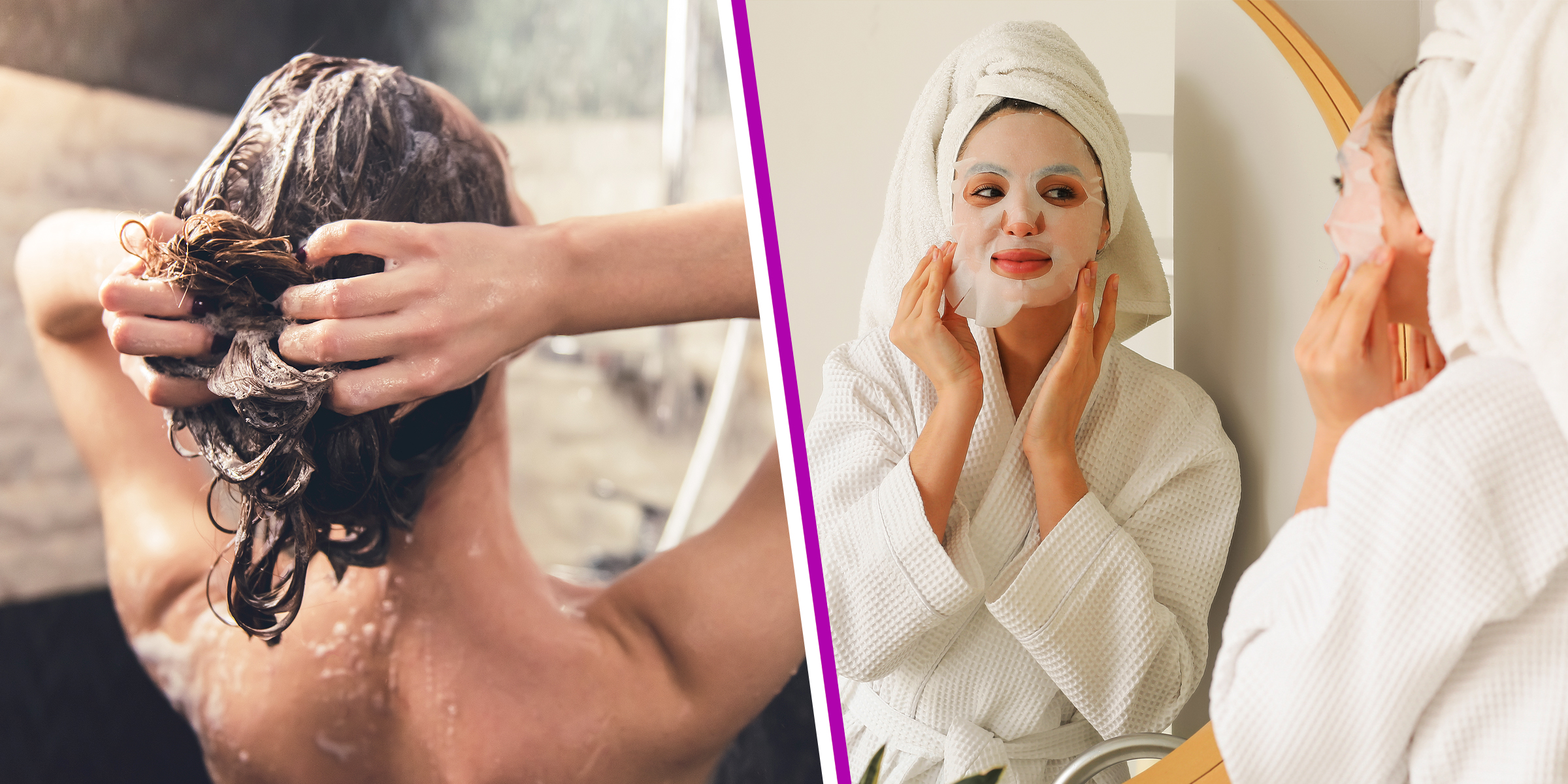 Woman Taking an Everything Shower. | Source: Shutterstock
The Everything Shower Is a Self-Care Routine Trend That Went Viral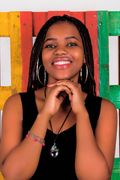 When people saw the Everything Shower trend on Tiktok, some wondered what it entailed. Well, it's not just about taking a quick shower and stepping out of the bathroom; it involves a lot of self-care practices.
Most people have many different beauty products in their bathroom; some use all of them while taking their showers, and others don't.
However, since the Everything Shower challenge went viral, people have been able to connect through their different shower routines. Still, some are in the dark and don't know what the Everything Shower trend entails. Let's dive in and learn more about this viral Tiktok trend.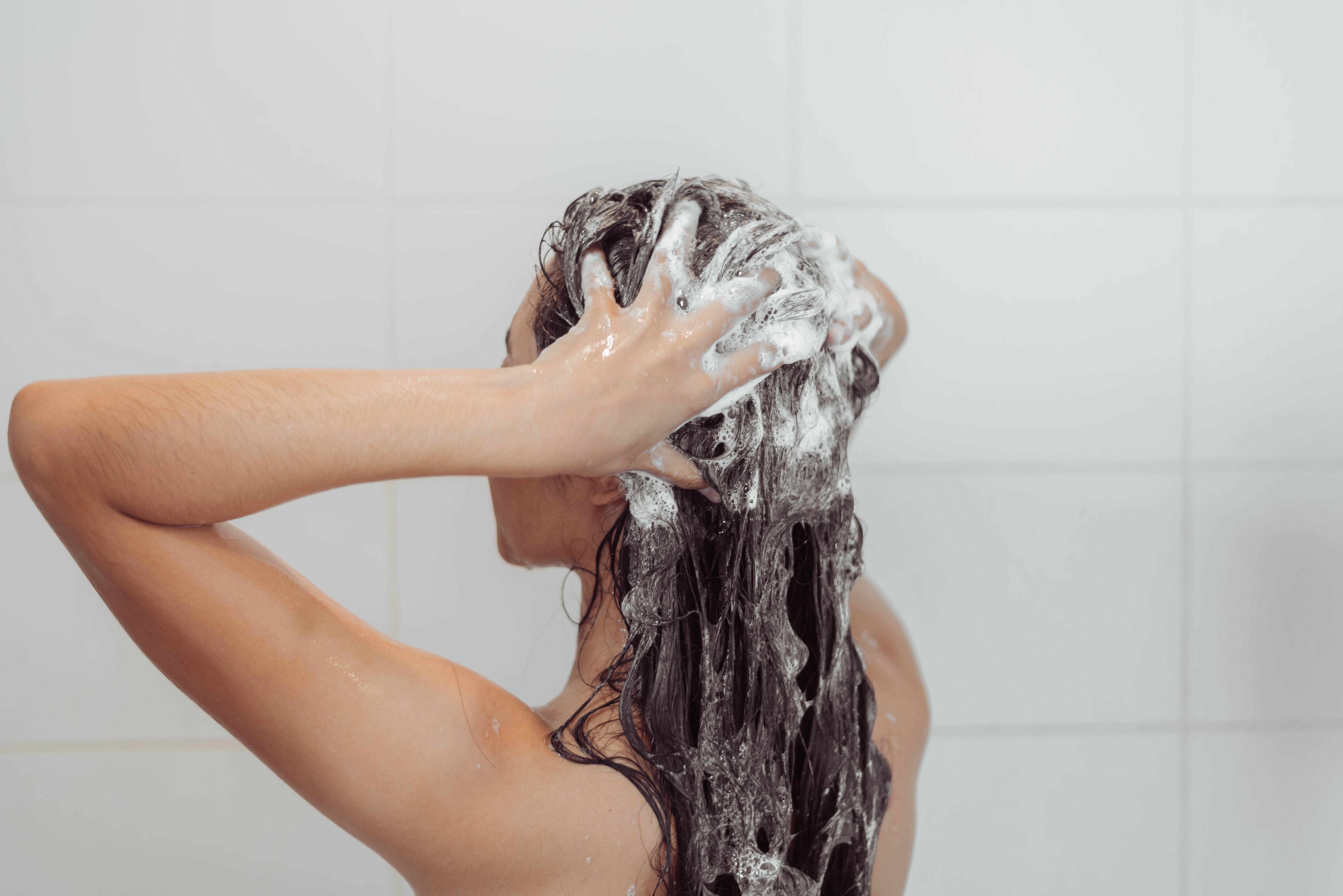 Woman washing her hair | Source: Shutterstock
Explaining the 'Everything Shower' TikTok Trend
This shower trend is something that Gen Z and Millennials have incorporated into their self-care routine. Everything Shower is a long bathing process that entails washing everything and pampering yourself.
Depending on your self-care routine, the process can take an hour or an entire day. While the Everything Shower might seem unnecessary for some people, others are committed to the routine and have spent hundreds of dollars on beauty products.
The lengthy process starts before, during, and after a shower, where people use different beauty products for their hair, face, skin, and more. Many people have different ways of how they go about their routines.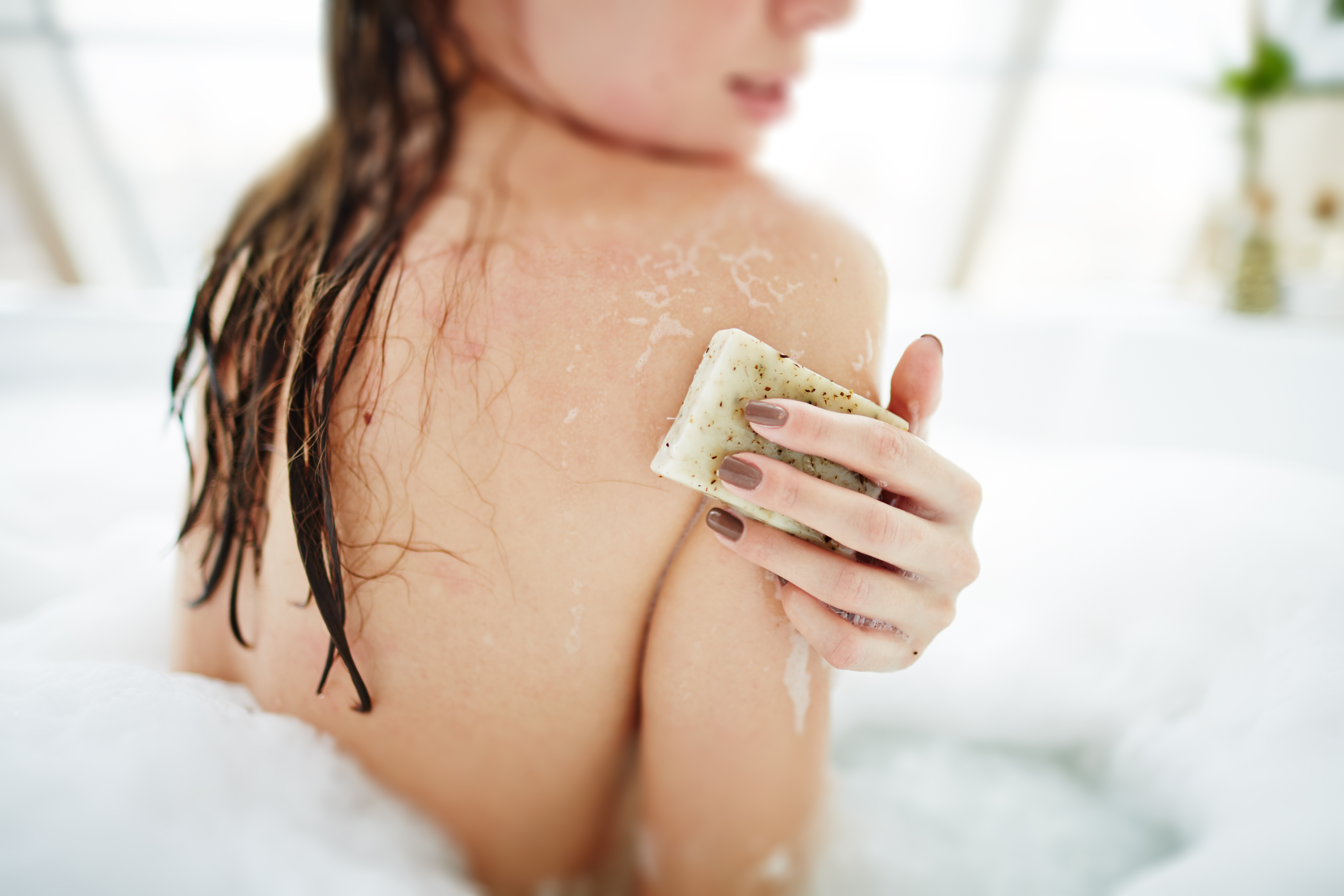 Woman scrubbing her body | Source: Shutterstock
While the Everything Shower is more detailed, TikTok user @alexandra.r.simpson came up with the nothing shower trend.
Some begin with their hair by pre-pooing, deep conditioning, and shampooing, while others start with their face. In this case, they use makeup-removing products and face masks.
There's a Correct Order for What to Do in the Everything Shower
When you opt for this routine, experts suggest beginning with your hair wash routine to avoid the shampoo and conditioner ending up on your face or body, as it can lead to breakouts and clogged pores. When doing your hair-wash routine, it is essential to know the order in which to use the products.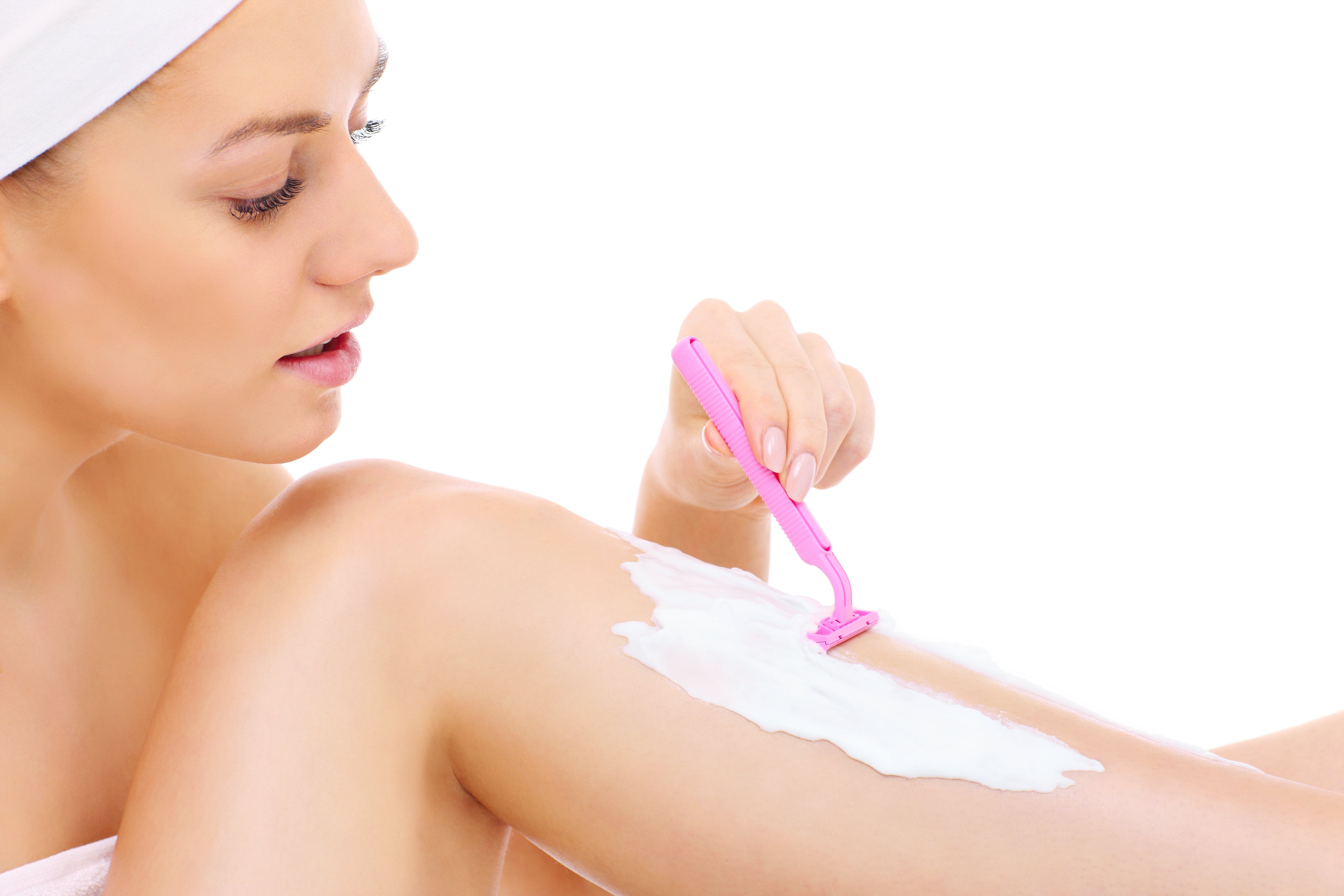 A model shaving her legs. | Source: Shutterstock
The first step is to shampoo your hair to eliminate excess oils and build-up products. After rinsing it, you can apply the hair treatment or conditioner.
The next step is to take care of your skin which involves shaving, exfoliating, and washing your body. According to Dr. Lindsey Zubritsky, a certified dermatologist, exfoliating and shaving should come first before washing the body. However, she recommends exfoliating only once or twice a week as overdoing it can damage the skin.
Before beginning the process, she points out that one should dampen the skin before applying the body scrub. The next step is to shave since, at this point, your skin is smooth after clearing all the dead cells. Once done with the process, it's time to get into the shower and wash your body; ensure to use your hands or a soft washcloth.
Models with facial masks | Source: Shutterstock
The question of how to wash your face during an Everything Shower has become common, with many people wondering what the process entails. Dr. Zubritsky recommends washing the face twice, the first step with an oil-based cleanser and the second with a water-based one.
After showering, ensure your skin is completely dry before applying any product. Experts recommend moisturizing your skin after a long shower to keep it smooth and protect it from eczema and dermatitis. Also, ensure to do the same process to your face and lips.
While there have been questions about how frequently one should take an Everything Shower, experts explained it's not an everyday affair as it consumes time and involves products not meant for daily use. You can choose to do it once a week by picking a day that's convenient for you.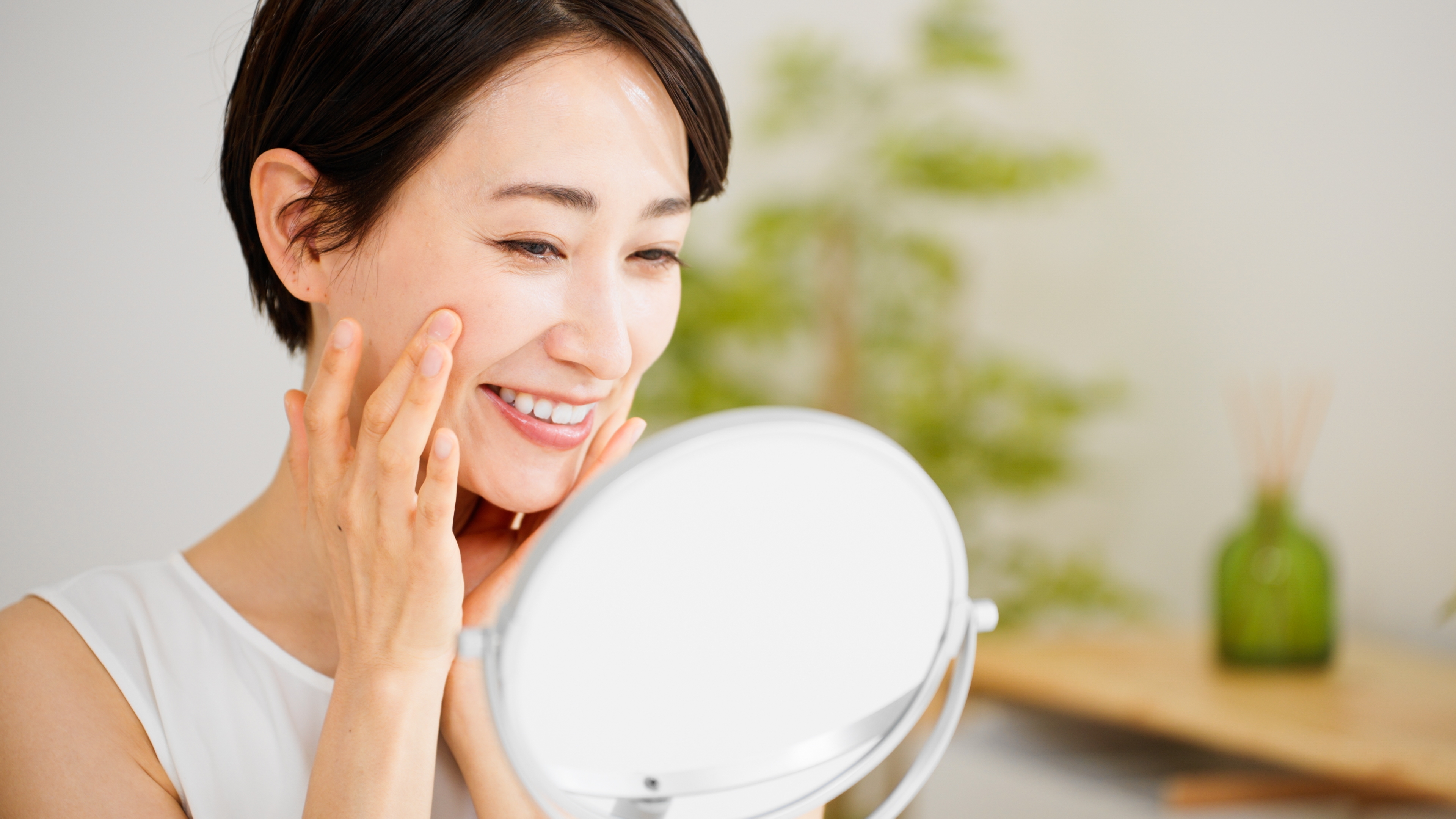 A woman doing her skin care routine | Source: Getty images
Opposite the Everything Shower Is the TikTok-Originating Nothing Shower Trend
While the Everything shower is more detailed, TikTok user @alexandra.r.simpson came up with the nothing shower trend. Unlike the other one, which involves a long process, this one is straightforward. In the video, Simpson gets into the shower and washes nothing.
In her post, she said she does that to manage migraine and hide from responsibilities, something her followers related to, noting that they do the same thing.