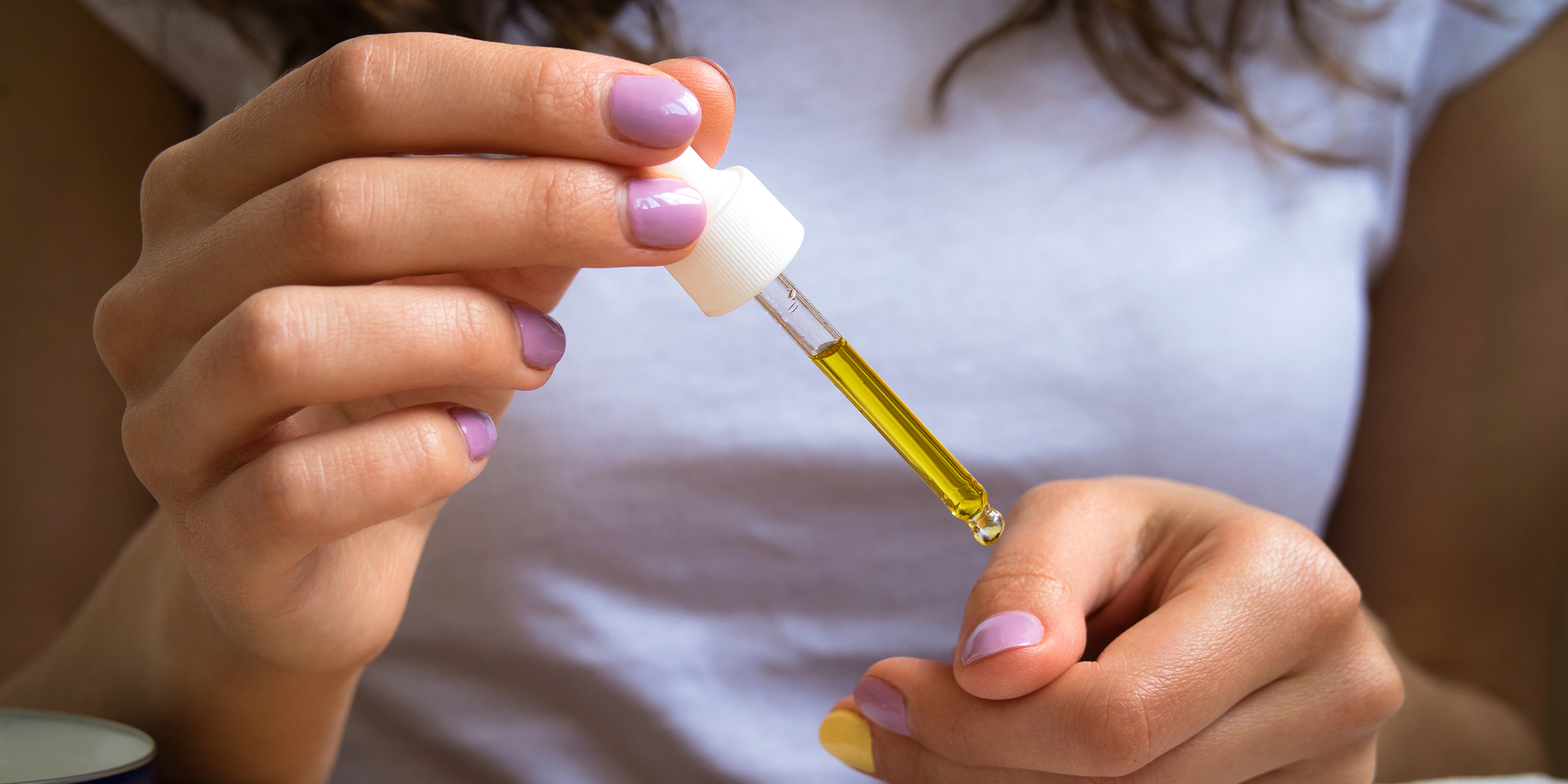 A woman applying oil onto her nails | Source: Shutterstock
Jojoba Oil for Nails: Discover the Benefits of This Natural Nail Care Solution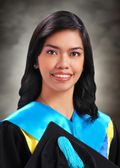 Jojoba oils for nails are considered one of the most natural ways to maintain the nails' health. Several effective ways exist to incorporate this remarkable oil into your nail care routine.
Much like how we pamper our skin and hair, tending to our nails is a must-do in the grand scheme of self-care. Taking care of our nails is essential; it boosts our confidence and improves our looks.
Nails are an often overlooked skincare aspect, yet they are essential in maintaining our overall hand hygiene and aesthetics. This brings us to the role of jojoba oil in nail care.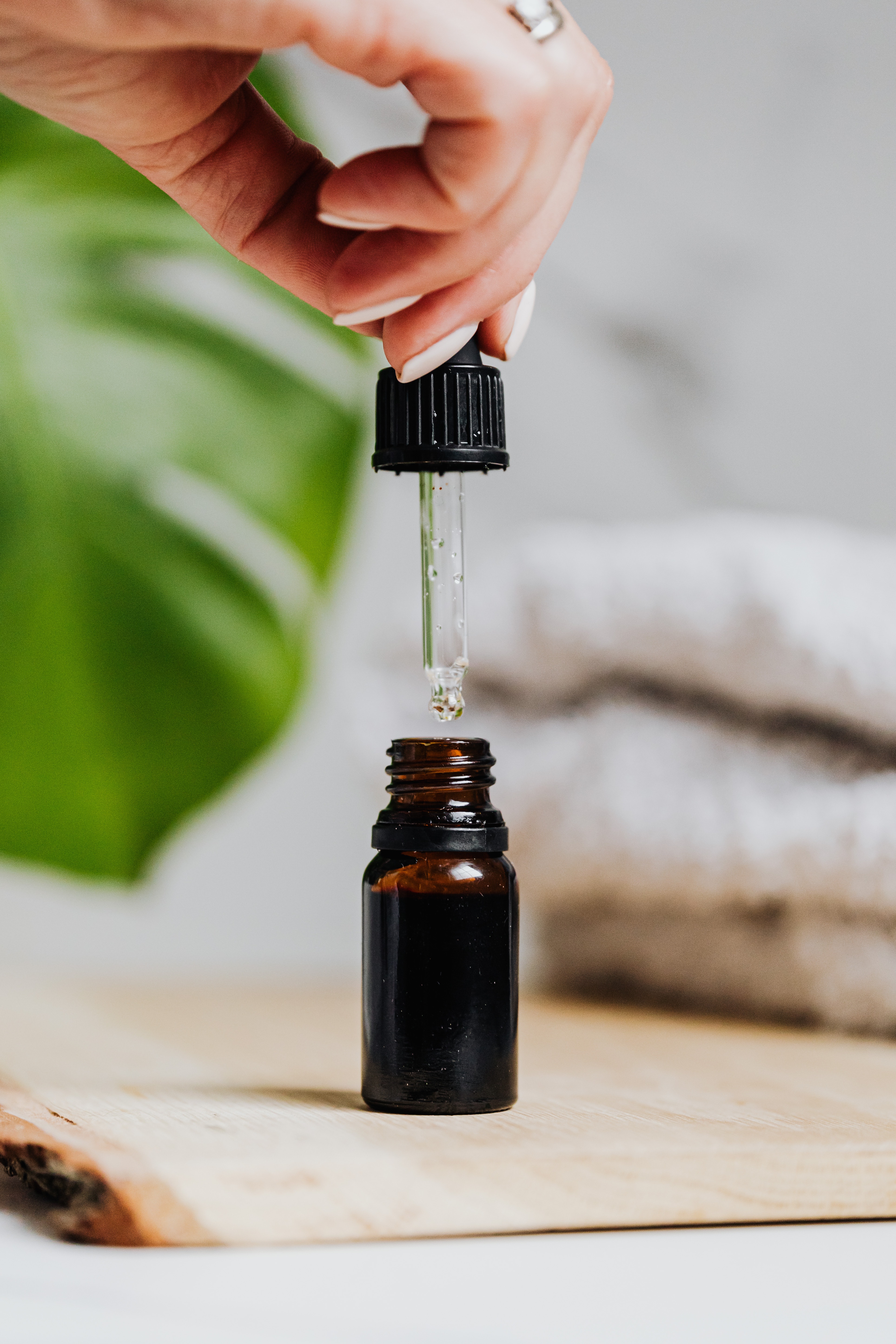 A bottle of oil featuring a woman's nails. | Source: Pexels
The Power of Jojoba Oils for Nail Health
Before you paint your nails with that fabulous nail polish that perfectly matches your dress and get creative with those intriguing nail art styles, it's best to check on your nail health. If it isn't, consider using jojoba oils. Jojoba oil can be a true lifesaver when it comes to issues concerning nail ridges, rough skin, or brittle nails.
It has the potential to serve as an effective remedy in these situations. The oil extracted from the jojoba plant's seeds is a natural wonder, offering remarkable benefits to individuals, particularly skin and nail care enthusiasts.
Using these plant-based oils is a splendid choice for maintaining cuticles effectively, as it imitates the skin's natural oils. It aids in oil production balance, giving you exceptionally smooth skin. One can promptly resume their activities without worrying about unsightly smudges once lathered onto the skin because Jojoba-based oil is non-greasy and swiftly absorbs into the skin.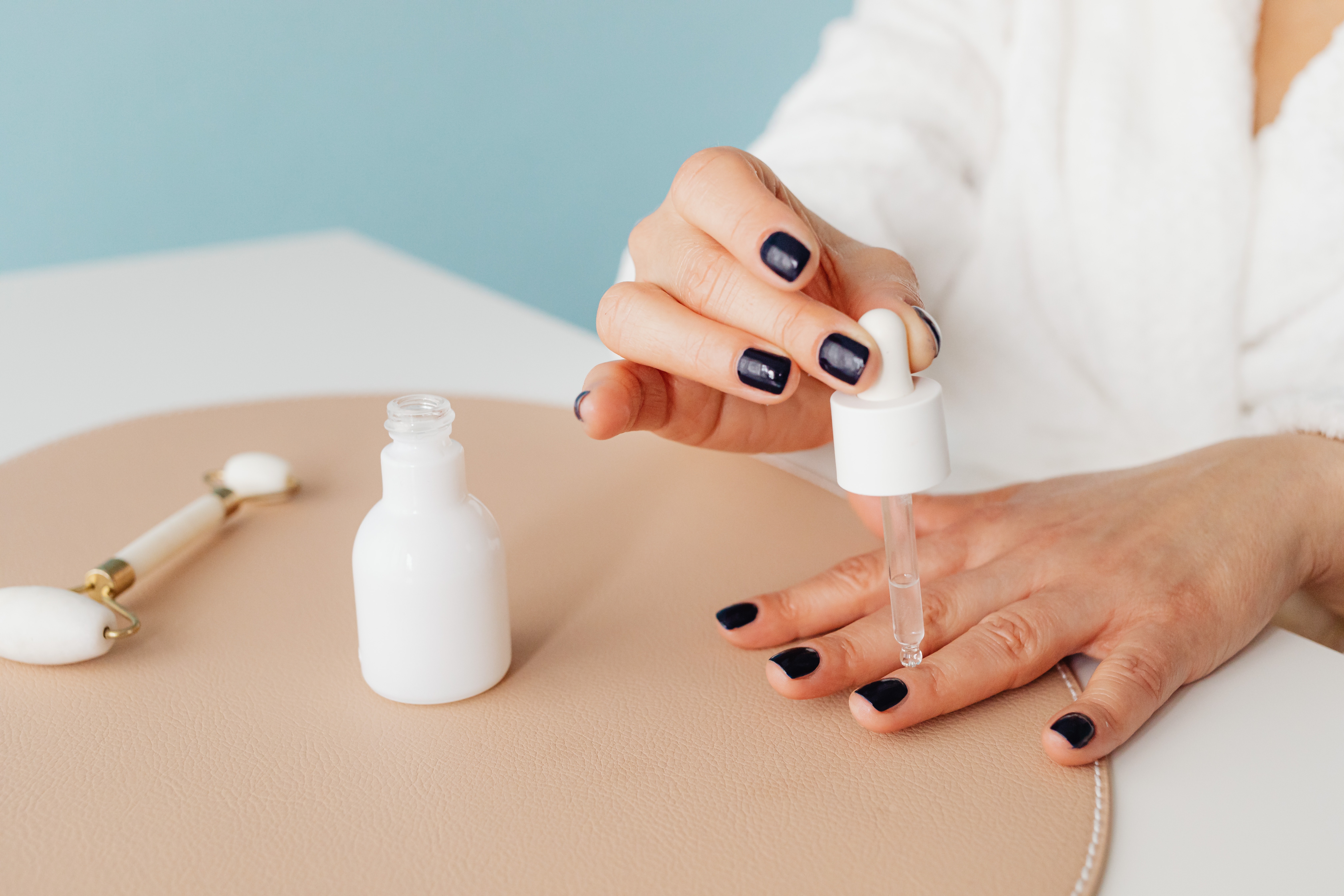 A woman applying oil onto her nails. | Source: Pexels
Different Nail Care Techniques Using Jojoba Oil
Ensuring the well-being of your nails and cuticles is no small matter. Several recipes for softening cuticles, promoting nail growth, and preventing nail fungal infections are among the most followed in nail care.
Argan oil also presents an alternative option for nail care.
For softening cuticles, create a nail care mixture by combining one teaspoon of golden jojoba oil and 3-4 drops of vitamin E oil. Warm them slightly. Afterward, add two drops of tea tree essential oil.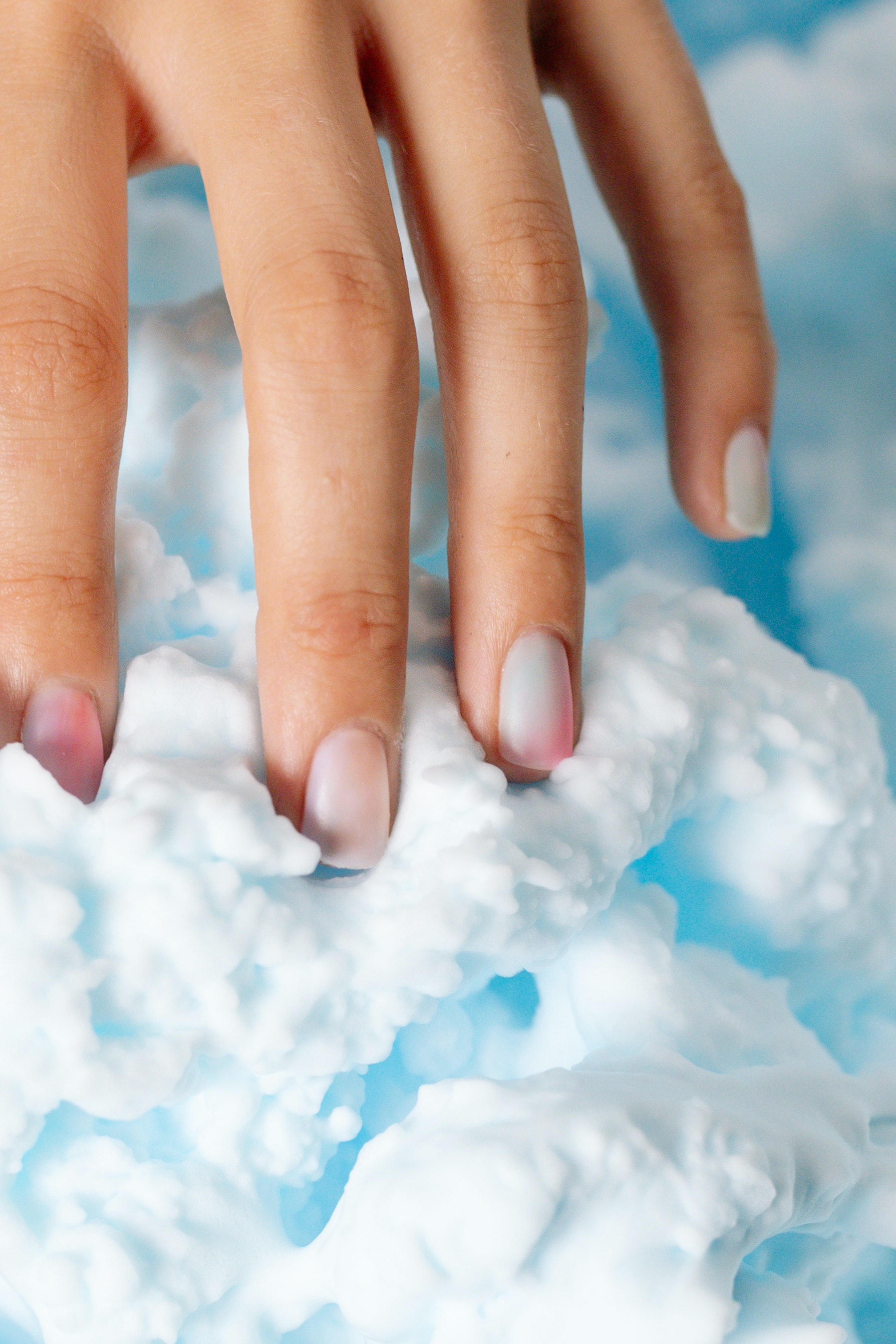 A woman shows off her clean nails. | Source: Pexels
Using your most trusted brush, apply the mixture to your nails and let them absorb. Finish this procedure by cleaning your nails with water and drying them. Repeat this process twice a week.
If you want to see growth in your nails, using sea salt, frankincense essential oil, and lemon oil is bound to work wonders. Golden jojoba oil is also a vital ingredient in this recipe.
Combine sea salt, golden jojoba, frankincense, and lemon oil in warm water, and soak your nails in this solution for 10-15 minutes before rinsing them off. Once your nails are dry, apply a hand cream. For the best possible outcome, you can pamper your nails with this easy-peasy routine up to three times per week.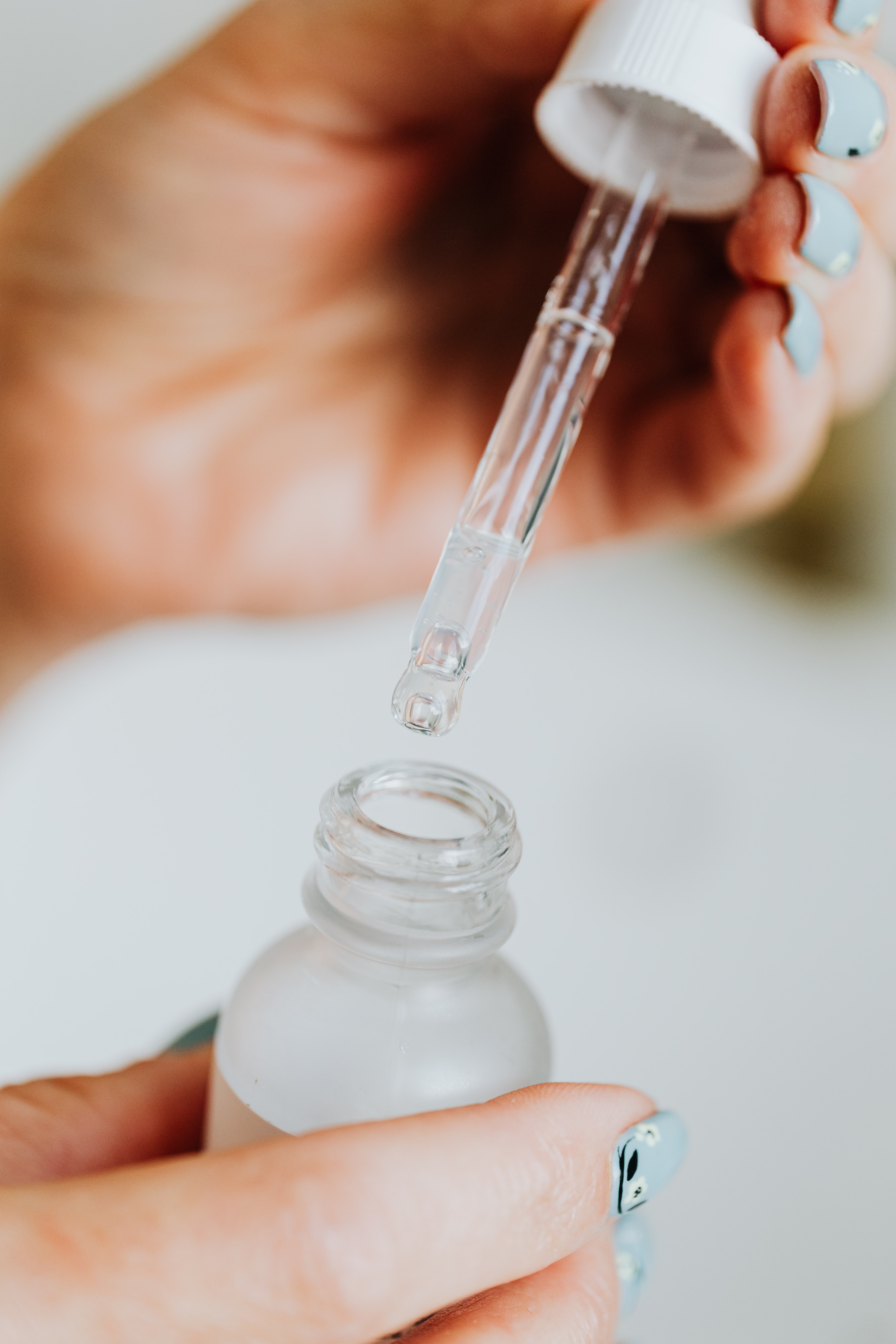 A woman takes out a solution from the small bottle. | Source: Pexels
For those who struggle with nail fungal infections, there is a quick routine to follow for fast healing and relief, which involves using petroleum jelly. Adding to this nurturing nail treatment are five drops of golden jojoba oil, two drops of tea tree essential oil, and four drops of lemon juice.
Mix the ingredients and apply them to your nails and cuticles. Remember to slip on some gloves and allow the mixture to work its magic overnight. Those pesky fungal cuticle concerns eventually vanish by sticking to this routine three times a day.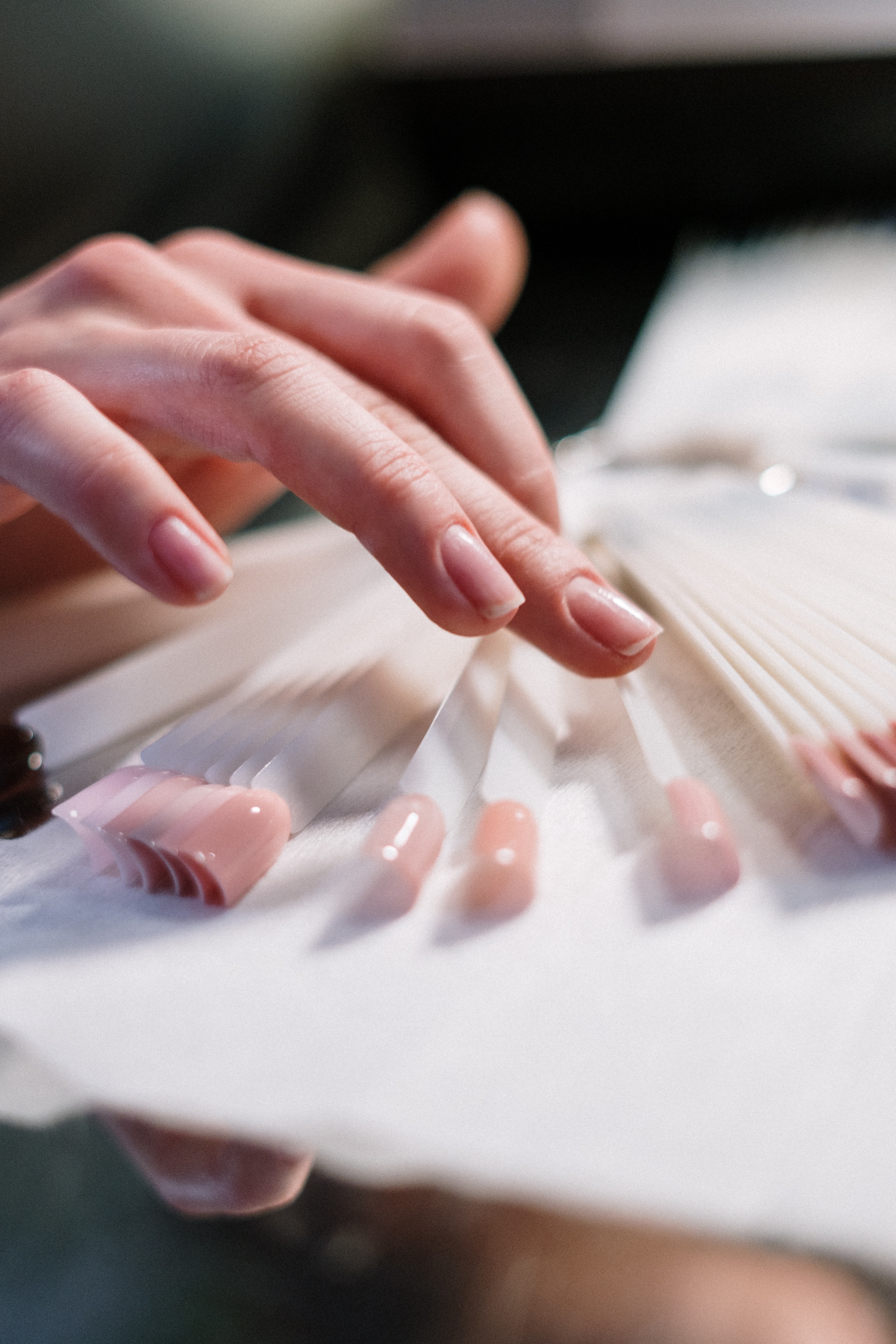 A woman is selecting nail color samples. | Source: Pexels
Other Popular Routines for Nail Care
On top of the nail care maintenance lists mentioned above, jojoba oil can also team up like a champ with various other essential remedies. While you're likely acquainted with the benefits of vitamin E oils, combining this oil with jojoba oil can be pretty effective.
Vitamin E increases your nail health. Another option is combining jojoba oil with oregano oil for nail fungus. These dynamic pair work wonders and gets your nails healed in no time. Oregano oil is great because it contains thymol which is antibacterial and anti-inflammatory.
In addition to jojoba oil, argan oil is mainly favored by many due to its vitamin E content and superior moisturizing powers compared to jojoba oil. Argan oil also presents an alternative option for nail care.