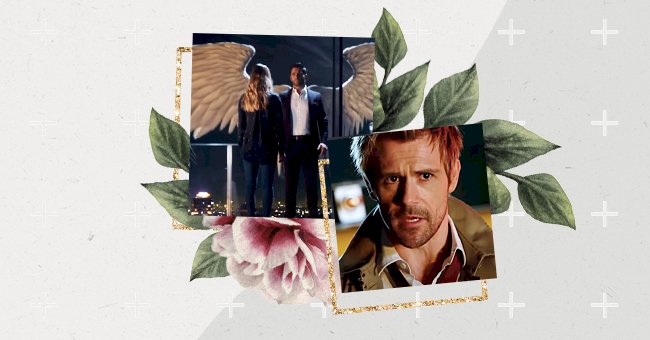 Our Pick: Ten Shows To Watch If You're A Fan Of Lucifer
If you're tired of waiting for the second half of season 5, you're not alone. We can totally relate to your frustration and craving for more devilish content, and that's why we've compiled a list of the best shows like Lucifer to keep you entertained in the meantime.
The last we heard from Mr. Morningstar was in August 2020, so it's definitely been a long time waiting for the new episodes to return. However, there's finally some good news on that front, with the remaining part of season 5 returning on May 28, 2021. Mark the date, and brace yourselves!
If you're done rewatching and missing the Dark Prince, perhaps it's time to indulge in some other worthy distractions. With a subtle touch of mystery, ample romantic tension, and a supernatural twist to keep things intriguing enough, here are the best TV series you should binge-watch if you're a Luci-fan.
1.Forever
Forever has a similar theme to Lucifer. A medical examiner, Dr. Henry Morgan, and his partner Detective Jo Martinez work together to solve cases. Morgan is over two centuries old and uses his life experience to investigate the dead while also figuring out the reason behind his immortality.
2.Constantine
Constantine has that subtle hint of supernatural freakiness like Lucifer, and the character itself shares a common history with the devil. John Constantine is a demon hunter and occult master who met Mr. Morningstar in CW's annual crossover event on alternate help and sought his help.
3.Supernatural
Who doesn't love the Winchester brother duo? Dean and Sam gave us numerous swoon-worthy moments, as the two follow in their father's footsteps to hunt down supernatural beings and help people.
4.Good Omens
Good Omens will give your Lucifer-like feels, and the mini-series is also based on Neil Gaiman and Terry Pratchett's novel. It explores the story of angel Aziraphale and demon Crowley, who have known each other since the beginning of time.
They team up to prevent Armageddon's return, for which they need to find Antichrist, an 11-year-old boy who is unaware of his role towards humanity and the world.
5.Rush
If you want to see more of Tom Ellis' work other than Lucifer, his role as Dr. William P. Rush in the USA Network's series, Rush is worth watching. Rush has been banned from working as a traditional doctor and follows secretive ways to treat clients and get paid thousands of dollars in cash only.
6.Sleepy Hollow
Sleepy Hollow follows the story of Ichabod Crane, who wakes up after two centuries and travels through time to uncover an ancient mystery. He works alongside an FBI agent to confront the Headless Horseman, who was responsible for everything he endured.
7.Pushing Daisies
Pushing Daisies is a fantasy, mystery, and comedy-drama show centered around a pie maker who can revive dead people with a touch. He uses his gift to solve cases by waking up crime victims, but things get complex when he brings back his childhood crush.
8.The Good Place
We've seen our favorite devil going down to hell and coming back breathless, but The Good Place gives a rather hilarious take on heaven and hell. It centers around the story of Eleanor Shellstrop, who dies after living a morally corrupt life and discovers she's been sent to a heaven-like place.
9.Shadowhunters
Shadowhunters is a supernatural drama series based on the popular book series The Mortal Instruments by Cassandra Clare. The series explores the story of a bunch of superhumans who have been chosen by an angel to combat demons and save the world.
10.The Vampire Diaries
Much like the brotherly duo between Lucifer and Amenadiel, you'll love how Stefan and Damon Salvatore are constantly at odds with each other. Things get a lot more complicated when history repeats itself, and they both fall in love with a doppelganger of the woman they loved in their human life.