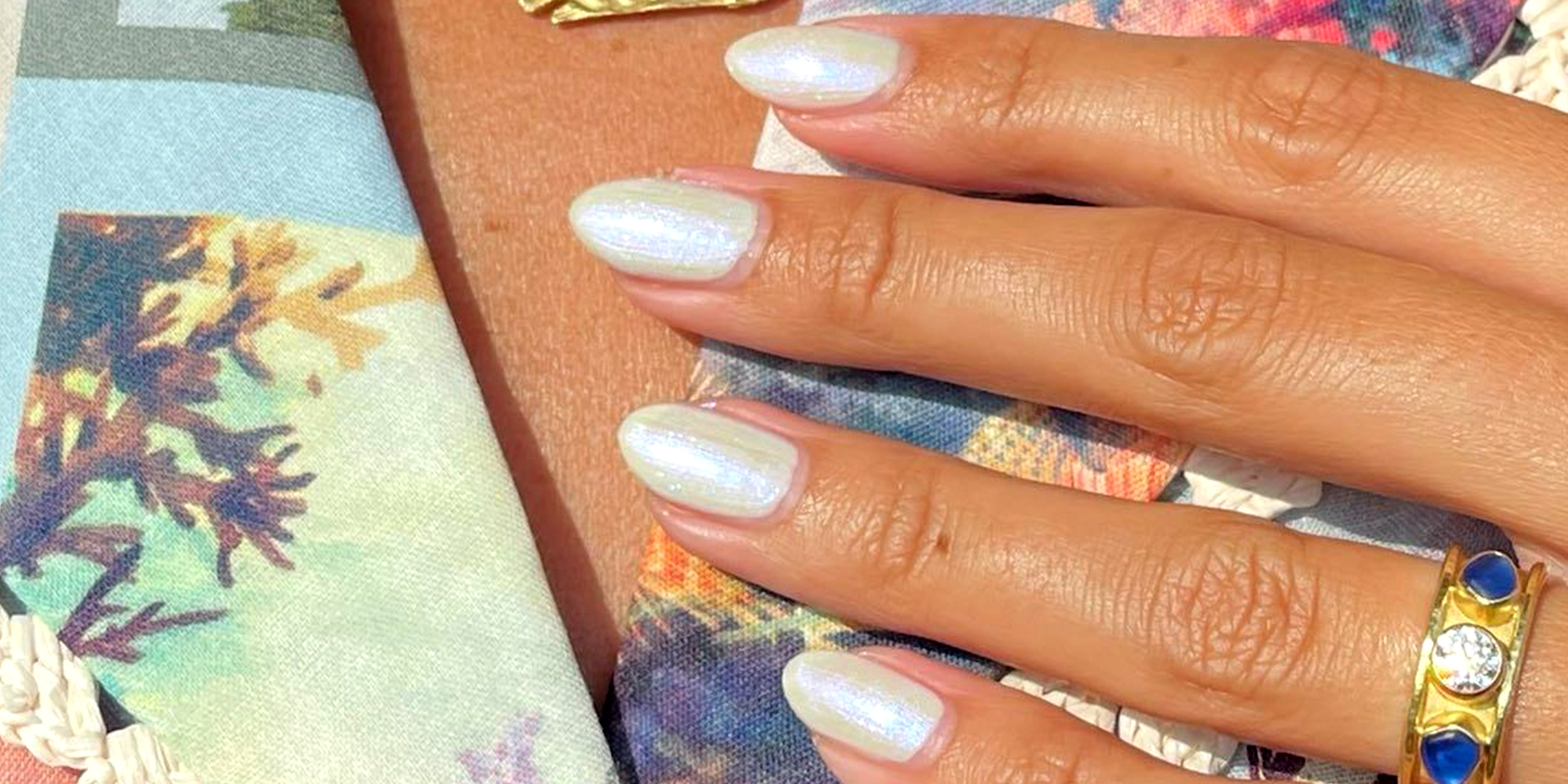 Pearl nails | Source: Instagram/essie
Pearl Nails: Transform Your Nails into Pearlescent Masterpieces

Pearl nails, also known as a pearlescent manicure, mother of pearl nails, and even pearly girly nails, is an iridescent trend that is a spin-off of the glazed donut nails. While it looks intricate, it is a simple style to DIY at home.
With the popularity of pearls for all sexes, a version of nail art in the form of the pearlescent manicure is expected. Hailey Bieber was an early adopter of the current style iteration that has been around since the '80s. The pearlescent manicure is a captivating trend that artfully weaves two distinct styles, creating an unexpected yet delightful harmony.
On the one hand, it encapsulates the enchanting allure of mermaid-core aesthetics, where iridescent hues and whimsical charm reign supreme. On the other, it effortlessly embraces the understated elegance of the clean girl aesthetic, characterized by its minimalist and refined approach.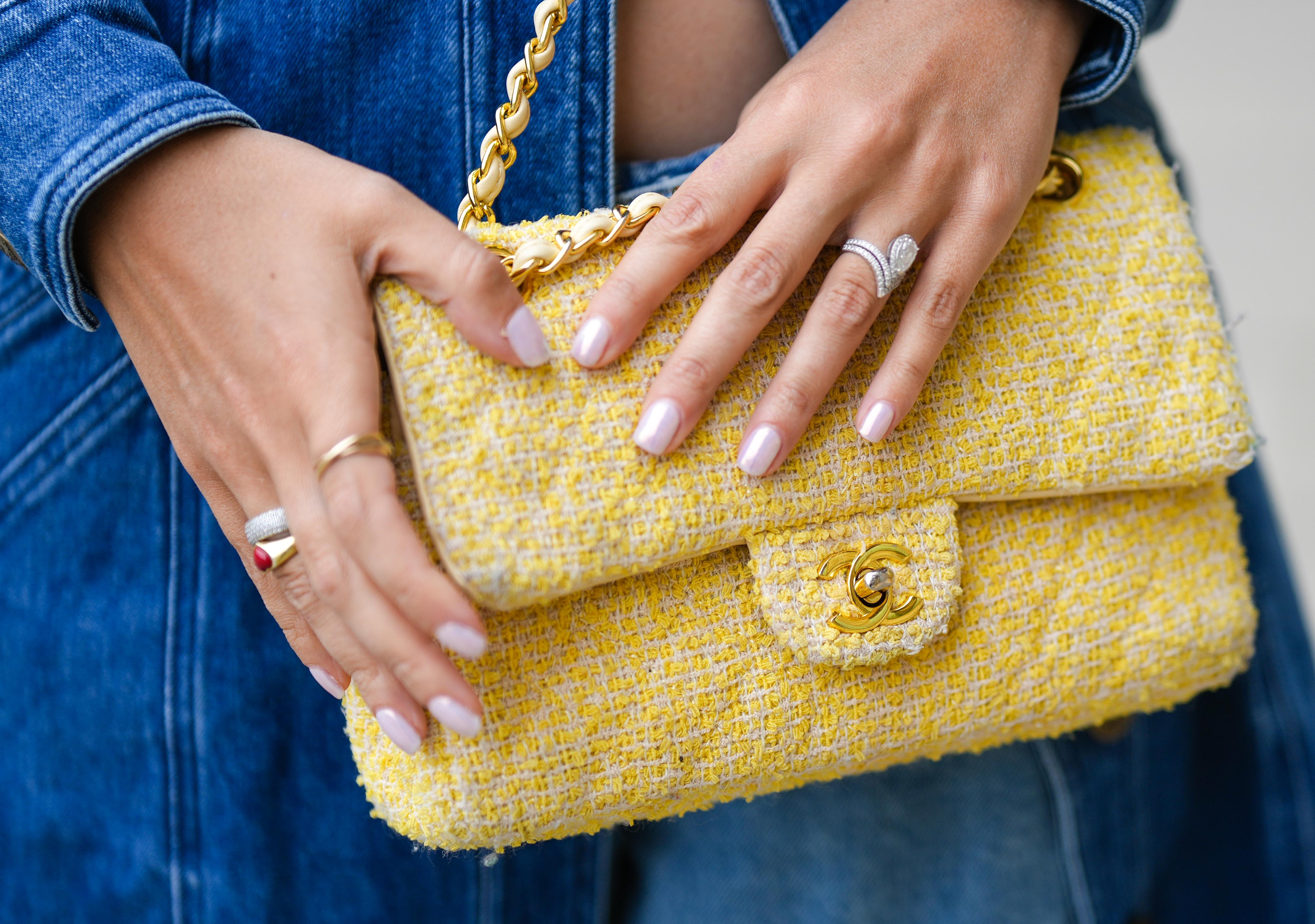 Gabriella Berdugo during a street style fashion photo session, on April 27, 2023 in Paris, France. | Source: Getty Images
What Is the Pearlescent Manicure?
"The Mother of Pearl trend is all about color travel and dimension in soft shimmers, sheer chromes, and iridescence," Heather Reynosa, OPI's Director of Global Education, explained. She further remarked:
"It's a fabulous play on the glazed donut nail and takes it a step further with a color shift into translucent pinks, greens, and aqua-blue reflections."
The high gloss iridescent shine of the manicure was seen on the autumn/winter 2023 runways as models were spotted with their mother-of-pearl fingertips. Reynosa has pointed out that though pearl nails are neutral, they are "still exciting."
Hailey Bieber spearheaded pearl nails as a subtle touch to her look at the 2022 Met Gala, which she calls "pearly girly" nails. While one can add faux pearl nail art, the aesthetic of this trend is virtually giving one's nail a pearl-like finish.
Her nail artist, Zola Ganzorigt, created the manicure with four essential products. Her kit included a milky or neutral-toned gel color, a clear top coat, a translucent shade, and chrome powder. The last mentioned is a useful throwback product that works in Y2K manicures.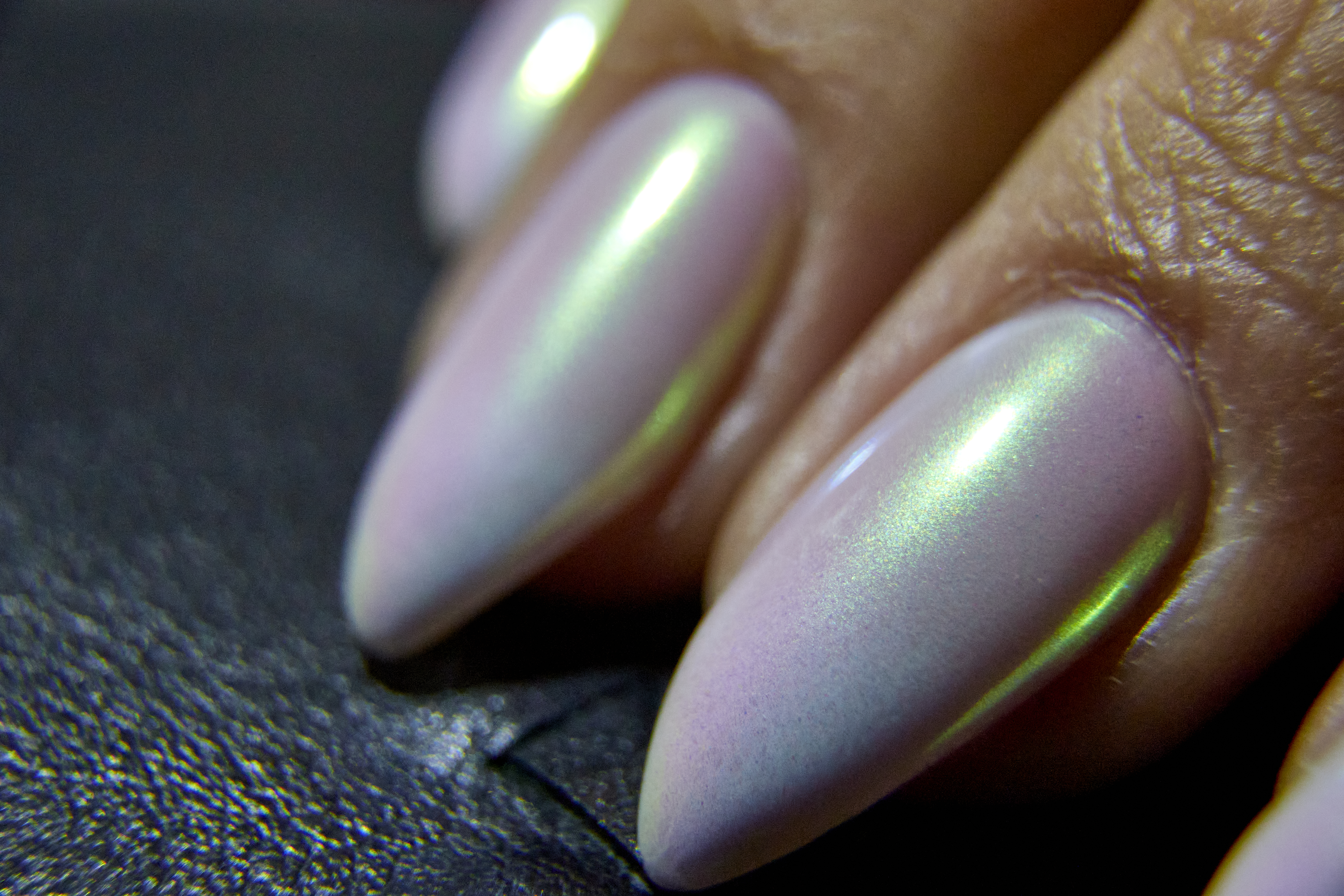 A manicure with mother-of-pearl varnish. | Source: Getty Images
How to Produce the Perfect Pearl Nails
To recreate the look at home, select a soft shade in a bottom coat shade that is sheer nude to your skin tone, a creamy white, or rose color. You can top off your chosen color with an iridescent shade.
Do not get caught up in neutral undercoats.
If you opt for a chrome base, use a matte topcoat to keep the finish from veering into a metallic realm. Chrome powder is an extra option for more skilled hands that add luster to the manicure but can be complex and messy.
Fun Variations on the Pearlescent Manicure
Los Angeles nail artist Kim Truong created a 3D version of the look by creating a textured manicure that mirrors the inside of an oyster shell. This might be something left to the professionals, but there are many options for hobbyist nail technicians.
Silver sheets or other shimmery metal nail art can mimic a less fussy oyster shell vibe. Make a classic white-tip French manicure more interesting by adding an iridescent shine. Do not get caught up in neutral undercoats, a darker shade can create an exciting effect, and lavender and aqua shades lean more into mermaid-core.
This trend works with long nails, as the softness of the shades keeps them from being overbearing. It also works well with closely cropped nails. There is much room to play, where one can make it textured with add-ons or stick to a clean, minimalist gloss.