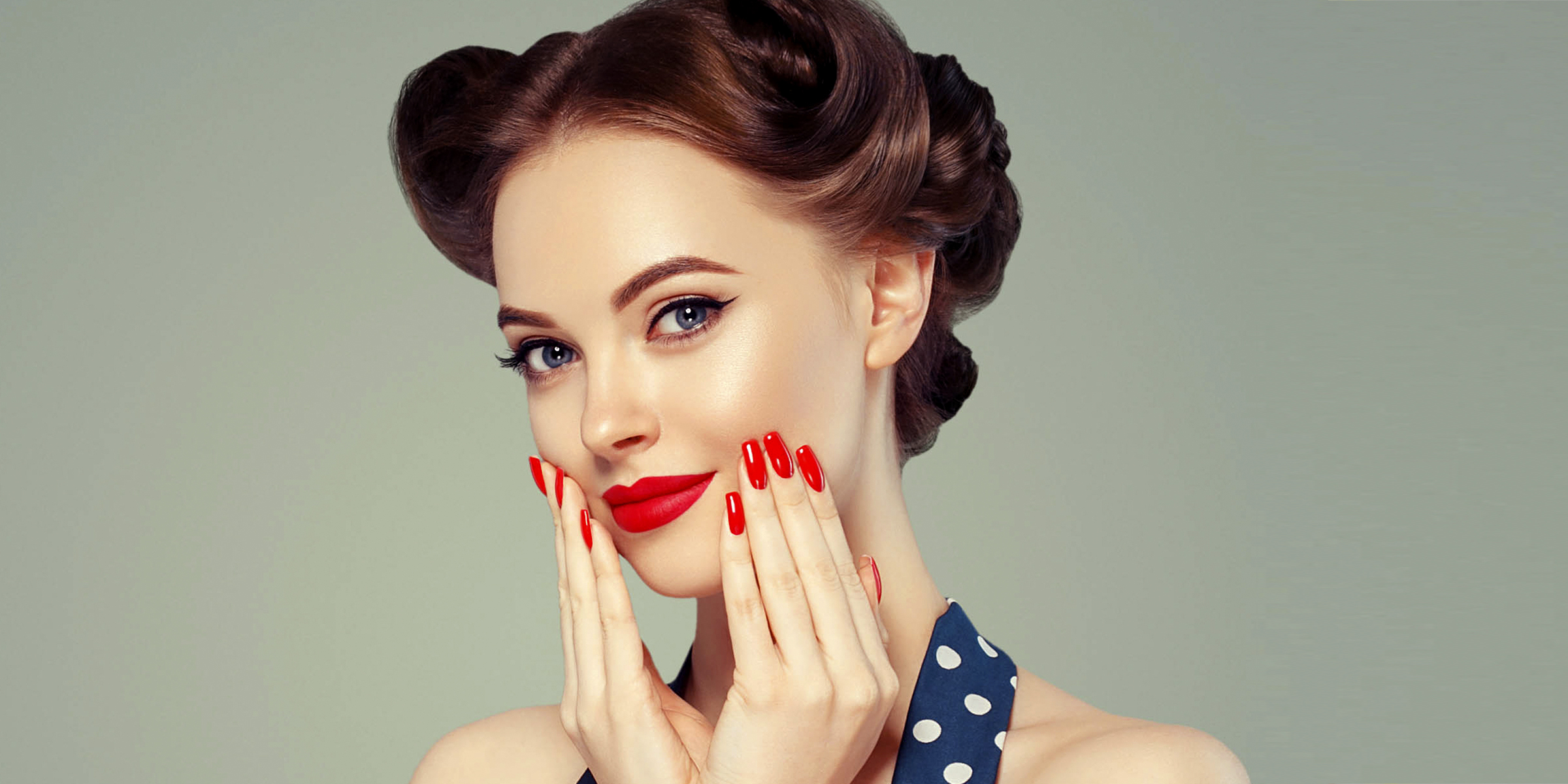 A woman with a pin-up eyeliner. | Source: Getty Images
Pinup Eyeliner: How to Create Classic & Modern Looks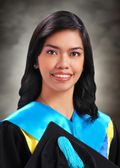 The pinup eyeliner look is a timeless beauty trend. With patience and a can-do attitude, anyone can easily add their unique spin to this classic look and make it their own.
Makeup trends tend to come and go, only to resurface again after a while. However, some beauty tricks have stood the test of time and remain popular today. One such example is the pin-up eyeliner.
While trying out pinup eyeliner may seem daunting initially, it is definitely worth the effort. With some practice, you can perfect this classic look and enhance your beauty in no time.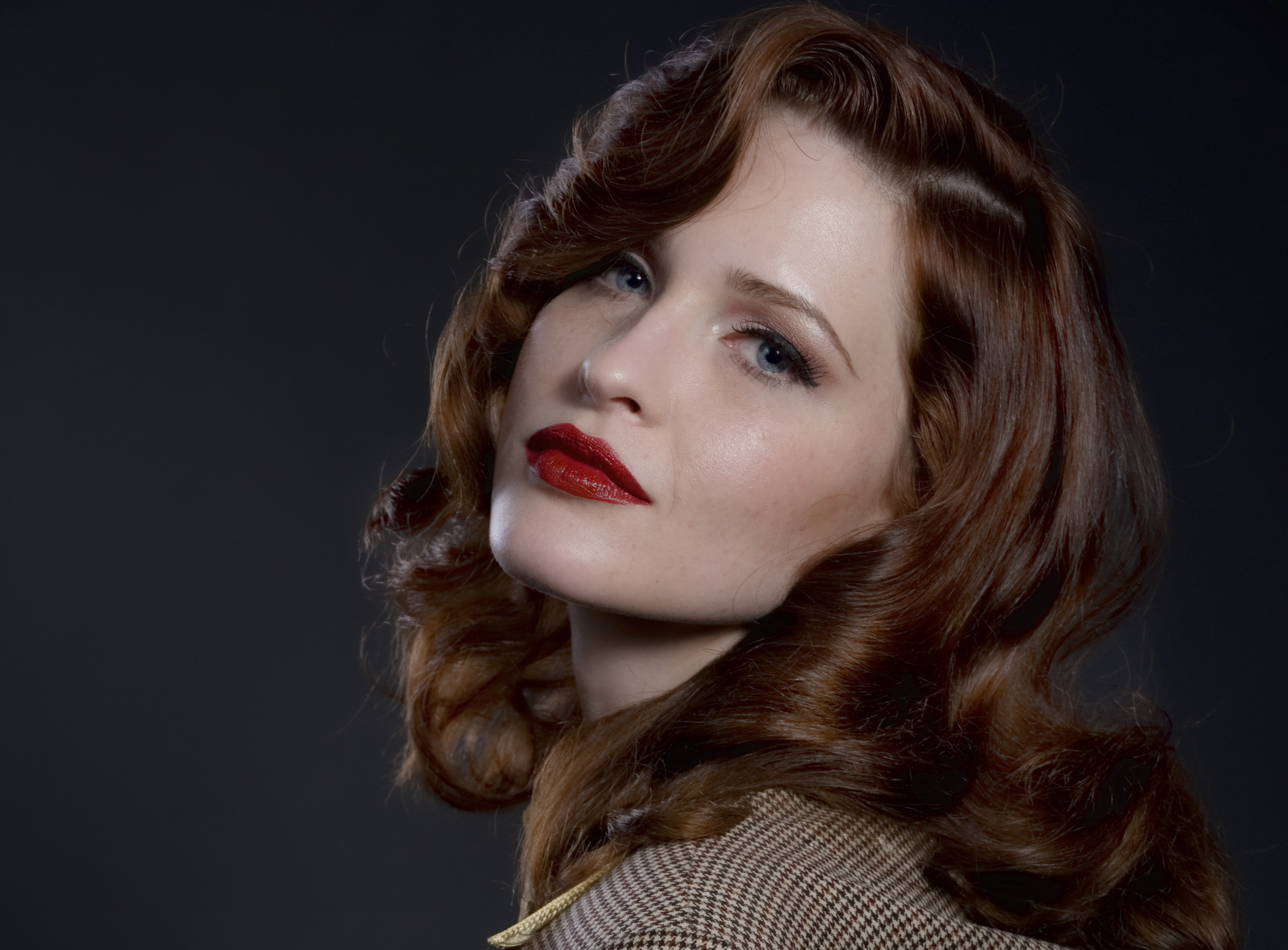 A woman with a retro-themed makeup. | Source: Getty Images
When it comes to eye makeup, applying eyeliner is just a tiny piece of the puzzle. Other components, like enhancing your brows and lashes and adding color to your eyelids, all contribute to a full and gorgeous appearance.
Take, for instance, the trend of pinup eyeliner. Creating this kind of makeup is a breeze if you're a pro at nailing the look. For those who are relatively new to the trend, there are makeup tutorials online to guide you through the process.
Pinup Eyeliner Has Been Popular since the 50s
When the 1950s rolled around, the cosmetics industry was in full swing and had grown into a commercial powerhouse. This marked the beginning of the use and sale of liquid eyeliner.
Hollywood makeup geniuses such as Ben Nye, Max Factor, and the Westmores took the use of liquid eyeliner to new heights of beauty with their expertise. These eyeliners adorned fashion icons like Ava Gardner, Audrey Hepburn, and Marilyn Monroe.
What's old becomes fresh again as time passes, and this beauty trend is no exception. Today, the trend has made a resurgence and is as fashionable as ever.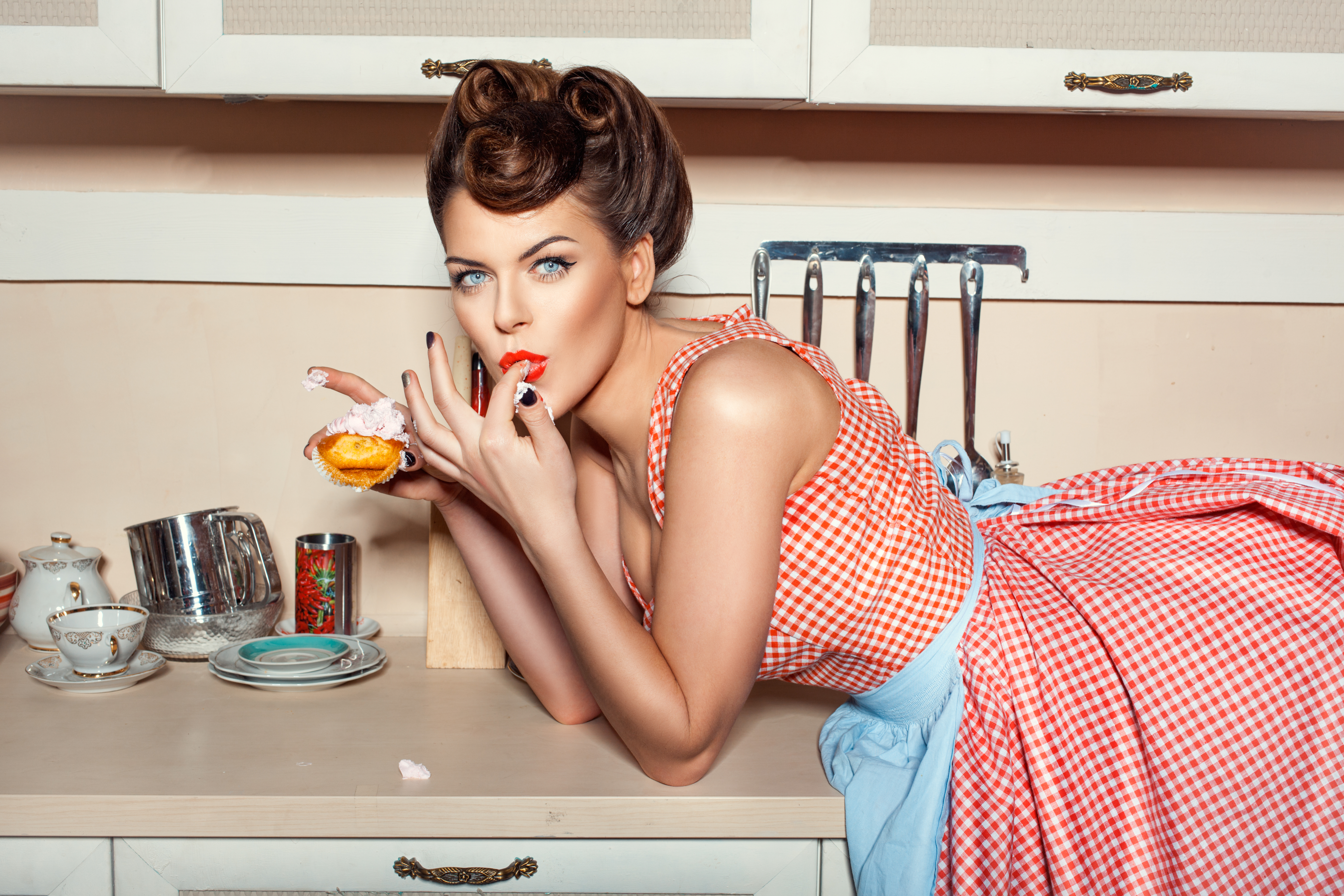 Girl eating a cupcake while leaning on a table. | Source: Getty Images
How to Do a Makeup Look with Pinup Eyeliner?
Mastering the art of applying eyeliner may take some time, skill, and patience, but there's nothing to worry about as countless makeup tutorials have emerged and are solely dedicated to this popular trend.
Miss Amy May, a vintage makeup enthusiast, recommends applying primer first in the areas where you plan to put on your eyeliner. Choosing the right eyeliner product is important.
For drawing lines across the lid, a felt liner pen with a thin nib is a great choice. It doesn't have to be expensive but it has to have long-lasting power. She suggests using a felt liner pen to get a flawless effect.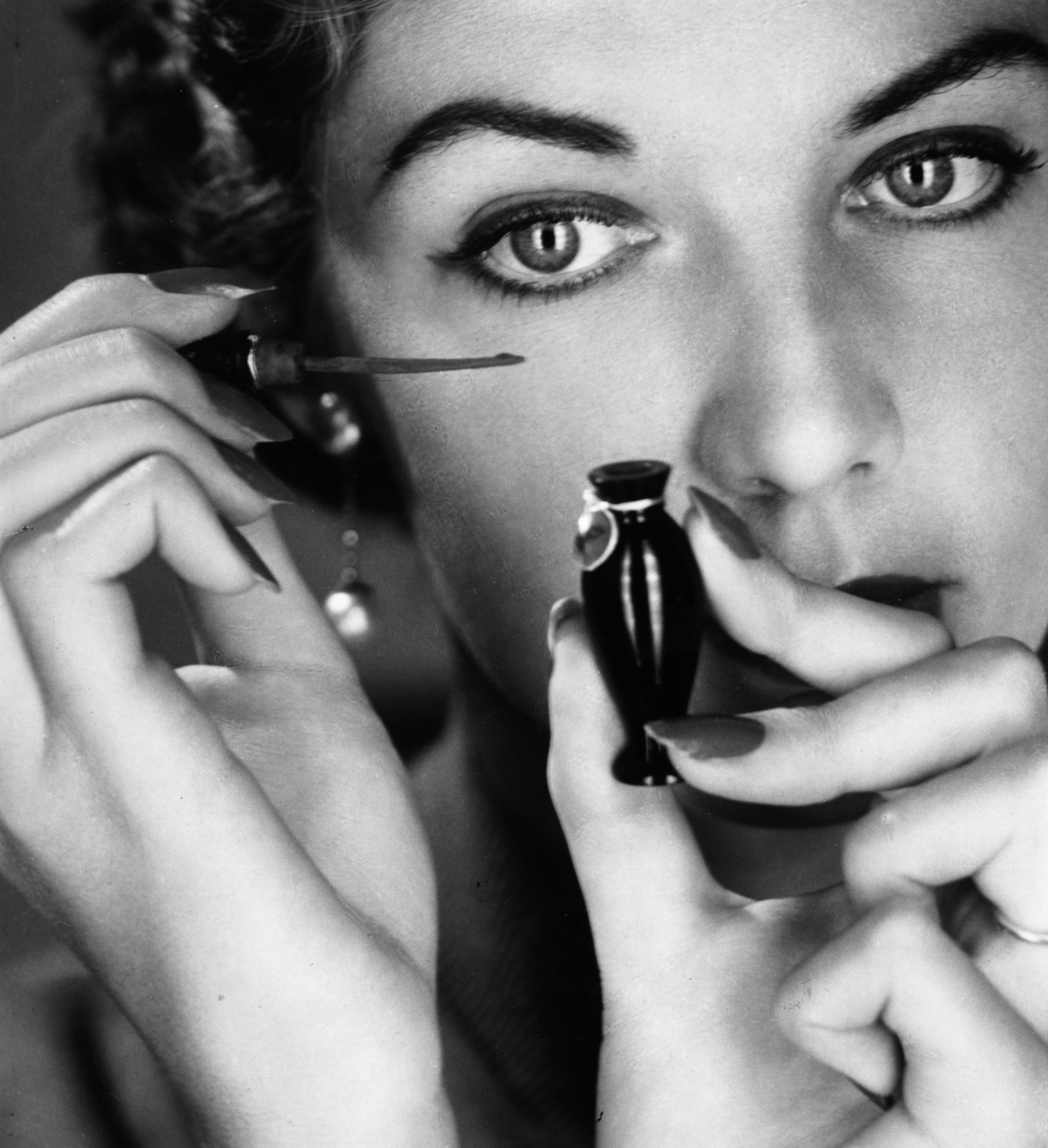 A woman applying eye makeup to her lids in 1955. | Source: Getty Images
To begin, draw a line starting a few lashes in from the inner corner of your eye. Continue along your lash line and extend it across your entire eyelid towards the outer edge of your eye. As you approach the center of your eyelid, gently deepen the line as you proceed toward the outer eye.
May recommends switching to a liquid liner to achieve a winged eyeliner look. To start, draw a small line up and out from the outer corner of your eye, following the natural angle of your lower lash line.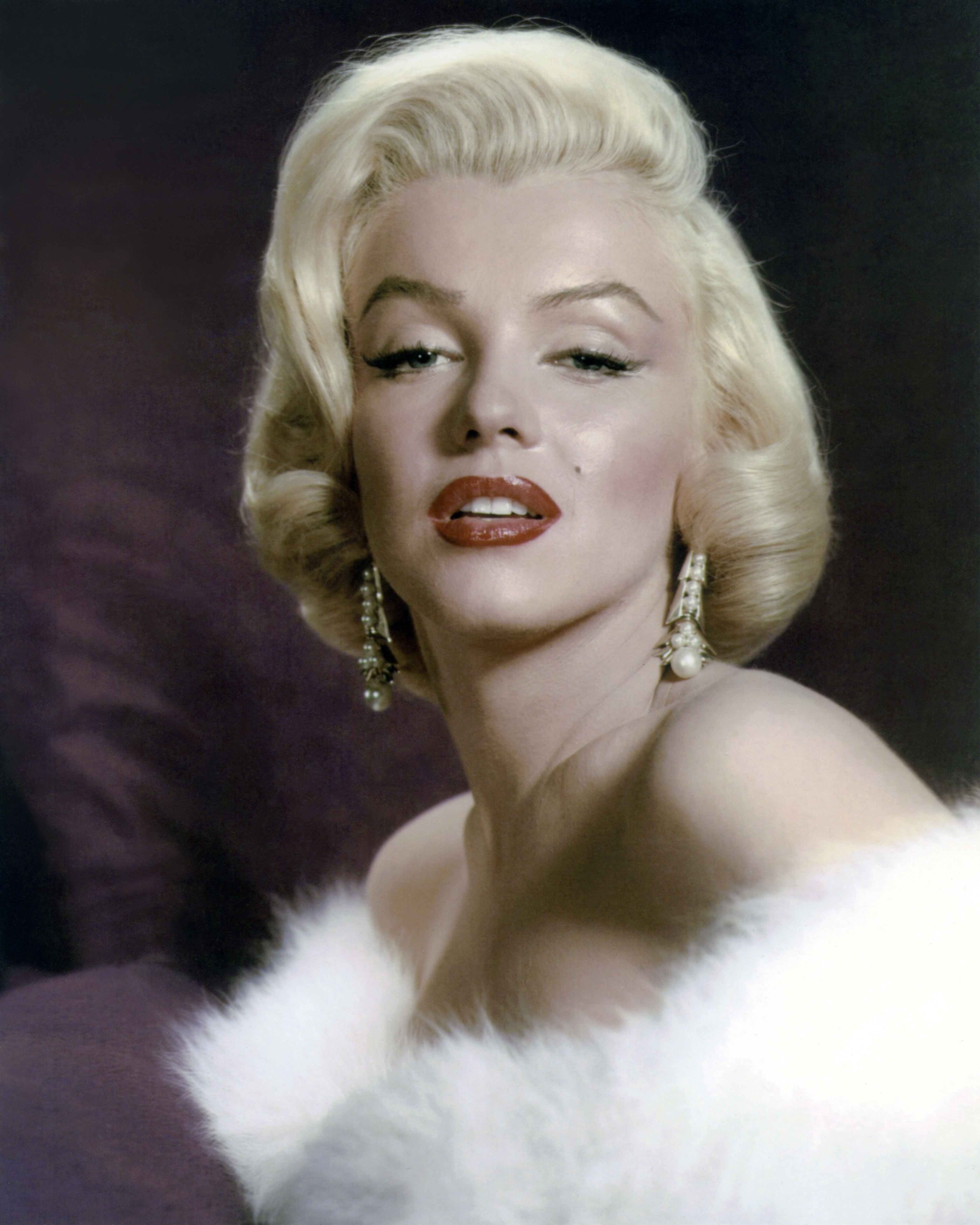 Marilyn Monroe in 1953. | Source: Getty Images
Next, connect the pointed tip of your wing to the end of the eyeliner on your eyelid to make a triangle. Once you have the said shape, fill it in with a felt liner pen or a liquid liner. False eyelashes and mascara will round off the whole look.
Another makeup guru, Pixie May, has taken strides in this direction by sharing a detailed tutorial video on the same topic. With your own skills and creativity, you have the power to craft a wholly modernized pinup makeup look all by yourself.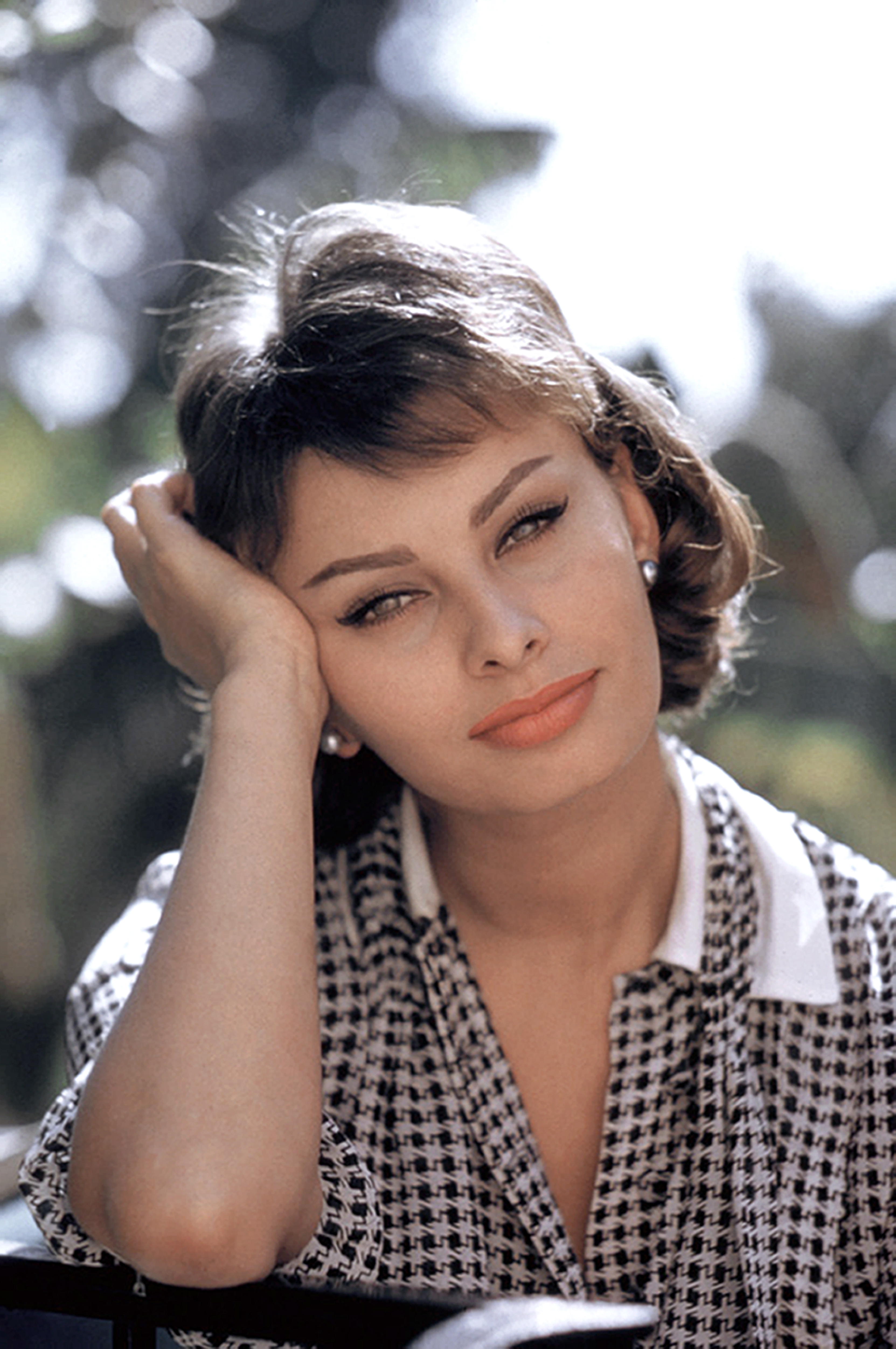 Sophia Loren in 1958. | Source: Getty Images
How to Choose the Right Eyeliner?
Picking out the perfect eyeliner can be challenging for most people, causing them to feel overwhelmed with the art of makeup application. There are various types of eyeliners to choose from that can help you achieve different looks.
First up is the gel eyeliner. These eyeliners are packaged in small pots and can be applied using a tiny brush. They are perfect for creating various cat-eye and graphic shapes.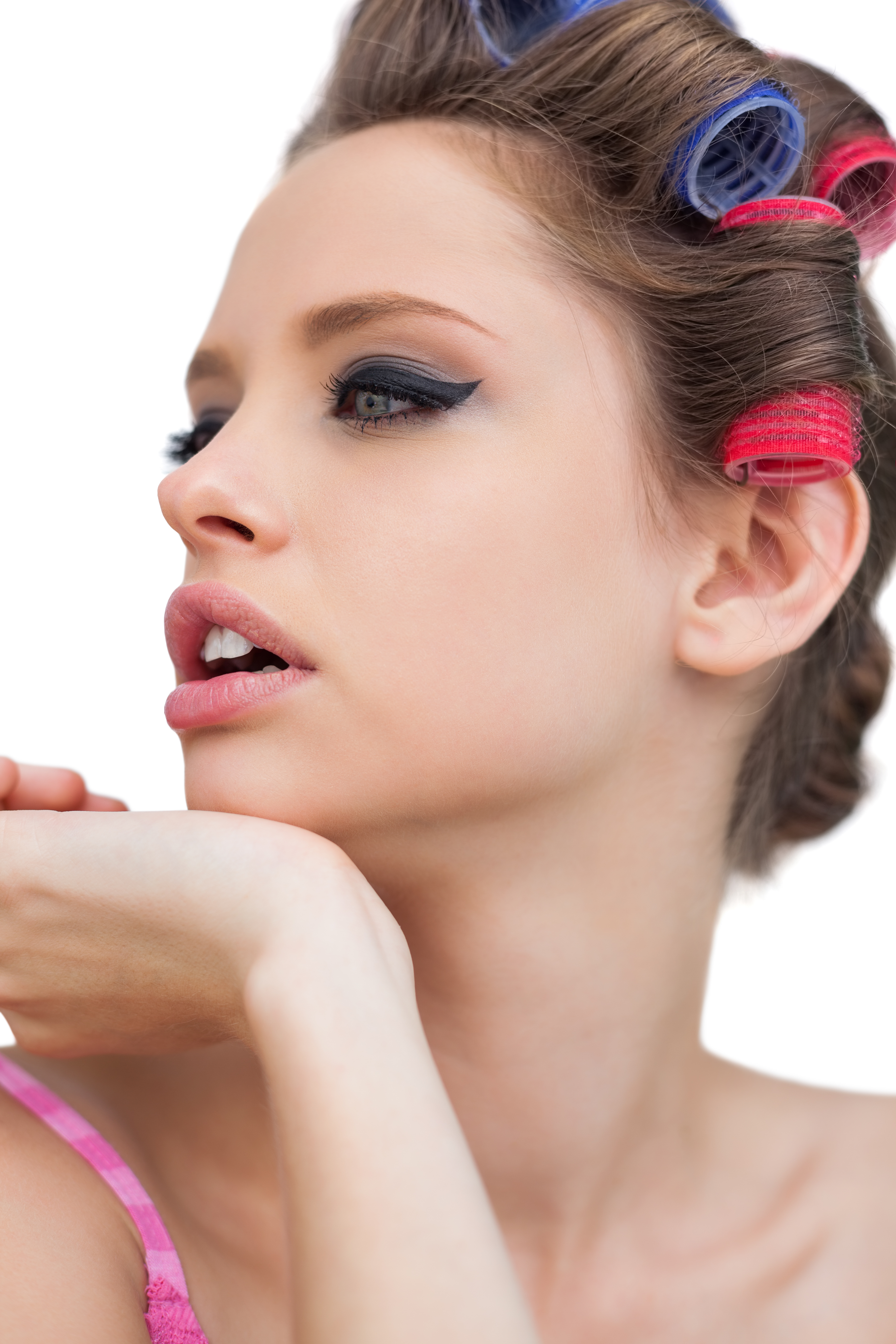 A woman wears a pinup eyeliner and hair curlers. | Source: Getty Images
On the other hand, liquid eyeliners come in either a felt-tip pen or a slender, nail polish-like container. The fine brushes make for super-precise application, ideal for achieving that sharp wing look or making your lash line appear thicker.
Lastly, the ever-famous pencil eyeliners. They are the easiest to use and the most versatile of them all. You can easily switch from a soft and subtle daytime look to a dark and dramatic one for a night out.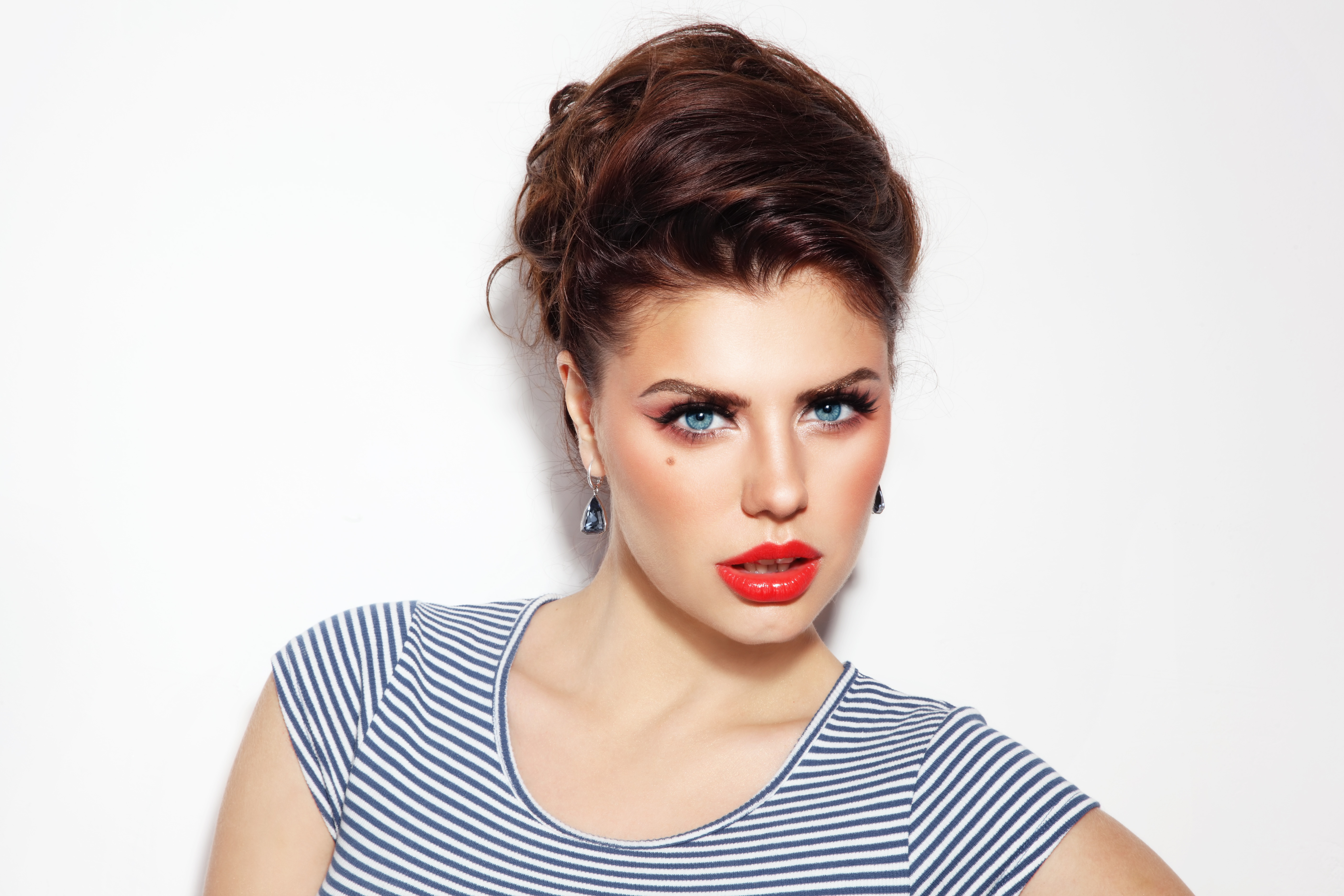 A woman with a pinup make-up and hairstyle. | Source: Getty Images
With a lot of practice and creativity, anyone can master the art of eyeliner application, especially pinup eyeliner, and achieve a modernized vintage makeup look.
If you want to make a statement with your makeup, consider adding some eyeshadows to your routine. With their bold pigments and versatile shades, eyeshadows can help you achieve a stunning, attention-grabbing look that's perfect for any occasion.