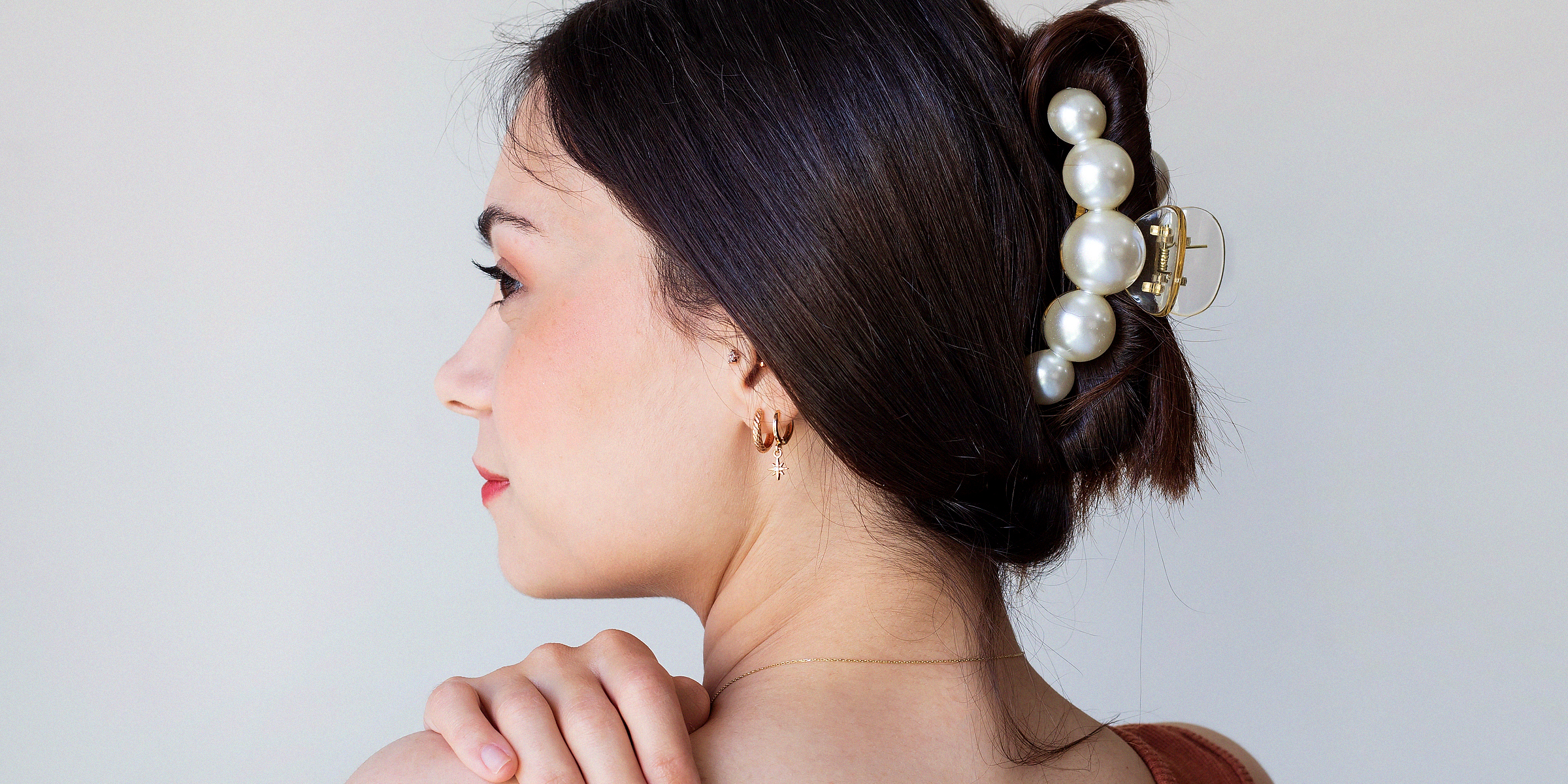 A woman using the claw clip accessory. | Source: Shutterstock
Are Claw Clips Bad for Your Hair? Exploring the Benefits & Easy Hairstyles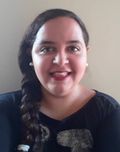 Claw clips have long been a popular accessory for hairstyling, known for their versatility and ease of use. However, as with any hair accessory, there are questions about their impact on hair health, and some want to know if claw clips are bad for your hair.
Also known as a jaw clip, this hairstyling tool has prongs on two sides that join together in a clasping manner. A simple spring holds them together, and they're considered one of the industry's most versatile and helpful tools.
Some people also call them butterfly clips, and aside from helping hairdressers with their jobs at salons, anyone at home can also use them to create beautiful and easy twists, buns, updos, and much more. These hair accessories have excellent benefits for your hair.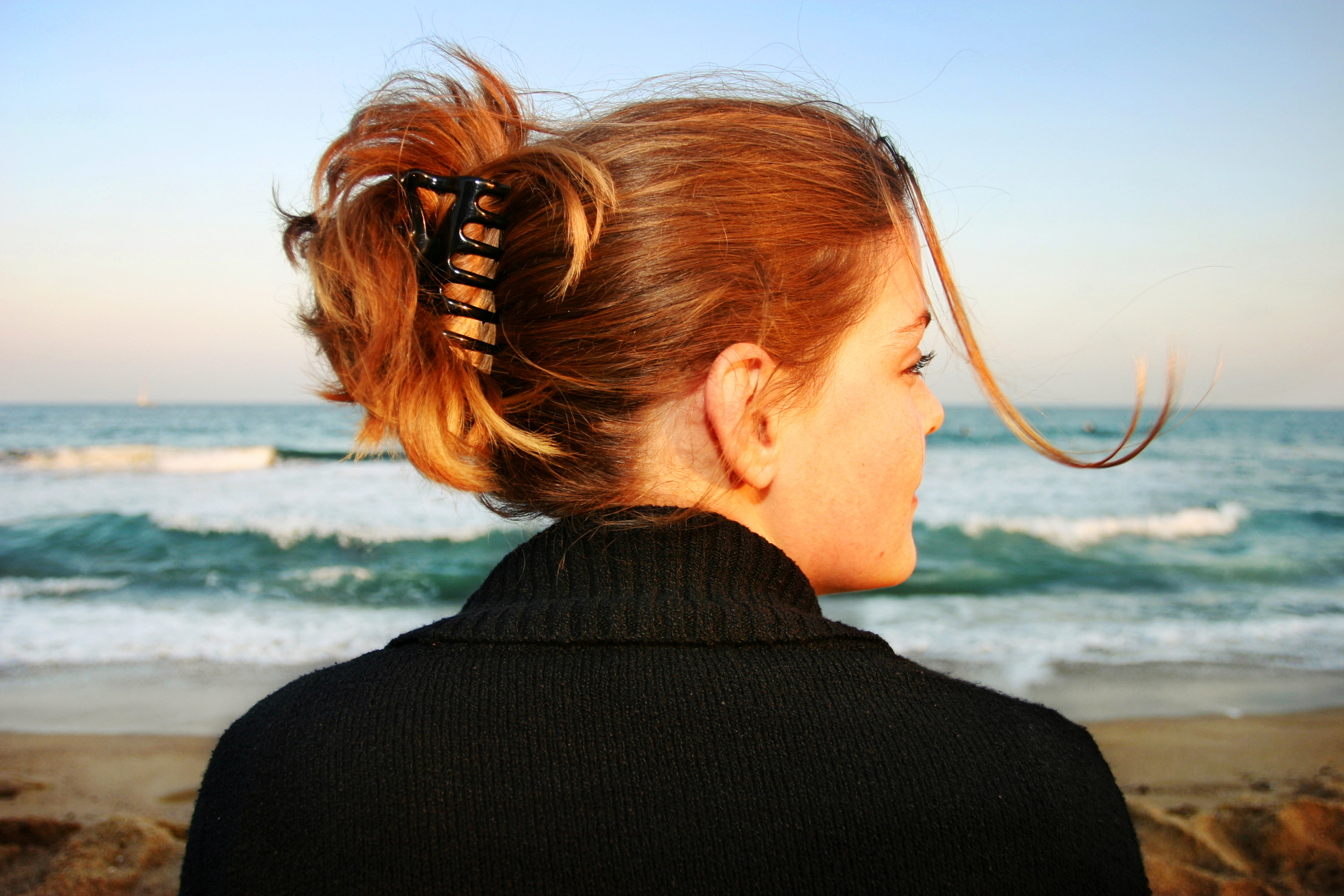 Girl on the beach, Barcelona, Spain. | Source: Getty Images
Are Claw Clips Bad for Your Hair?
The bad reputation claw clips get is completely unearned because they are the healthiest way to hold your hair up. They're much better than elastics, which cause pulling and snagging. Claw clips got popular in the 1990s, but they are making a huge comeback for several reasons.
This alternative way to style your hair has advantages, like trying out new hairstyles without spending hundreds of dollars at the beauty parlor. Everyone with long hair should add a couple to their hair accessories collection rather than rely on elastic bands.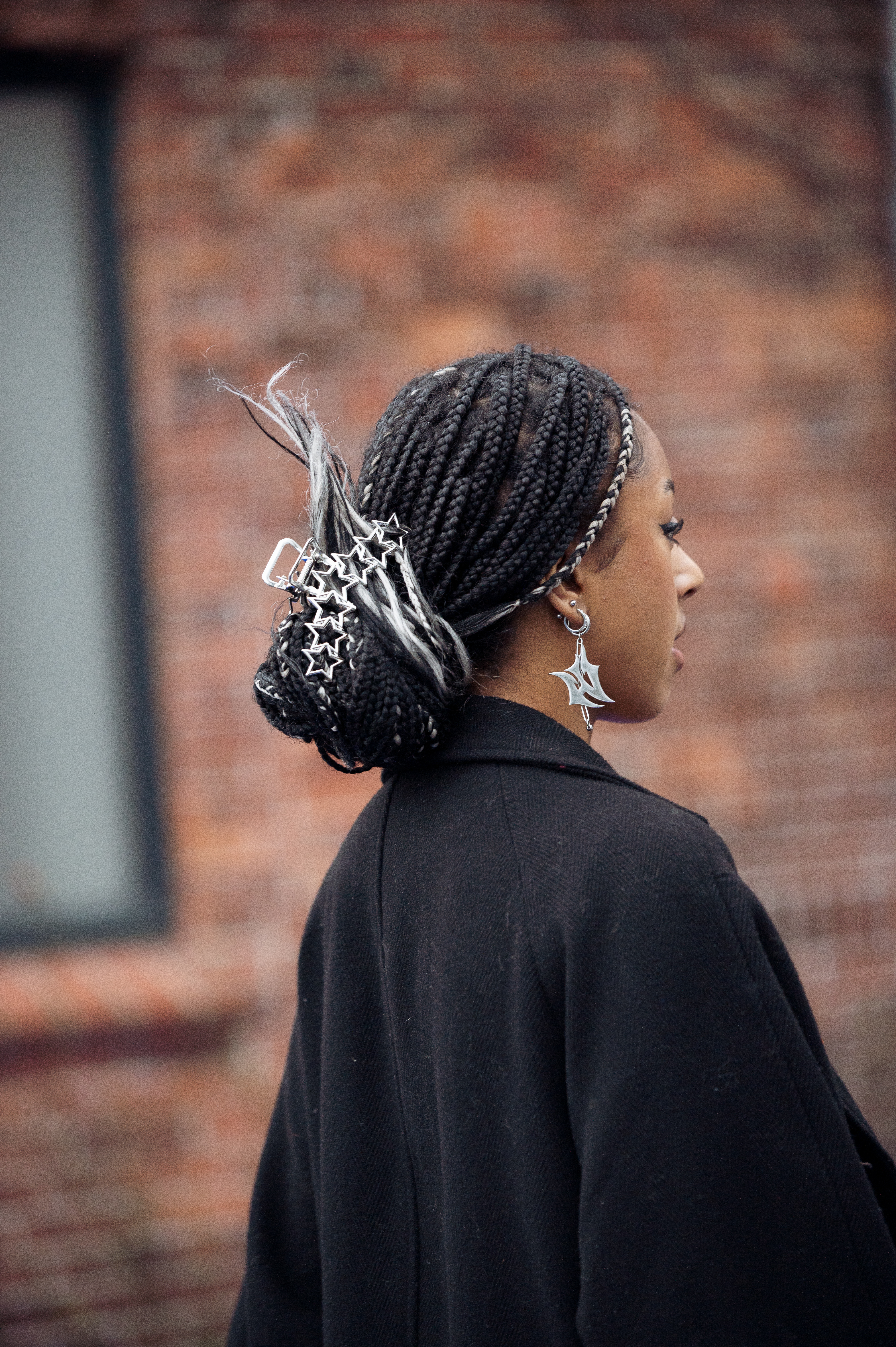 A guest wearing a black coat star shape hair accessory outside Selam Fessahaye, during the Copenhagen Fashion Week Autumn/Winter 2023 on February 01, 2023 in Copenhagen, Denmark. | Source: Getty Images
The Marvelous Benefits of Using Claw Clips
Styling hair is complicated for almost everyone. People with straight hair find it hard to add volume, while those with curly hair have trouble containing it without damaging the shape. But that's where claw clips come into play, as they're the best heat-free option for styling.
They can secure your curls without damaging the waves until you're ready to let the hair flow. They can hold straight hair in several styles to add flair to the ponytail or bun look. But the benefit is that claw clips won't add to the strain if your hair is damaged.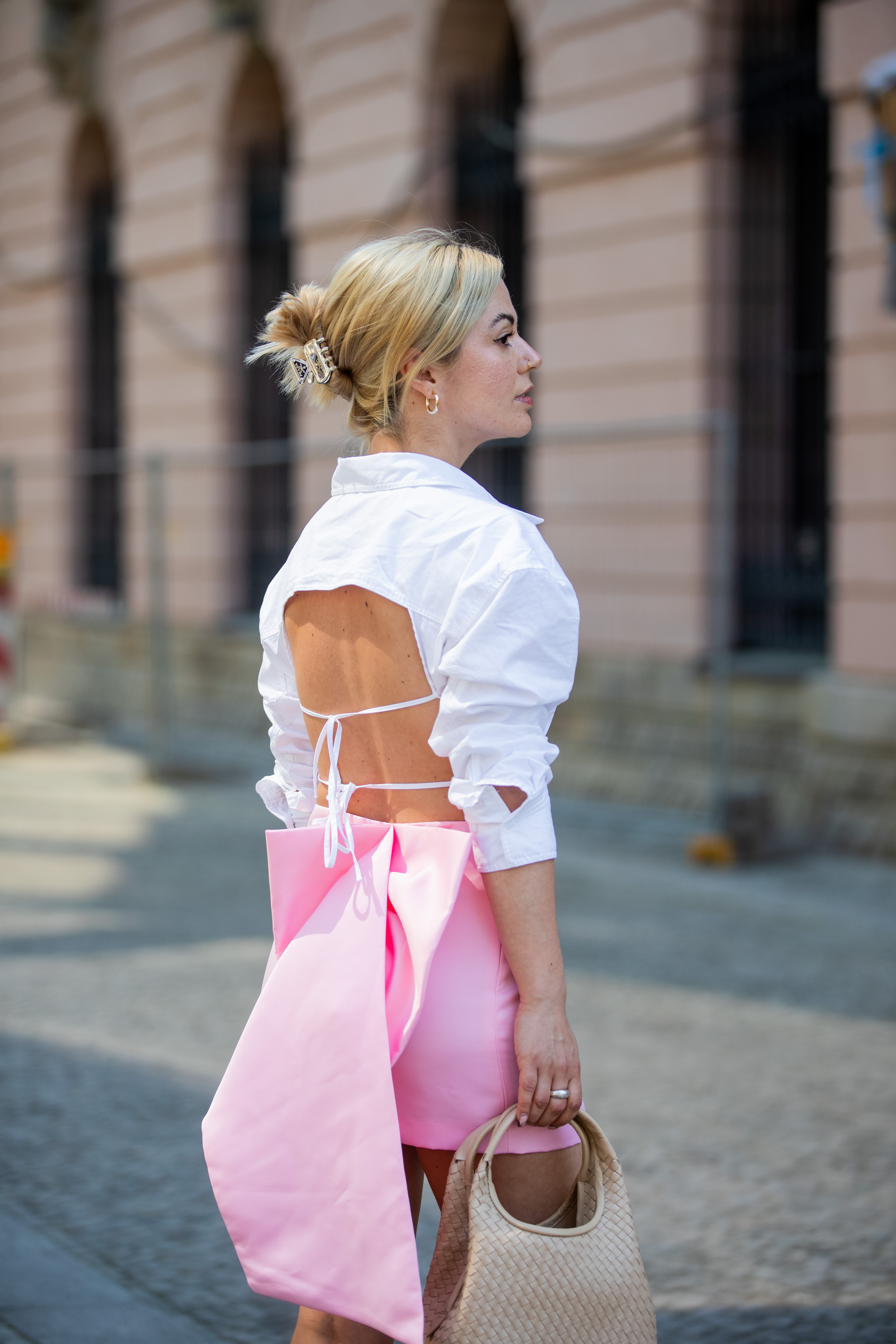 Amelie Stansecu wearing pink Skirt Zara, white button shirt Shirt Zara, Clogs Scholl Iconic, Hairclaw Prada, beige bag on May 22, 2022 in Berlin, Germany. | Source: Getty Images
They can create that tight look without breakage for people with thinning or hair loss problems. Furthermore, they're wallet-friendly, as you can find claw clips at any grocery store or pharmacy for just a few bucks at most.
People tired of using blow-drying techniques, flash-drying methods, or straighteners will find comfort in having an alternative way to look still beautiful. They're gentle on all kinds of hair because it won't cause tension in the roots. Some ponytails may even give people headaches, which won't happen with these clips.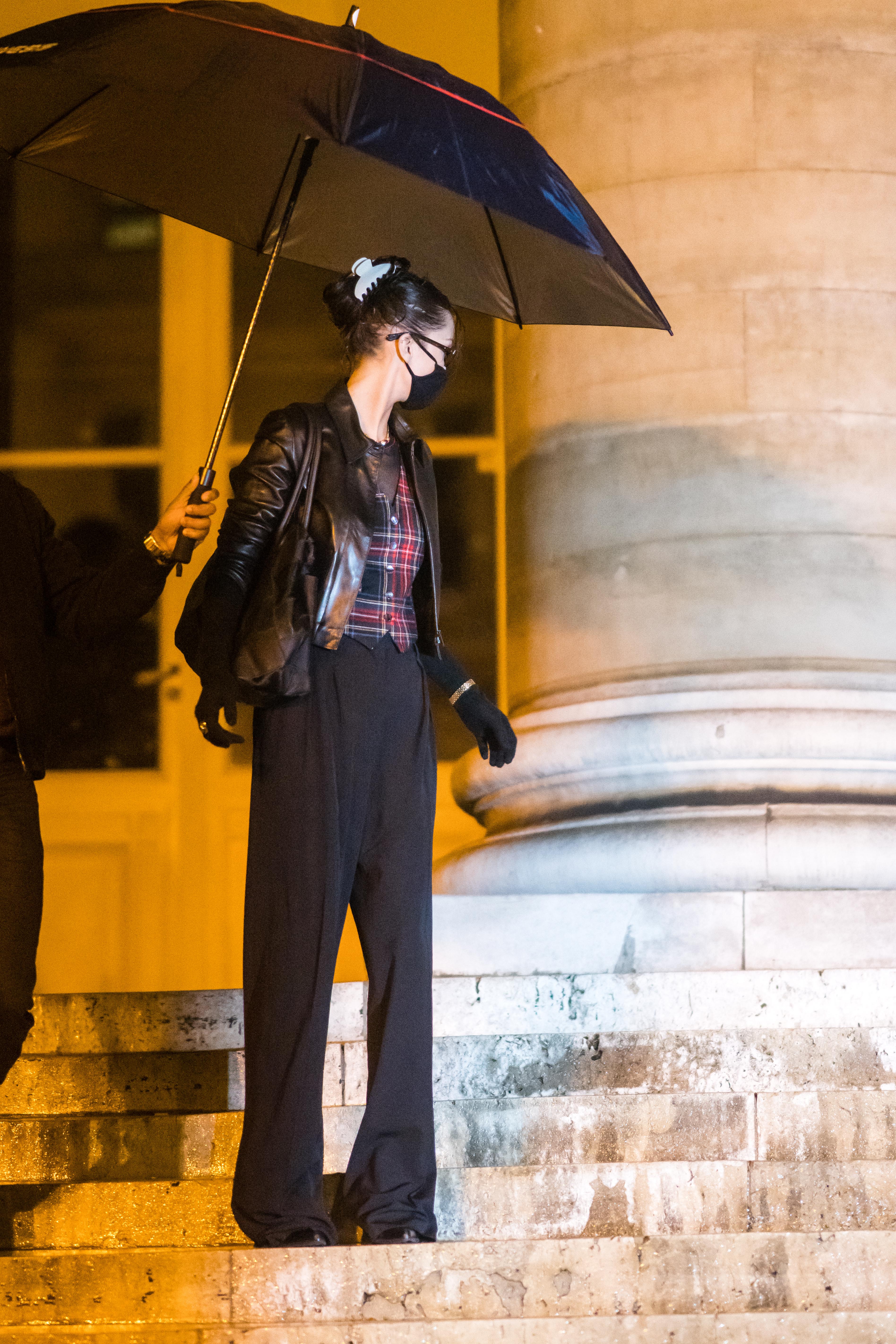 Bella Hadid is seen after the Fendi show during Paris Fashion Week - Haute Couture Spring/Summer 2021 on January 27, 2021 in Paris, France. | Source: Getty Images
Claw Clip Hairstyles You Should Start Using Now
The best benefit is the amount of claw clip hairstyles you can find online and do independently. You don't need to be an expert either; there's usually no need to straighten or curl anything before you clip your hair. These styles seem like hair hacks because they're so practical.
The most straightforward style is the hook clip hair up, where you'll grab your hair with one hand like you would do to put on a low ponytail, but using the other hand, you'll bring the accessory (facing away from you) to the other side and push the hair up. Finally, you hook the clip on your head, creating a beautiful effect.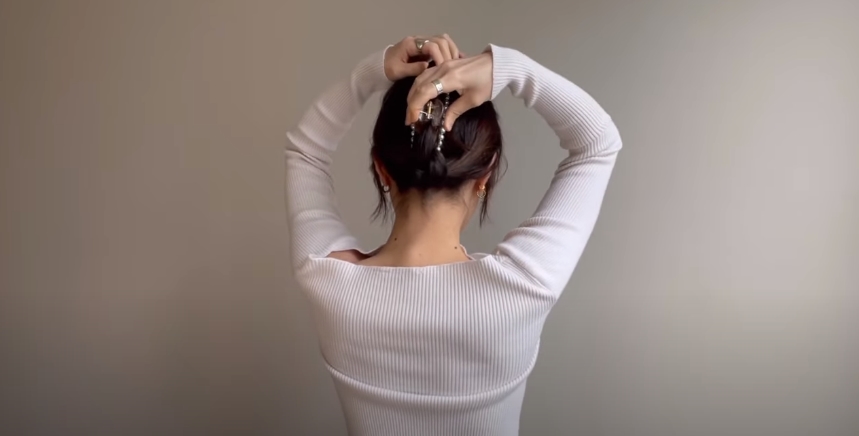 Screenshot from "3 Easy 90s Claw clip hair styles." | Source: youtube.com/Minimal hair
You can also braid your hair up, which is the same process as above, except you braid it first and then bring it up. Hook a claw clip on top instead of using an elastic band. It would help if you had a butterfly haircut for this, but it works with other styles too.
Some tutorials may recommend hair prepping before styling, such as curling with a stocking or using dry shampoo on wet hair, but all these hairstyles should work no matter what you do. The point is that claw clips are the perfect way to add variety and care for your hair simultaneously.